ABC's 'Sound of the Police' is a thought-provoking documentary that delves into the disturbing narrative of police brutality and racism that has affected African American history since as early as the 19th Century. Through the opinions and observations of esteemed historians, activists, and legal experts, it takes a look at some of the most heartwrenching cases of police brutality over the past decades, as well as the shocking apathy meted toward the victims and their families. It includes Z'Kye, AKA Kye Husain, who underwent a harrowing ordeal at a tender age, and his parents, Ebone and Jihad, fighting tooth and nail to seek justice for him. So, if you wish to know more about Z'Kye's parents and their current whereabouts, here's what we learned!
Who Are Ebone Husain and Jihad Stapleton?
In early February 2022, Somerset, New Jersey, natives Jihad Stapleton and Ebone Husain's 14-year-old son, Z'Kye Husain, was with friends at the Bridgewater Commons mall. According to him, he was talking to a friend when Umar Joseph Franco, an 11th grader, suddenly approached them. Following a heated exchange of words where Z'Kye alleged Franco was bullying his friend, the 14-year-old verbally confronted the older teen. Things escalated so badly that Z'Kye and Franco ended up exchanging physical blows.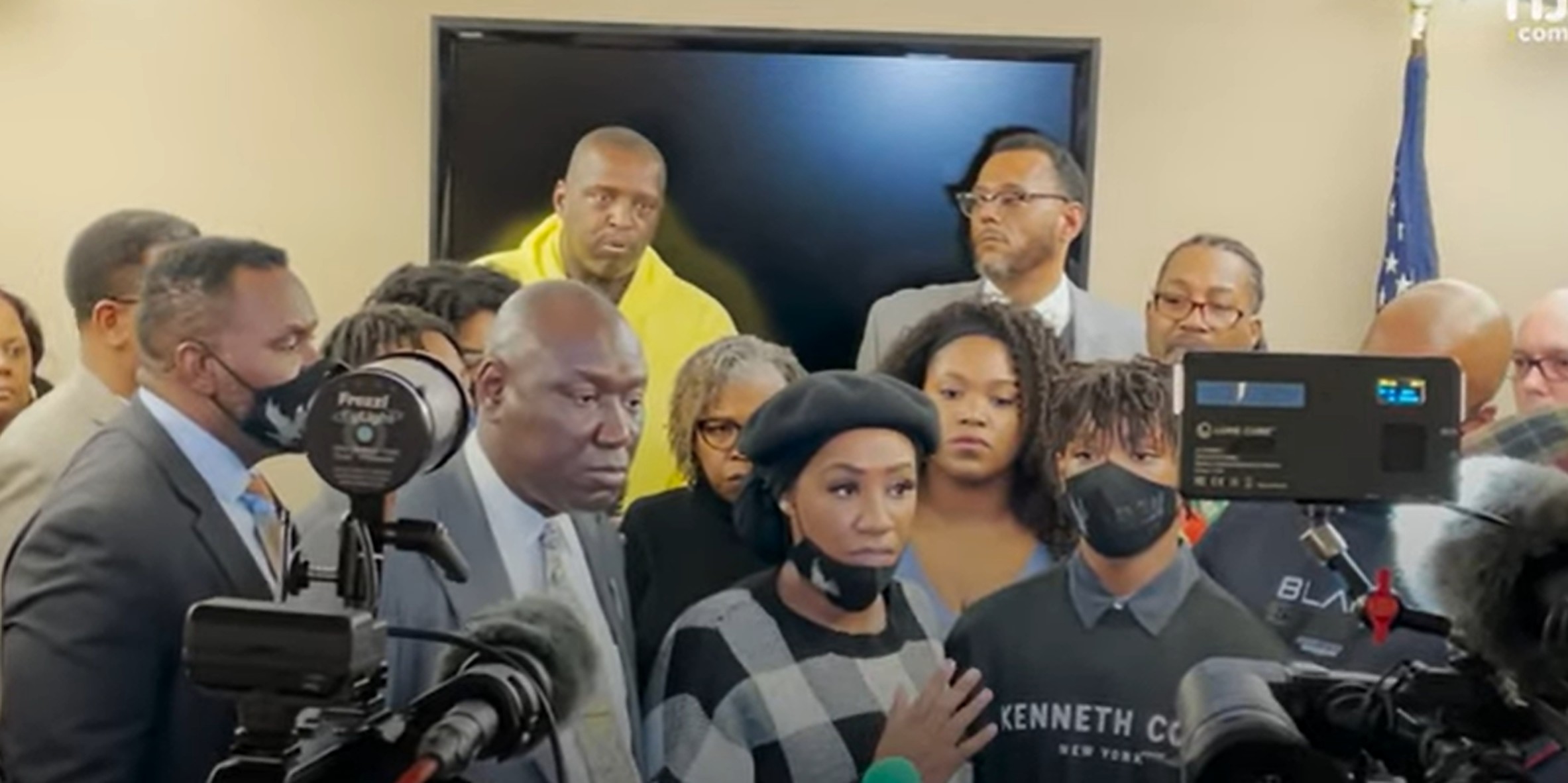 All this was captured on a phone camera by a bystander, and surprisingly, the video immediately went viral online. However, it was not the fight that garnered attention but instead its immediate aftermath — just seconds after Z'Kye and Franco got into a brawl, Adam Giurlando and Brittany MacDonald, two Bridgewater Police Department officers, came and pulled away the older teen, allegedly throwing him into a nearby couch. According to reports, Guirlando allegedly pinned Z'Kye to the ground and placed his knee on the teenager's back.
MacDonald reportedly joined her colleague, and as per bystanders and the video, she apparently placed her knee on the boy's neck before the two police officers handcuffed him. Meanwhile, Franco was not questioned even once and sat on the couch, leading to a massive outrage against the entire incident. This is because the masses believed that Z'Kye was allegedly treated so violently only because of his African American identity. Following this incident, Ebone and Jihad openly voiced their disappointment at the alleged mistreatment of their young son and decided to take action against Giurlando and MacDonald.
In an interview with NBC News, the worried mother said, "It doesn't take two cops to hold a 14-year-old boy down who's not resisting, while the other boy is just kind of going free and still going off on my son. It just doesn't make sense." The alleged biased policing with Z'Kye sparked major protests across New Jersey, with renowned Civil Rights Lawyer Benjamin Crump representing the teenager legally. After months of rallying and almost a year of comprehensive investigation, Adam Giurlando and Brittany MacDonald were not charged.
Where Are Ebone Husain and Jihad Stapleton Now?
After the police officers were not charged, Ebone and Jihad ensured to shield Z'Kye Husain from the public eye and help him resume his regular life. Jihad, a military veteran, shared in the documentary that even after one year of the incident, his son still fears the police. The heartbroken father shared that the teenager believes he was targeted because of his racial identity and can never trust law enforcement again for safety.
On the other hand, Ebone still refuses to accept the alleged injustice her son was subjected to and believes it is a more significant issue than just a boy being arrested by the police on suspicion of misconduct. Nevertheless, she stated in the ABC documentary that Z'Kye was lucky to have not faced a more devastating fate than other reported victims of police brutality. As of writing, the teenager and his parents are still based in Somerville and prefer leading their lives away from the public eye.
From what we can tell, Ebone is a licensed Cosmetologist, Educator, and Sisterlock Expert who manages her own business, Naturally You by Nzesk. The mother-of-five continues her fight against racism and police brutality alongside other activists. Jihad, a former car salesman, does not share many details about himself on social media but is focused on giving his kids, including Z'Kye, a safer environment to grow in.
Read More: Best Racism Movies