Actress and fashion model Zoë Bleu Sidel has reportedly been cast in the upcoming Joan Didion biopic helmed by director Matthew Wilder. The yet-untitled project will be based on the life of prolific journalist and author Joan Didion. Sidel has been cast in the lead role and will play a fictionalized version of Didion in the movie. According to sources, the film is expected to start production in the first or second quarter of 2024. Filming of the movie will take place in Los Angeles, California. However, other casting details regarding the film are being kept under wraps for now.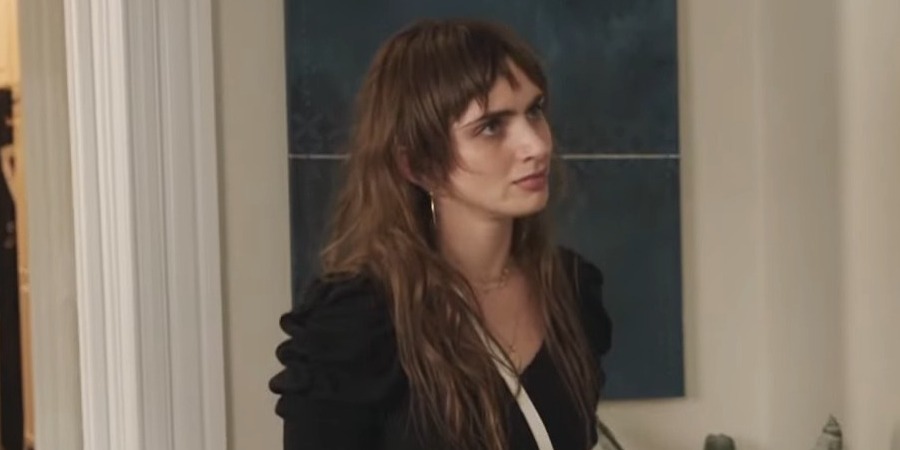 Sidel hails from the influential Arquette family and is the daughter of actress Rosanna Arquette and John Sidel. Sidel made her acting debut with a small role in the Sofia Coppola-directed 2015 crime drama movie 'Bling Ring.' She also has a small part in the 2017 thriller movie 'The Institute,' starring James Franco, and 2023's 'Gonzo Girl,' directed by her aunt, Patricia Arquette. Her first starring role came with the 2023 thriller, 'Bury This,' directed by Andrea Portes. However, the untitled Joan Didion biopic is arguably Sidel's most high-profile project to date.
The untitled film was formally announced in November 2023. The biopic will cover the life and times of the National Book Award-winning author and journalist who published five fiction books and several nonfiction books during her career. Didion's nonfiction book 'The Year of Magical Thinking,' which explores grief and loss, is considered one of her best works. Didion was known for her unique sentence structuring and honesty as a journalist. She sadly passed away in 2021 from complications of Parkinson's disease. The biopic will reportedly cover several periods in Didion's life, starting from the 1960s all the way to a dystopian near future, when an AI version of her exists. The film will cover several real-life incidents and their impact on Didion's life.
The biopic will be directed by Matthew Wilder, known for directing the 2018 drama 'American Martyr.' He also co-wrote the screenplay for the 2023 biographical drama 'Seneca' starring John Malkovich in the lead roles. Wilder is also expected to write the screenplay for the biopic based on Didion's life. The film is being produced under the Enfant Terrible Cinema banner by producer David Michaels. He also produced 'Bury This' and the 2022 romantic drama movie 'Signs of Love,' both featuring Zoë Bleu Sidel. David Unger, the manager and CEO of Artist International Group, is also serving as a co-producer on the project. The untitled Joan Didion Biopic currently does not have a known release date.
Read More: Best Biopics on Netflix Right Now