Musicals about star-crossed lovers have been Disney's golden recipe for success for a while now. Be it the cult favourite 'High School Musical', or their much recent success 'Descendents', at their core there are all pretty similar. In this way, Disney's 2018 hit 'Zombies' is no different either. However, the studio has also continued to package its favourite formula in all forms and sizes, finding ways to address important issues through love, and well, catchy songs.
This is precisely why 'Zombies' ended up becoming a record-breaking success for Disney. In fact, when it first premiered, over 10.3 million viewers watched it within three days, making 'Zombies' the studio's most viewed film since 'Descendants 2'.
What separates 'Zombies' from all other Disney movies is that not only does it do something as innovative as creating a pastel-hued Disney world of zombies, but it serves as a commentary on prejudice and equality. It is ultimately about acceptance, and as Addison mentions in one of the scenes, fighting against intolerance.
The film's major success led to a sequel that takes us back to Seabrook after almost two long years. And it finally seems like the "Someday" that Zed and Addison had once sang about, is finally here. Only, there is something far more mysterious and potentially darker in store for them this time. Enter, werewolves.
'Zombies 2' continues to address issues relating to identity, prejudice, and tolerance. What makes it all the more interesting is that Zed, despite all that he faced in the original, is having a difficult time accepting the new kids in town. With 'Zombies 2' out, it is only natural to wonder if there is still more in store for us. Could there be a 'Zombies 3'? Here's everything we know about it.
Zombies 3 Plot: What Can It Be About?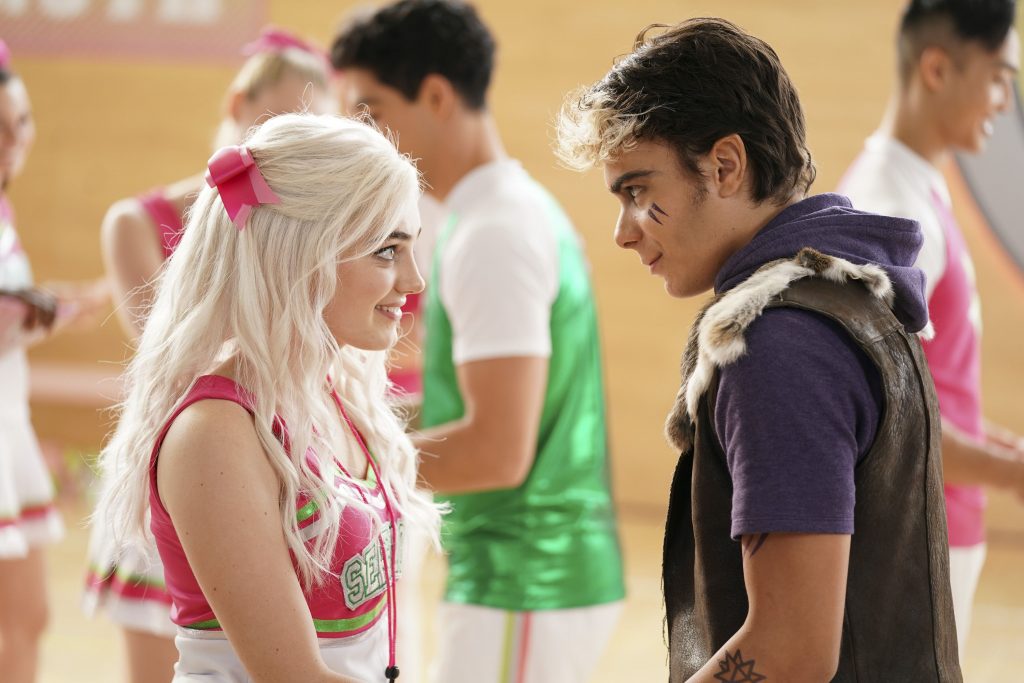 The idea behind 'Zombies' and 'Zombies 2' is essentially about being open to change and accepting differences. While the first film dealt with zombies trying to fit into the world of humans, showing them that they deserve acceptance like anybody else, and as Zed says, they're not monsters. The second one shows a world where zombies and humans are finally living in harmony. But just when things feel like they have changed, the werewolves enter Seabrook from the Forbidden Forest to look for their moonstone. And well, the werewolves are scary.
The sequel brings in fresher dilemmas especially with Zed's own prejudices against the werewolves. This serves as an interesting take on intersectionality, and how victims of prejudices often carry their own prejudice towards another group or community. 'Zombies 2' is essentially in parts about growing up and adapting to changes. While Zed is struggling with his own prejudice and insecurities, Addison is slowly finding a place for herself as her fate entwines with the werewolves. And just like last time, Addison is the first one to accept the new community.
The ending of 'Zombies 2' definitely sets up a third part with Addison's hair glowing in the end. There was also the meteor hitting Seabrook, suggesting that 'Zombies 3' could introduce alien life to Seabrook. Either that, or Addison goes on to realize that she is somehow the Great Alpha for the werewolves.
We know that Addison is very different from her family, and in both the parts of 'Zombies' she struggles to find where she belongs. Now, with her hair glowing in the end, we can expect the third part to focus on Addison's own self-discovery. And well, it is about time.
Zombies 3 Cast: Who Can Be In It?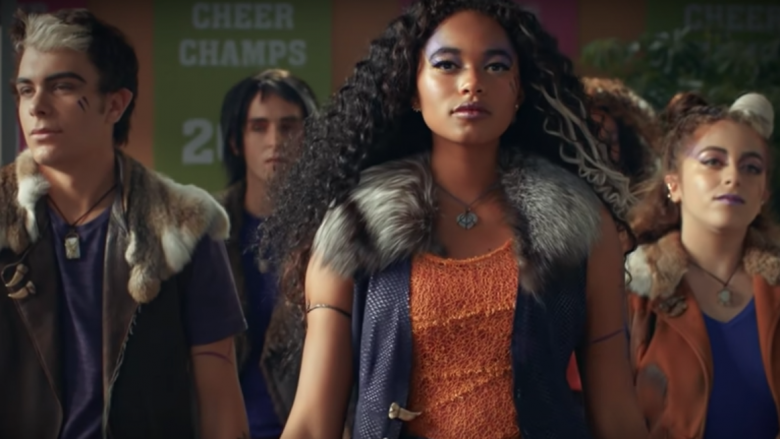 Both parts of 'Zombies' star Milo Manheim as Zed, and Meg Donnelly as Addison. They also feature Kylee Russell, Trevor Tordjman, Carla Jeffrey, James Godfrey, and Kingston Foster. With 'Zombies 2' introducing the werewolves to the story, we have new additions to the cast. The sequel stars Pearce Joza as Wyatt, Chandler Kinney as Willa, and Ariel Martin as Wynter.
For 'Zombies 3' we can certainly expect the cast members to reprise their roles. In a recent interview with Hollywood Life, Milo Manheim expressed his interest in working on the third part:
"Yes. I mean, any movie leaves it open for another one if you think about it. There are some things that might hint to the third one. Honestly, they haven't told me. I would love to and they are definitely well aware that I'd love to a third one but we'll see what the fans think of the second one."
Zombies 3 Crew: Who Can Be Behind It?
Both the 'Zombies' films are Disney Channel Original Movies. They are both directed by Paul Hoen with a screenplay written by David Light and Joseph Raso. Light and Raso also wrote Zombies vs. Cheerleader on which the original film is based. So if (when) there is a third part to 'Zombies' it would make sense for the three to collaborate once again.
Knowing Disney and how much it loves its sequels, getting 'Zombies 3' is only a matter of time. While it's definitely too soon to expect an official confirmation, it only makes sense considering how hugely successful the franchise has been so far.
Zombies 3 Release Date: When Can It Premiere?
Well, it is obviously too soon to comment on 'Zombies 3' and when it can release. But given the success of the series so far, and of course, the mysterious ending, it is safe to assume that a third part to 'Zombies' is bound to happen sooner or later. Considering the fact that it took around 2 years for 'Zombie 2' to premiere, we can expect the same from another follow up. This means, ideally, if all goes well, 'Zombies 3' should release sometime in 2022.
Read More: Where Was Zombies Filmed?