Spanning the years 2012 to 2016, 'Gravity Falls' emerged as an animated gem on the Disney Channel. Created by Alex Hirsch, it draws inspiration not only from other shows like 'Twin Peaks' but also left an indelible mark on the genre. The mystery comedy animated show follows the journey of curious twins Dipper and Mabel Pines. They are sent to live with their eccentric great-uncle Stan in the enigmatic town of Gravity Falls. Here, the seemingly ordinary summer job of assisting at Stan's tourist trap, The Mystery Shack, takes an unexpected twist, transforming into a thrilling adventure.
The show resonates with younger audiences, while its intricate plotlines and unique narratives also capture adult viewers, making it a timeless hit suitable for all ages. As the Emmy Award-winning show reached its conclusion, fans found themselves yearning for more captivating escapades akin to Mabel and Dipper's adventures. Luckily, there's an array of shows similar to 'Gravity Falls,' offering the same sense of enjoyment and catering to its devoted fan base. You can watch most of these shows similar to 'Gravity Falls' on Netflix, Hulu, or Amazon Prime.
10. The Hollow (2018-2020)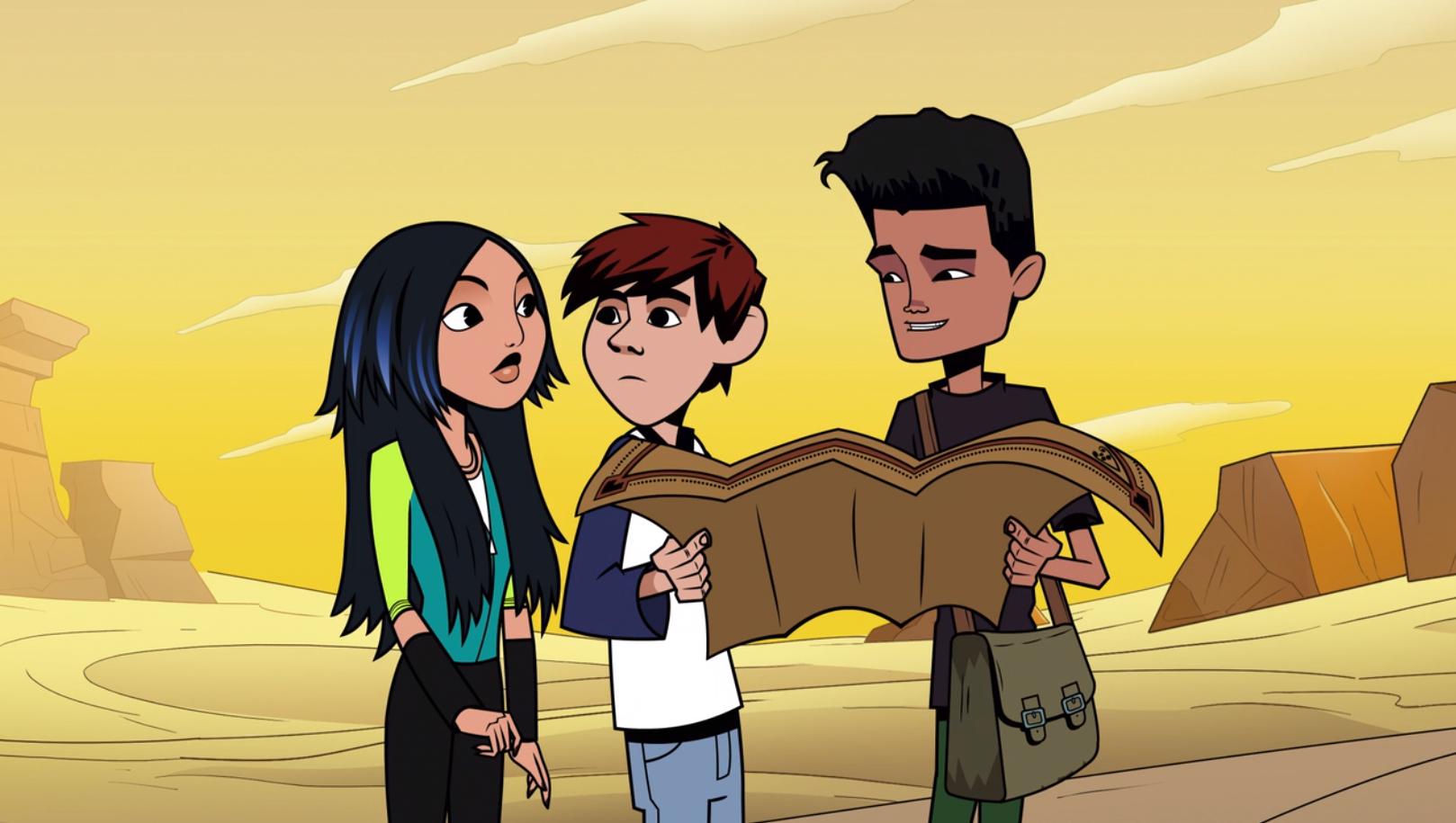 Debuting in 2018, 'The Hollow' is a Canadian Netflix original animated series that quickly garnered a fan following and despite the initial season's limited episode count, it quickly got renewed for another season. Created by Vito Viscomi, the narrative centers around three adolescents – Adam, Kai, and Mira. These teenagers awaken in a chamber devoid of memories regarding their identities or whereabouts, even of each other. Venturing beyond the confines of this room, they step into a puzzling forest fraught with enigmas that they must untangle to secure their safe passage. For enthusiasts of gaming and those who relish series akin to 'Gravity Falls,' 'The Hollow' offers an enthralling viewing experience.
9. Over the Garden Wall (2014)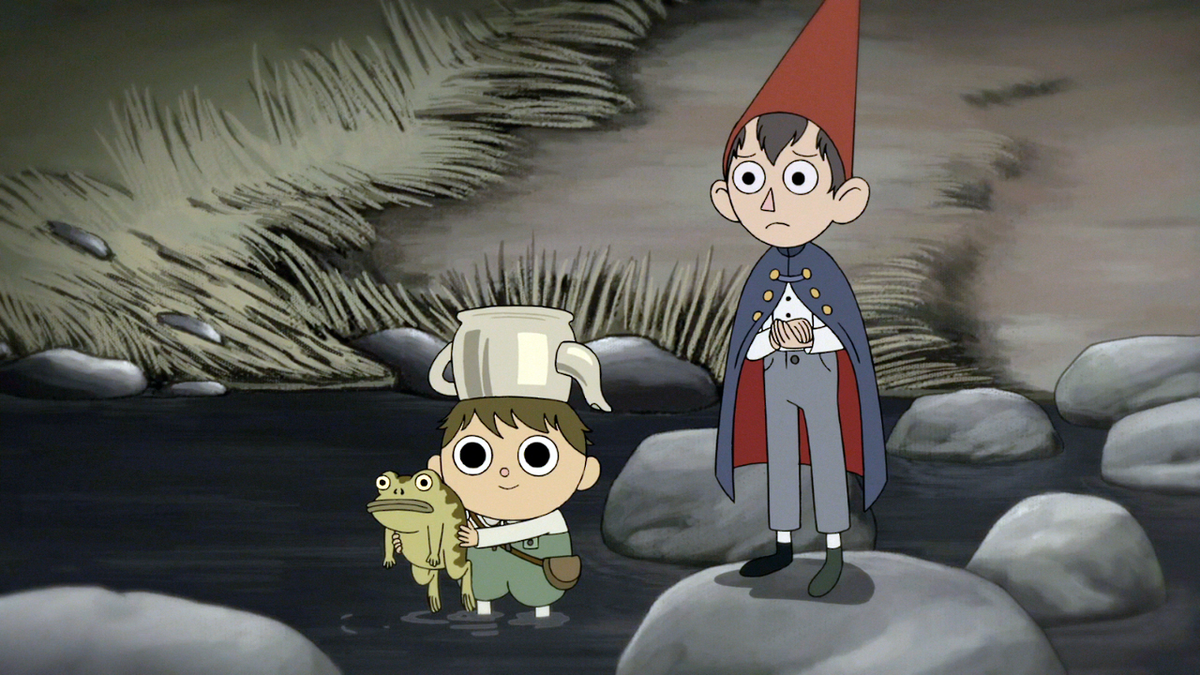 'Over the Garden Wall' offers a series of charming, bite-sized escapades within a fantastical realm as two brothers find themselves adrift in magical woods amidst a canvas of limitless possibilities. The Patrick McHale creation encapsulates the essence of youthful curiosity, secrets, and perilous encounters. Based on McHale's 2013 short film 'Tome of the Unknown,' the story revolves around Wirt (Elijah Wood) and Greg (Collin Dean), siblings lost in the enigmatic Unknown. Assisted by a melancholic little bluebird named Beatrice (Melanie Lynskey), Wirt and Greg journey through the Unknown, seeking out Adelaide, a woman rumored to possess the ability to guide them back home.
In a manner reminiscent of series like 'Gravity Falls,' 'Over the Garden Wall' embraced mysteries intertwined with the experiences of young children, navigating the labyrinth of secrets and dangers lurking at every corner. Just like 'Gravity Falls,' the contemporary elements of this Cartoon Network show blend seamlessly with its fairy-tale backdrop, resulting in a delightfully clever series that appeals to audiences of every generation.
8. SpongeBob SquarePants (1999-)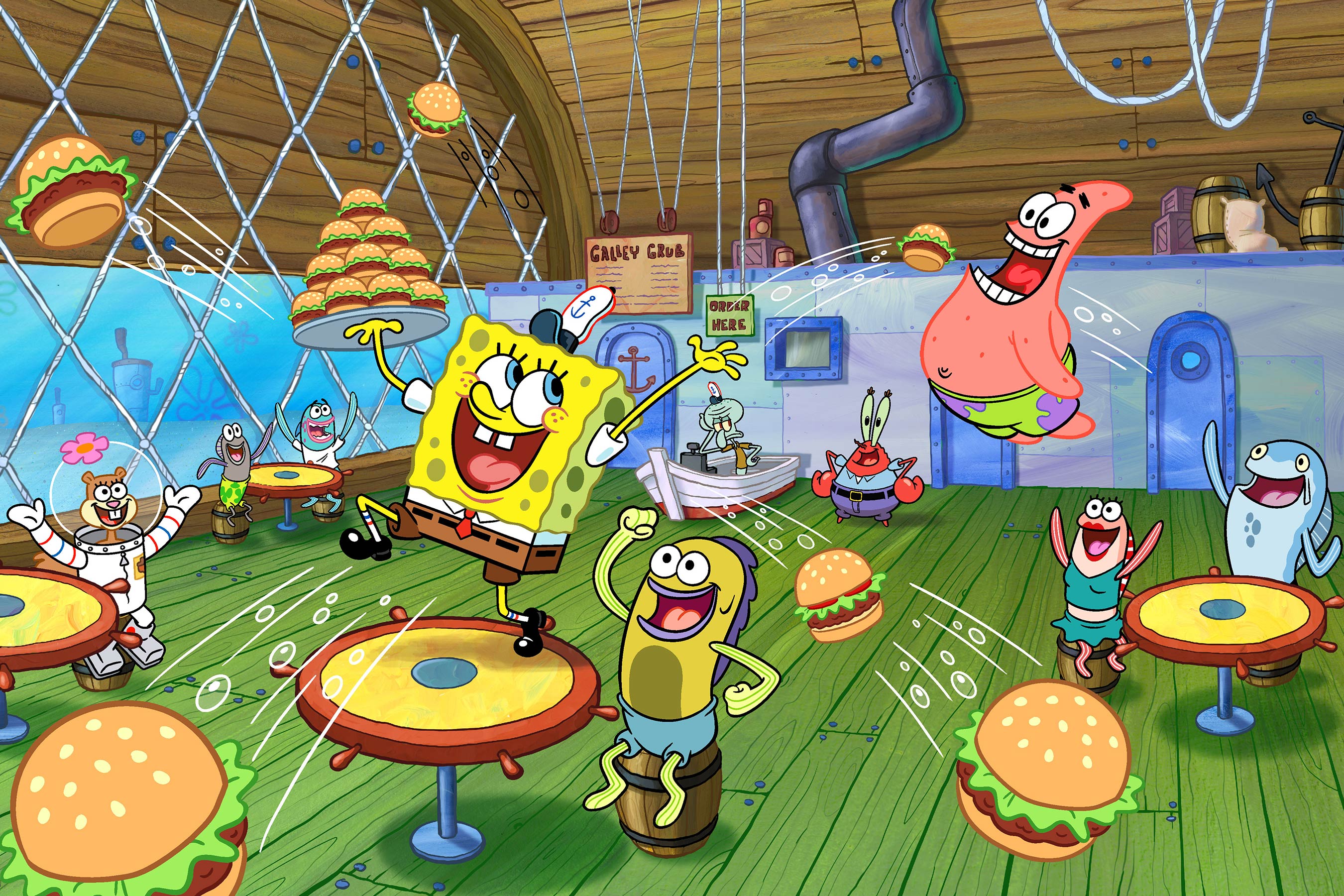 Created by marine science educator and animator Stephen Hillenburg, 'SpongeBob SquarePants' stands out as a pioneer in creating a kids' show with cross-generational appeal, resonating with both children and adults. Among its whimsical and youthful facets lie a plethora of jokes tailored to an older audience. This timeless classic merits a revisit from loyal fans and a warm introduction to those seeking an extra dose of animation in their lives. Just like 'Gravity Falls,' 'SpongeBob SquarePants' boasts hidden layers that cater to adults and remains enticing enough to captivate teenagers, ensuring a continuous return for more laughter and entertainment.
7. Star vs. the Forces of Evil (2015-2019)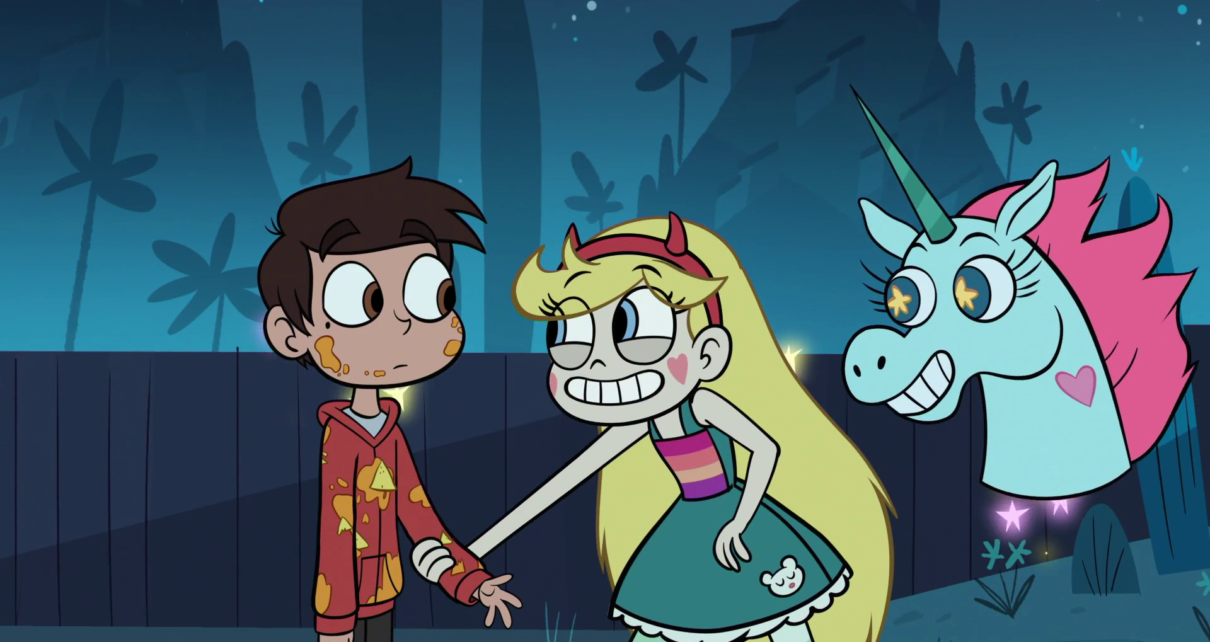 'Star vs. the Forces of Evil' graced the Disney Channel's airwaves from 2015 to 2019. It revolves around Star, a magical princess who receives a potent wand on her 14th birthday. However, her initial struggles to manage this immense power lead her parents to send her to Earth, devoid of magic, for some much-needed maturity. Upon arrival, Star becomes a member of the Diaz household and forges a close friendship with their son, Marco.
United, Star and Marco confront adversaries both earthly and outworldly, mirroring the camaraderie we see in shows like 'Gravity Falls.' Created by Daron Nefcy and developed by Jordana Arkin and Dave Wasson, the magic girl television series weaves a tale of growth, friendship, and cosmic battles against foes, captivating audiences just as 'Gravity Falls' does.
6. Rick and Morty (2013-)
For enthusiasts of 'Gravity Falls,' exploring one of the animated juggernauts is worth considering. It's evident that 'Rick and Morty' isn't tailored for a younger audience, given its abundance of fourth-wall-breaking jokes and insightful meta-commentary on the science fiction realm. By diving into the Justin Roiland and Dan Harmon creation, newcomers are in for an exhilarating journey brimming with unexpected twists, all while delving into profound philosophical themes.
Distinctly more risqué and geared toward adults compared to most series akin to 'Gravity Falls,' 'Rick and Morty' remains a pinnacle of intelligent animation that effortlessly hits all the right notes as the nihilistic super-scientist Rick and his anxious grandson Morty traverse through absurd yet highly entertaining intergalactic misadventures. Another binding factor between the two shows is the involvement of Justin Roiland, who is the voice behind Rick in 'Rick and Morty' and Blendin Blandin in 'Gravity Falls.'
5. Adventure Time (2010-2018)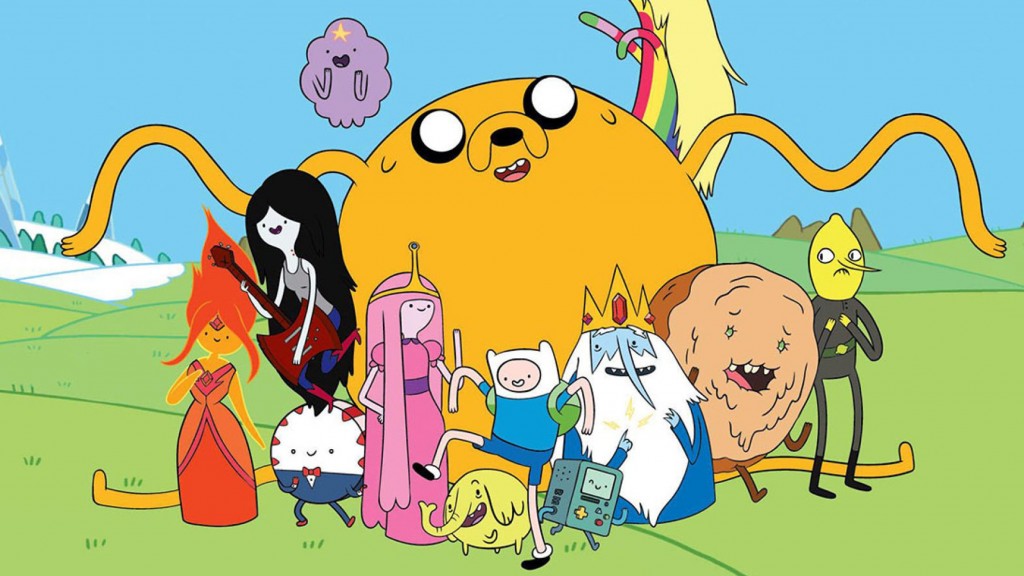 To experience the quirky and enchanting characters reminiscent of 'Gravity Falls,' 'Adventure Time' serves as a fitting parallel. The land of Ooo teems with an array of peculiar beings, spanning from a conversing elephant to a cloud princess grappling with anger. These eccentric characters find their match in the vomiting garden gnomes and eerie floating triangles of 'Gravity Falls.' Moreover, 'Adventure Time' seamlessly merges childlike merriment with profound discussions on social matters and valuable life insights.
4. Steven Universe (2013-2019)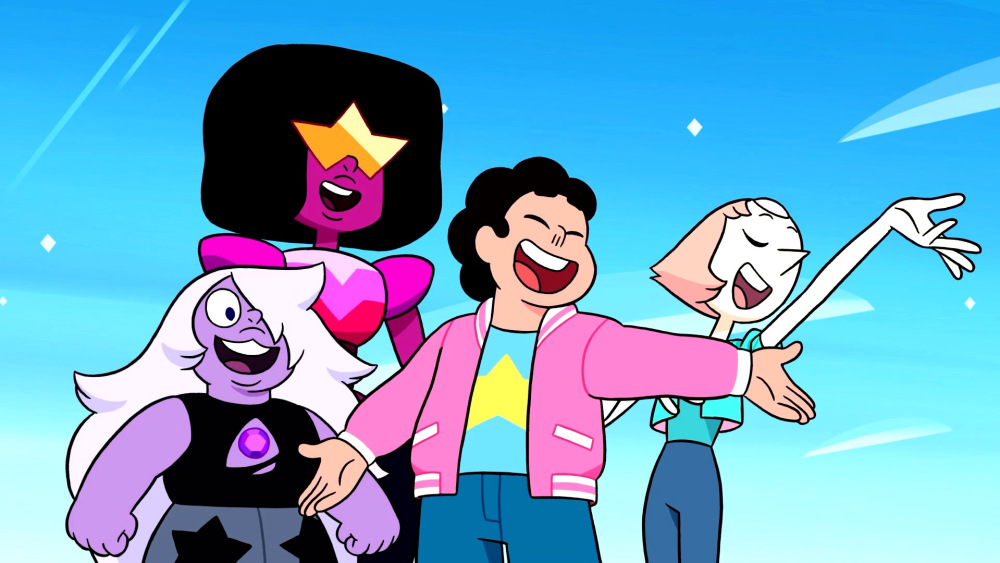 'Steven Universe' is a universally acclaimed show that has bagged a Peabody Award for Children's & Youth Programming and also got nominated for several Emmy Awards and Annie Awards. Rebecca Sugar, formerly a writer and storyboard artist for 'Adventure Time', spearheaded the creation of the show that unfolds around the Crystal Gems, a squad of mystical entities safeguarding the universe and fending off malevolence. Among them, Steven, a half-Gem and half-human, navigates his transformative journey, discovering his abilities. In parallel with 'Adventure Time,' 'Steven Universe' offers an abstract iteration of a series akin to 'Gravity Falls.'
3. She-Ra and the Princess of Power (2018-2020)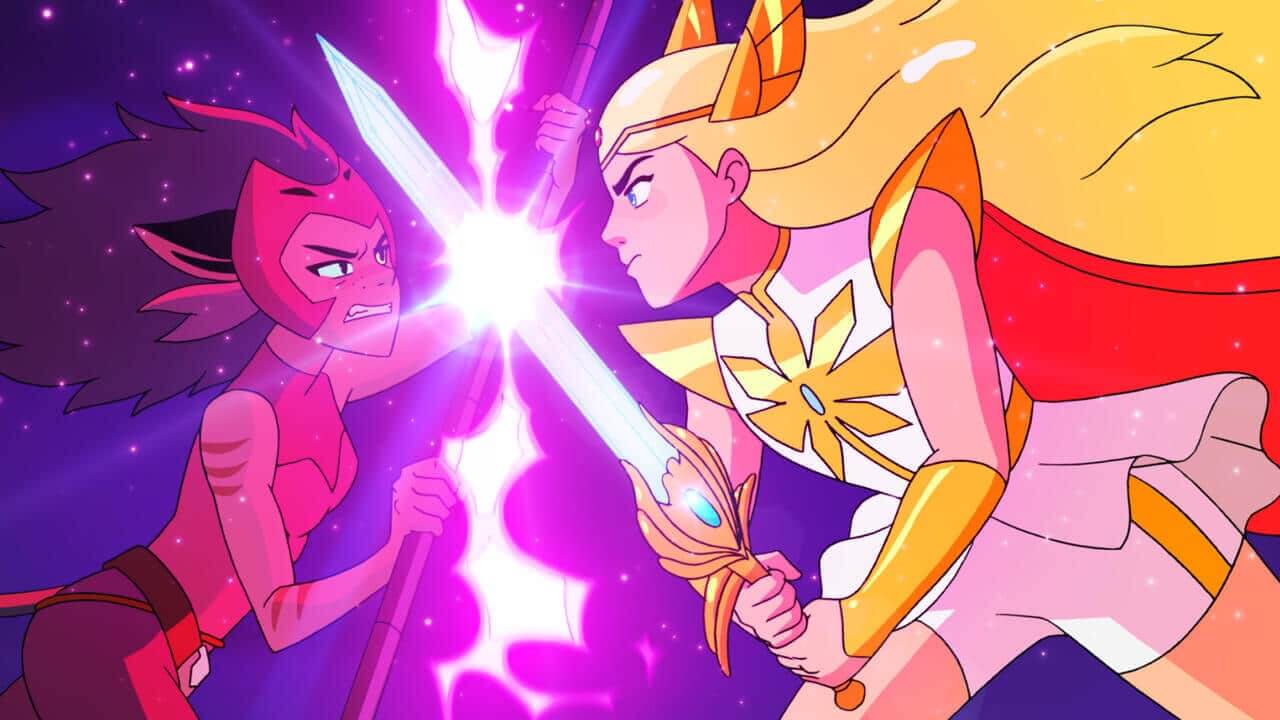 Premiering on Netflix in 2018, 'She-Ra and the Princesses of Power' has been developed by ND Stevenson and serves as a reboot of the eponymous 1980s classic series. Traversing the world of Etheria, the show chronicles Adora's journey as a soldier who stumbles upon a magical sword, unveiling her true self as She-Ra, the fabled princess and savior of her realm. Her enlistment in the Rebellion is geared toward reclaiming Etheria from its malevolent ruler. However, complexity arises when her closest companion remains aligned with the wicked Horde. This show seamlessly integrates into the mix, serving as a valuable companion to a series like 'Gravity Falls,' especially for those seeking nostalgic TV moments.
2. The Owl House (2020-2023)
Created by Dana Terrace and premiered in 2020, 'The Owl House' emerged as a standout animated series. Interestingly, Disney's prior renewal of this whimsical fantasy for a second season only heightened its allure, culminating in a three-season run. The narrative orbits around Luz, a 14-year-old girl devoid of magical abilities, yet her lack doesn't hinder her from embarking on enchanting exploits. Initiating with Luz's accidental traverse through a mystical portal, she discovers an alternate realm where she befriends a witch and an array of magical beings. Boasting astute scripting and inventive character portrayal, the show seamlessly aligns with 'Gravity Falls.'
1. Amphibia (2019-2022)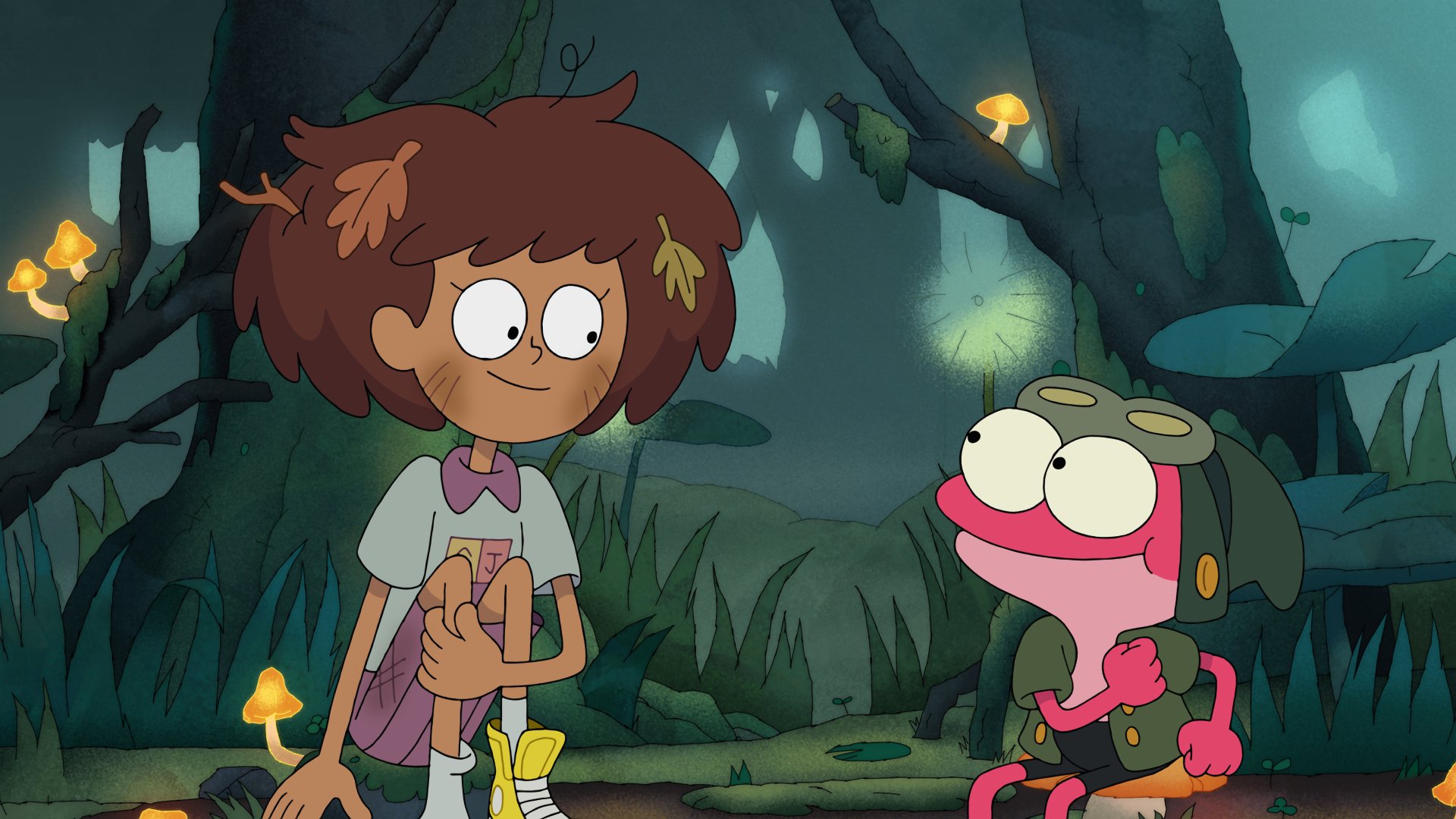 Crafted by Matt Braly, formerly a storyboard artist (and later director) on 'Gravity Falls,' 'Amphibia' emulates the animation style and character design to such an extent that they could effortlessly coexist in a shared universe. Led by Brenda Song as the voice of the resourceful Anne, the show's narrative unfolds as Anne and her companions find themselves transported to a world teeming with anthropomorphic amphibians, all due to the intervention involving a pilfered music box. The series captures their escapades and their determined journey back home.
If the indistinguishable animation style isn't sufficient proof of the comparability of 'Amphibia' to 'Gravity Falls,' then the heartening odyssey that guides Anne toward genuine heroism certainly is. As the series progresses, additional enigmatic elements emerge, and an ostensibly harmless adventure takes an unexpected turn, presenting fresh perils and challenging Anne and her companions. For 'Gravity Falls' enthusiasts who haven't yet experienced 'Amphibia,' consider this an earnest invitation.
Read More: Best Cartoon Shows on Netflix