Directed by Clay Kaytis, 'The Christmas Chronicles' is a Christmas comedy film that follows a pair of siblings who try to capture Santa Claus, but the plan goes wrong, and all the presents get lost. The kids then join hands with Santa to deliver the gifts correctly. Starring Kurt Russell, Judah Lewis, Darby Camp, and Lamorne Morris, the film met with positive critical feedback and also spawned a sequel. If you are looking for more Christmas films like this one, here is a list for you. You can watch some of these films like 'The Christmas Chronicles' on Netflix, Amazon Prime, Disney+, or Hulu.
7. Home Alone (1990)

One of the most popular Christmas films, this 1990 Chris Columbus directorial follows an eight-year-old boy who tries to defend his house from two thieves after being left behind accidentally by his family, who is on vacation. Starring Macaulay Culkin in the lead as the adorable Kevin, the film was a major critical and box-office success, garnering Academy and Golden Globe Award nominations. Watch this Christmas classic if you haven't already!
6. How the Grinch Stole Christmas (2000)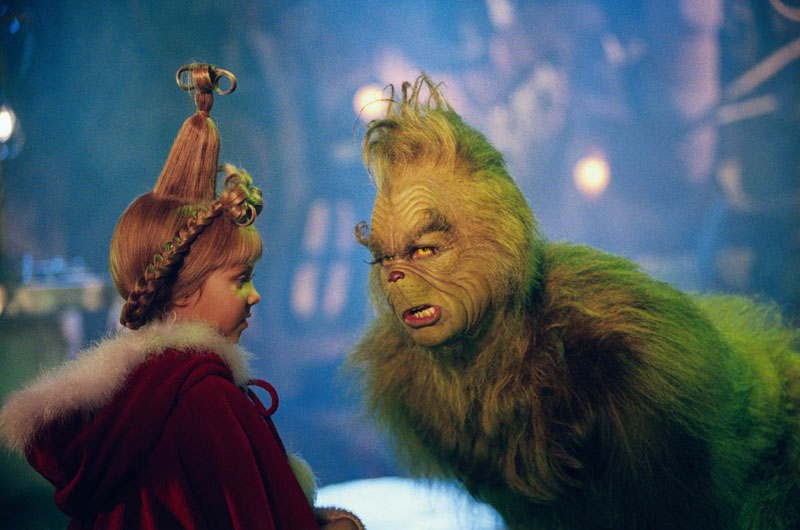 Based on the 1957 book of the same name by Dr. Seuss, the film tells the story of a six-year-old girl who tries to change the heart of the Grinch, who hates the Christmas festival. Directed by Ron Howard, 'How the Grinch Stole Christmas' was the first live-action adaptation of a Dr. Seuss work. With impressive makeup, amazing musical scores, and a great performance by Jim Carrey, who plays Grinch, the film is a must-watch for a Christmas movie lover.
5. Klaus (2019)
This animated film, directed by Spanish director Sergio Pablos, came out as a surprise for all the Christmas movie lovers. It tells the story of a postman in the Far North who befriends an old toymaker. It serves as an alternate origin story of the Santa Claus character. 'Klaus' became the first film from Netflix to be nominated for an Academy Award. With a heart-warming story, beautiful animation, and voice acting, 'Klaus' is a delight for both the animation as well as Christmas movie fanatics.
4. Jingle All the Way (1996)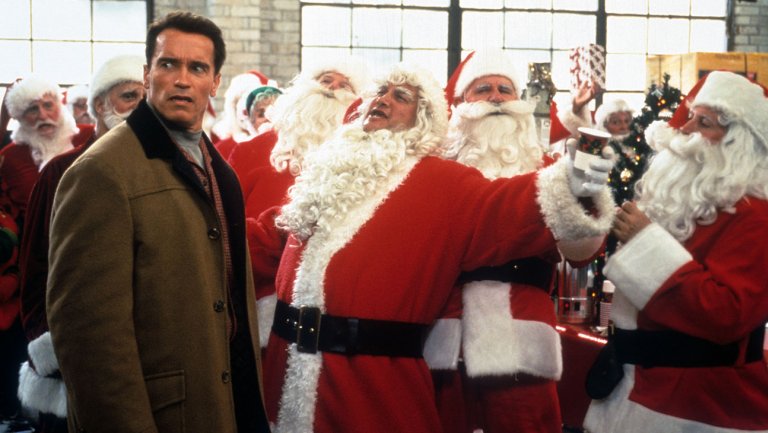 An action hero in a Christmas comedy film! Yes, it worked in this Brian Levant-directed feature. It tells the story of two fathers Arnold Schwarzenegger and Sinbad) who try to buy a Turbo-Man action figure for their respective sons during a last-minute shopping spree right before Christmas. The film met with mostly unfavorable reviews, but it has become a cult favorite over the years due to its repeat re-runs on television during the holiday seasons. It's a fun film to watch that has some goofy characters and a simple plot.
3. The Polar Express (2004)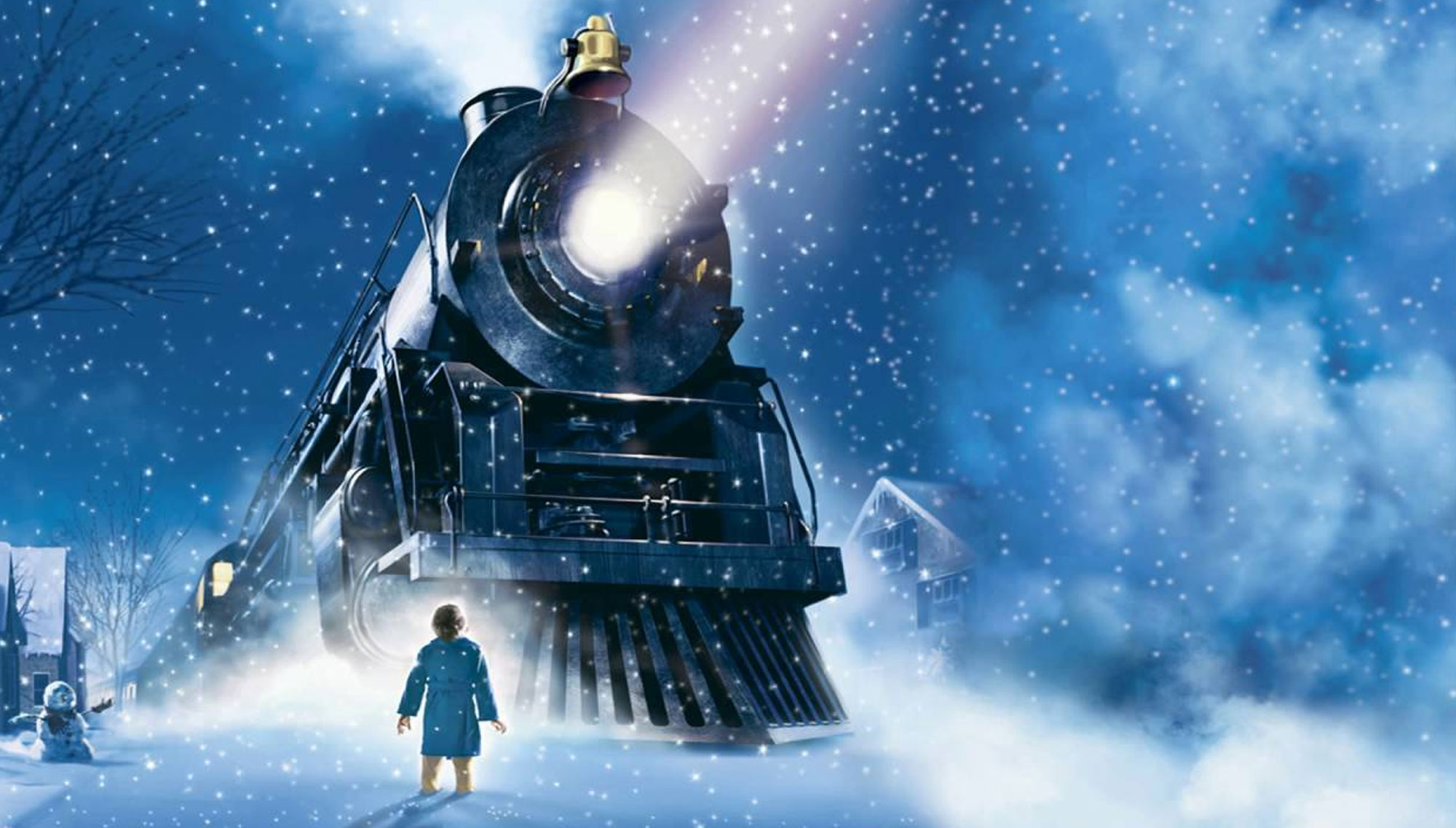 The second animation film in the list, 'The Polar Express' follows a young boy who boards a mysterious train with several other kids, who are going to the North Pole to meet Santa Claus. Directed by Robert Zemeckis, the film has a sweet, innocent yet haunting tone, making it a delightful watch. It is based on the 1985 namesake children's book by Chris Van Allsburg and has impressive voice performances by Tom Hanks, Daryl Sabara, Nona Gaye, and Jimmy Bennett.
2. Elf (2003)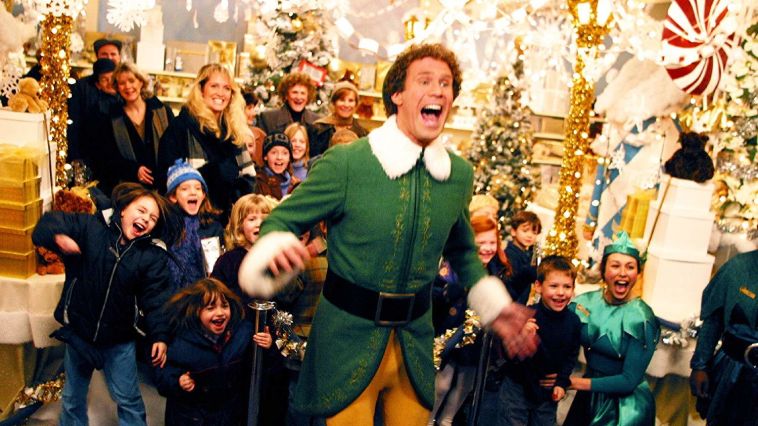 Starring Will Ferrell in the lead, this Christmas comedy film tells the story of a human who was raised by the elves of Santa Claus. He sets out to find his biological father in New York City. Directed by Jon Favreau with a screenplay by David Berenbaum, 'Elf' was a critical and commercial success and inspired a Broadway musical and an animated television special. Watch this film for Ferrell's wonderful performance and a sweet storyline that never fails to put a smile on the audiences' face.
1. It's a Wonderful Life (1946)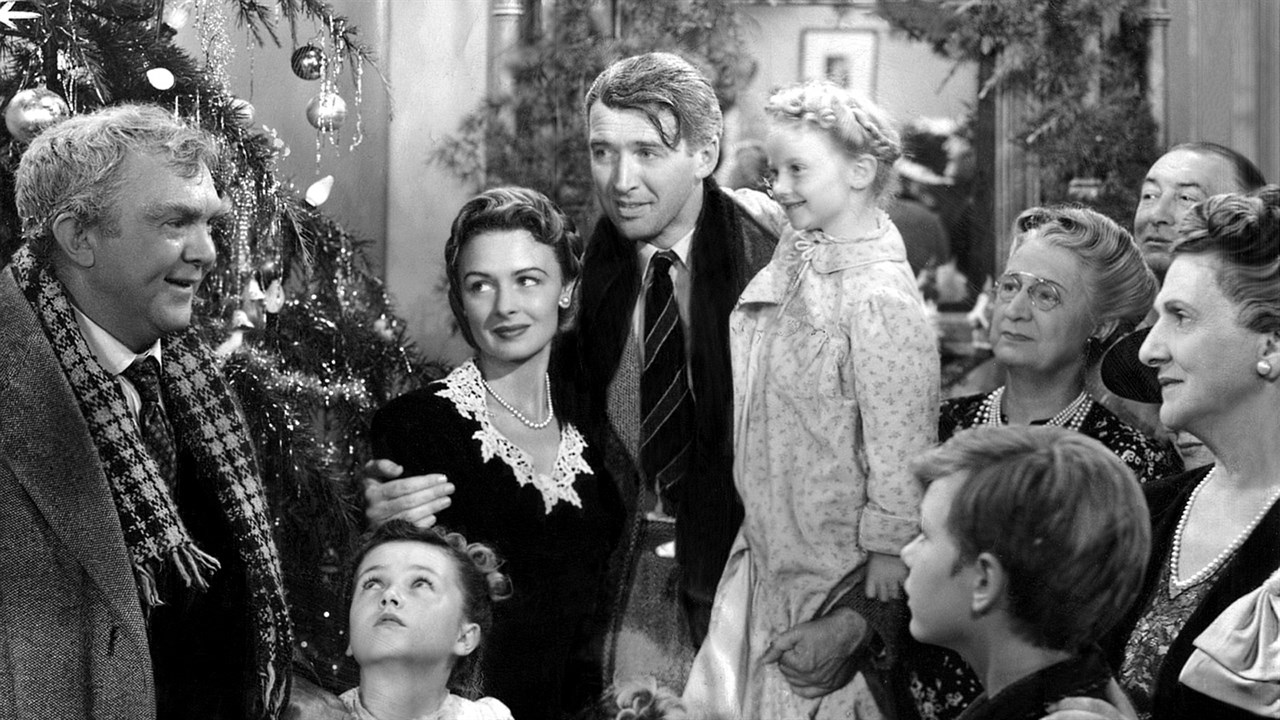 Often listed as one of the greatest films of all time as well as one of the greatest Christmas films of all time, 'It's a Wonderful Life' is a piece of work that surely leaves the viewers with a feeling of joy. It tells the story of George Bailey (James Stewart), a man on the verge of committing suicide. Luckily, he is helped by an angel who shows the man how many lives he has touched upon. Based on a short story, 'It's a Wonderful Life' was a box-office failure and met with mixed reviews from critics. However, it later attained a classic status after being put in the public domain.