Based on Keith Chapman's eponymous television series, 'Paw Patrol: The Movie' is an animated comedy film that follows Ryder (Will Brisbin) and the PAW Patrol puppies (Kingsley Marshall, Keegan Hedley, Shayle Simons, Lilly Bartlam, and Ron Pardo) led by Chase (Iain Armitage), a German Shepherd police pup, as they are dispatched to Adventure City to stop the recently elected Mayor Humdinger (Ron Pardo) from wreaking havoc on the bustling metropolis. They are tasked with the challenge of saving the citizens.
Cal Brunker dons the director's hat of this action-adventure film that largely touches upon the theme of one's fears and overcoming them. A sequel, titled 'Paw Patrol: The Mighty Movie,' was released in 2021. If you like the movie and its message, here is a list of movies similar to 'Paw Patrol' that are our recommendations. You can watch most of these movies like 'Paw Patrol' on Netflix, Disney+, Hulu, or Amazon Prime.
8. Scoob (2020)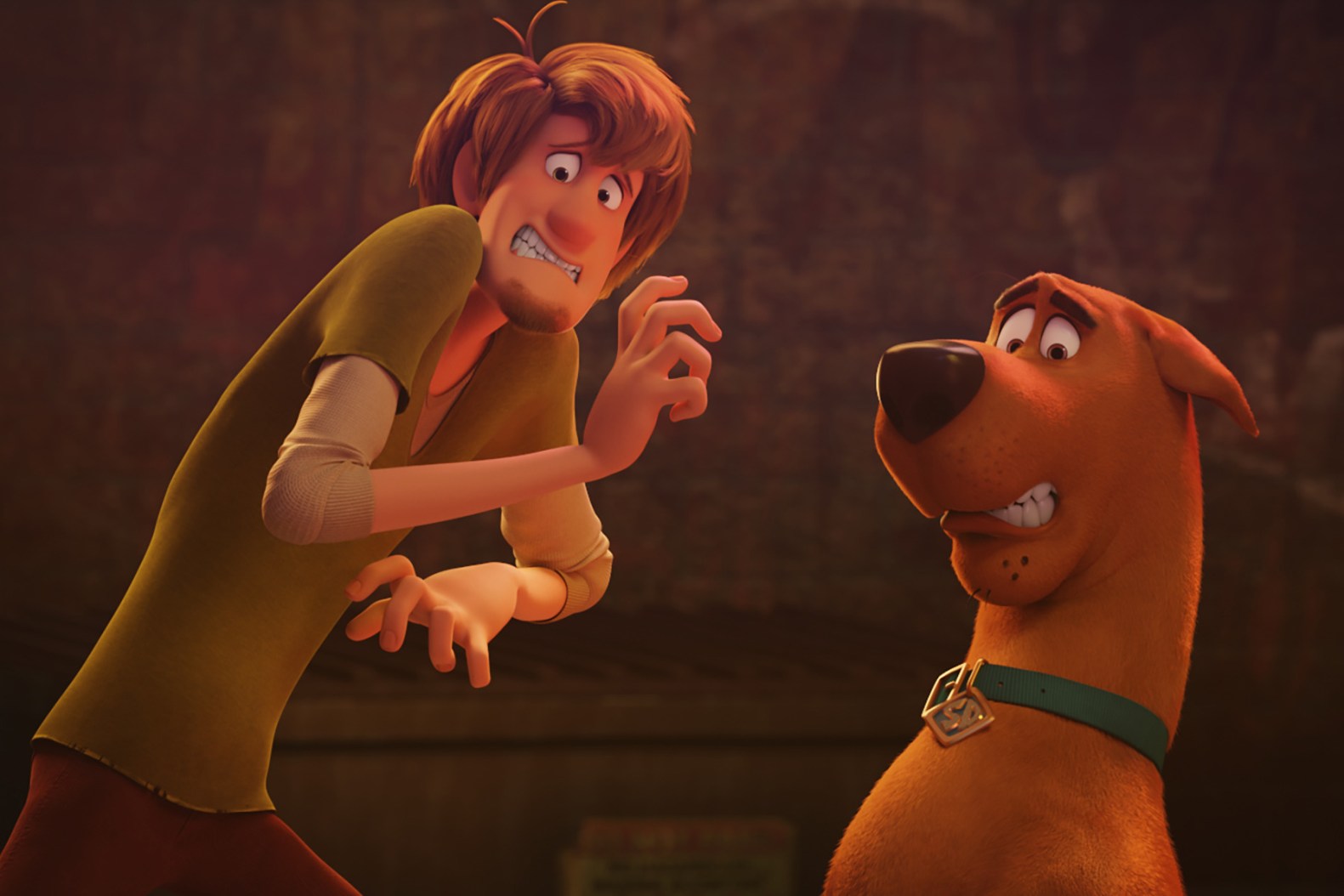 Based on the universally beloved Scooby Doo cartoon, the Tony Cervone-directed film should be on your watchlist if you liked 'Paw Patrol'. The movie, which is set in a Hanna-Barbera cartoon multiverse, centers on Mystery Inc. as they team up with the Blue Falcon to solve their most difficult mystery regarding their mascot's hidden past and motivation, which is connected to Dick Dastardly's wicked scheme to let loose Cerberus, a ghost dog. The Mystery Incorporation and 'Paw Patrol' are similar in their motives of keeping their city safe from any kind of wrongdoers.
7. Balto (1995)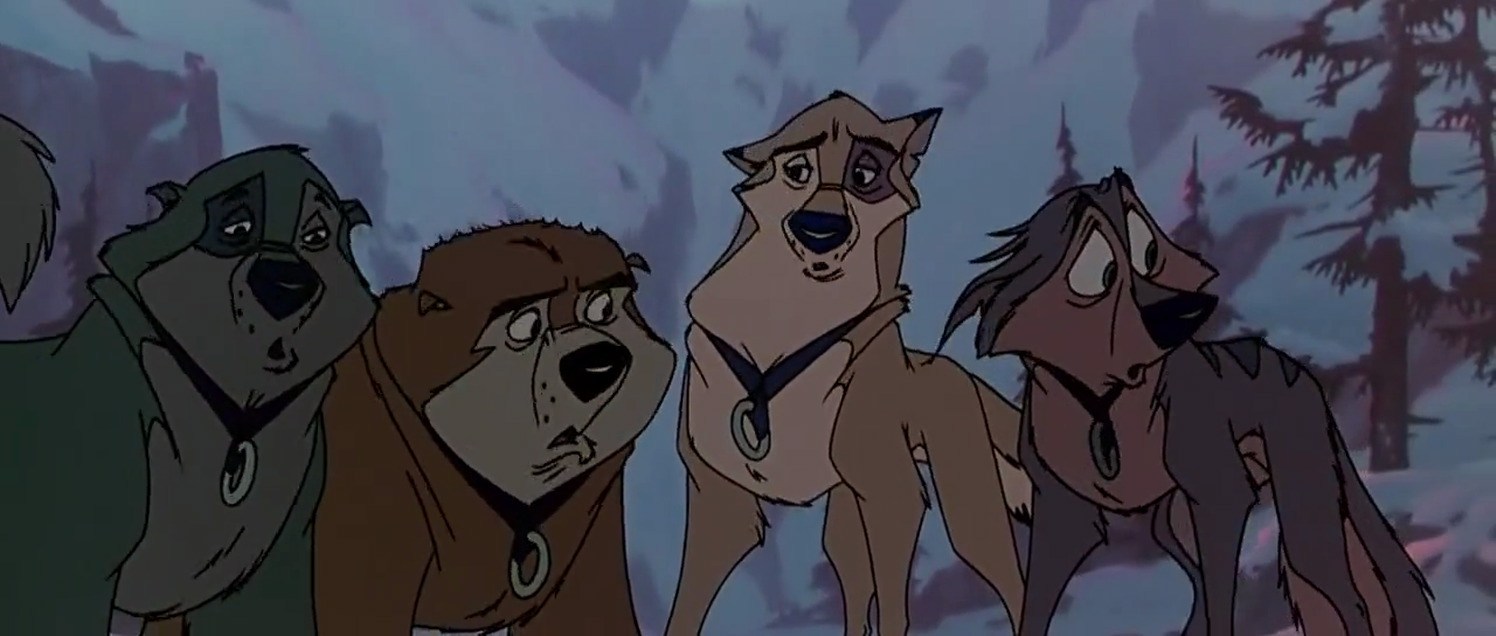 'Balto' is an animated adventure film directed by Simon Wells that is loosely based on the true story of an eponymous dog of the same name. A terrible diphtheria epidemic hits the isolated Alaskan town of Nome. The locals decide to send a sled-dog team because the life-saving medication is hundreds of kilometers distant. A half-wolf dog named Balto (Kevin Bacon) is picked to race but is disqualified by lead dog Steele (Jim Cummings) and is ignored by everyone except by a goose named Boris (Bob Hoskins) and two polar bears, Muk and Luk (Phil Collins). But when the other dogs are lost in the snow, Balto puts his life in danger to save and bring them the medication. The themes of bravery and working for the greater good are prevalent in both, 'Paw Patrol' and 'Balto.'
6. Trouble (2019)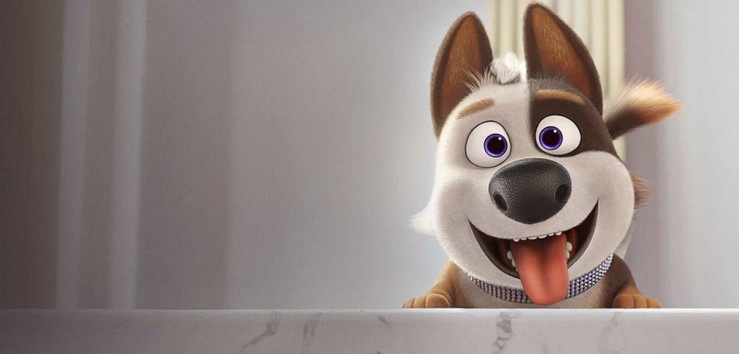 The Kevin Johnson-directed film revolves around the titular character, a pampered dog named Trouble (Sean "Big Sean" Anderson). Trouble lives a very comfortable life. However, when his wealthy owner dies, his life changes dramatically. He's left on the streets to learn how to survive as a dog after being abandoned by her closest relatives. What they don't realize is that he is the only heir. Trouble is forced to leave his comfort zone and learn to survive in the real world, which is similar to what Chase faces in 'Paw Patrol' when asked to return to Adventure City. Both the characters, however, show growth as they soldier on, leaving their hesitation behind.
5. The Secret Life of Pets (2016)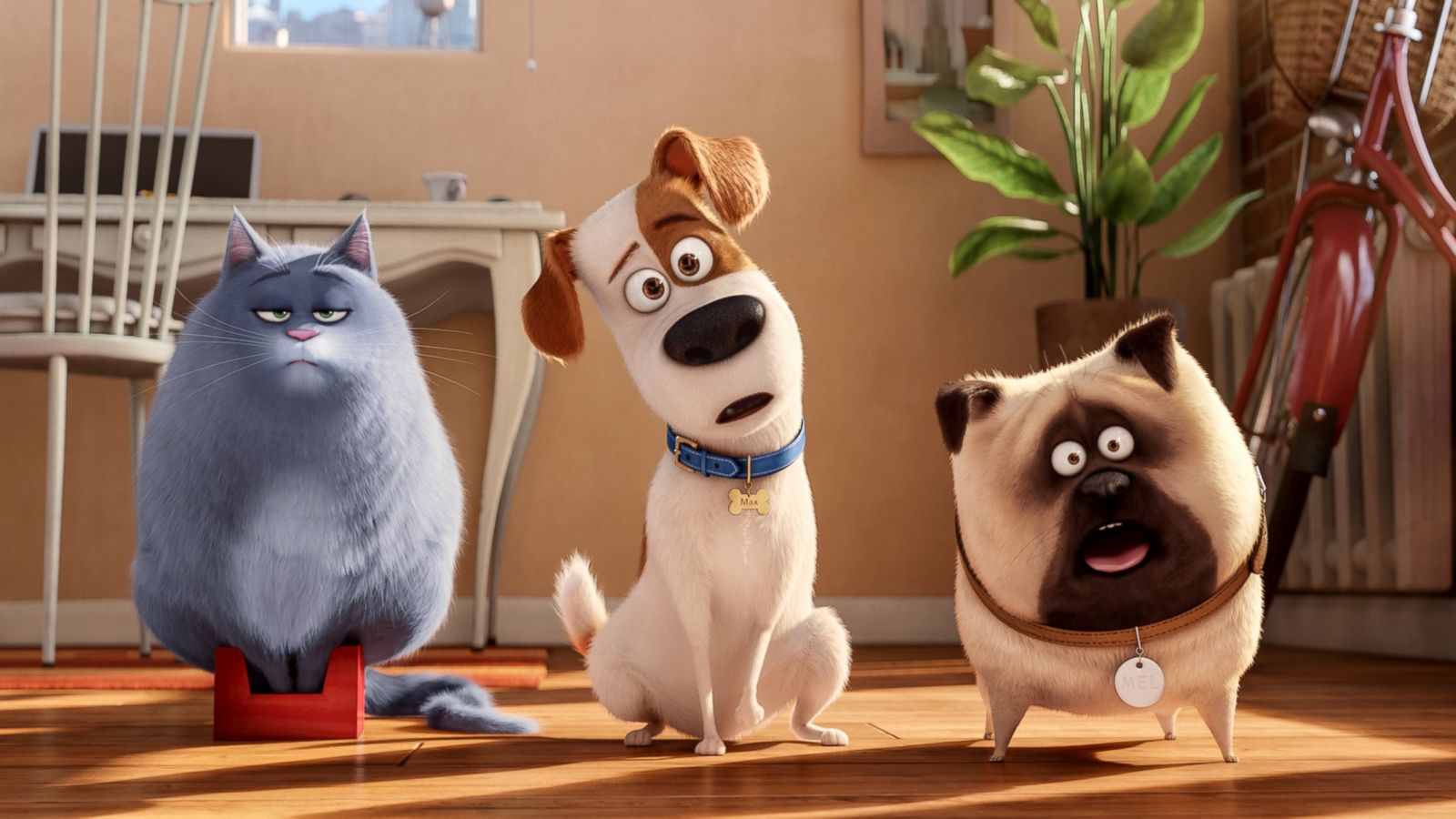 A rescue dog named Max, who adores his owner Katie (Ellie Kemper), is the focus of the Chris Renaud-directed movie. Max (Louis C.K), though, becomes envious when she brings home Duke (Eric Stonestreet), a stray dog. He devises a cruel plan to harm Duke, but when they run into some violent alley cats and end up in a truck headed for the pound, it backfires. They are fortunately saved by a bunny named Snowball (Kevin Hart).
In exchange for that, Snowball demands that Max and Duke join his band of mistreated animals on a mission against their human wrongdoers. The manner in which Max and Duke work together with the other animals is quite similar to how the members of 'Paw Patrol' work, highlighting the essence of working together, present in both films. The movie spawned a sequel , which was released in 2019.
4. Bolt (2008)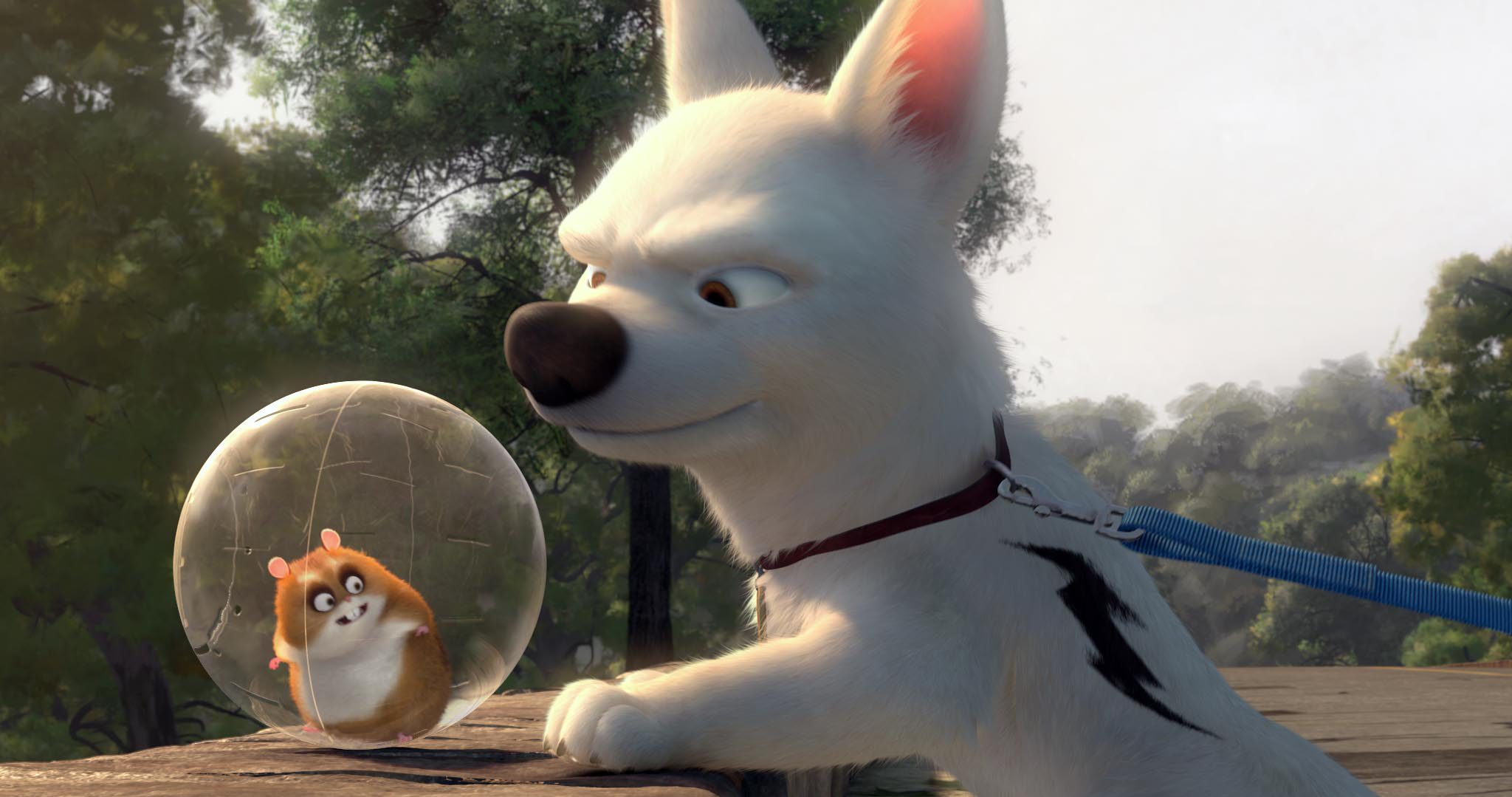 Disney's 'Bolt', directed by Chris Williams and Byron Howard, follows a slightly unconventional story. The movie chronicles the adventures of a dog named Bolt (John Travolta), who has lived his whole life on the set of a television show and is convinced that he possesses superpowers. In order to save his loving owner Penny (Miley Cyrus), who has been "kidnapped" on the show, Bolt ventures out into the real world to rescue her.
He later joins forces with the witty alley cat Mittens (Susie Essman) and a hamster named Rhino (Mark Walton), who is a fan of Bolt's television show, to travel across the country to return home. The bond between Penny and Bolt can be viewed in a similar light to the bond that Ryder and Chase share. Another similar aspect of the films is the love that Bolt and Chase carry for Penny and Ryder, respectively, as both of them have to face their fears to save their friend.
3. Mr.Peabody and Sherman (2014)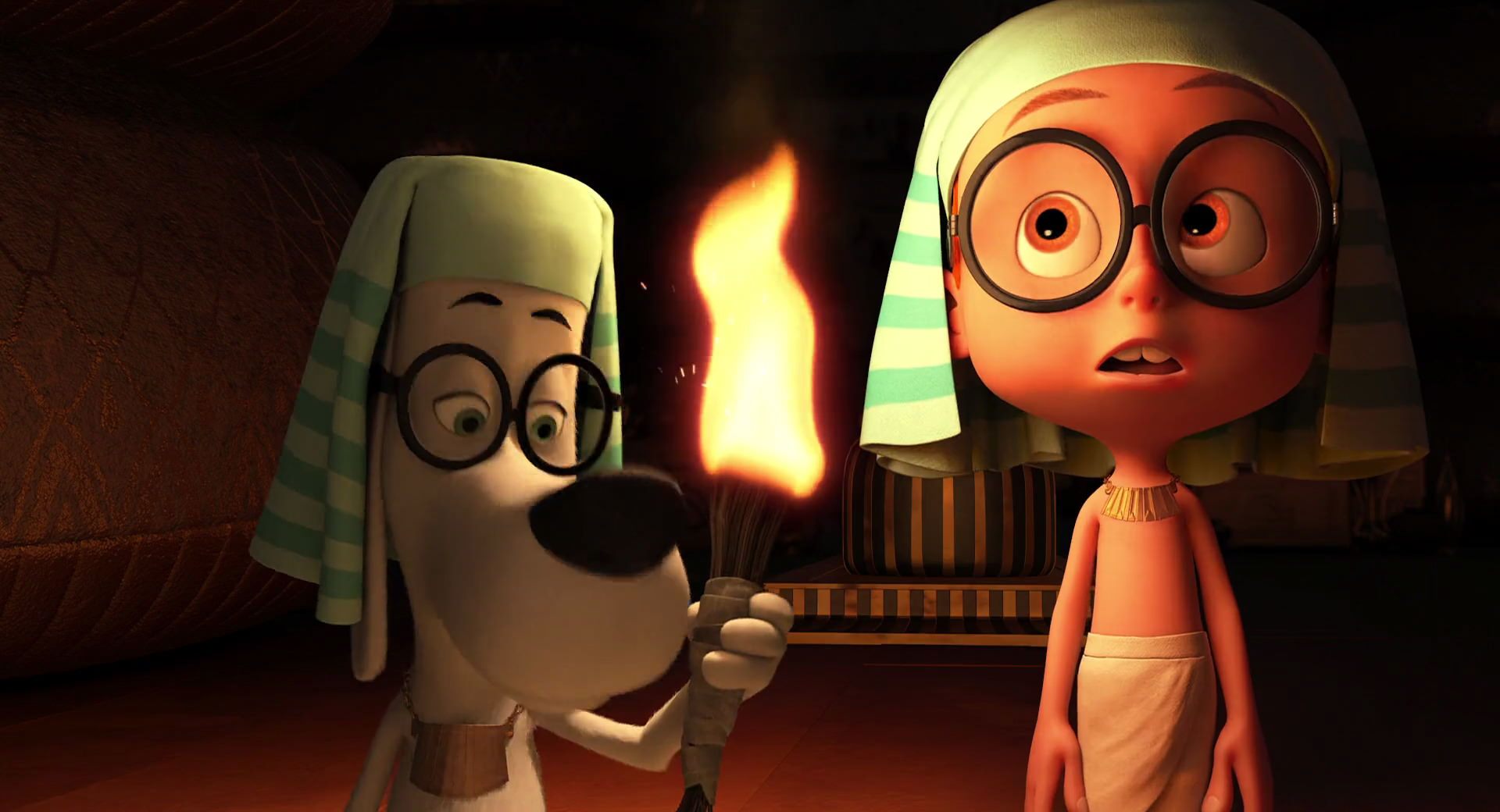 The characters in the movie are based on 'Peabody's Improbable History' episodes of the animated television show 'The Adventures of Rocky and Bullwinkle and Friends.' With Rob Minkoff serving as the director, the movie revolves around Mr. Peabody (Ty Burell) and his adopted human son Sherman, (Max Charles) who use the WABC to travel across time.
Trouble ensues when Sherman unintentionally tears a hole by taking the WABAC without permission in an effort to impress Penny Peterson, and they must find themselves in order to mend history and save the future after. Courage is the common theme in 'Mr.Peabody and Sherman' and Paw Patrol', as the protagonists of both films display immense courage to overcome their respective hurdles.
2. DC League of Super-Pets (2022)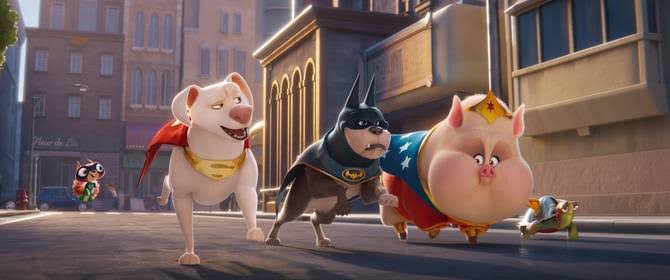 Based on the DC Comics superhero team Legion of Super-Pets, the Jared Stern directorial revolves around Superman and Krypto (Dwayne Johnson), the Super-Dog, inseparable best friends who work together to battle crime in Metropolis while wielding the same superpowers. When Lulu and Lex Luthor, Superman's arch-enemy, kidnap him and the Justice League, Krypto must persuade a motley crew of shelter animals, including Ace the dog (Kevin Hart), PB the potbellied pig (Vanessa Bayer), Merton the turtle (Natasha Lyonne), and Chip the squirrel (Diego Luna), to harness their newly discovered superpowers and aid him in the superheroes' rescue. The battle between the Pets and Lex Luthor can be compared to the struggle of 'Paw Patrol' with Mayor Humdinger, as both films employ the classic trope of good guy versus bad guy.
1. 101 Dalmatians (1961)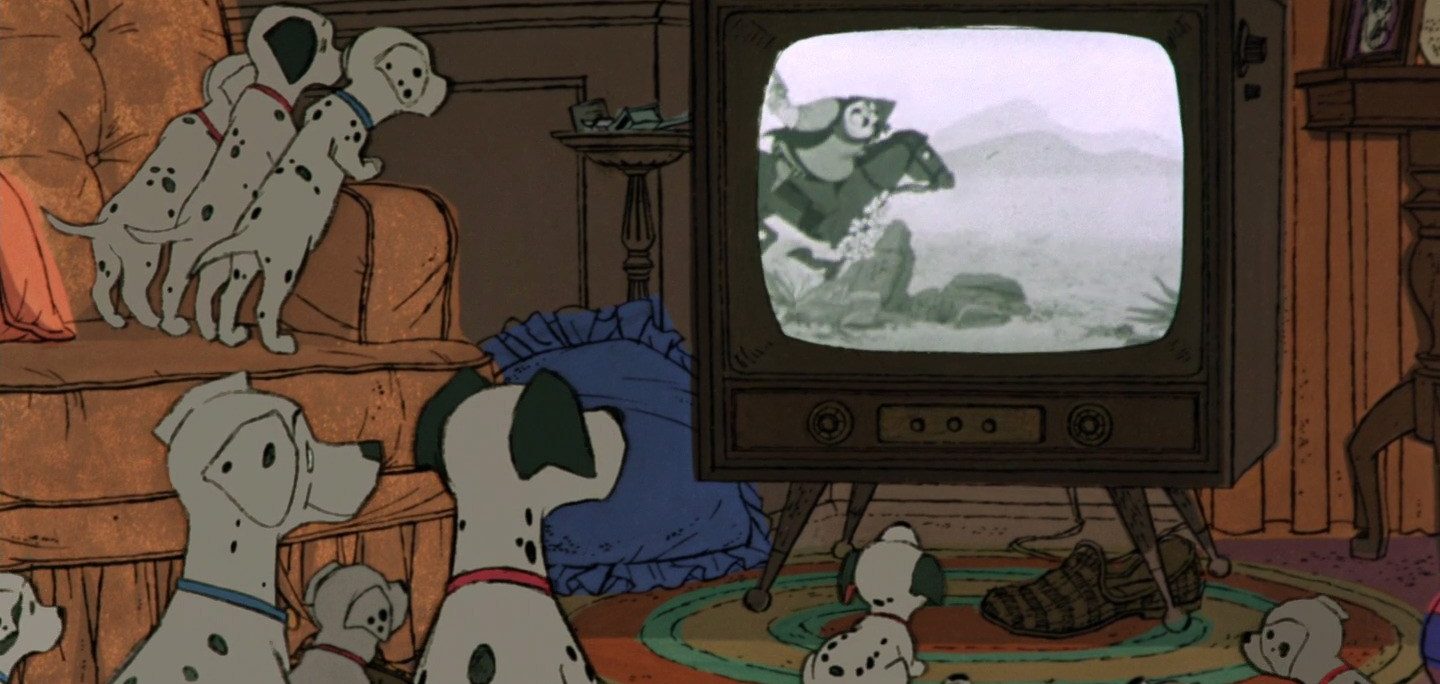 Based on Dodie Smith's 1965 novel of the same name, Disney's '101 Dalmatians'(not to be confused with the 1996 live-action remake) directed by Hamilton Luske, Clyde Geronimi, and Wolfgang Reitherman, should be on your watchlist if you like 'Paw Patrol'. Perhaps one of the most iconic animated films of all time, the movie centers around a litter of fifteen Dalmatian pups who are abducted by the cruel heiress Cruella de Vil so that she can use their fur to make coats.
Pongo and Perdita, their parents, set out to rescue their babies from Cruella, and in the process, they also manage to save another 84 puppies, increasing the total number of Dalmatians to 101. Although a sort of role reversal from the narrative of 'Paw Patrol', where the dogs are called upon to rescue, the iconic film still has similarities with regards to its theme of bravery and the strength of collectiveness to defeat evil.
Read More: Best Animated Movies of All Time