Directed by Emma Seligman, 'Bottoms' is a sex comedy movie that brings together a talented ensemble cast, including Sennott herself, Ayo Edebiri, Havana Rose Liu, Kaia Gerber, and Marshawn Lynch. The narrative follows two ingenious high school senior girls, who, when faced with the intriguing challenge of connecting with cheerleaders, concoct an audacious plan — a clandestine fight club. This clever ruse not only adds a dash of humor but also provides a captivating backdrop to explore the complexities of teenage desires, friendships, and self-discovery.
As the story unfolds, 'Bottoms' navigates uncharted territories of both laughter and poignant insights, making it a cinematic journey that resonates with audiences beyond the confines of the screen. Dive into a world of teen antics, hilarious mishaps, and unexpected friendships and sexual explorations with films that share the spirit of 'Bottoms.' You can watch most of these movies like 'Bottoms' on Netflix, Hulu, or Amazon Prime.
8. Another Gay Sequel: Gays Gone Wild! (2008)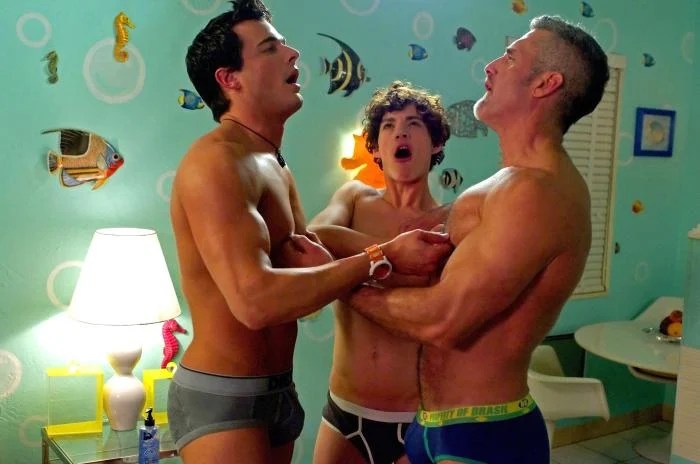 Directed by Todd Stephens, 'Another Gay Sequel: Gays Gone Wild!' is a riotous romantic sex comedy movie, sequel to 'Another Gay Movie.' The movie follows a group of friends who embark on an outrageous Spring Break trip to Florida, competing in a wild 'Gays Gone Wild' challenge. This zany film stars Jonah Blechman, Ashlie Atkinson, Scott Thompson, Stephanie McVay, and Andersen Gabrych. Just like 'Bottoms,' it captures youthful spirit and adventure, exploring relationships amidst hilarious escapades. With vibrant humor and exuberance, it forms a delightful parallel with 'Bottoms,' as both films celebrate the fervor of growing up and embracing life's wild ride.
7. Youth in Revolt (2010)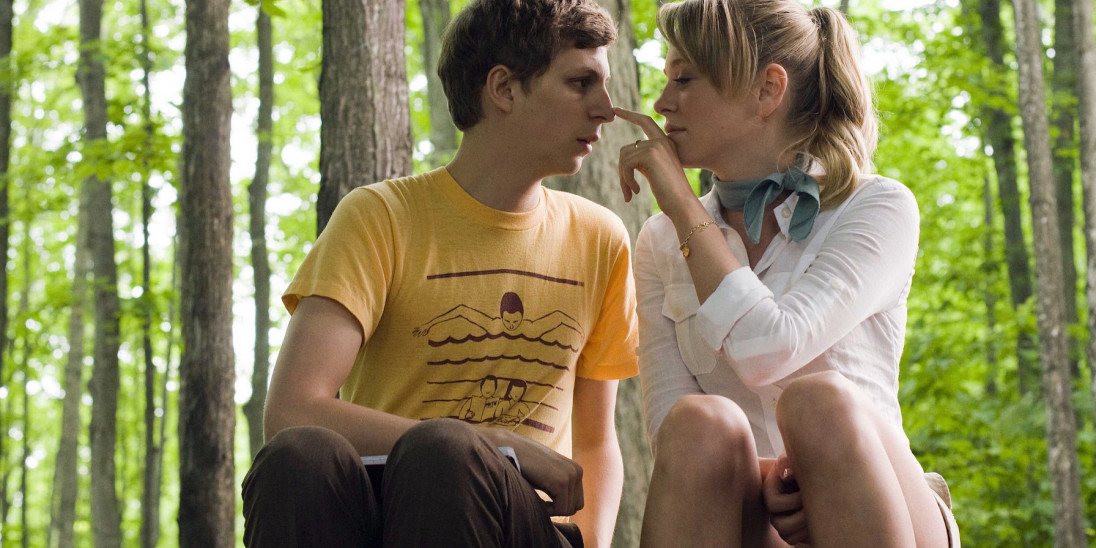 'Youth in Revolt' is a romantic comedy-drama film, directed by Miguel Arteta and penned by Gustin Nash. Inspired by C.D. Payne's novel, it features Michael Cera and Portia Doubleday in lead roles, supported by Justin Long, Ray Liotta, and Steve Buscemi. The story revolves around Nick (Cera), a shy teenager yearning to shed his virginity. During a vacation at a trailer park with his mother and her partner, he encounters an enchanting girl (Doubleday) who captivates him. When circumstances part them, Nick must embrace rebellion to win his love's heart, blending humor and romance into a charming tale. Both 'Youth in Revolt' and 'Bottoms' explore the comedic yet heartfelt journeys of shy protagonists navigating unconventional paths to win over someone they're smitten with.
6. Me and Earl and the Dying Girl (2015)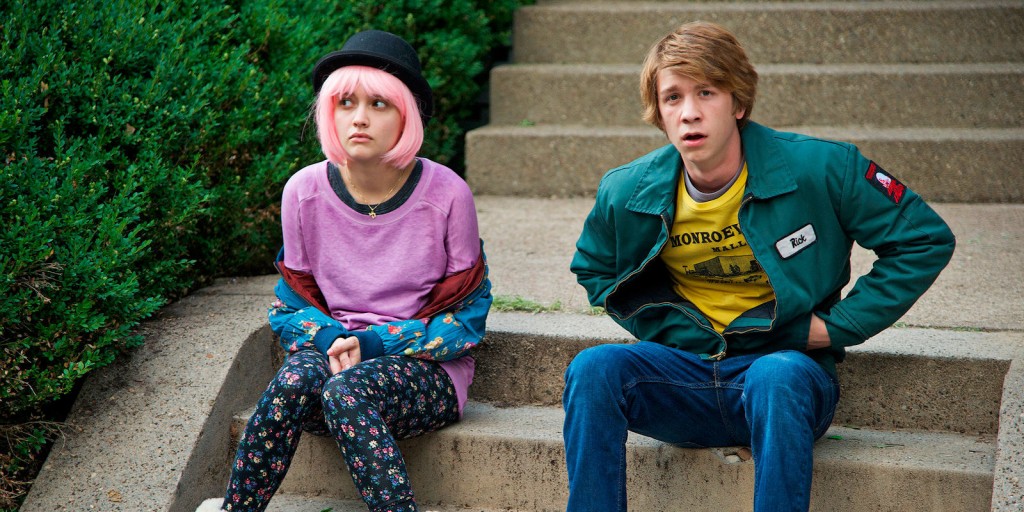 Directed by Alfonso Gomez-Rejon and adapted from Jesse Andrews' debut novel, 'Me and Earl and the Dying Girl' is a poignant comedy-drama film. The cast includes Thomas Mann, RJ Cyler, and Olivia Cooke. In 'Me and Earl and the Dying Girl,' a reluctant relationship unfolds between high schooler Greg and his classmate Rachel, who is diagnosed with cancer. As they bond over movies and life's challenges, their connection deepens. This resonates with the theme of unlikely bonds seen in 'Bottoms,' where two senior girls set up a fight club to pursue cheerleaders, showcasing how relations can be forged through unconventional means.
5. Jennifer's Body (2009)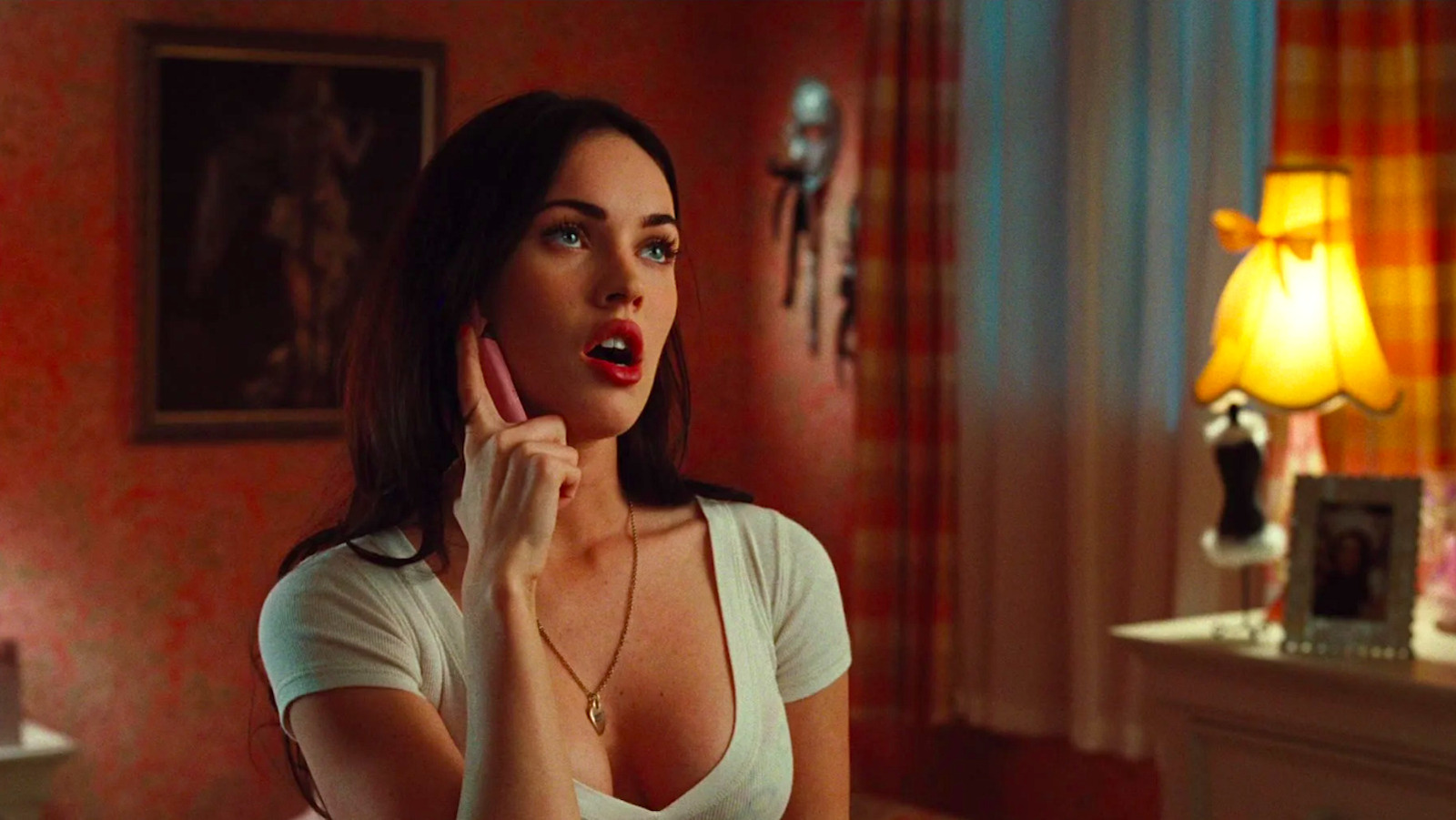 Scripted by Diablo Cody and helmed by Karyn Kusama, 'Jennifer's Body' is a horror-comedy movie. The cast includes Megan Fox, Amanda Seyfried, and J. K. Simmons, among others. In 'Jennifer's Body,' the life of high school student Needy changes dramatically when her best friend Jennifer becomes possessed by a demonic force and develops an insatiable hunger for human flesh. As Needy races to stop the murderous rampage, she uncovers a dark secret. This thematic intertwining of friendship, transformation, and unexpected twists resonates with the essence of 'Bottoms,' where two senior girls create a fight club as a unique means to pursue their desires and forge connections.
4. Relax…It's Just Sex (1998)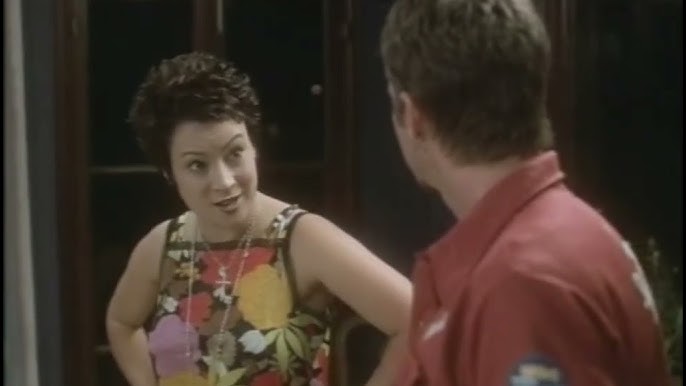 Directed by P. J. Castellaneta, the romantic comedy film 'Relax…It's Just Sex' delves into the lives of a diverse set of couples, spanning various sexual orientations. Set in 1990s Los Angeles, the characters navigate a spectrum of challenges, from hate crimes to HIV, commitment, and love, offering a comedic yet thought-provoking exploration of relationships. This parallels the themes of connection and diverse experiences explored in 'Bottoms,' where two high school seniors forge an unconventional path to engage with cheerleaders.
3. Easy A (2010)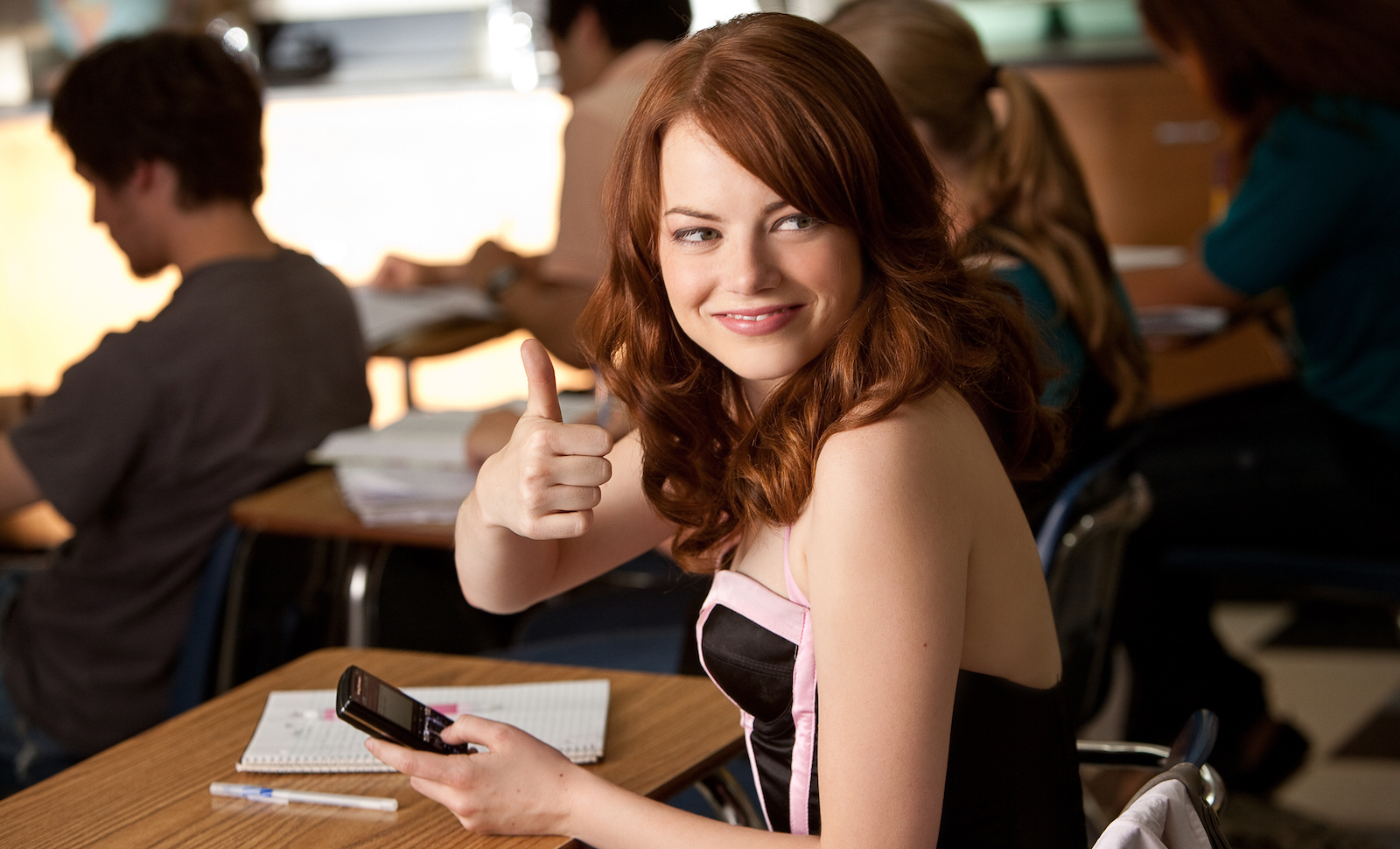 Directed by Will Gluck and written by Bert V. Royal, 'Easy A' is a teenage romantic comedy starring Emma Stone in the lead role. 'Easy A' revolves around Olive Penderghast, who fabricates stories of sexual escapades to gain popularity. As her false reputation spreads, Olive navigates the chaos of high school while exploring the power of rumors and self-discovery, ultimately learning important lessons about authenticity and friendship. Similarly, in 'Bottoms,' two senior girls spark a fight club for an unexpected route to their goals. Both films showcase the unexpected twists and turns of pursuing desires.
2. The To Do List (2013)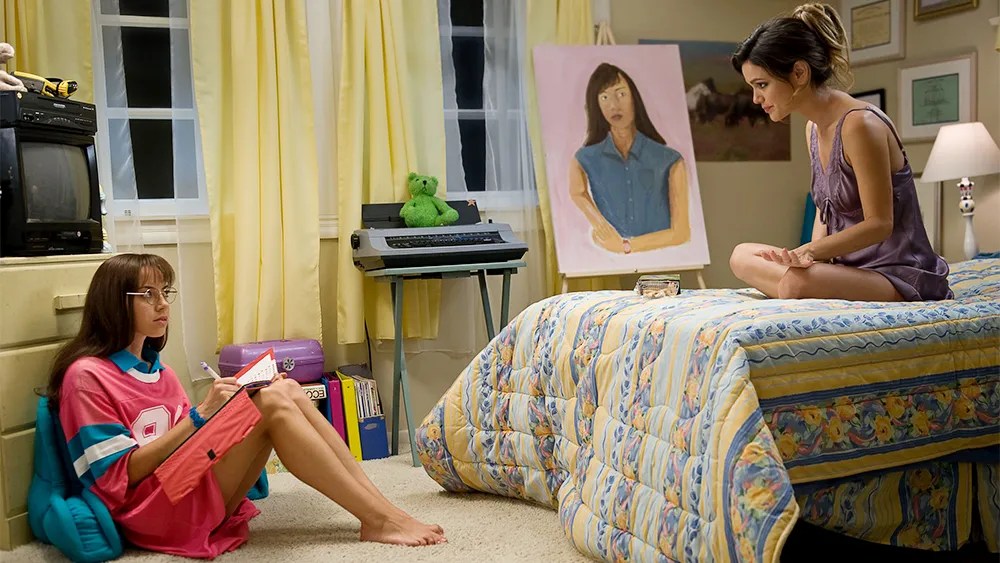 Written and directed by Maggie Carey in her debut as a feature film director, 'The To Do List' stands as a romantic comedy film. The cast includes Aubrey Plaza, Johnny Simmons, and Bill Hader. The plot follows Brandy, a valedictorian determined to shed her lack of sexual experience. She compiles a checklist of intimate encounters that she needs to explore before college. This coming-of-age journey showcases her awkward yet entertaining quest for self-discovery. Similar to 'Bottoms,' where two girls establish a fight club to connect with cheerleaders, both films delve into unconventional pursuits of sexual exploration that lead to personal growth.
1. Booksmart (2019)
Directed by Olivia Wilde in her feature directorial debut, 'Booksmart' is a comedy film with a script by Emily Halpern. The film features Beanie Feldstein and Kaitlyn Dever as two ambitious high school graduates who decide to embrace spontaneity and party on their last day of classes, challenging their well-behaved reputation. The film's spirited exploration of breaking free from expectations and embracing spontaneity resonates with the themes of rebellion and friendship seen in 'Bottoms.' The narrative web of both movies is interlinked by celebrating the youthful spirit of defying norms.
Read More: Is Bottoms Based on a True Story?