'The Amazing Maurice' is a comical animated movie about a sentient feline who is the brains behind a fraudulent money-making scheme. Maurice, the cat, conspires with a group of intelligent rats and Keith, a slow-witted boy, to run a Pied-Piper con. Much like the Bubonic plague, the rats pretend to infest the area, and Keith blows a bagpipe to clean the town as the rodents follow him. However, their plan falls out of place, and the scammers find themselves in trouble after targeting a new town.
The movie is directed by Toby Genkel and Florian Westermann, and they've added great bits of metta comedy along with hilarious one-liners. 'The Amazing Maurice and His Educated Rodents,' written by Terry Pratchett, is the inspiration for this film. If you were amused by this goofy yet intelligent cat's story and want to experience a similar animated spectacle, we've curated a list just for you! You can watch most of these movies like 'The Amazing Maurice' on Netflix, Amazon Prime, and Hulu!
1. The Life Of Budori Gusuko (2012)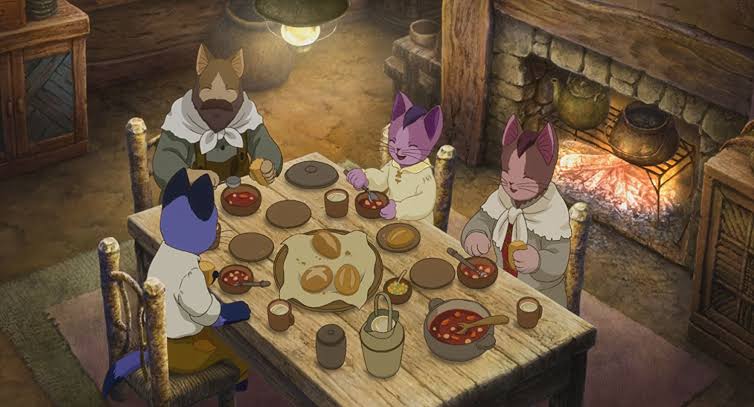 'The Life Of Gusuko' is a Japanese film directed by Gisaburō Sugii and is based on the novel by Kenji Miyazawa with the same title. It was also adapted into a manga by Hiroshi Masumura, where the characters were portrayed as anthropomorphic cats, an element that is also present in the film. The story zooms in on Budori Gusukô, who lives a happy life with his family but loses them all after a natural calamity. Leaving behind his old life, he starts working in a geological laboratory and moves elsewhere. But he needs to ensure that history doesn't repeat itself and ruins his novel life as well. In both movies, the protagonists are felines who desperately try to make the best of their circumstances, which have already crumbled.
2. Zog And The Flying Doctors (2020)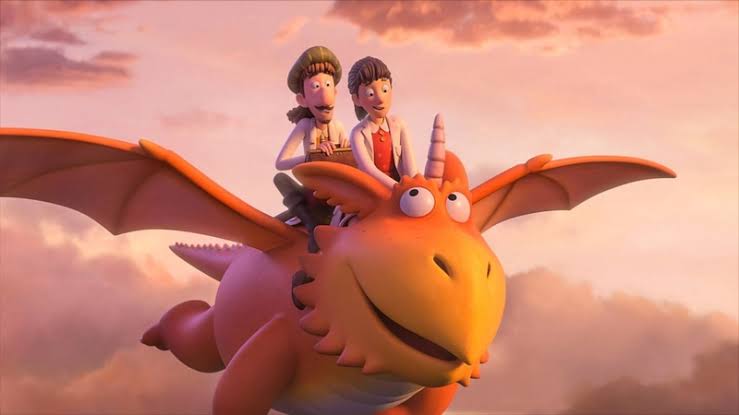 'Zog And The Flying Doctors' is an animated comedy movie about a trio, Pearl, Gadabout, and a dragon, Zog. They fly around, helping mermaids, unicorns, and other creatures. But one day, princess Pearl is locked up by her uncle after the three lands in his kingdom to shelter themselves from bad weather. So naturally, Zog and Gadabout keep their petty yet hilarious rivalry aside to help their partner.
Director Sean P. Mullen has made the movie enjoyable for adults and children alike, and it is inspired by Julia Donaldson's eponymous book. Even though the story revolves around a team that helps others around different places like 'The Amazing Maurice,' the protagonists of this film are not con artists.
3. A Whisker Away (2020)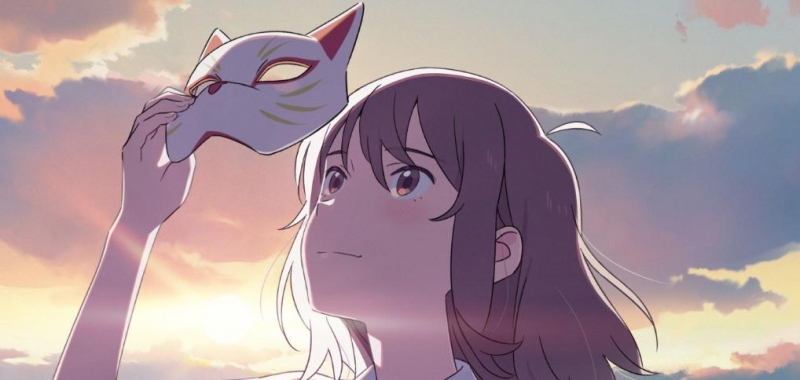 'A Whisker Away' is a unique story of Miyo Sasaki, a shy and timid student who has a crush on her classmate, Kento Hinode. After failing to get his attention in her human form, she discovers a mask that transforms her into a cat. But the lines between her two forms start blurring, and she might be at risk of never transforming back to human. The original Japanese title of the movie is 'Nakitai Watashi Wa Neko O Kaburu,' and it is helmed by Junichi Sato and Tomotaka Shibayama. 'A Whisker Away' explores the themes of compassion and kindness, which are also prominent in 'The Amazing Maurice.'
4. The Bad Guys (2022)
'The Bad Guys' is a movie about a notorious animal gang who have flawlessly carried out multiple heists and crimes. However, their legendary run falls flat when the group is caught. So, to avoid a prison sentence, they seek rehabilitation. But will they truly give goodness a second chance and become law-abiding citizens after their temptations to keep committing crimes?
This animated comedy is directed by Pierre Perifel, and he makes every animal shine with their odd quirks. 'The Amazing Maurice' and 'The Bad Guys' both have talking animals who go rogue and indulge in fooling people without breaking a sweat.
5. A Cat In Paris (2010)
'A Cat In Paris,' also known as 'Une vie de chat,' is an animated movie about a cat named Dino who lives a double life. She assists a burglar at night and lives with a girl named Zoe by the day. With a turn of events, Zoe falls into the hands of gangsters, and Dino must find a way to rescue her. The Jean-Loup Felicioli and Alain Gagnol directorial is a marvel of French cinema, with its unique character design and elegant plot. Congruent to Maurice, Dino also indulges in the problematic activity of stealing and conning people but repents for her wrongdoings as the story unravels.
6. The Rabbi's Cat (2011)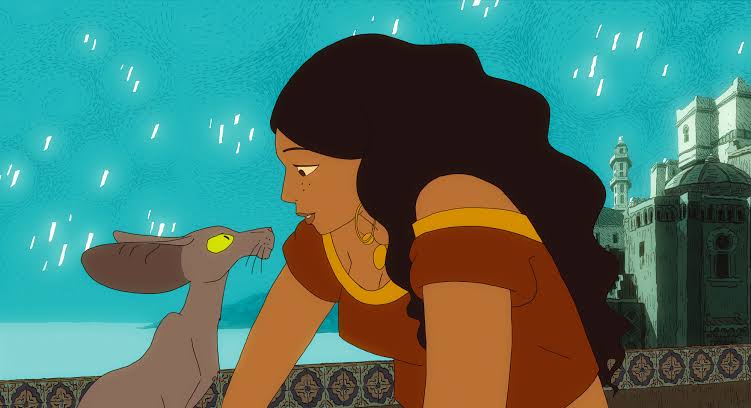 'The Rabbi's Cat,' originally titled as 'Le Chat Du Rabbin,' in France, revolves around a cat who devours a talking parrot and gains the ability to speak. The cat is tempted to ask questions about religion, so the master decides to teach it a lesson. As the story unfolds, the viewers understand the intricate narrative and the cat's ability to do extraordinary things. The movie is based on the eponymous comic series by Joann Sfar, who also directed the movie alongside Antoine Delesvaux. 'The Rabbi's Cat' and 'The Amazing Maurice' are both clever animals who acquire their abilities after the same circumstances.
7. DC League Of Super-Pets (2022)
'DC League Of Super-Pets' shifts the focus away from superheroes to their super-pets! A fun and entertaining watch about the coming-of-age story of Krypto the Super-Dog (Superman's pet), who puts his differences aside and teams up with other animals with special abilities. In the quest to save his master, he must defeat Lex Luthor and his obedient guinea pig. The movie is directed by Jared Stern and Sam J. Levine, who effortlessly balance out the fun and heartfelt moments. If you love 'The Amazing Maurice' for its talking animals and witty punchlines, you will most definitely enjoy the lighthearted and hilarious 'DC League Of Super-Pets.'
8. The Secret Of NIMH (1982)
'The Secret Of NMIH' is a classic animated movie that revolves around Mrs. Brisby, a widowed mouse who lives on a farm with her children. The farm is soon to be destroyed, and she must relocate to save the life of her family. She seeks help from Jeremy the Crow, a wise Owl, and soon learns a secret about her late husband. The film is directed by Don Bluth and is adapted from the novel 'Mrs. Frisby and the Rats of NIMH' written by Robert C. O'Brien. The viewers who enjoyed the intellectual mice in 'The Amazing Maurice' will undoubtedly love this poignant movie.
Read More: Best Animated Movies Of All Time