The amalgamation of every irrational, maniacal, and delusional decision made on a whim is epitomized in creator Donald Todd's 'Florida Man.' The crime, comedy-drama series follows the story of Mike Valentine, an ex-cop who finds himself in his home state to solve a case. After losing his career to addiction, Mike Valentine, a gambling addict, finds himself working for a Philly mobster. When he's given a gig to find the mobster's girlfriend, who has disappeared in the Sunshine State, Mike takes an unlikely journey that retains the power to change his life.
A mixture of drama, comedy, and crime, 'Florida Man' follows a berserk plot that keeps viewers hooked. The series features the frenzied efforts of Valentine as he embarks upon a journey laden with money, guns, action and comedy. Starring Edgar Ramirez, Anthony LaPaglia, Abbey Lee, Otmara Marrero and Emory Cohen, the 'Florida Man' offers a mysterious allure packed with adventure. If 'Florida Man' appealed to you as much as it did to us, here is a list of similar shows you might enjoy. You can find most of these shows similar to 'Florida Man' on Netflix, Hulu, or Amazon Prime.
8. The Endgame (2022)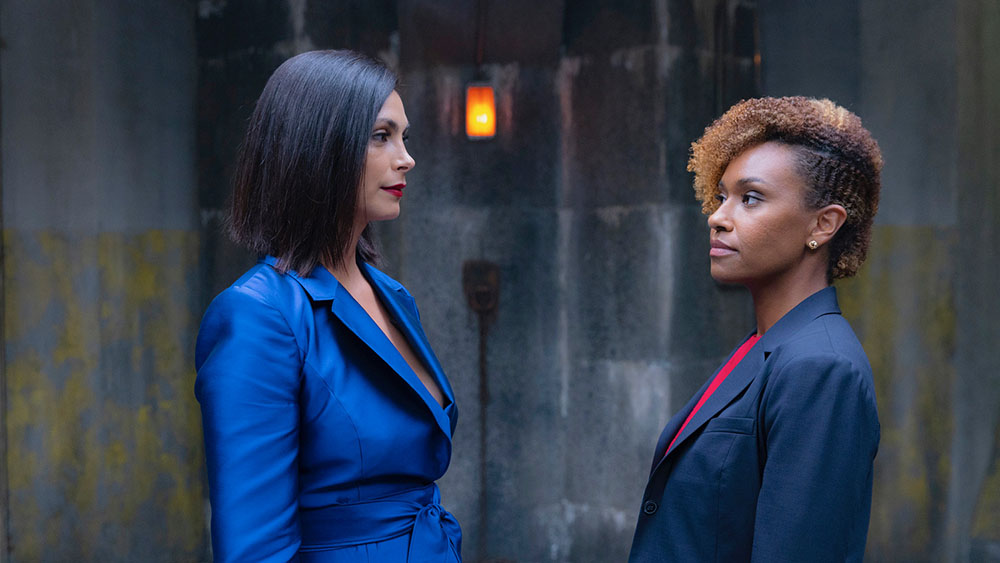 Created by Nicholas Wootton and Jake Coburn, the series follows the story of a captured international arms dealer, Elena Federova who despite being held in custody, is able to manage a number of bank heists. A riveting tale that focuses on a stomach-clenching storyline and twists, the show traces the ingenuine mastery of the criminal who sets her plan in motion like pieces of chess.
Starring Morena Baccarin, Ryan Michelle Bathe, Costa Ronin and Noah Bean, this short series follows a high-stakes premise and keeps viewers on the edge of their seats. With crime and drama, 'The Endgame' encompasses themes similar to 'Florida Man', making this the perfect show to watch next.
7. Hatton Garden (2019)
Based on the true story of the most ludicrous yet remarkable gang robbery, the mini-series follows the story of four elderly men aged between 55-70 who decide to steal 14 million pounds. The show unfolds the marvelous operation where the four experienced thieves steal the money during a four-day Easter weekend. The ITV series created by Jeff Pope stars veterans Kenneth Cranham, Timothy Spall, Alex Norton, Nasser Memarzia, David Hayman, and Geoff Bell and is the perfect dose of comedy and crime that will leave viewers who loved 'Florida Man' hooked.
6. White Lines (2020)
Years after the disappearance of her brother, Zoe Walker takes a journey to track down the secrets associated with her brother's disappearance. However, chaos soon ensues when Zoe's actions take her down a dangerous path laden with twists and turns. Starring Laura Haddock, Nuno Lopes, Marta Milans, Tom Harries, and Daniel Mays, the Netflix series includes the perfect elements of crime, drama, and mystery. Created by Alex Pina, the series gloriously brings back the retro rave and the accompanying allure of drugs. Not without its heavy moments, the additional comedy scenes make 'White Lines the perfect series to follow after 'Florida Man'.
5. The Great Train Robbery (2013)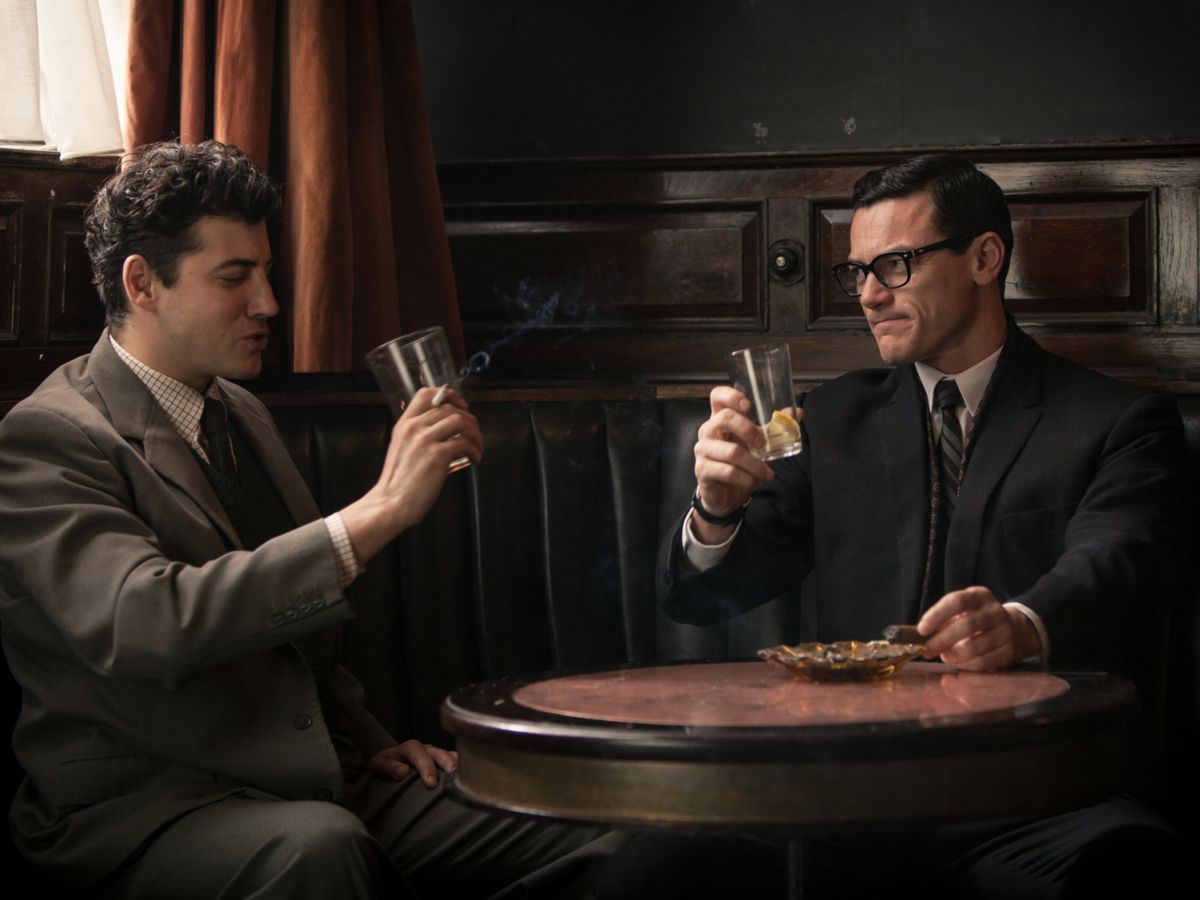 Based on an incredible true story, 'The Great Train Robbery' follows the story of Bruce Reynolds, a mastermind leading a team of criminals and a corrupt solicitor to set the biggest robbery in the country into motion. Created by Chris Chibnall, the BBC series starring Luke Evans, Jim Broadbent, Paul Anderson, Martin Compston, and Nicholas Murchie explores power struggles, paranoia, and even camaraderie that gives way to a remarkable heist. Viewers who loved seeing everyone go head-to-head to claim the gold in 'Florida Man' will surely love the premise of crime and chase in 'The Great Train Robbery.'
4. Outer Banks (2020-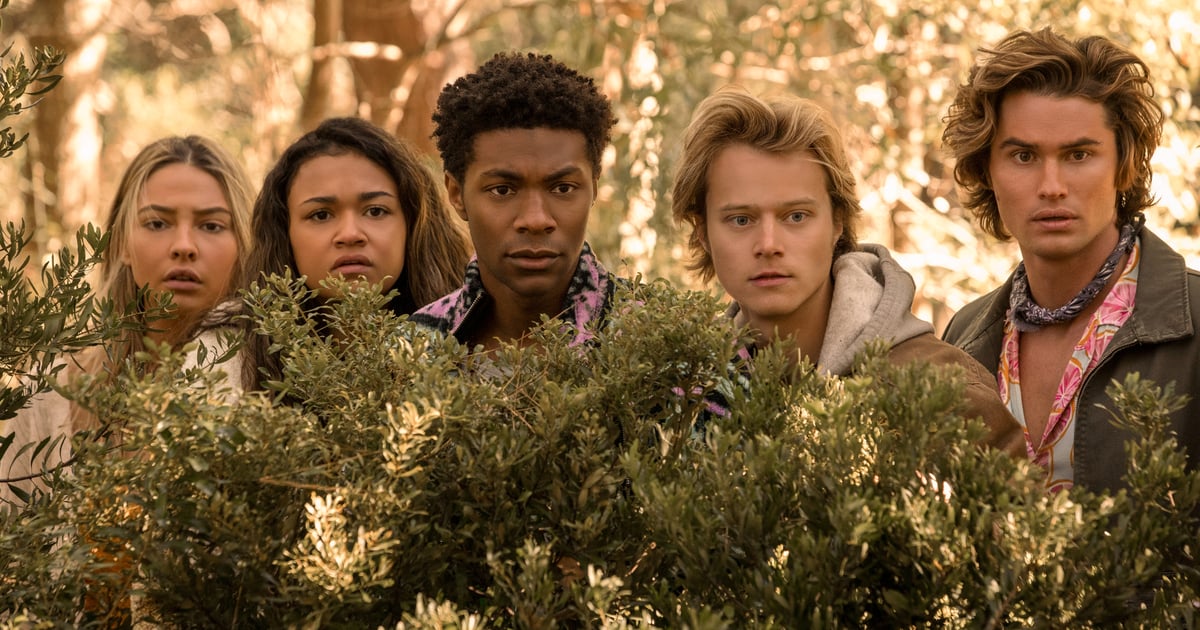 When socially classified sections become instrumental to one's identity, problems naturally surface. Divided into groups of wealthy seasonal residents and working-class locals, the series follows the latter embarking on a mission to find the missing father of their group's leader. However, when a treasure is discovered with ties to the leader's missing father, chaos follows.
From love, fighting, friendship, and money, this thriller starring Chase Stokes, Madelyn Cline, Madison Bailey, and others follows the inevitable results that arise from greed and desire. Created by Josh Pate, Jonas Pate and Shannon Burke, the Netflix series maps conflict, action and mystery, making this the perfect series to watch after 'Florida Man.'
3. Good Girls (2018-2021)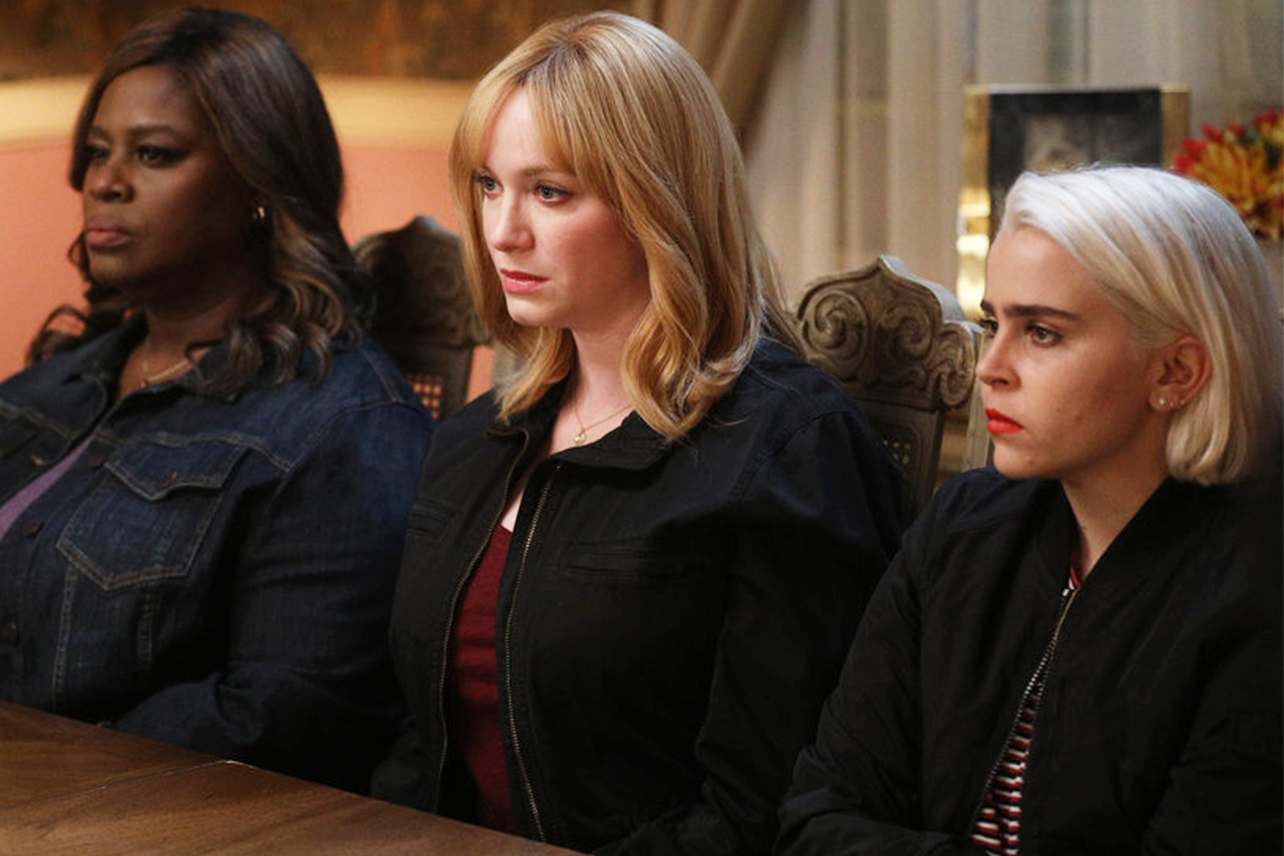 This hit comedy-drama series follows the lives of three friends who rob a grocery store and descend into decadent chaos. Following the lives of three friends who are overcome with the pressure of bills and poverty, the series starring Retta, Mae Whitman, and Christina Hendricks is the perfect recipe for taut tension and high stakes.
Created by Jenna Bans, this NBC series goes beyond the formulaic premise of guns and crime. Instead, the comedy envelops viewers in a marvelous premise that's hard to stop watching. For viewers who loved the comedic element in 'Florida Man', 'Good Girls' will be the perfect series to watch next.
2. Snatch (2017-2018)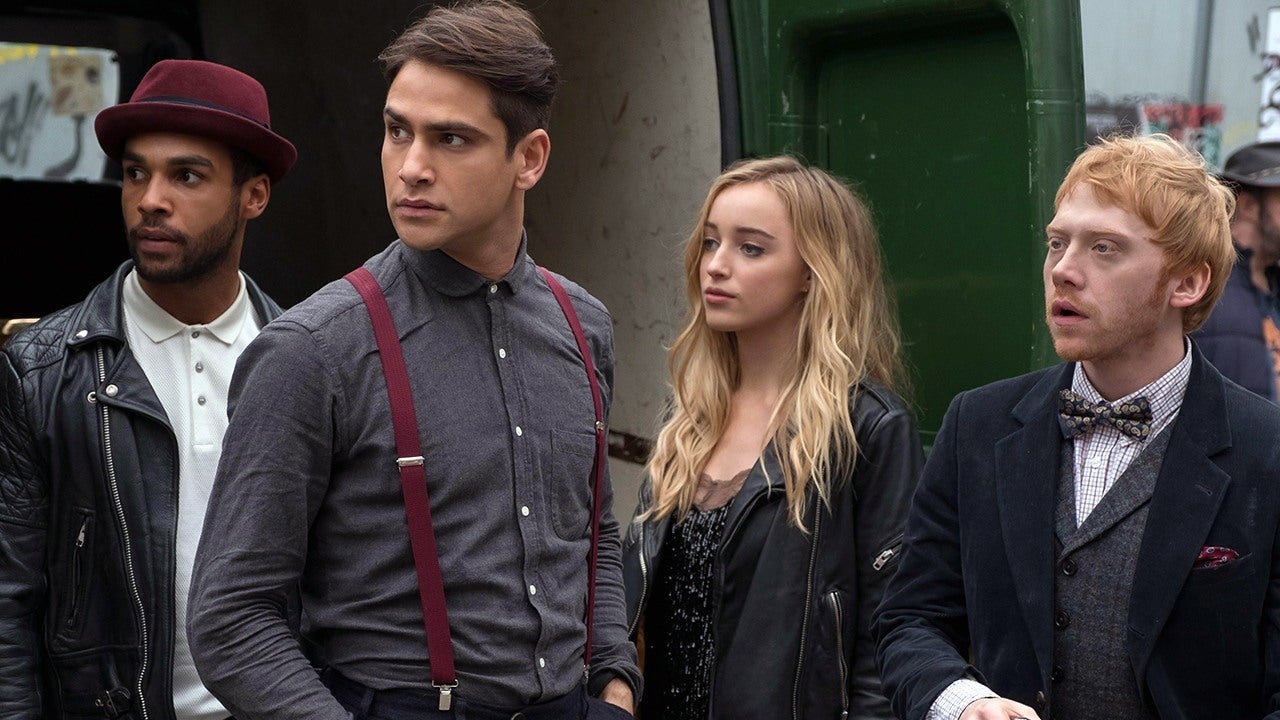 Created by Alex De Rakoff, 'Snatch' follows the story of a group of scammers who get a hold of a truck full of gold ingot and soon find themselves in the world of organized crime. Starring Luke Pasqualino, Rupert Grint, Lucien Laviscount, Phoebe Dynevor, Juliet Aubrey and Marc Warren, the series packs a punch with equal doses of adventure and the thrill of a heist.
The series offers a group of capers or rag-tag hustlers whose razor-sharp jump into a world of crime offers thrill and good entertainment. For fans of 'Florida Man' who loved the chase for gold, 'Snatch' will provide the same fun and momentous sequences that made 'Florida Man' a fun watch.
1. Lupin (2021-)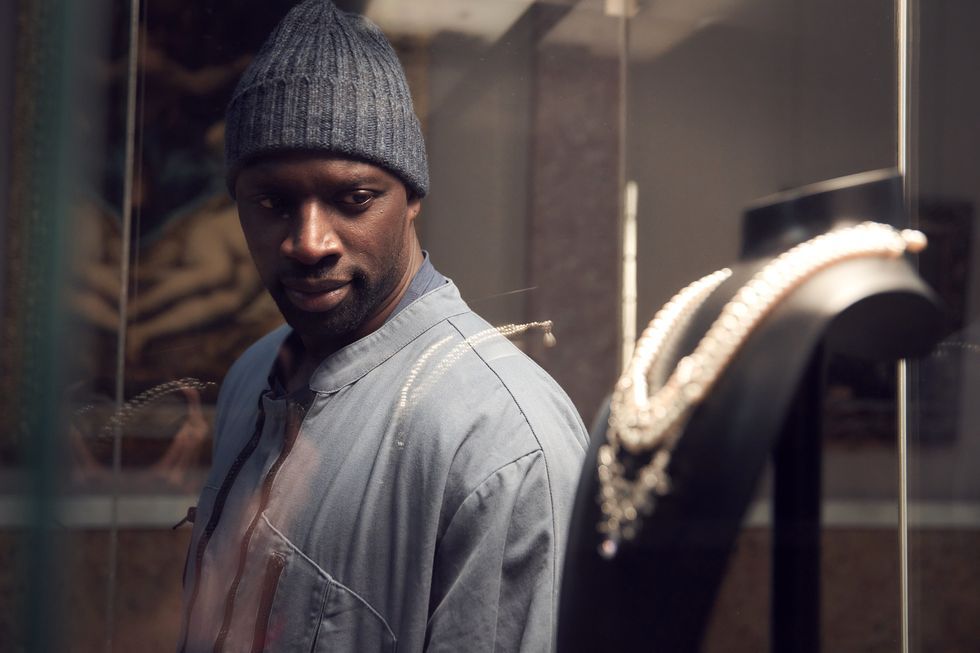 Created by George Kay and Francois Uzan, this French mystery thriller series follows the life of Assane Diop, a man on a quest to right the wrongs of his past and create a better future. Diop, an experienced thief and son of an immigrant, comes to France to seek a better life for his child.
Twenty-five years later, after his father killed himself after getting wrongfully accused of theft, Assane Diop, inspired by a fictional gentleman thief Lupin emanates the character to expose the crimes of those who wronged his father. Starring Omar Sy, Ludivine Sagnier and Clotilde Hesme, the series includes elements of subterfuge, thrill and mystery effortlessly, making this the perfect show to watch after 'Florida Man'.
Read More: Where is Netflix's Florida Man Filmed?