The vigilante trope is never getting old when it comes to the small screen, especially when it involves authorized cowboys with their mysterious grimness. 'Walker' is one such series that is a remake of the popular 1990's action crime drama series 'Walker, Texas Ranger.' While the original show stars the legendary Chuck Norris, the 2021 version, developed by Anna Fricke, features Jared Padalecki in the titular role. Cordell Walker is a Texas Ranger who has returned to his hometown, Austin, after being undercover for two years.
Walker realizes that while grieving over his deceased wife for the past two years, he has alienated himself from his family, especially his children — a considerate and creative young son and a rebellious teenage daughter. He must also make amends to his parents and younger brother, who filled his shoes in his absence. If you're looking for more shows with the same kind of nuanced approach toward the lives of people who watch over the security of their fellow citizens, we've curated a list for you. You can watch most of these shows similar to 'Walker' on Netflix, Hulu, or Amazon Prime.
8. Hawaii Five-O (2010-2020)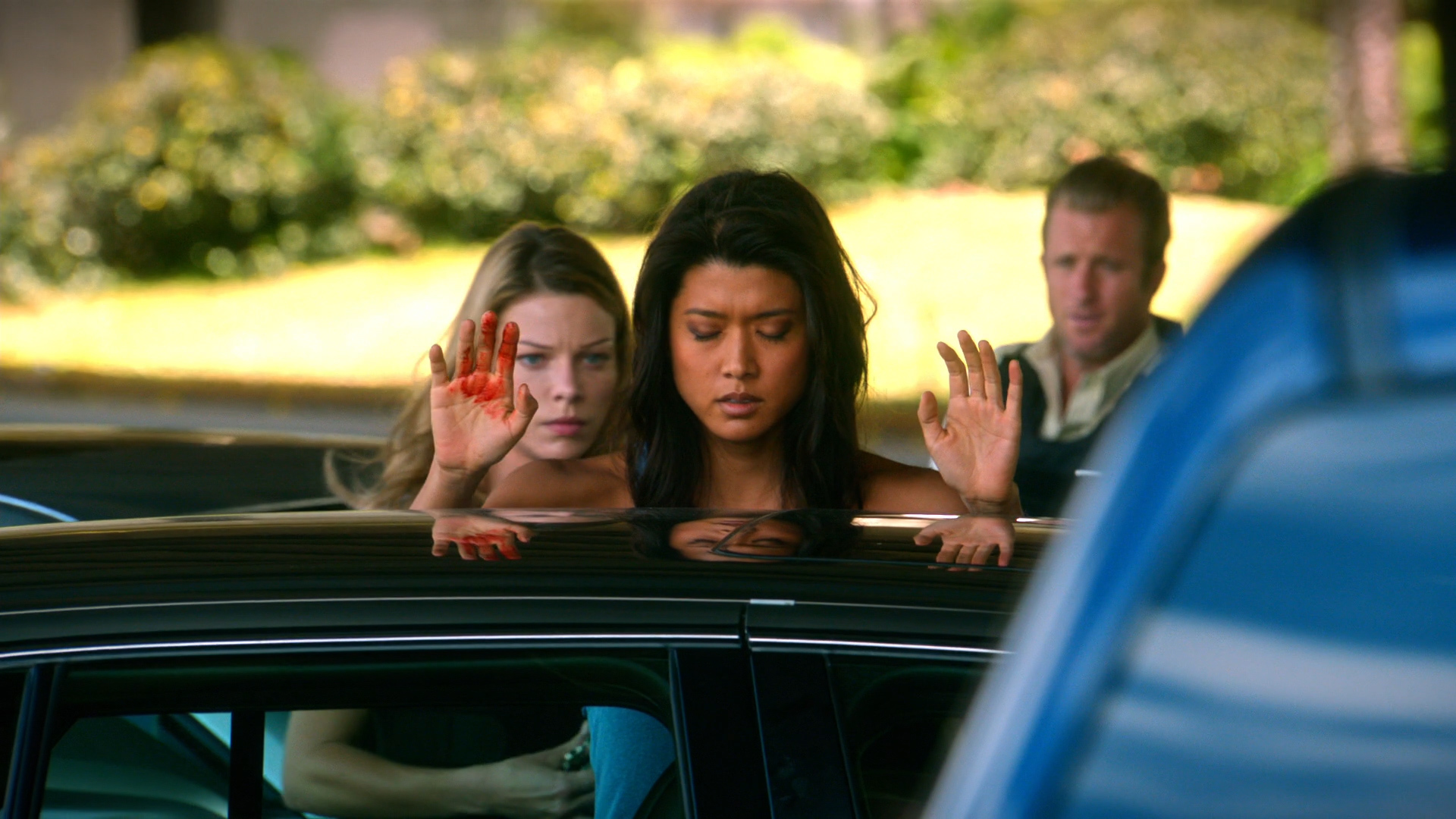 The decade-long reboot of the iconic 'Hawaii Five-O' is a light-hearted and sentimental CBS show that follows the lives of the titular task force headed by an ex-US Navy SEAL, Steve McGarrett, and his second-in-command, Danny Williams, as they solve cases related to murders, robberies, and terrorism. Their mission is obvious—to clear the Hawaiian Islands of crime. The remakes of both 'Walker' and 'Hawaii Five-O' entertain their fans with a modern version of their original counterparts while staying true to their themes of uniformed vigilantes.
7. The Equalizer (2021-)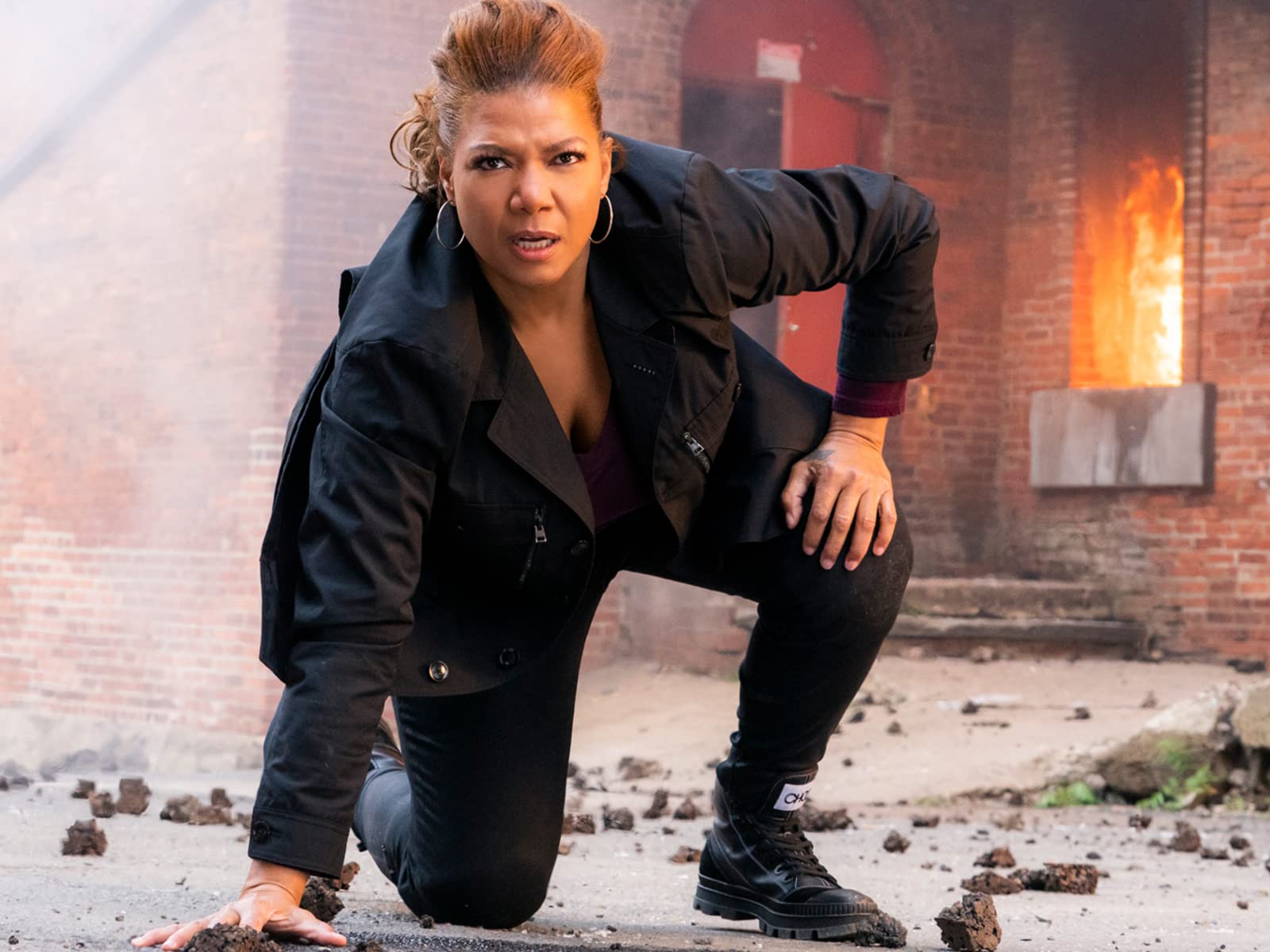 Starring Queen Latifah, 'The Equalizer' revolves around the double life of Robyn McCall, a single mother with a mysterious past. She uses her skills as a former CIA agent to save the oppressed people from the notorious criminals of New York City while redeeming herself from her dark past. However, she herself becomes the target of the CIA as she gets involved in matters she isn't supposed to.
Developed by Andrew W. Marlowe and Terri Edda Miller, the crime drama series is a second reboot of the eponymous 1980s series. Just like 'Walker,' this show features a protagonist who defends people from dangerous criminals while taking care of their own family.
6. Deputy (2020)
Created by Will Beall, 'Deputy' showcases Deputy Bill Hollister, a hands-on lawman with an aversion to in-office work. On the sudden death of the elected sheriff of Los Angeles County, he takes on the position of the acting sheriff and strives to make a mark with his unconventional methods of leading his team. He is the kind of person who likes to take quick action in contrast to what his job role traditionally demands. Following the western genre, the show shares the predicament of following one's moral code in spite of dire legal consequences, much like what Cordell Walker does in 'Walker.'
5. Longmire (2012-2017)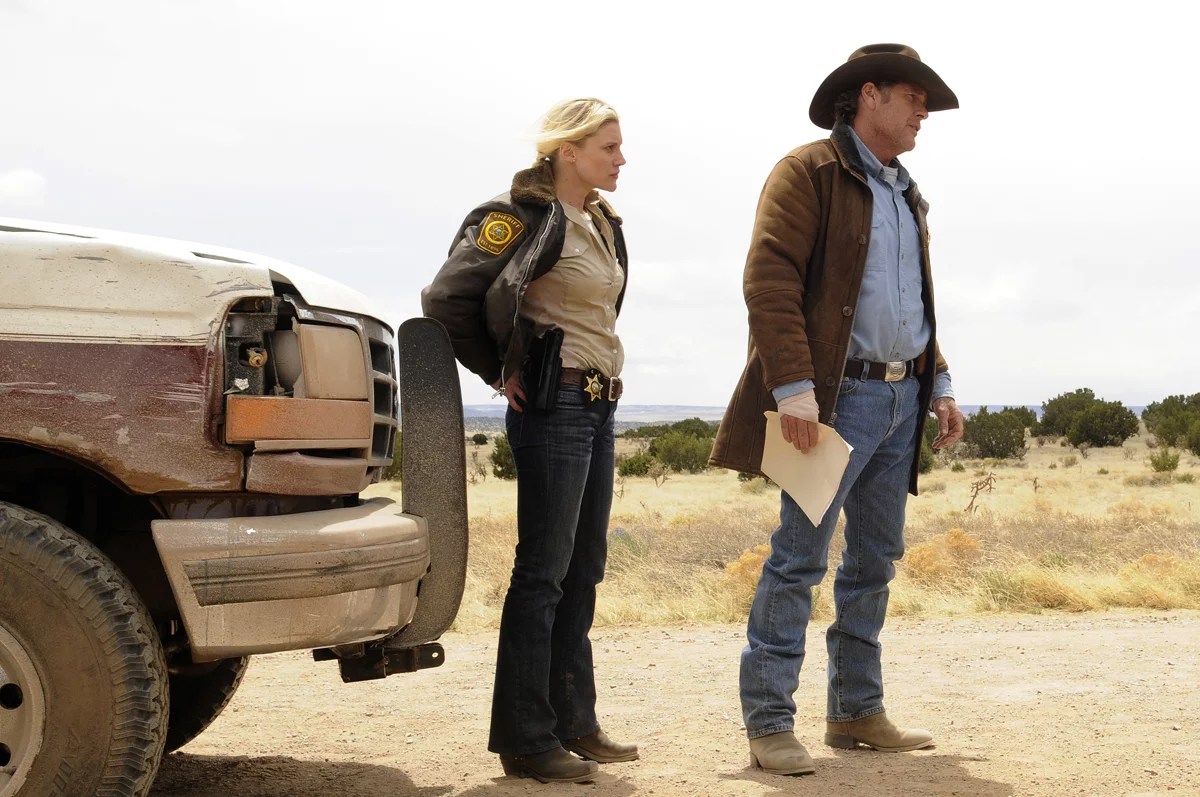 Developed by John Coveny and Hunt Baldwin, 'Longmire' is based on Craig Johnson's Walt 'Longmire Mysteries' novel series. The Wyoming-set show portrays the life of the conscientious Sheriff of Absaroka County of Wyoming as he struggles to get back on his feet after the recent death of his wife. Like Cordell in 'Walker,' Walt Longmire manages to do so with the support of his friends and family.
4. Arrow (2012-2020)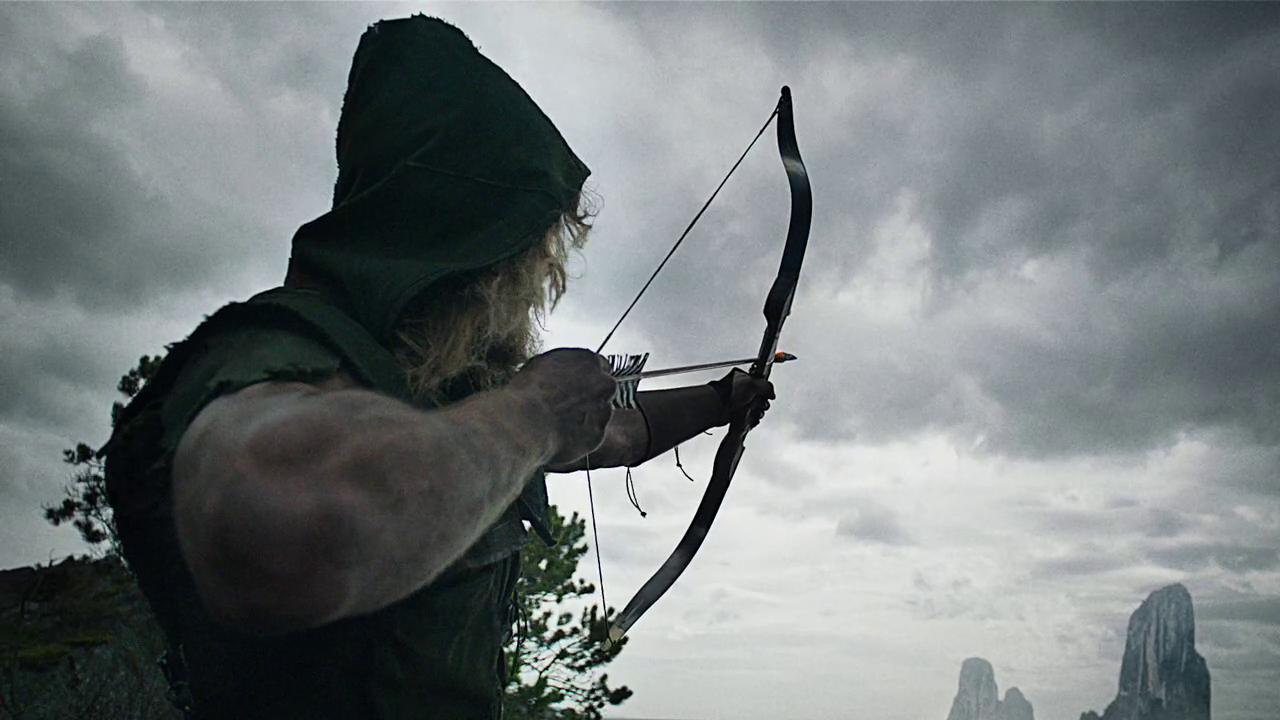 Oliver Queen, the cocky billionaire playboy, returns as a changed man after being stranded on an island for five years. He takes up the identity of Green Arrow and embarks on a mission to wipe his city clean of all criminals, drug dealers, and gangsters with the tip of his arrow. The show is developed by Greg Berlanti, Marc Guggenheim, and Andrew Kreisberg and is based on the eponymous DC Comics character. 'Arrow' is similar to 'Walker' as the hero returns to his hometown and contributes to its safety.
3. Bosch (2014-2021)

The titular Harry Bosch (Titus Welliver) is an LAPD detective with a penchant for not following orders and getting the job done anyway, getting on the wrong side of many of his seniors. Based on a book series by Michael Connelly, the show follows the formulaic plotline of the conflicted law personnel with a traumatic past. The central characters of both 'Walker' and 'Bosch' are parallelly similar in this way, in addition to their lack of regard for orders.
2. Perry Mason (2020-)

In 'Perry Mason,' Matthew Rhys gives a compelling performance showcasing the origin story of Perry Mason, who starts off as a private investigator in the thick of the Great Depression. A creation of Erle Stanley Gardner, the eponymous character struggles to heal from his recent divorce and experience during World War I. The portrayal of personal troubles and professional challenges are taken equally seriously in both 'Perry Mason' and 'Walker.'
1. Justified (2010-2015)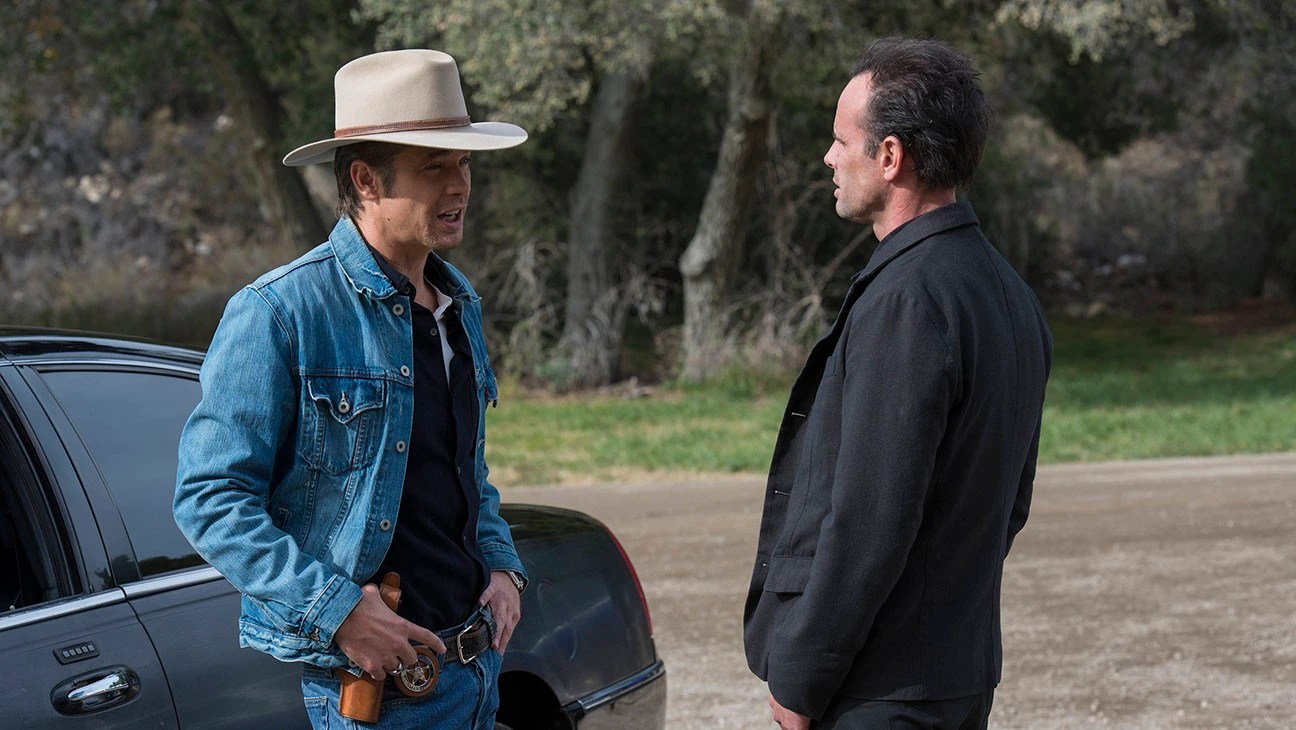 The Emmy award-winning neo-western series needs little introduction. 'Justified' follows the life of Deputy U.S. Marshal Raylan Givens and his unconventional but "justified" moral code that, more often than not, lands him in trouble with the worst of criminals. Developed by Graham Yost from Elmore Leonard's stories, particularly 'Fire in the Hole,' the action crime drama stars Timothy Olyphant as the 19th-century style lawman. The protagonist has his own brand of moral codes and must also deal with his traumatic past while fulfilling his professional duties, much like Cordell does in 'Walker.'
Read More: Where Is Walker Filmed?