Helmed by Bishal Dutta, 'It Lives Inside' is a horror film that follows the story of Samidha aka Sam, a free-spirited girl of East Indian origin, trying to fit in a new environment. The plot revolves around Sam, who, in an attempt to fit in at her school, abandons her heritage and family in order to be like everyone else. However, she must accept her origins in order to combat a fabled demonic spirit that attaches itself to her former closest friend.
The film weaves tradition, folklore, and mythological elements to infuse horror in its narrative quite masterfully. If you are looking for a good scare similar to the ones in this film, we've got you covered with several recommendations that will be great additions to your list. You can watch most of these movies like 'It Lives Inside' on Netflix, Hulu, or Amazon Prime.
8. It Follows (2014)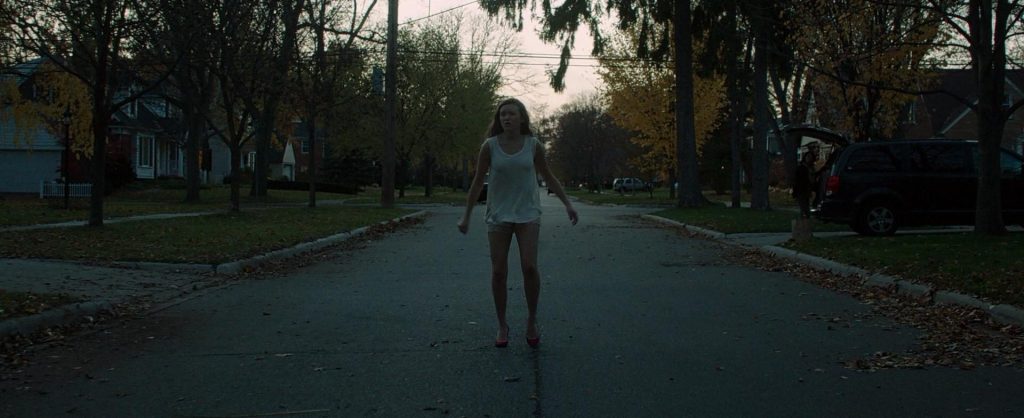 Set in Detroit, 'It Follows' is a unique horror film that centers upon a moody college student named Jaime "Jay" Height, whose world turns upside down after engaging in sexual activity with her boyfriend, Hugh, for the first time. Right after their sexual encounter, Hugh begins to act shady and tells her that she is now the holder of a curse. She learns that she now has a target on her back, and the hunter is not a human but an evil supernatural force that won't stop pursuing her until she passes the curse onto someone else through sexual contact.
After being exhausted by being chased by scary visions, hallucinations, and phantoms, Jay bands together with her friends to confront the force and try to beat it. Both films feature an initially distressed protagonist, who, as the story moves ahead, comes into their own to ward off the evil that has come upon them. Just like in 'It Lives Inside,' the protagonist of the David Robert Mitchell directorial has to deal with an unavoidable threat, which raises the stakes in both stories significantly.
7. Malignant (2021)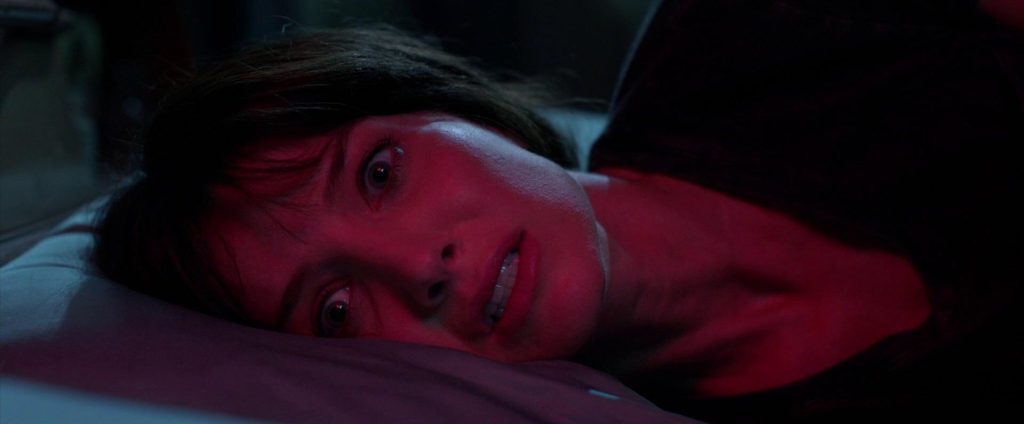 Helmed by 'The Conjuring' movie series director James Wan, 'Malignant' is another tale of gripping horror that revolves around a young woman and seemingly terrifying visions she has. The 2021 film follows Madison (Annabelle Wallis), a young woman who is terrified by visions of the murders of strangers. When she discovers that these visions are coming true in real life, she decides to find and save the victims.
The stories of both 'Malignant' and 'It Lives Inside' feature female protagonists who have to rely on themselves to fight off the evil that they are subjected to. Madison and Sam are quite similar to each other as we see them grappling with the terrifying situations in both films and going to extremes to try and find a way out of it.
6. The Curse of La Llorona (2019)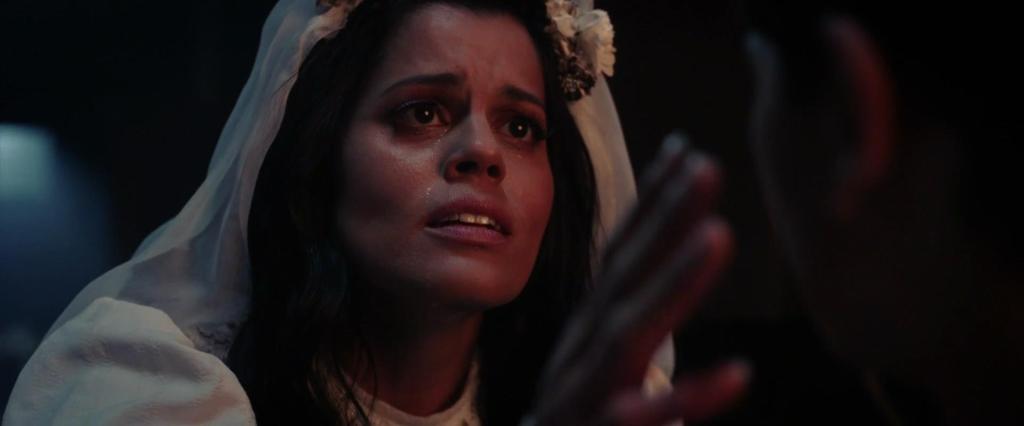 Based on the Latin American folklore of La Llorona, 'The Curse of La Llorona,' directed by Michael Chaves, is a horror film that centers around the spirit of the titular fabled ghost, who stalks the night — and the kids — in 1970s Los Angeles. Unknowingly, a social worker and her children are pulled into a terrifying ghostly realm after ignoring the ominous warning of a distressed mother. The only person who can save them from La Llorona's lethal vengeance is a priest who uses mysticism to ward against evil.
'The Curse of La Llorona' and 'It Lives Inside' are films that have mythological semblance as the former is a Latin American folklore about a malevolent spirit named La Llorona, and in the latter, the spirit showcased is part of the Hindu mythology. Both films make use of tradition and ancient beliefs that are part of the Latin and Indian cultures, respectively, to create an eerie atmospheric tale that will keep many up at night.
5. Antlers (2015)
'Antlers', a Scott Cooper directorial, revolves around two siblings, who come across a mysterious young boy, and what transpires after they know more about him. The 2015 film focuses on a middle-school teacher, Julia (Keri Russell), and her sheriff brother Paul (Jesse Plemons) become involved with a mysterious pupil Lucas (Jeremy T. Thomas), in a small Oregon town whose dark secrets lead to terrifying encounters with a mythical creature from their prehistoric past. The film is based on Nick Antosca's short story, 'The Quiet Boy.'
The use and influence of folklore in both, 'Antlers' and 'It Lives Inside' is evident as both films base their horror on entities that are part of certain mythologies. 'It Lives Inside' has largely drawn from Hindu mythology wherein it features a demonic entity that is said to be a flesh eater, which is similar to a certain extent to the cannibalistic spirit that is shown in 'Antlers', which is part of the Algonquin folklore of Eastern Canada.
4. Umma (2022)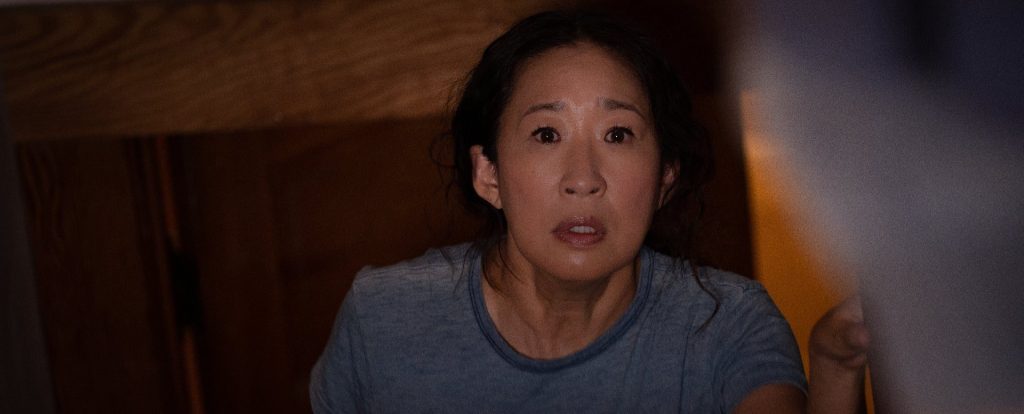 Directed by Iris K. Shim, 'Umma' (Korean word for mother) is a horror film that revolves around a mother and daughter, who have to deal with a sinister spirit. It follows Amanda (Sandra Oh), who moves to an American farm with her daughter in an effort to put her tragic past behind her. However, when she receives her mother's ashes, her past returns to haunt her.
Aside from having a female protagonist looking to start afresh, 'Umma,' just like 'It Lives Inside,' explores the themes of self-discovery and identity through the story of Amanda. In the 2022 film, Amanda moves to a new place in hopes of starting a new life, which is quite similar to Sam in 'It Lives Inside,' as we see her trying to fit in a new environment with new people and leave her old way of life behind.
3. Annabelle (2014)

A part of 'The Conjuring' movie series and a prequel to the 2013 movie, 'The Conjuring,' 'Annabelle' chronicles the story of a doll named Annabelle. With a vintage doll wearing a lovely white frock, John Form (Ward Horton) believes he has found the ideal present for his pregnant wife, Mia (Annabelle Wallis). The couple's happiness, though, is short-lived as the doll, which appears to be ordinary, is actually possessed by an evil spirit. Directed by John R. Leonetti, the film is inspired by the story of a doll named Annabelle, told by famed paranormal investigators Ed and Lorraine Warren.
Both films base their horror on a particular object, like the doll in 'Annabelle' and the jar in 'It Lives Inside,' respectively. Akin to 'It Lives Inside,' the horror in 'Annabelle' is unleashed as a result of some external interference when John and Mia bring the doll home, leading to some unnatural occurrences. Similarly, in 'It Lives Inside,' Sam breaks the jar containing the spirit and sets a chain of unfortunate events in motion.
2. Slender Man (2018)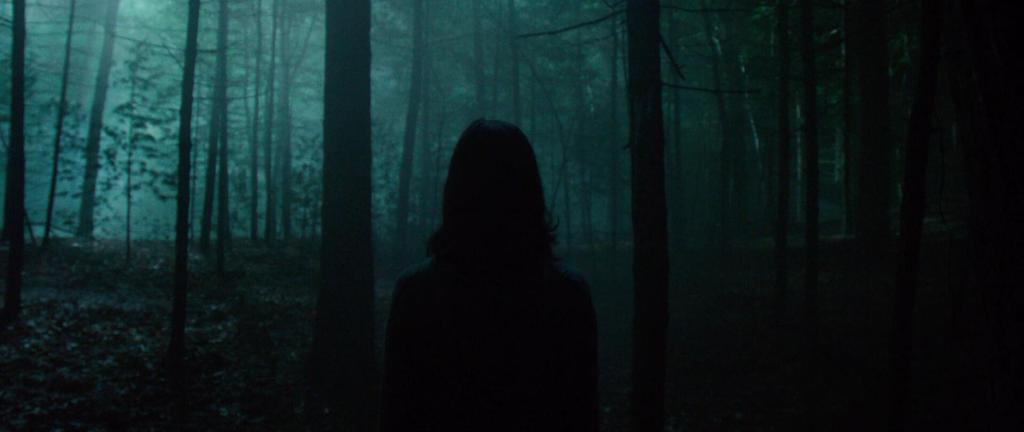 Director by Sylvain White, 'Slender Man' is a 2018 horror film that follows the lives of four friends and the drastic changes that occur in them when they try to venture into the supernatural realm. The film, which is based on the fictional character of the same name, revolves around small-town best friends Hallie, Chloe, Wren, and Katie go online to try and conjure up the Slender Man — a tall, thin, horrifying figure whose face has no discernible features. After two weeks, Katie inexplicably vanishes as the class is visiting a historic cemetery.
The girls are determined to find her and quickly begin to wonder if the Slender Man legend could be all too true. 'Slender Man' showcases a group of friends trying to battle a sinister spirit in order to rescue their friend from its clutches which is what is showcased in 'It Lives Inside' too, as we see Sam courageously face off against the demonic entity to save her former best friend. Though both are horror films, they contain themes of friendship and reconciliation, as the bond between the girls in 'Slender Man,' and Sam and Tamira in 'It Lives Inside,' is shown amidst all the horror unfolding.
1. Wish Upon (2017)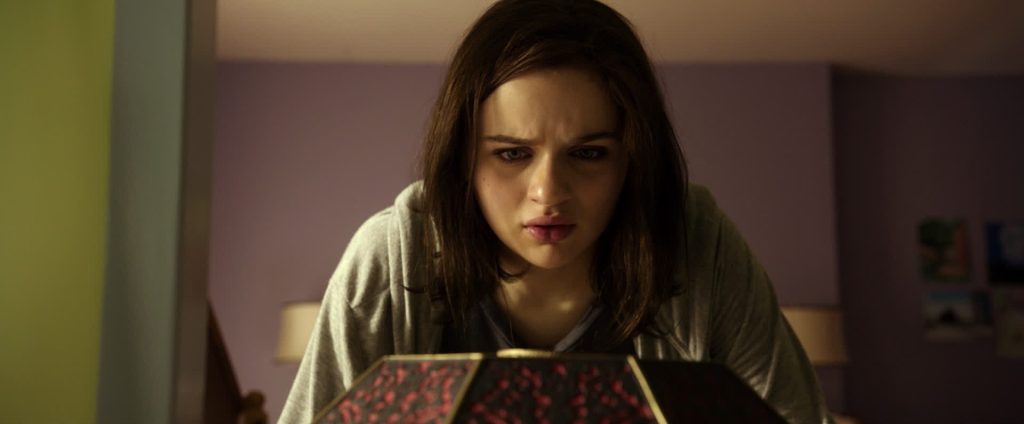 Directed by John R. Leonetti, 'Wish Upon' is a wicked and sinister tale of human greed and the horrors it can bring with it. The story follows Jonathan Shannon (Ryan Phillippe), who gifts his daughter Clare (Joey King), 17, an ancient music box that has the ability to grant its owner seven wishes. Clare initially views its dark abilities with skepticism, but as her life begins to significantly improve with each wish, she begins to believe in them. Everything appears to be wonderful until she realizes that every wish she makes, results in the brutal deaths of those who are close to her.
A young protagonist is at the heart of both films as Clare in 'Wish Upon' and Sam in 'It Lives Inside,' are still at an adolescent age but have to face something that is well beyond their capabilities. Just like how the jar contains the evil spirit and unleashes terror in Sam's life in 'It Lives Inside,' in 'Wish Upon', the music box that Clare owns is the source of ominous spirits, as after using it, the people in Clare's life start to suffer.
Read More: Best Horror Films on Amazon Prime