Netflix's 'Leo' is an animated comedy film centering on the titular lizard who struggles with aging and mortality. When Leo learns he has little time to live, he decides to seek freedom, only to bond with the children in his class. In the movie, Adam Sandler voices Leo, and the actor is known for frequently collaborating with his wife and children in his projects. With the names of Sandler's family members popping up in the film's credits, viewers must be curious to learn who Adam Sandler's wife and daughters voice in 'Leo.' SPOILERS AHEAD!
Adam Sandler's Wife and Children Voice Important Characters
'Leo' features Adam Sandler as the voice of the titular lizard who is a pet at an elementary school. In the film, Leo learns that he has very little to live and decides to make an impact. Leo decides to help the children in his class and provides insights into their problems, leading to pleasant and memorable interactions with supporting characters. These interactions become even more fun for viewers since Adam Sandler's family members lend their voices to some of these characters.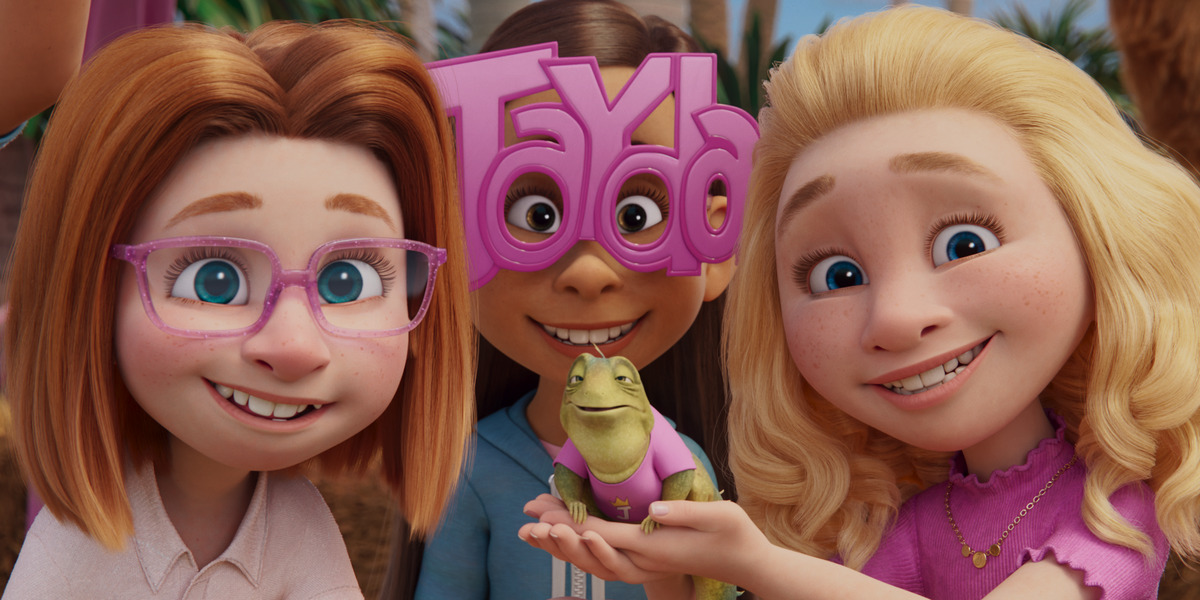 While Sandler's character is the film's heart, his family members also lend their voices to some supporting characters. Sandler is married to Jackie Titone Sandler, who started her career as a model. Over the years, Jackie has made several appearances in films and television shows before marrying Sandler in 2003. Jackie has collaborated with her husband on several projects, including 'Just Go with It' and 'You Don't Mess with the Zohan.' The couple have two daughters, Sadie Sandler, born in May 2006, and Sunny Sandler, born in November 2008. The sisters have also appeared alongside Sandler in several of his projects.
Sunny and Sadie appear in movies such as 'You Are So Not Invited to My Bat Mitzvah,' 'Hubie Halloween,' and 'Murder Mystery.' The family members reunite with Sandler for 'Leo.' In the film, Sadie Sandler voices Jayda, the most popular girl in Leo's class, who struggles with getting along with her peers. At the same time, Jackie Sandler lends her voice to Jayda's mother, while 'Seinfeld' star Jason Alexander voices Jayda's dad. Meanwhile, Sunny Sandler voices Summer, a talkative girl struggling to make friends.
Ultimately, 'Leo' features all the members of Adam Sandler's family. Moreover, Sadie and Sunny's characters interact with their father in the movie, leading to some heartwarming scenes. While Jackie and Sandler's characters do not directly interact with each other, it is still fun to see the Sandler family continuing their tradition of collaborating on projects.
Read More: Is Magic Land a Real Park in Florida?