With Dennis Dugan at the helm, 'Just Go With It' is aromantic comedy movie that follows a plastic surgeon named Danny Maccabee who pretends to be married so he can go out on dates with numerous women with no strings attached. However, when he comes across the girl of his dreams — Palmer — his web of lies, which had been quite effective until now, fails him as she manages to resist any involvement with him. But instead of telling Palmer the truth about his pretense, Danny convinces his assistant, Katherine, to pretend to be his soon-to-be ex-wife.
Rather than fixing things, the web of lies complicates things even further for Danny. Featuring hilarious performances from Adam Sandler, Jennifer Aniston, Nicole Kidman, Nick Swardson, Brooklyn Decker, Bailee Madison, and Griffin Gluck, the 2011 movie explores some true-to-life themes and elements, including deception, which makes the viewers wonder if the film has anything to do with reality or not. Well, let's find out, shall we?
Is Just Go With It a True Story?
No, 'Just Go With It' is not based on a true story. It is actually a remake of the 1969 movie 'Cactus Flower,' which was adapted from the 1965 eponymous Broadway play, which in itself was based upon the French play titled 'Fleur de Cactus' by Pierre Barillet and Jean-Pierre Gredy. Inspired by these works of art, Allan Loeb and Timothy Dowling combined their creative minds, impressive writing skills, and experience in the industry to come up with an entertaining yet seemingly realistic screenplay for the Adam Sandler starrer.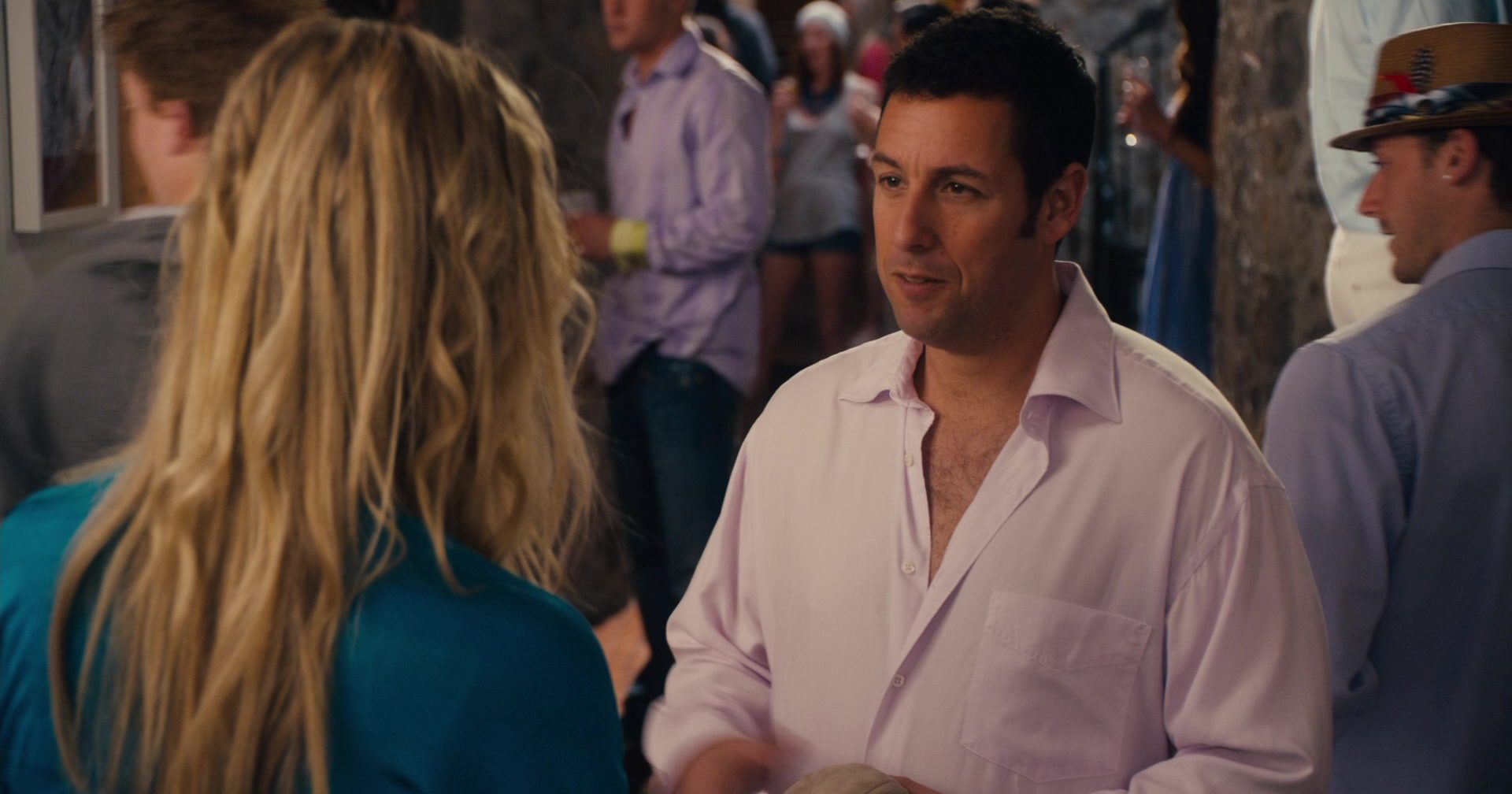 Danny in 'Just Go With It' indulges in swindling as he tries to win the heart of the girl of his dreams. Although portrayed in a lighter and harmless way in the movie, swindling in real life is something that's quite common and considered a criminal offense. Over the years, there have been many cases of individuals using fraudulent methods to get close to people for ulterior motives such as money and possessions. For instance, take the case of Simon Leviev. He used the dating app Tinder to swindle a number of different women and gain millions of dollars by manipulating and lying to them. The case is talked about in detail by the victims in Netflix's 'The Tinder Swindler.'
Besides that, another reason why you might find the themes and elements of 'Just Go With It' quite familiar is that there have been movies and TV shows that involve a pretend girlfriend/boyfriend scheme. One of the aptest examples has to be that of the 2009 Anne Fletcher directorial 'The Proposal.' Starring Sandra Bullock, Ryan Reynolds, Malin Åkerman, Craig T. Nelson, Mary Steenburgen, and Betty White, the romantic comedy movie centers upon a Canadian executive and book editor named Margaret Tate, who claims that she is engaged with her assistant, Andrew Paxton, just to not get deported back to her native Canada after her visa renewal application is denied.
Even though Andrew agrees to play along with the charade, he has a few of his own conditions, such as flying to Alaska to meet with his family, making him an editor after their marriage, and also publishing the book he has been recommending to her. The so-called to-be-married couple is kept under close watch by a suspicious immigration officer, which makes it important for Margaret and Andrew to stick to their plan despite a number of mishaps that occur along the way.
Thus, it is clear that Margaret and Andrew's scheme to pretend that they are engaged in 'The Proposal' is quite similar to Danny's scheme to pretend that he is married and getting a divorce soon in 'Just Go With It.' All in all, if we take all the above-mentioned points into consideration, we can come to the conclusion that even though it consists of several realistic and familiar subject matters, 'Just Go With It' is not rooted in reality.
Read More: Where Was Just Go with It Filmed?