With Netflix's 'Deep Fake Love' (or 'Falso Amor') revolving around five couples as they place their relationship to the test for a chance to win €100,000, we get a reality series unlike any other. After all, it utilizes the actual AI technology of "deep fake" to modify footage of their experiences, making it nearly impossible for their respective partners to comprehend what's real and what's not. So now that we know amongst these participating pairs were actually Alejandro Calvo and Ramón Pit, let's just find out more about them as well as their current possible standing, shall we?
Alejandro and Ramon's Deep Fake Love Journey
From the moment Alejandro first stepped foot into this baffling game of manipulation, he made it clear that jealousy was a massive factor in his bond with Ramon despite their five years together. They'd admittedly been tied at the hip for most of this period, which when combined with their intense fear of losing one another, had also dulled their spark in a way they could've never imagined. Therefore, the duo's motive to join this series was actually to understand their real needs, find the missing thrill, and prove that forever love does exist for everyone, no matter their sexuality.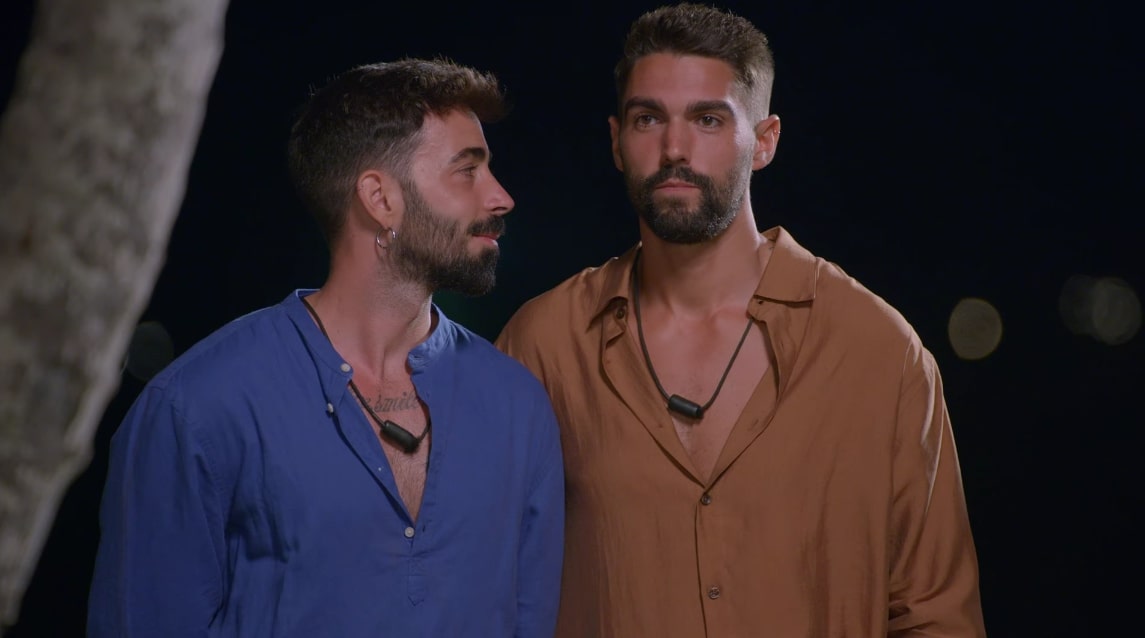 However, both Alejandro and Ramon were tempted by the singletons in their respective villa the second they were separated for the experiment, only for them to then gradually pursue the same. While the former built a connection with hairdresser Jesus, the latter got to know Dylan on a deeper level — and they wildly, a little bit irresponsibly partied alongside their groups at the same time. There was body licking, groping, as well as much more, just to later be spurred by the deep fake technology showing them a mix of actual and concocted explicit footage of their partner's doings.
The truth is Alejandro spoke to a photo of Ramon every night before bed, whereas the latter openly thought of him a lot too, yet their behavior with the singles they'd chosen overshadowed most of it. That's because they both eventually admitted they weren't feeling their boyfriend as much, with the latter going as far as to say he was truly considering leaving the game alone as he couldn't find trust. Though things only came to a head when the former actually ended up kissing Jesus on his bed, making him feel so terrible he decided he was giving everything up if it meant being with Ramon.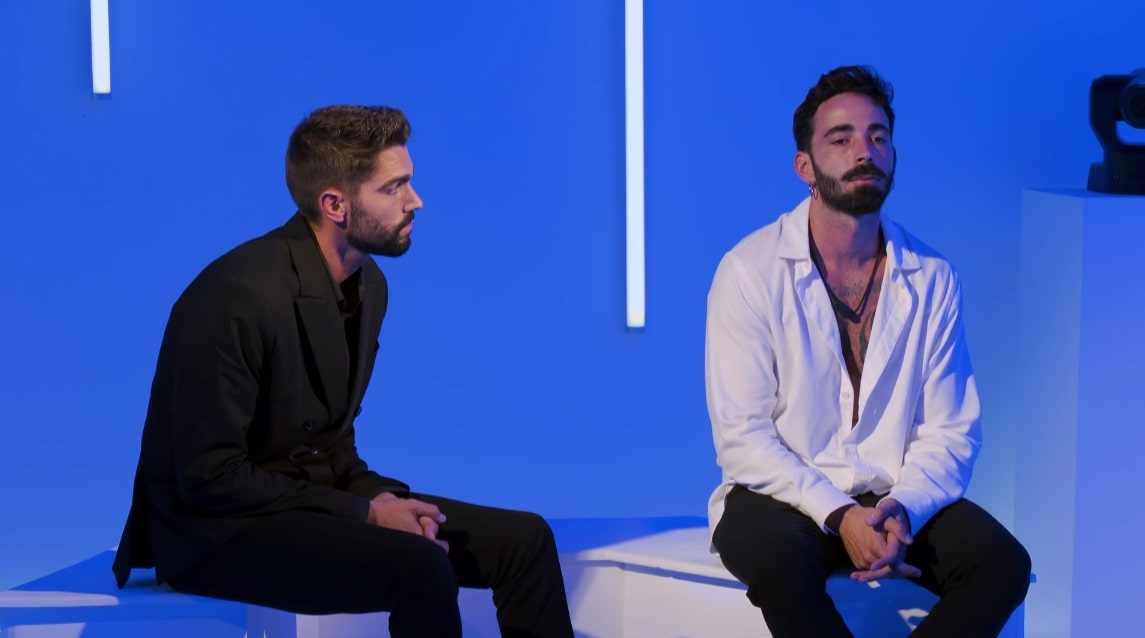 In other words, Alejandro stepped away from the competition altogether and invited Ramon to the White Room to lay all their cards on the table in the hopes of soon moving on stronger than ever. That's when they got to see precisely what the other had been up to during their time apart as they learned which clips were fake, leaving the latter utterly heartbroken as well as disappointed. He was actually close to walking away for good but couldn't because of how his long-term partner apologized while promising to do better; plus, he knew Alejandro's heart was in the right place.
Are Alejandro and Ramon Still Together?
Even though Ramon was admittedly filled with more doubts and trust issues than ever before due to Alejandro's deep kiss with Jesus, he ultimately conceded their love was genuinely real. "It pisses me off because I ultimately still see how silly he is," he said upon making his final decision while his partner sobbed in sorrow as well as relief. "He knows me. He knows I'm a very thoughtful person. I know the heart of what I said is there. I know it's real, but there are many things to resolve for this real love to be healthy." And Alejandro concluded things with, "I love him more than myself."
Thus, we're happy to report that from what we can tell, Alejandro and Ramon are still happily involved — they haven't publicly confirmed or denied this as of writing, but there are clues on their social media. For starters, although they don't follow one another on any online platform at the moment, they haven't removed or even limited the comments on any of their cozy, loved-up posts from before, as seen above. Then there's the fact both the digital creators are seemingly based in Málaga and have recently traveled to similar places, making it seem likely they're just keeping their romance on the down low for now.
Read More: Are Aida and Manuel From Deep Fake Love Still Together?