Since its premiere in 2015, each season of History's 'Alone' brings in new and exciting turn of events for survival fans that they simply cannot miss out on. However, the twist presented in the fourth season, which aired in 2017, certainly was unexpected, as all the participants were actually part of a pair. The quest to not only survive but also somehow find your respective partner was not easy, but the contestants gave it their all to hopefully win the competition. If you are curious about where your favorites from this particular iteration of the reality show are these days, worry not because we have your back!
Where Are The Bairds Now?
Let's start off with Jim and Ted Baird, the brothers who ended up winning the competition by staying in the challenge for 75 days. As of writing, the former is still an adventurer who travels across the wilderness of Canada, often documenting his journeys on his YouTube channel, which has over 132K subscribers. More often than not, he is joined by his wife, Tori Baird, and two sons, Wesley and Hudson Baird. A freelance filmmaker, Jim is a talented videographer, photographer, and writer who was recently seen in National Geographic's 'Home in the Wild,' along with his family.
Meanwhile, Ted is also an online content creator whose survival adventures can be seen on his YouTube channel (over 138K subscribers). Since October 2017, he has been working as a Video Producer. The reality TV star is often in the company of his wife, Heather Baird, and dog, Bella, both of whom he adores very much. Interstingly, Jim also has a dog named North, and the Baird brothers are still based in and around Toronto, Ontario.
Where Are The Brockdorffs Now?
Father and son, Pete and Sam Brockdorff, captured the viewers' hearts with determination and an easy dynamic. Hence their decision to quit, especially in order to not worsen Pete's health (who, at the time, had a case of gastroesophageal reflux disease (GERD)), received mixed reactions, though no one could deny that they had performed exceptionally well. Pete was seen in the show at the age of 61, having retired from his job as a Shipping Driver.
At the same time, his son had been working as a Layout Foreman for an environmental restoration organization. Both of them are primarily based in Poolesville, Maryland, though they do not seem to be active on the internet. We are hopeful that they are doing well in their lives and that their strong connection has survived the test of time.
Where Are The Whipples Now?
The husband and wife duo of Brooke and Dave Whipple seems to be thriving in their lives. In particular, the former ended up coming back to be a part of the fifth season of 'Alone,' though she tapped out after 28 days as she was feeling lonely. Presently, she is a thriving content creator who creates videos about survival skills and homesteading. Her YouTube channel, Girl in the Woods, has over 524K subscribers as she travels worldwide, particularly in her home state of Alaska.
Joining Brooke in her journey is her husband Dave, who was also a part of the reality show with her and has a YouTube channel called Bushradical with over 980K subscribers. Together, the two are known for traveling and building properties after buying land and then selling it all before moving to their next location. The couple are proud to be parents of their recently turned 20-year-old daughter named Belle. They are also huge animal lovers with two dogs, Maysie and Mosse, and a cat named Edna.
Where Are The Wilkeses Now?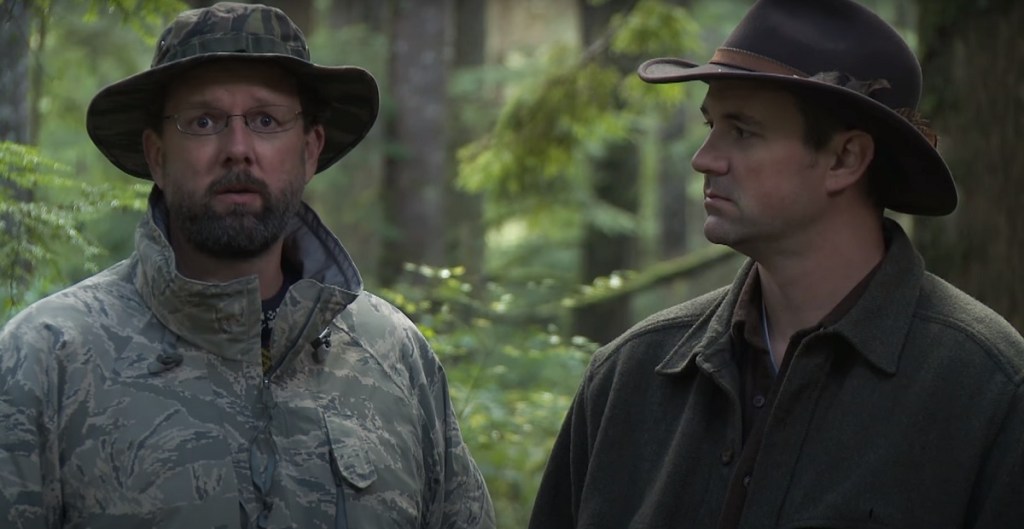 Up next, we have Andrew "Brody" and Chris Wilkes. The former is not very active on social media and presently works as a Machinist for ExxonMobil. Additionally, he is part of the Business Development team of Southland Steel Fabricators and lives in Kentwood, Louisiana. As for Chris, he continues to work as a Psychotherapist and has a practice presently located at Sycamore Tree Counseling Services, 207 3rd Avenue, Hattiesburg, Mississippi.
He also has a YouTube channel called Black Creek Bush Life which currently has around 2.5K subscribers though the last video was posted around eight years ago. We are hopeful that both brothers are doing as well in their personal lives as they are doing in their chosen career paths.
Where Are The Bosdells Now?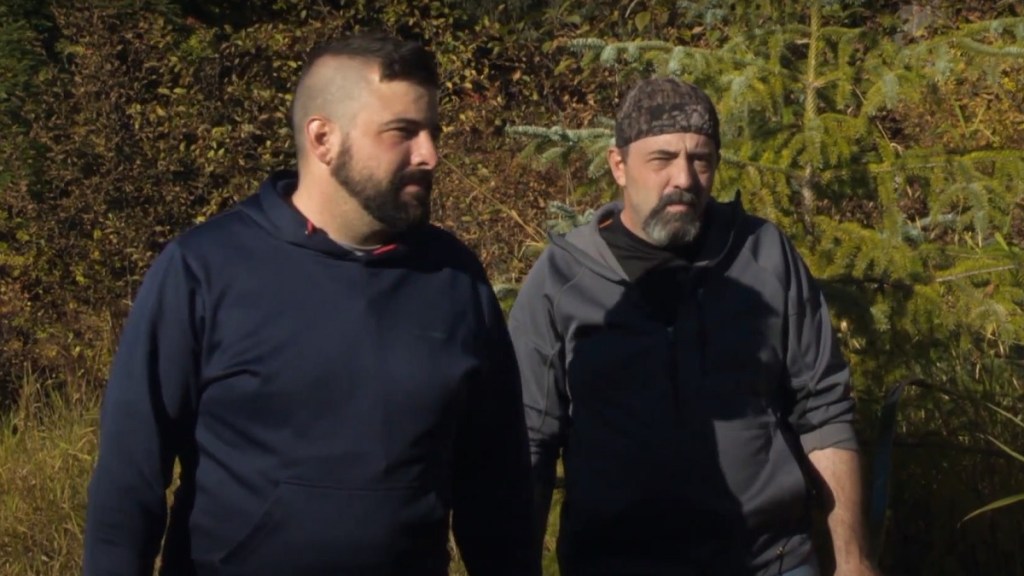 Bosdell brothers Shannon and Jesse Bosdell may have had a small run in the show, but that has not stopped fans from wanting more about them. We would first like to talk about Shannon, a Fisherman from Wrangell, Alaska, who is happily married to their wife, Victoria Bosdell. For over two decades, he has been a part of the long-term care industry and now owns Harbor House Senior Living to help the local elderly population with their needs and requirements. He and his wife live in the same facility along with their two sons, Hawkeye and Oceanus. As for Jesse, the Retired Green Beret went on to take part in the fifth season of the History show but had to be medically evacuated at sixth position.
Where Are The Ribars Now?
Let's now talk about Alex and Logan Ribar, who came into the show determined to show off their skills. The former is a Construction Foreman from Montville, Maine, who once served as a part of the Marine Corps and was taking lessons to be a Registered Maine Guide around the same time as the production of season 4 of 'Alone.' Additionally, he has a YouTube channel called Liberty Rogue Outdoors with around 1.5K subscribers though the last video posted on the platform posted is dated October 4, 2020.
Alex's son, Logan, was just 19-year-old when he entered the show alongside his father. At the time, he worked as an Equipment Operator. With deep love and respect for nature, Logan enjoys partaking in traveling, adventuring, and wandering, though he does prefer to keep the details of his life private.
Where Are The Richardsons Now?
Despite their short time on the History show, we are excited to talk about Brad and Joshua "Josh" Richardson. The brothers are based in Fox Lake, Illinois, and are pretty close with each other. Both of them are blacksmiths by profession and seemingly have a company of their own called Richardson Forge that specializes in hand-crafted knives and tools. Brad especially likes to share his creations on social media, though he is also known for making bushcraft and survival videos. While his YouTube channel has more than 37K subscribers, he has not posted a video on the platform since November 2020.
Additionally, Brad serves as a Merchant for Compass Rose Outpost and also works with Ambush Candle Company, lending them his creation skills. As for his passion for sharing his work on the internet, the reality TV star has a separate Instagram page called Kinship Vintage dedicated to vintage smoking accessories, while his art can be viewed on a separate art page. Brad also enjoys the company of his dog Churchill very much, who can often be seen in Brad's content. On the other hand, Joash seems to prefer a more private life.
Read More: Alone Season 3: Where Are They Now?