Undeterred by the confines of cultural differences and distance, TLC's '90 Days Fiancé: Before the 90 Days' follows the journey of couples who seek to find love despite dissimilarities. Even when continents separate these individuals, they undertake an arduous journey to find forevermore with a foreign national. The show chronicles the lives of the individuals as they try to find common ground and expel uncertainty from their path.
As couples decide to tie the knot, they find themselves racing preparations to get married within the allotted 90 days of the K-1 visa. The reality television show has garnered a wide audience since its inception in 2017. Fans have become curious to know more about Amanda Wilhelm and Razvan Ciocoi after their appearance in season 6. So, if you're also wondering where they are these days, then look no further because we've got all the answers right here!
Amanda and Razvan's 90 Days Fiancé: Before 90 Days Journey
Having recovered from the heartbreak of losing her late husband Jason to cancer, Amanda hoped to test the waters and find love once again. With only one significant relationship in her life, the 31-year-old mother-of-two wasn't proficient when it came to the dating scene. Unexpectedly, Amanda found a connection with Razvan online. After dating online for four months, the Indiana native decided to fly down to Romania to give their relationship a chance. However, things between the duo didn't unravel the way they had initially expected. Shortly after she arrived in Romania, the absence of her children became more prominent.
Their meeting became more complex when Amanda failed to give Razvan her full attention and when her son, Jr., unexpectedly spoke to Razvan and said, "My Dada died." Later, things became more complicated when the 26-year-old asked Amanda to appear in his new music video. After the latter disagreed, he confessed that he would also be kissing a woman during the filming process.
Besides getting irked by her beau's line of profession, Amanda also shared reservations when it came to sharing a prospective future. Not only did she not see herself living in Romania and moving her children, but she also felt uncomfortable being intimate with Razvan. Having shared a close bond with her late husband, it was inconceivable for Amanda to be physical with anyone but her heavenly partner.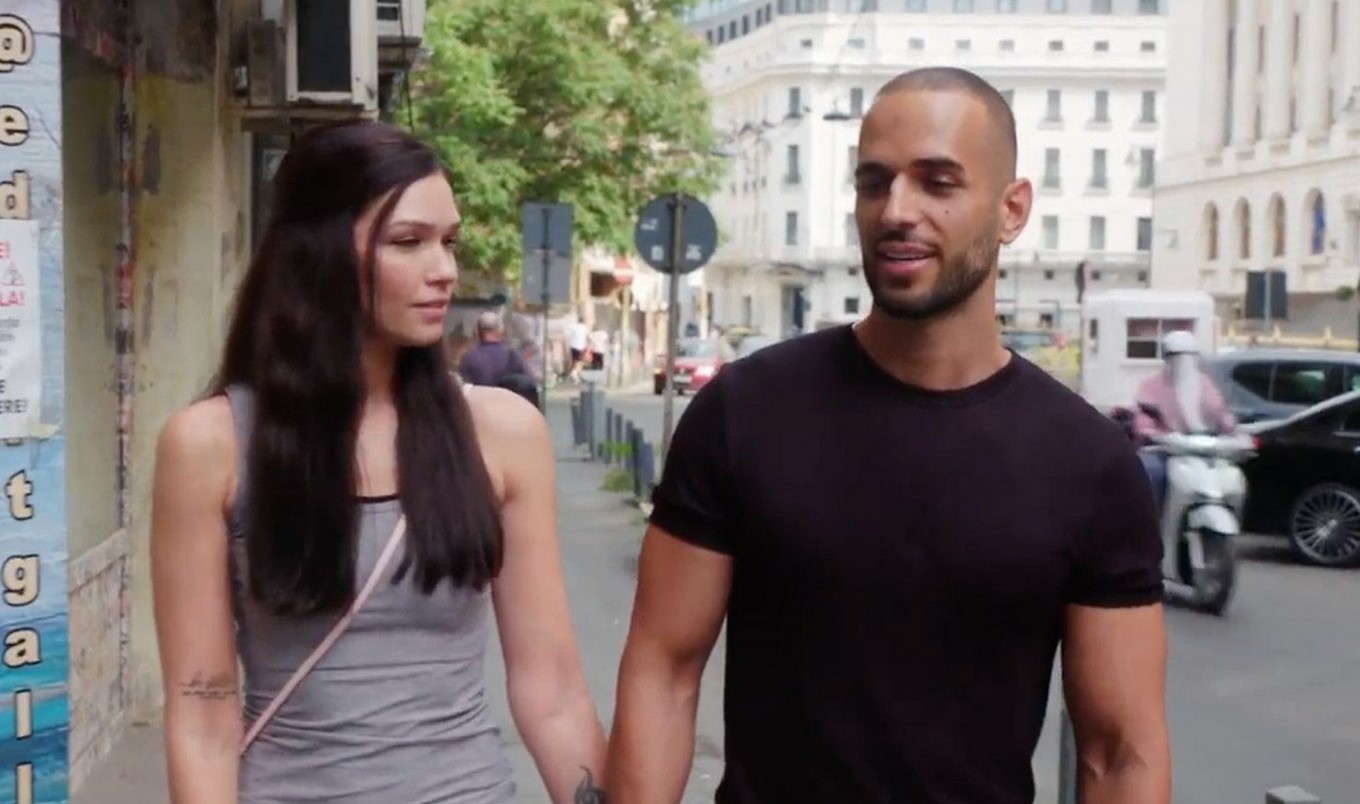 After the duo managed to take things to the next level, things became more difficult. When Razvan shared his plans to visit Amanda in the United States, she felt more withdrawn. Initially, Amanda had hoped that Razvan would present her with a ring and ask her hand in marriage. However, later, she felt that he had been dishonest in not revealing his future plans to come to the United States. The 'Tell-All' episode revealed that Amanda and Razvan had decided to part ways.
Are Amanda and Razvan Still Together?
Despite a whirlwind romance that swept Amanda and Razvan off their feet, the duo was incapable of making things work once the cameras stopped rolling. After their appearance on the show, Amanda and Razvan were finally able to take a step back and objectively analyze the shortcomings in their relationship. Even before they reunited for the 'Tell-All' episode of the series, the couple decided to call it quits. As revealed on the show by Amanda's sister, Amber, the Indiana native was reportedly speaking to another man while she was in a relationship with Razvan.
While Amanda explained that she spoke to this person to discuss the relationship problems that she had with Razvan, nothing more has been confirmed. Besides this, a few sources have also speculated that Amanda was allegedly speaking to TikTok creator Cody Alvers. However, these speculations remain unconfirmed by the television personality and, thereby, baseless. Nevertheless, Amanda and Razvan have taken their time apart to grow personally and professionally. Since parting ways, the couple has been focusing on climbing the ladder of success.
Razvan is focusing on his career as a health coach and trainer. Besides this, the model, actor, and dancer even plans on relocating to the States and exponentiate his career as an entertainer. On the other hand, Amanda has diverted her time and efforts to focus on the upbringing of her children. The mother-of-two has also amassed a significant following on Instagram and regularly shares snippets of her life with fans. The fitness enthusiast is also a TikTok creator and is focusing on herself and her family. So, even though romance is not on the cards for Razvan and Amanda, it is apparent that the duo will continue to achieve several milestones individually!
Read More: Meisha and Nicola: The 90 Days Fiancé Couple Are Reportedly Still Together