Unable to leave the shackles of addiction, 'Intervention' chronicles the journey of several individuals as they map the road to recovery. The A&E reality television show traces the journey of people who face emotional and mental turmoil and seek respite from alcohol and substance abuse. As family members, friends, and loved ones gather around to intervene on their road to nowhere, several intense situations seem to follow. Released in 2021, the 22nd season of the reality series features Amanda Lewis, whose addiction leads her on an unlikely path. Fans have been curious to find out more about the reality star since her appearance on the show. So, if you're wondering the same, then look no further because we've got all the answers right here!
Amanda's Intervention Journey
The recurrent patterns of loss and hurt led Amanda to seek recluse in alcohol and substances. She first started drinking and smoking as young as 12 years old as a means to fit in with members of her school's clique. Morever, growing up with an alcoholic single parent made things quite difficult. At one point in her childhood, Amanda and her brother were allegedly assaulted by their step-cousin.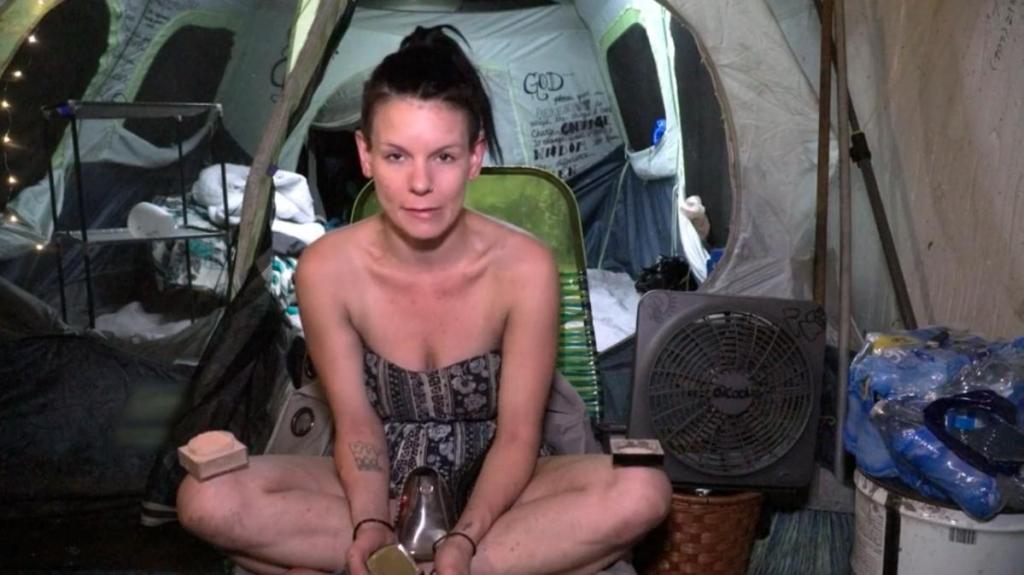 While the weight of these emotional and traumatic issues led to several difficulties, it wasn't until Amanda lost the custody of her son that she completely gave in to her addiction. The devastating loss of being an absent figure from her son's life led her to relocate to Las Vegas and chase another beginning. It wasn't long before she was entranced by the city's party culture and other elements. From using methamphetamine casually to finding herself in the throes of addiction, Amanda eventually began living in tunnels underneath the Las Vegas strip. The unique living conditions helped Amanda take her mind off the heavy emotional and psychological damage that had cast a shadow over her.
Not only this, she managed to gain a community with others who lived similarly. However, despite having a boyfriend, Mario, and friends to share her emotional troubles with, her condition still warranted a call for help. Ultimately, an intervention followed for the television personality facilitated by the people of Holy Smokes. However, her road to recovery wasn't easy. During the shooting, Amanda had managed to disappear as a means to escape from getting help. However, things were restored when she was found and decided to receive proper treatment. Naturally, fans have wondered more about her current whereabouts.
Where is Amanda Now?
Fortunately, Amanda was able to see the light at the end of the tunnel. Since her time on the show, the television personality hasn't just gotten sober but has also found a way to recalibrate her life wholly. Besides finding stability as a professional and fixing her relationships with her mother and son, Amanda has also begun working with non-profits to help the homeless living in the tunnels beneath the Vegas Strip.
She is currently allied with Holy Smoke Vegas, where comedians and entertainers do performances and raise awareness to enhance the living conditions of the homeless. Not just this, Amanda has also expressed her gratuity for the people she met during her time in those tunnels. Despite the psychological damage of seeing her boyfriend locked up and having a property manager run away with her money, the people living beneath the Vegas Strip offered her warmth and stability.
Besides crediting them for saving her life from flash floods and keeping her alive, Amanda has stayed sober for over a year. Besides progressing in her professional trajectory, she has recently made an appearance on the 'F#CK THE STIGMA' podcast, where she discusses the painful experiences that culminated in her addiction. So, even though the television personality has had to map a path full of obstacles, it is apparent that several great things await her in the future!