'America's Got Talent' has long served as a beacon of hope for extraordinary talents, providing a stage where individuals can showcase their gifts and etch their names into entertainment history. From the mesmerizing saxophone melodies of Avery Dixon to the captivating pole dance routines of Kristy Sellars, season 17 saw gifted individuals who brought their unique talent to the table. AGT is known for its boundless potential to catapult emerging stars into the limelight. So, did the finalists' stories live up to their expectations? Join us as we take into the post-AGT journey of these contestants and learn what they have been up to.
Where is Avery Dixon Now?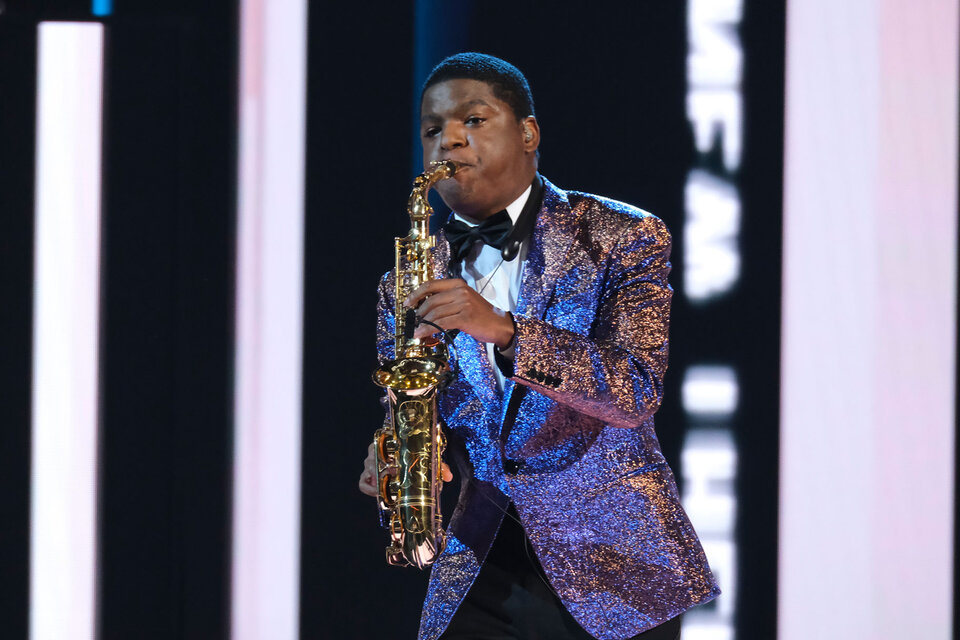 Avery Dixon, a saxophonist hailing from Atlanta, Georgia, burst onto the AGT stage as the first Golden Buzzer of the season, leaving the judges and the audience awestruck with his upbeat performance. With newfound confidence, he headed straight to the finals and was even compared to none other than Carrie Underwood. His journey on AGT continued as he made it to the finals of 'America's Got Talent: All-Stars'. Avery also had the opportunity to showcase his skills in Spain with jazz icon Dave Koz. Other than the Sea Cruise tour, the young artist has booked many gigs and is open to more offers. However, there has been an abrupt withdrawal of the saxophonist from the public view, leaving his fans and the entertainment industry puzzled. His latest appearance was in a video for Sweetwater, where he showed off his Top 5 sax riffs.
Where is Celia Muñoz Now?
Celia Muñoz, a Spanish-born ventriloquist, performed a singing ventriloguist act that made a lasting impression on 'AGT', but due to an unexpected setback, she was eliminated from the competition. However, her journey took a surprising turn when she was chosen to return to the competition via the 'AGT' save, which finally led to the finals. In 2023, Celia ventured to 'Spain's Got Talent: All-Stars,' but she wasn't able to advance to the final. Currently, she can be seen performing in the variety show 'America's Got Talent presents Superstars Live' in Las Vegas, marking her continued presence in the entertainment world. Recently, she also performed at the Magic Awards Ceremony at The Magic Castle.
Where is Chapel Hart Now?
Chapel Hart is a trip group consisting of sisters Danica and Devynn Hart and their cousin Trea Swindle who made waves on 'AGT' with their original song "You Can Have Him Jolene," which was a modern take on Dolly Parton's classic "Jolene". During their 'AGT' journey, they caught the attention of several country music legends like Dolly Parton, Darius Rucker, and Loretta Lynn. Their journey continued as they appeared on prestigious stages like the Ryman Auditorium and the Grand Ole Opry and even accompanied Darius Rucker on his song "Ol' Church Hymn."
The trio's journey had a moment of uncertainty when Danica Hart had to undergo vocal cord surgery in late 2022. Once she recovered, they released their album 'Glory Days,' featuring 11 songs they wrote. One of the songs on the album titled "Welcome to Fist City" was to fulfill the request of the late Loretta Lynn, who had seen them on the show. The trio also performed in the UK at a festival in Leicestershire.
Where is Drake Milligan Now?
Drake Milligan is a country singer who melted the hearts of the 'AGT' audience with his original song "Sounds Like Something I'd do," which reached No. 1 on the iTunes Country chart and earned him the respect of Simon Cowell himself. His talent as a singer and songwriter resonated with fans, extending his journey beyond the show. He burst onto the national music stage, entering the Billboard Emerging Artists chart at #5. His debut album, 'Dallas/Fort Worth' released via Stoney Creek Records, showcased the blend of classic country and early rock 'n' roll. In the UK, the album remained in the Top 20 of the Official Country Artists Album Chart for 11 consecutive weeks.
Drake has been invited on shows like 'The Kelly Clarkson Show,' and made appearances at the CMA Music Festival, Stagecoach, and the Grand Ole Opry. He was also nominated for Breakthrough Male Video of the Year at the CMT Music Award. On April 16, he and his band members faced a harrowing car accident in Georgetown, Texas, while en route to a festival. They were hospitalized but were released shortly afterward. As of now, he is on his cross-country tour, captivating audiences with his hit songs.
Where is Kristy Sellars Now?
Kristy Sellars is a pole-dancing sensation who took the 'AGT' stage by storm. As the only pole dancer competing in the season, her performances often earned her standing ovations from the judges. As a runner-up on the show, her incredible talent and success helped her create something extraordinary for Vegas, potentially bringing her act to a broader audience in the United States. Currently, she is residing in Black Hill, Victoria, Australia, with her husband. She is also the owner of PhysiPole Studios, where she teaches pole dancing to over 2000 students across 17 locations.
In 2023, Kristy performed a mesmerizing pole dance at the NFL tailgate party at the Super Bowl. She has also launched a pole training app called 'Pole Dancing and Mindset Trainer,' through which she offers training programs and performance planning. She also owns the company, The Enviro Co, which offers sustainable products for pole dancing. It is clear that she is dedicated to her craft and her passion and wants to share it with a broader audience.
Where is Mayyas Now?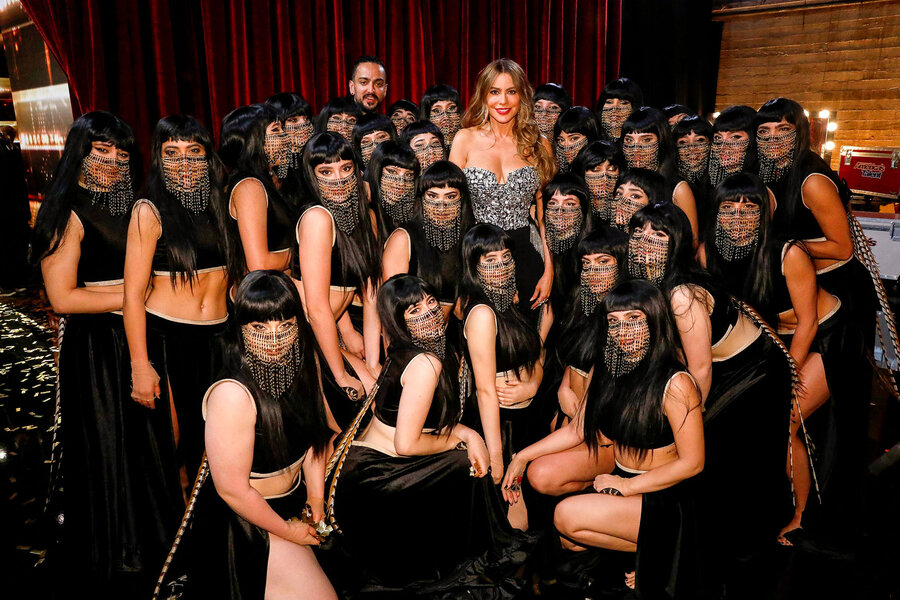 The Lebanese female dance troupe Mayyas, burst into the spotlight with their mesmerizing performances on 'America's Got Talent'. Their show-stopping audition left judge Sofia Vergara so impressed that she pressed the Golden Buzzer. Their innovative choreography, coupled with their exceptional talent, led them to the finals and win the prize of $1 million. Following their win, they took their talents to the global stage, performing at the Relm Festival in Dubai. One of the more notable performances of the group was at the US Embassy in Beirut, which further solidified their presence on the international stage.
In January 2023, they had the opportunity to perform alongside none other than Beyoncé at her concert in Dubai. The Mayyas have also ventured into the world of film with a short film in November 2022 that was created in collaboration with Tiffany and Marie Claire. The group has also traveled to Riyadh, Saudi Arabia, for a performance at the Riyadh Season's Boulevard World. Their journey reached new heights when they delivered their highest-ever stage performance at 250 meters above sea level at The Next Level at The View at The Palm in Dubai.
Where is Metaphysic Now?
Metaphysic, an artificial intelligence group, used groundbreaking technology to create deep fake replicas of famous people and left a lasting impression on 'AGT'. During the audition, they brought former AGT contestant Daniel Emmet and turned him into judge Simon Cowell through their AI wizardry. However, they didn't stop at 'AGT' and ventured into the deep fake industry, leveraging their expertise to create hyperrealistic and highly entertaining altered imagery.
In January 2023, they partnered with the Creative Artists Agency (CAA), an entertainment and sports agency, where they will be developing generative AI tools for global talent. At a TED conference, Tom Graham, the CEO of Metaphysic, astounded the audience by creating a perfect copy of TED host Chris Anderson with a matching voice. As they continue to fuse AI and entertainment, Metaphysic is poised to shape the future of the industry.
Where is Mike E. Winfield Now?
Mike E. Winfield is a Baltimore comedian who burst onto the 'AGT' stage with his witty nature and relatable humor. His live performances were so remarkable that judge Howie Mandel extended him an invitation to open for him at an upcoming comedy show. Mike's journey in the world of entertainment extends beyond 'AGT,' with notable appearances on 'The Late Show with David Letterman' and a recurring role on 'The Office'. In recognition of his comedic prowess, he was nominated for an Emmy for Outstanding Guest Performer in Digital Daytime Drama.
Mike has become a regular on the comedy circuit and performed in cities like Phoenix, San Jose, Cleveland, Houston, and New Brunswick. His 'Happiness Tour' commenced in late November 2022 and concluded in May 2023. The 16-location tour generated significant popularity, reflecting Mike's success in the comedy scene. He also participated in the All-Stars edition of 'AGT'. He has also created two comedy specials, one on YouTube and another on Amazon Prime.
Where is Nicolas RIBS Now?
Nicolas RIBS is a magician from France who dazzled everyone with his unique brand of digital music. In his debut performance, he performed an act where he transformed 2D objects into 3D wonders through the use of the screen. For his next performances, he seamlessly blended animation, shadows, projection, sleight of hand, and music to tell a mesmerizing story.
Beyond 'AGT,' Nicolas continued to showcase his magical talents on international talent shows. He auditioned for season 9 of the Italian competition series 'Tu Si Que Vales' and reached the Semi-Finals. In 2023, he competed in season 13 of 'Romanii Au Talent,' and auditioned for 'Spain's Got Talent: All-Stars,' but couldn't reach the finals.
Where is Sara James Now?
Sara James is a rising star from Poland who won over both judges and audiences with her rendition of Billie Eilish's "Lovely," which earned her a Golden Buzzer from Simon Cowell. Throughout her 'AGT' journey, Cowell championed the teen singer, which opened doors for her after the show ended. She was selected to be the voice of Ariel in the Polish dub version of Disney's live-action remake of 'The Little Mermaid,' giving her a chance to showcase her vocal prowess.
In February 2023, she appeared as a special guest in the show 'Tu bije serce Europy! Wybieramy hit na Eurowizję' and performed her song "Somebody". In July 2023, Sara performed at the 2023 Miss Supranational pageant, adding another remarkable accomplishment to her career. She also competed in 'America's Got Talent: All-Stars,' with a rendition of "As It Was" by Harry Styles, which left audiences awestruck. She has released a series of captivating songs, including "My Wave," "Brighter Day," and "Hula Hoop," and continued to take on new music projects. With her talent, aspirations, and dedication, she is well on her way to becoming a prominent figure in the music industry.
Where is Yu Hojin Now?
Yu Hojin is a master illusionist from South Korea who left the 'AGT' audience spellbound with his talents. His journey from the show began with a feather illusion that initially earned a "no" from Simon Cowell, but for his live show performance, he delivered an even more mesmerizing act that left Cowell so impressed that he publicly apologized for doubting his abilities.
Outside of 'AGT,' he has curated a collection of practical tricks in his exclusive 'Magic On The Go' that can be performed anytime and anywhere. He has also been involved in several endorsements and collaborations, including the '2023 Hyundai Davinci Motel' project. He is also one of the five influencers who represent the Bulgari Purrell Allegra Collection in Korea. Through his abilities, Yu Hojin continues to inspire the audience and prove that the world of magic is limitless.
Read More: America's Got Talent Season 15: Where Are They Now?