'And Just Like That…' serves as a revival and a sequel to the HBO television series 'Sex and the City.' Set about 11 years after the events of the 2010 film 'Sex and the City 2,' the plot follows Carrie Bradshaw (Sarah Jessica Parker), Miranda Hobbes (Cynthia Nixon), and Charlotte York Goldenblatt (Kristin Davis) in their 50s, maneuvering the tricky waters of New York City of today. In season 2 episode 8, Carrie and Aidan are completely in love. Although Carrie's friends are happy for her, they wonder if she is moving too fast. Meanwhile, both Miranda and Charlotte start at their respective new jobs. Here is everything you might want to know about the ending of 'And Just Like That…' season 2 episode 8. SPOILERS AHEAD.
And Just Like That… Season 2 Episode 8 Recap
The episode begins with Carrie and Aidan in a hotel room, both as happy as they probably have ever been. It turns out that they have found a way around Aidan's disinclination about going into Carrie's apartment. They now meet at hotels, and although it has become a pricey expenditure, they enjoy those moments together.
Carrie's friends, especially those who know Aidan, question whether she is moving a bit too fast, prompting Carrie to admit that this time it feels different than ever before, including the times she had been with Aidan in the past. Their relationship is different, and she has had an unprecedented number of orgasms. But the happiness also makes Carrie wonder whether she made a mistake by being with Mr. Big. She poses the question to Miranda, who doesn't really have an answer for her.
Meanwhile, Miranda begins her Human Rights Watch internship and is quickly given preference over younger interns because of her impressive resume, which includes decades of practicing law in the corporate sector. As Miranda fears, the situation irks the other interns, and they start criticizing her behind her back. Miranda's discomfort only grows as the episode progresses, and she eventually speaks to her boss, who assures her that she is given the additional tasks because of her experience.
Elsewhere, Charlotte is also slated to start her work at the art gallery. She makes the big announcement to her children, and much to her surprise, they have no problems with it. Lisa accompanies her as she goes to buy a new dress. She zeroes in on one, but when she puts it on, she discovers it's accentuating her midriff too much. And there is also a belt that keeps riding up. When the younger salesperson there suggests dresses that are more "generously cut," Charlotte becomes agitated and declares that she will buy the dress she is wearing.
After she heads back to the dressing room, Lisa comforts the bewildered salesperson by saying that she will understand what happened when she gets older. Even though her husband assures her that she looks lovely, Charlotte feels self-conscious and decides to wear shapewear under the dress. But she feels uncomfortable on her way to the office and eventually decides to embrace who she is by taking the shapewear off.
Carrie visits Che and convinces them to let her and Aidan use their apartment as an Airbnb. As they are having trouble with other guests, Che agrees. Carrie and Aidan now have a place where they can meet whenever the latter visits and don't need to go broke because of the exorbitant hotel fares. Carrie and Aidan discover how empty Che's apartment is and start filling it up with various things — from kitchen utensils to clothes hangers.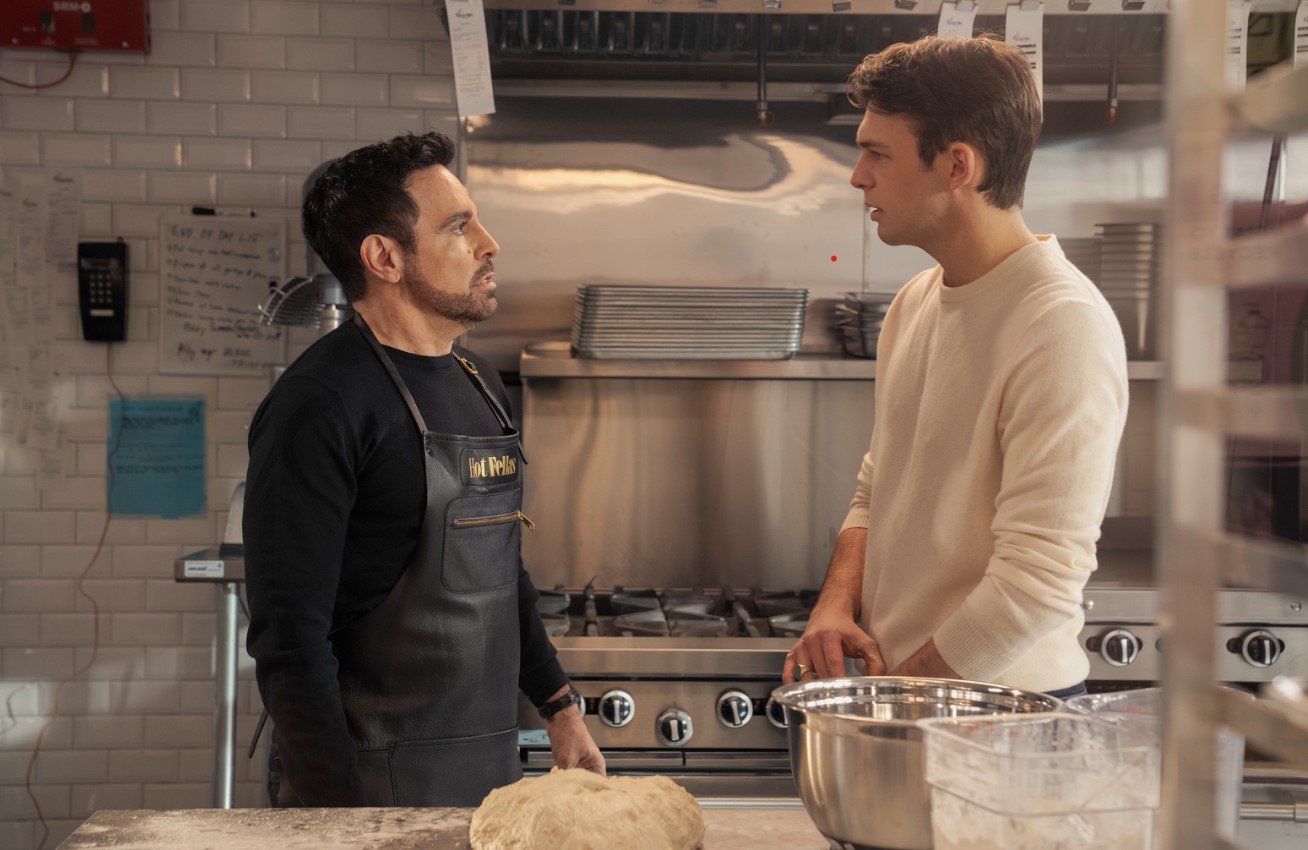 One of these days, Che rushes back home after one of their neighbors grows suspicious of Carrie and Aidan's poor attempts to hide their identities. They notice how much the other two are in love with each other and ask the inevitable question: What Happened the first time that they broke up? This prompts Carrie to truthfully answer that she made a mistake, and Aidan embraces her. That's all it takes, really, to forgive someone. Aidan has held on to that anger and pain for a long time; he is finally ready to let them go.
One of the prevalent criticisms of 'And Just Like That…' is that it turns the supporting women characters into props. And this episode does that to a degree. Lisa appears just to help Charlotte pick up her dress. Seema's involvement in the narrative is exclusively through Carrie. In contrast, Anthony has a completely separate plot involving his attractive new Italian employee, who turns out to be gay.
And Just Like That… Season 2 Episode 8 Ending: Why Does Seema Ask for Space from Carrie?
Of all the new girls added to the narrative, Carrie has grown closest to Seema. The two women found each other after Mr. Big's death. They both have been in relationships after that, but none of them has been as serious as the one Carrie now has with Aidan. Carrie might have doubts about her past choices, but Seema is right when she states that the other woman had two great romances in her life.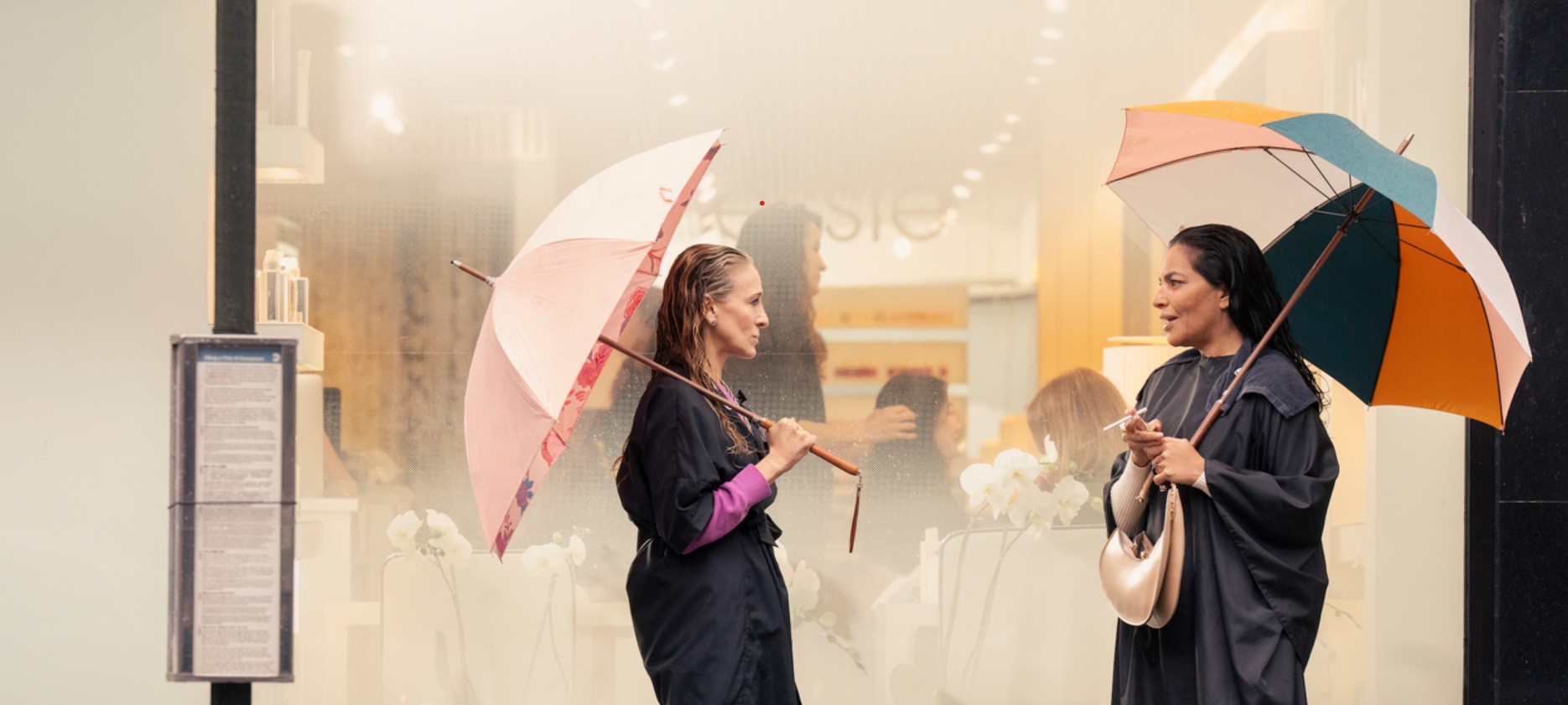 At the same time, Aidan's presence in Carrie's life reminds Seema that she has never been in such a relationship, and a part of her starts to feel envy. That feeling only intensifies when Carrie forgets the Hampton vacation plan they made together.
Seema doesn't like the person she is transforming into and asks Carrie for space. Even though Carrie doesn't want to lose their friendship, she agrees. Ultimately, this gives Seema a chance to work on her issues, and when Aidan meets Charlotte and Miranda, Seema arrives unannounced, much to Carrie's delight.
Read More: And Just Like That… Season 2 Episode 7 Recap and Ending, Explained