Created by Darren Star and developed by Michael Patrick King, 'And Just Like That…' is a revival and sequel series of 'Sex and the City,' which was the TV adaptation of Candace Bushnell's newspaper column and 1996 book anthology of the same name. The plot follows Carrie Bradshaw (Sarah Jessica Parker), Miranda Hobbes (Cynthia Nixon), and Charlotte York Goldenblatt (Kristin Davis) as they continue to navigate love and life in New York City. For most of the series, Samantha Jones (Kim Cattrall) is noticeably absent from the story as she currently lives in London.
In season 2 episode 11, titled 'The Last Supper Part Two: Entree,' Carrie throws a party to say farewell to her old apartment. This is a transition moment in the lives of a few others as well. Lisa and Herbert deal with the aftermath of the miscarriage, though most of their friends are unaware. Miranda and Steve's relationship crosses an important and necessary threshold. Charlotte convinces Harry that he must help her around the house now that she has returned to work. Nya is about to start a new chapter in her life but finds herself missing her former husband. Here is everything you might want to know about the ending of 'And Just Like That…' season finale. SPOILERS AHEAD.
And Just Like That… Season 2 Episode 11 Recap
After his son's accident, Aidan stays back in New Jersey while Carrie arranges her farewell party at her old apartment. The place has been an integral part of Carrie's life and the friendship she formed with the three other protagonists of the series. On paper, this is as good an opportunity as any to have Samantha appear. And she does, but it's too little to give any form of satisfaction to the fans who have been looking forward to this since the start of the series. She apparently was planning to come to New York to surprise Carrie, but her plane got delayed, and when she calls Carrie, she is already heading back home. The apartment is important to Samantha as well, a treasure trove of memories. As Carrie puts her phone on speaker and lifts it, Samantha formally says goodbye to the place.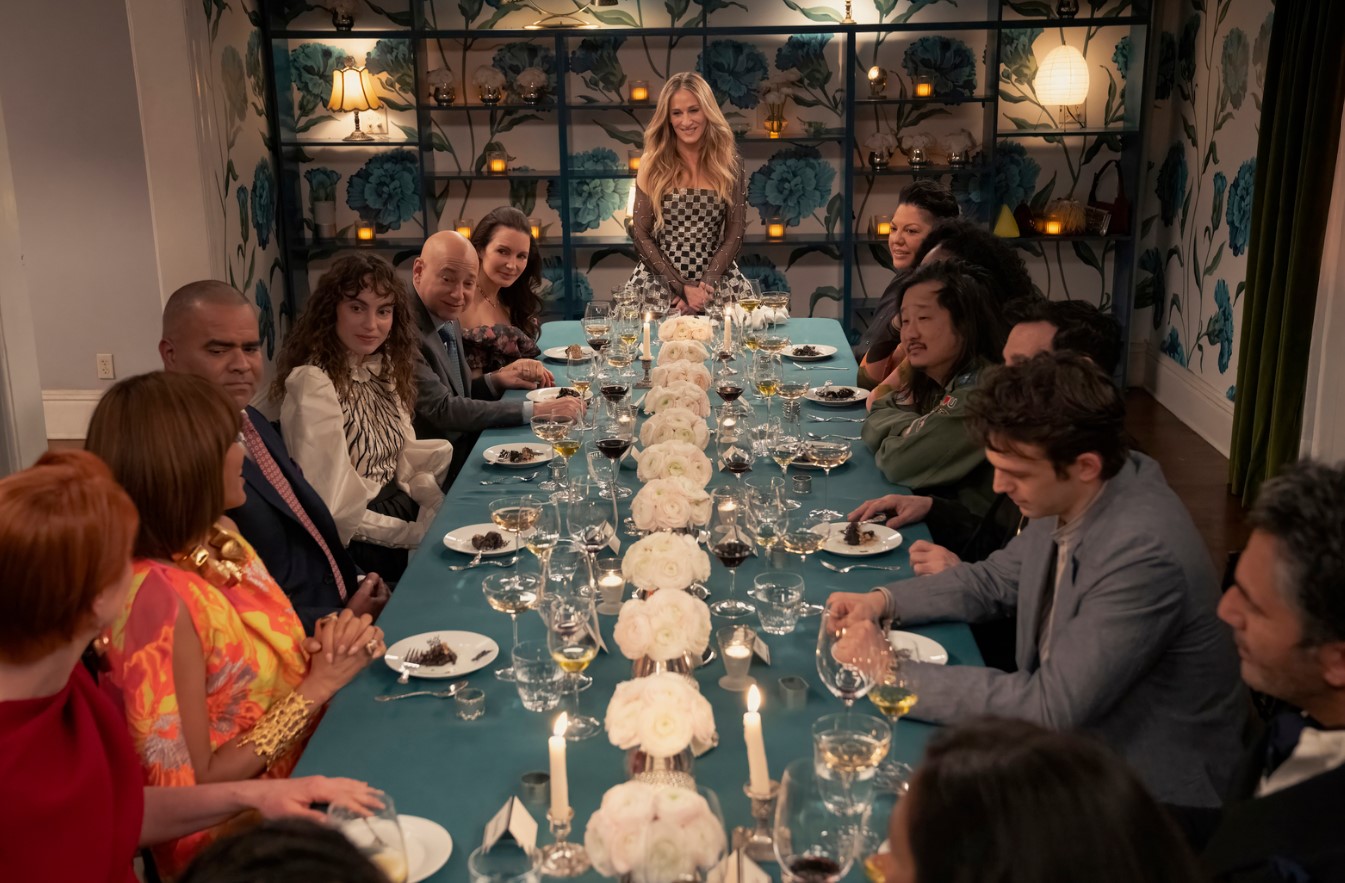 It's probably safe to assume that during the time they were married, Harry never really performed household chores. He finds himself overwhelmed and complains about it to Charlotte, who, while nursing a hangover from the previous night, reminds him that this is the bare minimum of what women have done for years.
Lisa and Herbert deal with the grief of the miscarriage. They didn't tell most of their friends about it, so when Lisa drinks wine at Carrie's party, others don't ask any questions. But Charlotte did find out about the pregnancy, and when she expresses her surprise about seeing Lisa drink alcohol, the latter has little choice but to explain to the other woman what happened. Later, after Carrie introduces her pet cat, Shoe, to her circle of friends, Lisa retreats into the bathroom and is soon joined by Herbert. Feeling extremely vulnerable, Lisa asks her husband whether she wished away her pregnancy. Herbert immediately dismisses the idea and comforts her. Meanwhile, Nya is offered a teaching position at a prestigious law school and begins dating the Michelin catered at Carrie's party.
And Just Like That… Season 2 Episode 11 Ending:
Do Carrie and Aidan Remain Together?
After the party, Carrie hears taps on her window as if someone is throwing pebbles at it and discovers that it's Aidan. She lets him in, and the two of them have a lengthy talk, which eventually ends in sex. Aidan explains that he can't go back and forth between New Jersey and New York and asks Carrie for five years until Wyatt becomes an adult. If that isn't surprising enough, Carrie agrees to it. This feels quite forced, perhaps the result of the writers writing themselves to a corner with Carrie and Aidan's relationship. The series has been green-lit for a third season, and it will not be the 'Sex and the City' universe if there isn't a little bit of complexity in Carrie's life.
Do Miranda and Steve Reconcile?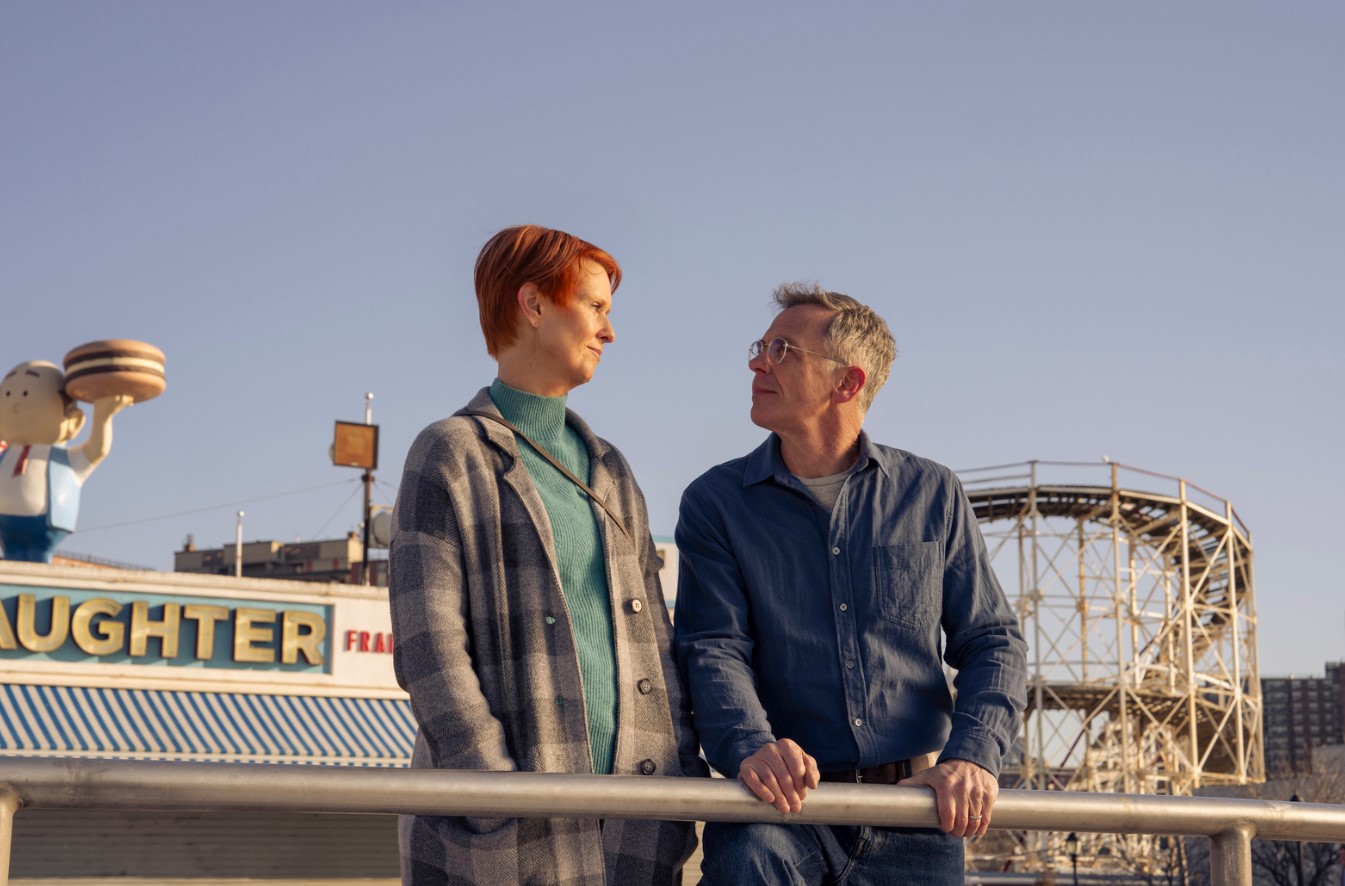 No, Miranda and Steve don't reconcile, but they do make amends for everything they have done to each other. Without any reservations, Miranda tells Steve that she wants him in her life, and he reciprocates the sentiment, though they both make it clear that the avenue of romance is forever closed between them. Unbeknownst to them, their son watches them from a distance, looking happy and proud. Miranda also makes amends with Che. During Carrie's party, they talk, and Che promises her that they will never use their relationship as their comedy material again.
Do Seema and Ravi Break Up?
Seema and Ravi's relationship has almost suddenly become a prominent part of the narrative. When Aidan is re-introduced in the story, Seema observes how Carrie has two great loves in her life while she has none. She doesn't feel sorry for herself but takes a moment of self-reflection, asking Carrie for space. Ravi's introduction into Seema's life unearths in Seema emotions that she hasn't experienced in years, and she tells him that she loves him within weeks of dating. It terrifies and surprises her how naturally it came out of her mouth. Even though he tells her that he loves her as well, she constantly fears that he will leave and keeps her guard up.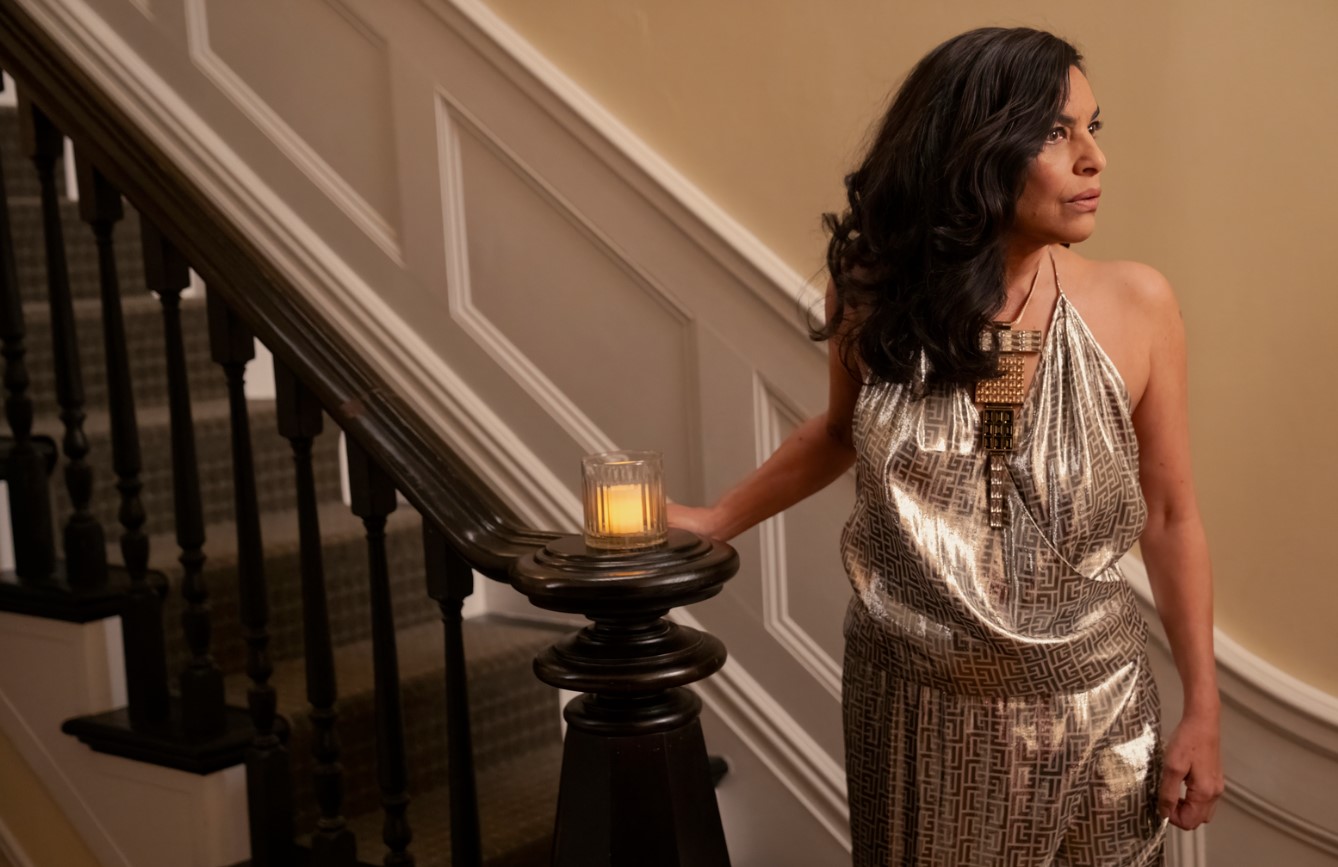 Ultimately, Ravi does leave, but it is only because of his work. He goes to Egypt to film there for five months, promising Seema that he will return. The season ends with Seema and Carrie traveling to Greece for a much-needed vacation.
Will Giuseppe Leave for Rome?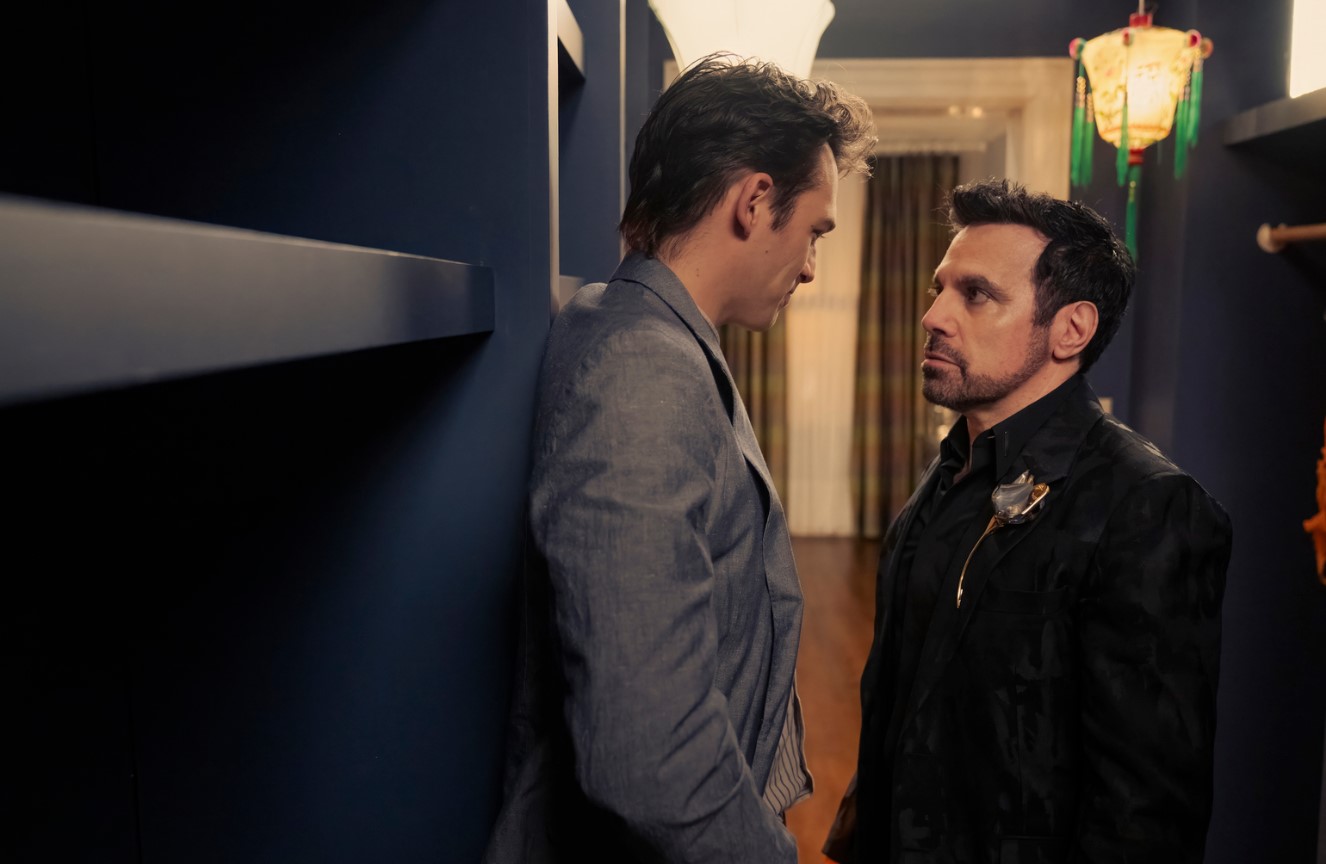 During Carrie's party, she and her guests play a game in which they mention a thing in their lives they want to get rid of. Giuseppe names Rome. As publishing in New York hasn't turned out how he hoped, Giuseppe, a poet, has to go back to Rome, even though he evidently doesn't want to. Anthony, whose word was control, finally agrees to be the bottom in their relationship, though he clearly doesn't enjoy the experience. While their feelings for each other might be genuine for now, Anthony's self-doubts just might cause the end of the relationship in the future, prompting Giuseppe to return to Rome.
Read More: And Just Like That… Season 2 Episode 10 Recap and Ending, Explained