It was September 20, 2004, when the entire world for the Ballard-Gould family turned upside down due to the sudden disappearance and death of 22-year-old college student Rebekah Gould. Though the worst aspect of it all for them was admittedly the fact they had to wait 18 years to see her perpetrator face justice, as carefully chronicled in NBC's 'Dateline: Secrets in the Ozarks.' So now, if you simply wish to learn more about the loudest voices to have fought to give her this much-needed closure — her unwaveringly resolute sisters — we've got the essential details for you.
Who Are Rebekah Gould's Sisters?
Although Rebekah was born into a seemingly comfortable household run by Shirley Ballard and Larry Gould as the third of four daughters in 1981, her upbringing was unfortunately rather hard. That's because her parents split up while she was young, leaving her to navigate not just a broken home in every sense of the term but also her bonds with sisters Gabrielle, Tiffany, and Danielle. It thus comes as no surprise they'd soon decided it would always be the four of them against the world, blissfully unaware of the fact this would unexpectedly dwindle down to three in fall 2004.
The truth is Rebekah did consider baby sibling Danielle her best friend, yet she even maintained a close connection with the other two as well as Angela Ballard (sister through her mother's side). Therefore, when she uncharacteristically failed to meet a sibling as planned on the fateful September day and didn't respond to texts or calls either, they all knew something was terribly wrong. "Our fourth was missing. A piece of our soul was gone," they once penned on their Justice for Rebekah Gould website. "To be completely honest, when [she] went missing time was a blur for us."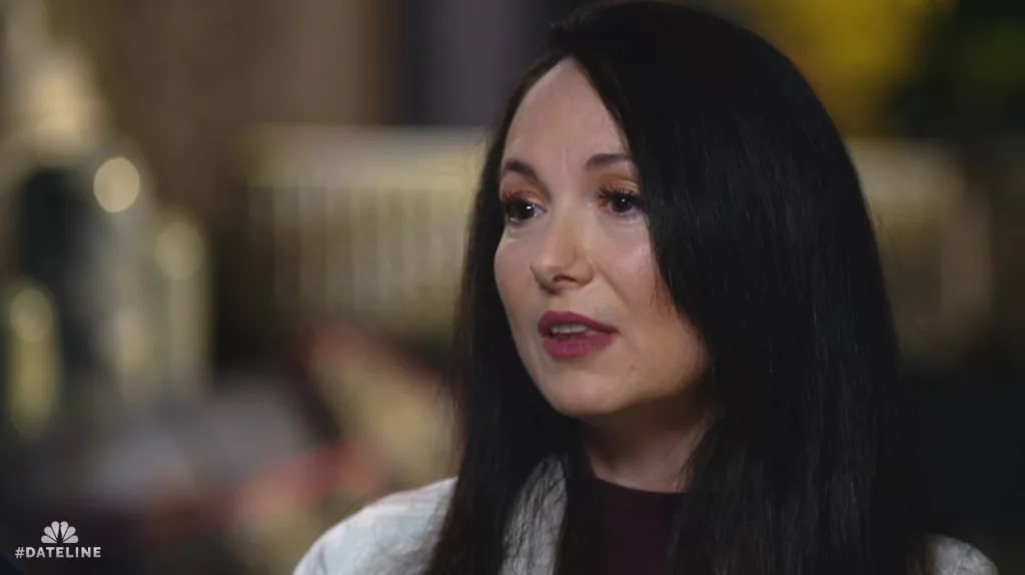 They continued, "On the day the police found Rebekah, we went back to our motel in Melbourne, unable to process the fact she was dead. Still in a state of shock, we sat down in the middle of the parking lot in a circle. Sitting in a circle, all of us facing each other, was our thing. It was all we knew to do at that moment. It was our way of giving Rebekah the only memorial we had to give, our sister circle. As we sat in silence, looking to each other for comfort, Danielle looked up and said, 'Where's the fourth? Hey, you know, she should be sitting here with us.' That says everything we need to say about our bond with her. Her murder left a literal hole in our circle."
Hence, of course, the sisters then did everything in their power to share Rebekah's real story as well as solve the missing piece of her final chapter — Who killed her? Why? Was there even a motive? They actually did so by cooperating with state investigators, giving public interviews, being open on social media, and launching the official Justice for Rebekah Gould Facebook page plus website. In other words, they essentially endured reliving her homicide through these facets because they knew it would be worth it one day — this came when William "Billy" Miller pleaded guilty in May 2022.
Where is Angela Ballard Neubauer Now?
From what we can tell, now that Rebekah's case has been closed for good, Tuckerman, Arkansas native Angela has decided to lead a rather quiet life in the wondrous city of Dallas, Texas. Nevertheless, we do know the University of Texas-Arlington nursing graduate had served as a nurse/lab tech at Texas Health Resources until recently and is a proud single mother of two. Her public Facebook profile is actually proof of how much she loves and cares for not only her living family but also those she has lost along the way in the most positive, respectable light imaginable.
Where is Tiffany Moore Now?
Like Angela, even Mountain View, Arkansas native Tiffany prefers to maintain some distance from the limelight these days, all the while ensuring to keep the memories of Rebekah alive in her heart. As for her personal standing, it appears as if the Dallas, Texas, resident is a happily married mother whose current priority is primarily her loving husband and their growing children. We should mention that Gabrielle, Tiffany, and Angela have sadly lost Danielle too — the mother of two passed away in late February 2023 following a challenging bout with a terminal illness.
Read More: Where is Rebekah Gould's Dad Dr. Larry Gould Now?