'Beelzebub' is a highly popular, entertaining anime that explores supernatural themes. It also has elements of action and comedy. The anime showcases a strong main character who needs to take care of the spawn of Satan – Beelzebub. There is a multitude of funny and strong characters in this series, which makes it quite fun to watch. If you are looking for shows that are tonally and stylistically similar to this one, then you've arrived at the right place. Here's the list of best anime similar to 'Beelzebub' that are our recommendations. You can watch several of these anime like 'Beelzebub' on Netflix, Crunchyroll or Hulu.
7. Ao no Exorcist (2011)
'Ao no Exorcist' is a really popular anime. If you are looking for some nice action-packed shounen anime with good animation and a nice plot, then you should give this one a try. The anime has some similarities with 'Beelzebub', which is why it gets a spot on this list. Both anime deal with demons and other supernatural stuff. The main character in both the anime is the spawn of Satan. Both have lots of action and they do deviate from the manga.
Assiah and Gehenna are the worlds where humans and demons live respectively. Demons can only enter the world of humans through possession. But there is no vessel powerful enough for the king of demons, Satan. So, he decides to send his son hoping he would grow up to become his vessel. Other than being troublesome Rin Okumura appears to be a normal teenager. But one day, after being attacked by demons, he realizes that he is not normal; he is the son of Satan. But instead of joining the ranks of demons, he decides to become an exorcist and train hard to be able to fight Satan to defend the world of Assiah. His brother Yuko is one of the best exorcists out there. Together they study at an academy which trains young exorcists.
6. Chibi☆Devi! (2011)
'Chibi☆Devi!' is an anime for children. It is a funny shoujo anime which should be entertaining for fantasy lovers who enjoy supernatural stuff in their anime. The series has a total of 75 episodes with each episode being around 5 minutes in length. Yes, the anime is made up of over 70+ short episodes. It gives a similar feel to 'Beelzebub'. If you wanted to watch a shoujo version of the anime, then 'Chibi☆Devi!' is one of your choices. In both the anime, we have a spawn of a demon and then there's a character who is responsible for taking care of the baby.
The protagonist of the anime is a girl in her teens. Her name is Sawada Honoka. She is very timid, due to which she is often bullied by her classmates. Sawada is an atheist and does not believe in God, angels or demons. But her beliefs are soon going to be challenged. One day, while she was asleep, a baby was dropped into her room. Turns out that she is a demon baby. What will Sawada do now? Will she be okay taking care of this baby? What about her atheistic beliefs?
5. Great Teacher Onizuka (1999)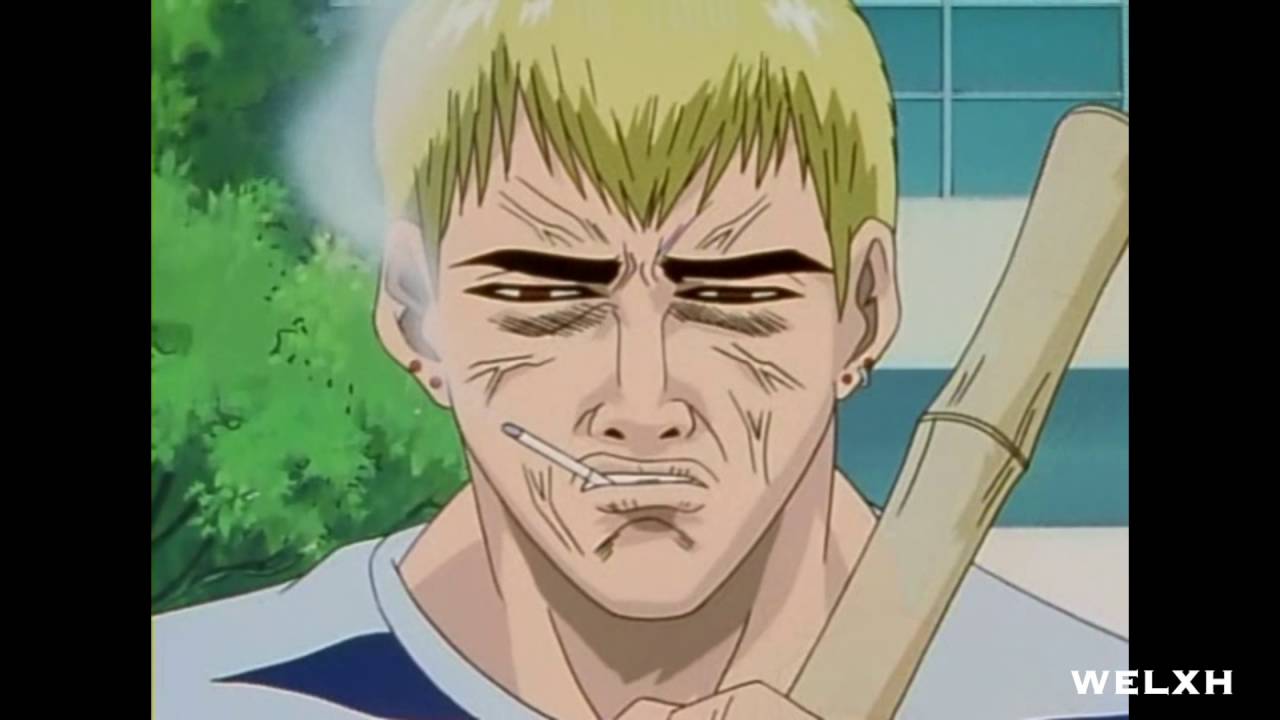 'Great Teacher Onizuka' is one of the most popular and entertaining anime out there. Yes, the anime came out two decades earlier but the animation is still good enough and does not get in the way of fun. It is a shounen series taking place in a high school setting and contains lots of comedy and drama. One of the main characters in both 'Beelzebub' and 'Great Teacher Onizuka' is a delinquent who is rough and tough and beats people up. But they turn out to be the good guy. Both shows take place mostly in a high school setting and have nice comedy, action, and drama.
Onizuka Eikichi is a former biker gang leader. But now he seems to have undergone a change as his current ambition is to become a great teacher. Of course, one of the main reasons for him to do so is because he wants to meet sexy college girls. But his goals are not going to be easily achieved. There are lots of people who want him out of there. Group of delinquents and strict administrators being a few. But Onizuka is surely not a newbie to such a hostile environment. He is fully prepared to tackle the problem head-on. After all, he is the Great Teacher Onizuka.
4. Katekyo Hitman Reborn! (2006)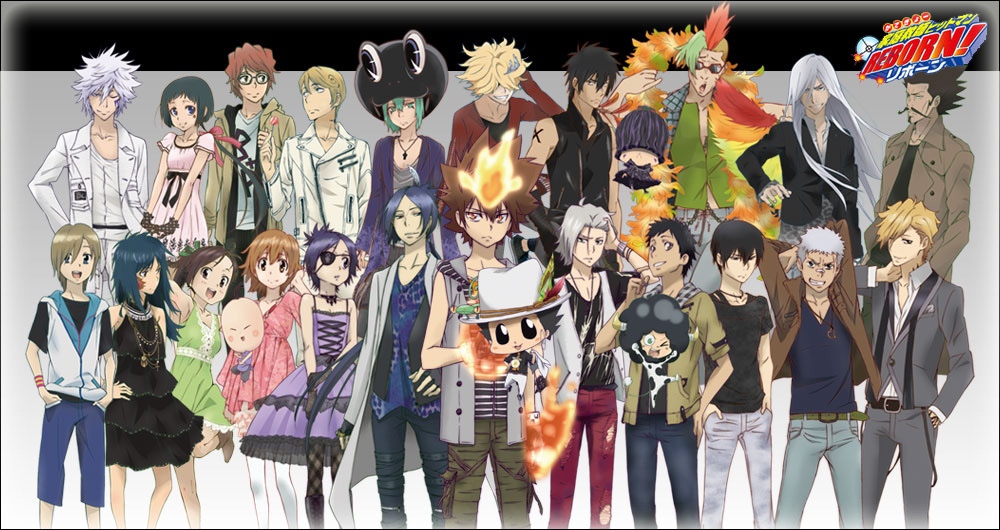 'Katekyo Hitman Reborn!' is an entertaining anime. Many might have not seen this anime since it is not that popular but you should definitely give this one a try regardless of your feelings for 'Beelzebub'. It is a shounen series with some great action. Also, the anime is quite long, so if you want something new to stick with for some time, then do give this one a try. The premise of the series is quite similar to 'Beelzebub'. A baby character, who is from a taboo sort of family, comes into the life of the main character.
Tsunayoshi Sawada is not good at anything. Everyone sees him as a failure and his classmates call him loser Tsuna. But Tsunayoshi's life changes when he meets a baby hitman who belongs to a mafia family in Italy. The baby is here on a mission. His job is to train and turn Tsunayoshi into a capable hitman and someone worthy of being the ninth boss of the powerful Vongola family whose current boss is going to retire soon. It is a tough road to walk on but with the help he is going to get, Tsunayoshi is set to achieve greatness.
Read More: Anime Like Trinity Seven
3. Bleach (2004)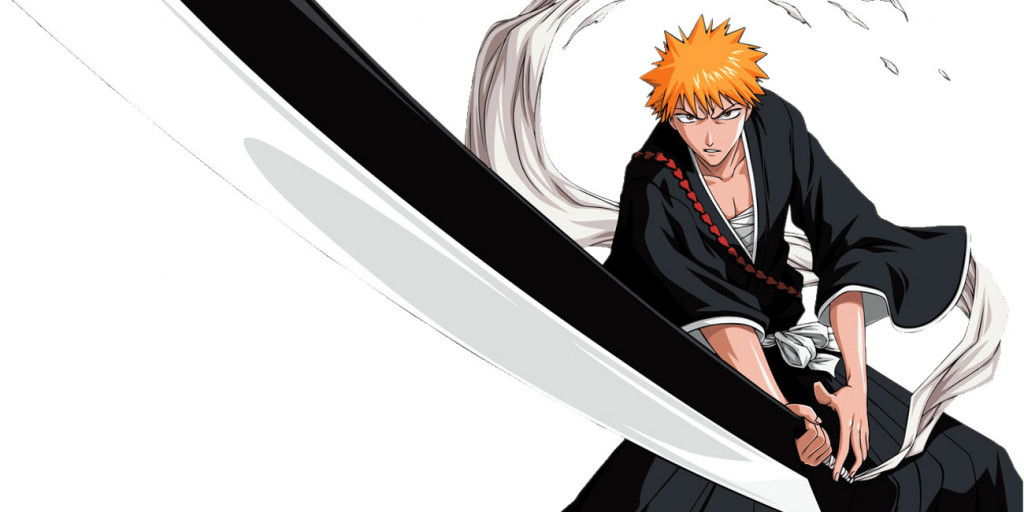 'Bleach' is undoubtedly one of the most popular anime out there. It is one of the very first series that introduced many people to the world of anime. The anime has got an engaging premise, interesting characters, gripping action sequences, and mesmerizing animation. It is highly possible that most of you have seen 'Bleach' but if you haven't, be sure to get right on it. The series shares some similarities with 'Beelzebub'. Both anime have a character who is first shown to be a delinquent but later we learn that there's more to him than what meets the eye. Both the characters meet a mysterious girl from other realm and gains supernatural powers.
There are, however, a few differences too. One of them is that there is no baby in 'Bleach' and this series is not as lighthearted as 'Beelzebub'. The plot of 'Bleach' follows Ichigo Kurosaki who has the ability to see spirits. One day, he meets a girl who appears to be fighting a monster attacking his home. She gets injured and asks Ichigo to take her power to save his family. He does so and is able to defeat the monster. Now, Ichigo is a soul reaper and must protect his town from all the supernatural threats that lurk around.
Read More: Anime Like Bleach
2. Hataraku Maou-sama! (2013)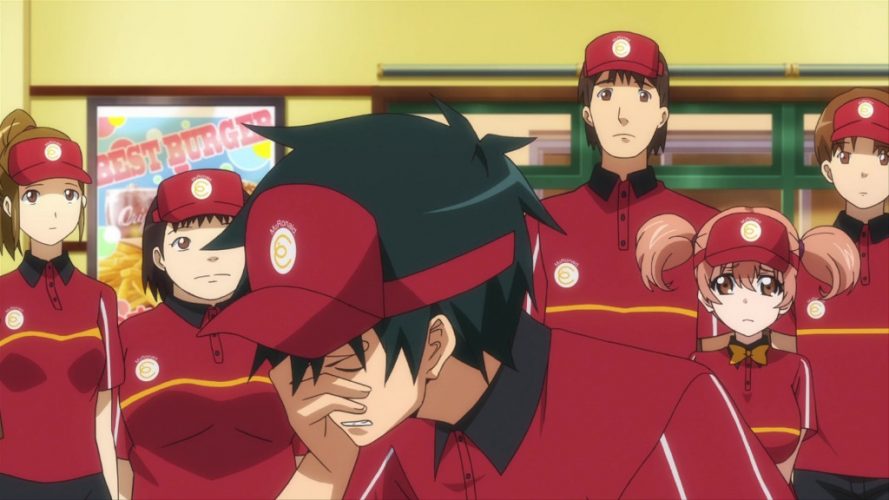 'Hataraku Maou-sama!' is again one of the most popular anime out there. It has a supernatural theme and deals with demons and stuff. The show is really entertaining and funny and worth investing your time in. Both this one and 'Beelzebub' have demons who come to Earth for some reason and have to live there for a considerable amount of time. Both shows are quite good at providing the viewers with an entertaining combination of action and comedy.
The Demon Lord Satan is all set to conquer the land of Ente Isla with his vast army of demons. But his plans are foiled when hero Emilia steps in and defeats him. Satan along with his general has to flee to Earth through a portal. It is going to be a problem for the Demon King to live on Earth since there is no magic here and he is just a normal human. He starts working at a restaurant hoping to rise up the corporate ladder to become a ruler once again.
Read More: Anime Like Hunter x Hunter
1. Gintama (2006)

'Gintama' is a really popular and entertaining anime. It is also one of the most critically acclaimed action-comedy, shounen anime. The series is really funny and has a total of 201 episodes. So, if you are looking for something long, then this is the anime you should go for. It has got great action and is extremely funny. Though the premise of the shows are completely different, the way 'Beelzebub' makes the anime funny has got a similar feel to that of 'Gintama'.
The main characters of both the anime are quite similar. They are very strong and goofy. Also, we can find lots of similarities between other characters in these shows. 'Gintama' is kind of a re-imagination of the feudal era of Japan. Aliens by the name of Amanto have invaded Earth and taken over feudal Japan. Swords have been banned. But some people who still have the heart of samurai, like Gintoki Sakata, still carry swords. Gintoki along with his group of friends take on various jobs for a fee. These jobs more often than not leads them to tricky situations which make the bulk of the anime.
Read More: Anime Like Overlord