For many people, a happy marriage is perhaps the end goal of any relationship. However, what can a person do if their significant other does not share a similar thought process? Well, for the participants of Netflix's 'The Ultimatum: France' that is the hard part. As expected, the story of the featured couples in the French reality series is far from simple. In hopes of getting hitched, one-half of the duos have given their partners a choice to either tie the knot or move on.
The very first season of the show featured some very intriguing couples, including Catherine and Richy Williams. Their backstory and time on the Netflix series allowed them to gain many admirers who could not help but cheerily root for the pair. Naturally, fans are eager to know if the two are still in a relationship. If yes, did they follow the conditions set by the ultimatum? Well, we are here to explore the same and possibly more!
Catherine and Richy's The Ultimatum: France Journey
24-year-old Catherine, a restaurant manager, came on the Netflix show to give the ultimatum to her boyfriend of 2 years, Richy Williams. She explained that since she was from a conservative family, she could not live with a man without being married to him. Hence, Catherine felt that marrying each other should be their natural next step. However, Richy stated that he did not want to get married just yet. He explained how he had dedicated his life to his family and now could live it for himself.
After the grueling process of choosing just who they would spend their three weeks with, Catherine was paired with Sophianne, while Richy and Lindsay became a duo. Both of them had chosen entirely different from their original partners to explore the possibilities thoroughly. Seeing her boyfriend with someone else was hard for Catherine, yet she soldiered on and was ready to fully commit to the process to hopefully get married.
When living with Sophianne, Catherine realized she was uncomfortable sharing her living space with someone else. Furthermore, she was not used to various household responsibilities as she had been living with her mother before the show. On the other hand, Sophianne was astounded by the number of clothes and shoes Catherine had. While Richy's time with Lindsay started awkwardly, they soon found a common interest in their love for cleanliness. The 27-year-old commercial agent formed a friendship with his on-screen partner and was eager to help her build her confidence.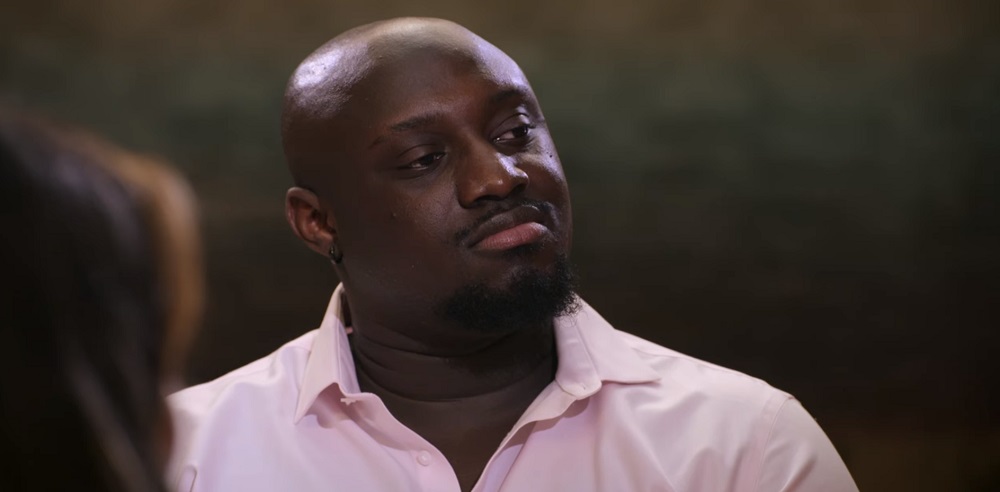 Upon explaining the situation to his friends and talking with them, Richy realized that he wanted Catherine to reassure him about her reasons for getting married. Before tying the knot, he felt she should be more financially and professionally stable. During his birthday party, Richy shared his thoughts with Sophianne, who realized that Catherine had no idea that she did need to work on these things. Apparently, she had assumed that the only issue in their relationship was Richy's refusal to get married.
Slowly but surely, Catherine evolved as a person, though her messy habits did seem to bother Richy. Even after their reunion, he was a bit miffed about her habits, though he admitted that he was trying to be tolerant as he knew that his girlfriend was trying her best. The fact that Catherine had changed so much and was ready to listen to his side and not simply be adamant about getting married also reassured Richy.
When the time came for the ultimatum to be answered, Catherine and Richy met and were glad about the growth they had experienced during their time apart. In addition, it helped them realize their affection for each other. After pouring out his feelings, Richy went down on one knee and asked Catherine to be her wife. Overwhelmed, she tearfully said "yes" and agreed to be the future "Mrs. Williams." Within two months of the proposal, the couple tied the knot and shared the news with their fellow cast members during the reunion.
Are Catherine and Richy Still Together?
As of writing, Catherine and Richy have not shared any updates regarding their relationship. However, we believe they are pretty happy in their marriage and looking forward to what life brings next. Their time on the show certainly brought them closer, and the couple seems to have only grown from the experience. Both of the reality TV stars have been quite positive while talking about their time on the show.
"Thank you all for this love. I never thought I would deserve this one day, and I hope I could return this strength to each of you. Thank you for your messages and your kindness, I would be eternally grateful to you. The last two episodes are out! I hope you will love them, or that you already love them! I love you very much my beauties," Catherine shared the sentiment with her admirers, who have been rooting for her and Richy.
Read More: Are Sarah and Andre From The Ultimatum: France Still Together?