When it comes to love, all of us are ready to make some hard decisions requiring compromises. While for some, it's just changing a few habits here and there, for others, it's packing your bags and flying off to a whole new country where your possible soulmate is waiting to greet you. Just like that, season 1 of 'Love Without Borders' introduced musician Danna Richards who flew all the way to Galway, Ireland, to meet her potential lover, Brian Dilleen, an ethical farmer and owner of Mad Yolk Farms. Since the beginning, the duo had an easygoing, and fans have been rooting for them since the start. But did they manage to continue their love even after the cameras stopped rolling on them? Let's find out.
Danna and Brian's Love Without Borders Journey
Though Danna was not entirely on board with the show's concept initially, all her doubts were clear once she set eyes on the handsome Brian Dilleen. Since the first night, the duo shared laughs and cuddled under the same blanket. Jet lagged from the trip, Danna decided to turn in early, and Brian agreed. He made her feel really comfortable in his house, and even though he prefers to sleep "commando," he chose to keep his red undies on! Such funny instances, coupled with romantic gestures, carried on between them.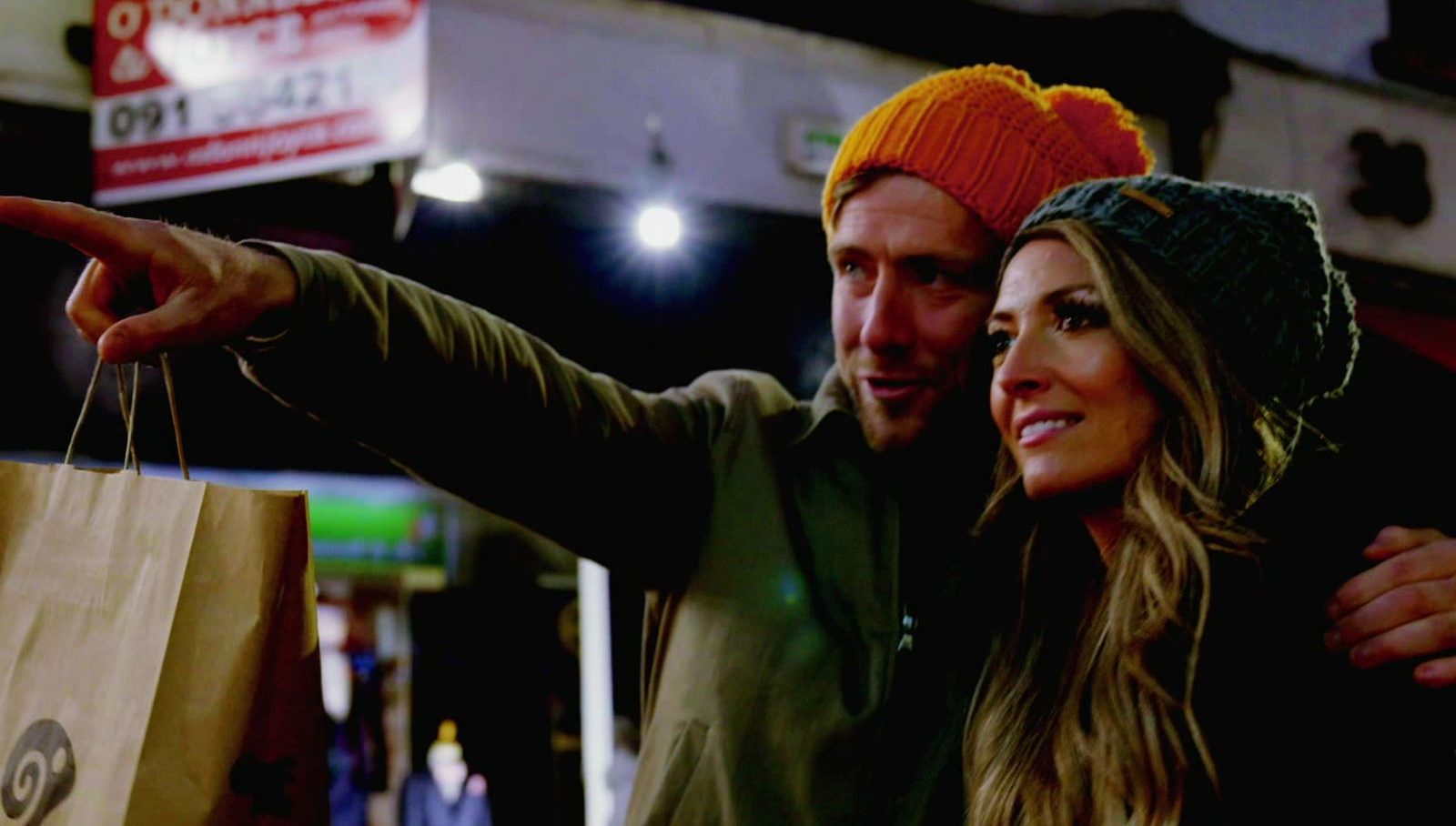 The next morning, Brian decided to wake his new love with some breakfast in bed, but seeing how peacefully she was asleep, he decided to just gobble his delicious breakfast alone. Danna also told him she could picture herself getting used to the setting, night cuddles, and farm life. However, within a few days, problems began to creep in when Brian was completely taken aback after he learned Danna's real age on their first date.
When Danna revealed she was 38 (Brian also being 38), he showed great concerns and that her age could potentially be a deal breaker for him as he believed it could cause problems in having kids. Brian also felt concerned seeing Danna facing difficulties while adjusting to his farm life. Brian revealed that he wanted someone who could easily adjust to his farm life and navigate around the chickens better! This brings us to the most important question: did the "perfect match" navigate through their problems? Did they continue being beaus in each other's lives? Let's find out.
Are Danna and Brian Still Together?
Despite all the good memories Danna and Brian created and everything they went through in their journey on the show, their social media platforms make it clear they are not currently dating, and it's likely that Danna has gone back to the States. She also made a new van and is ready to step onto the next journey of her life with her music on one side and spirit for adventure on the other.
On the other hand, Brian is focusing on his ethical farm and enjoying his days amongst his favorite chickens. We are delighted to see the duo doing great in their respective lives, and we hope nothing but the best for them.
Read More: Are Shreyas and Gurleen From Love Without Borders Still Together?