Bravo TV's 'Love Without Borders' is a daring social experiment for people who have failed to find love in the US. In season 1, Gurleen Virk traveled far, leaving her San Deigo home to meet her potential soulmate, the handsome model Shreyas Mehta in Dubai, the land of riches, in hopes of starting her new journey in life. However, the romance between the two was pretty rocky from the beginning.
Shreyas and Gurleen's tumultuous relationship brought them in front of Arica Angelo for some couple's therapy. Fans of the show must be curious to find out whether the couple managed to work through their issues or did Gurleen take the next flight home. Let's find out.
Shreyas and Gurleen's Love Without Borders Journey
Gurleen Virk, a resident of San Diego, California, packed up her bags and embarked on finding love in the deserts of Dubai. She met the man of her dreams, Shreyas Mehta, who resides in Dubai with his extended family. Despite the cultural shock faced by Gurleen, the two managed to really hit it off, and there was an instant connection from the moment the two locked eyes. After spending some quality time exploring the city and taking part in fun activities such as camel riding, the real cracks in the budding love started to surface.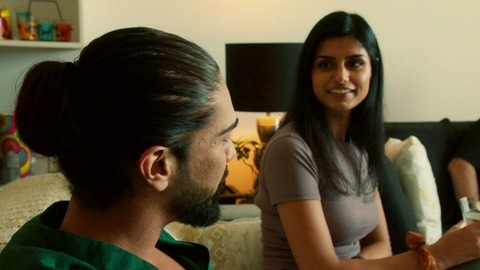 Gurleen found out that Shreyas still lived with his big family (a cultural thing that is still prevalent among families of Indian origin) and that she was also expected to do the same. It seemed like she was put in uncomfortable situations more than once where Gurleen felt that she was being interrogated by his friends and family. In one instance, Gurleen decided to tell Shreyas' family that the two would be residing separately from the family and that they had already started to find an apartment.
The family situation was not as bad as they thought it would be, where Shreyas' family felt she was "easygoing and nice." However, Shreyas seemed unwilling to change his lifestyle or values for someone else and was not completely on board with the moving-out situation. In another incident, Gurleen felt she was being put on the hot seat when Shreyas' friends questioned her about their physical compatibility and were being intrusive in their personal matters.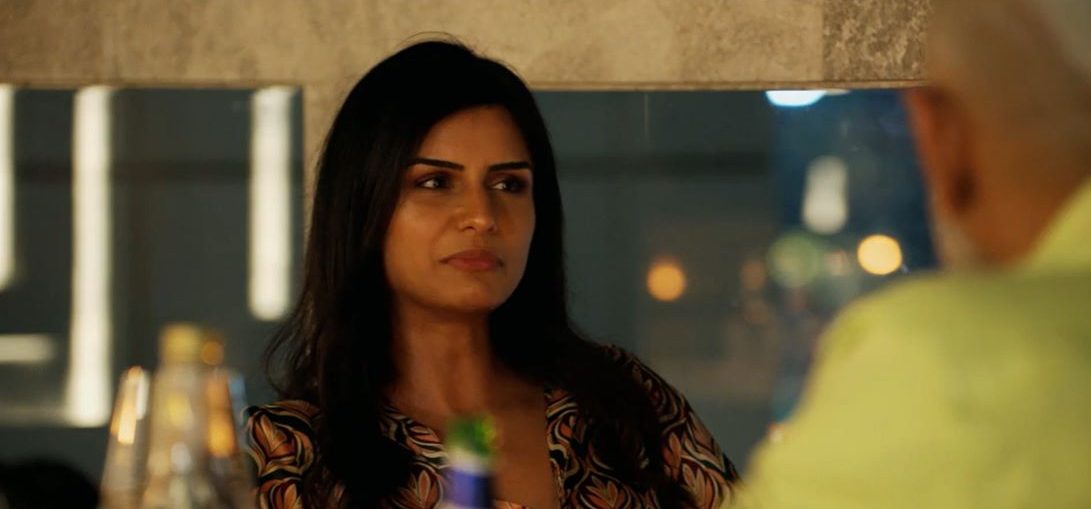 Gurleen was asked by one of his friends why they hadn't taken their relationship to another level, and the question clearly made her uncomfortable. She also felt that her partner did not stand up for her the way she had hoped. Though Shreyas explained his side of the story, it didn't help resolve the issue. The couple had continuing issues where their compatibility was questioned over and over.
The heated argument over women's rights caused a major breach in their relationship when Gurleen decided to record the conversation. The act made Shreyas uncomfortable, and maybe it was his last straw to continue resolving issues. This was followed by the two seeking much-needed couple's therapy and going to meet Arica Angelo, the relationship expert and host. Let's find out whether they managed to talk over their issues at couple's therapy or if it was all for nothing.
Are Shreyas and Gurleen Still Together?
No, Shreyas and Gurleen didn't manage to reconcile and felt it was best if they parted ways as partners and simply remained friends. During the therapy session, Gurleen told Arica that staying in Dubai was affecting her mental health and that she needed to head back home to San Diego. When asked about his feelings towards Gurleen, Shreyas said, "As of today, I feel like there is no romance. And if we are building on something, [it's] probably as friends. That's what I feel." It is clear that Gurleen has gone back to San Diego to her beautiful rescue dogs and her prestigious job at Google as a Project Manager.
Meanwhile, Shreyas is focusing on furthering his clothing brand, Flagmob Nation. While Gurleen is reportedly enjoying her life as a single independent woman, Shreyas got matched with the beautiful and talented Gabby Garcia, the COO at She Serves and the author of 'Practical Happiness.' The two seem to have begun their journey of forever. As of writing, both Gabby and Shreyas seem to be very compatible and content with each other, and we wish them all the best for the future.
Read More: Are Phil and Carmen From Love Without Borders Still Together?