Untangling the intertwined fates of three individuals, TLC's 'You, Me & My Ex,' features the strained dynamics of a couple whose exes are still in their lives. With the inability to let go of their past flame, couples come to the reality television show and explore the lengths to which they can share affinities with their partner despite the ex still being in the picture. From ignoring their partner to continuing their association with their ex, 'You, Me & My Ex' follows drama and heartbreak equally. One of the couples on season 2 of the show who have accrued attention is Elodie Vincent and De'Andre Asbury-Heath. So, if you're also wondering if they duo has managed to weed out the thorns in their relationship, look no further because we've got all the information right here!
De'Andre and Elodie's You, Me & My Ex Journey
For Elodie and De'Andre, trouble in paradise began when the latter's ex Rowan Easterbrooks became an addition to their relationship. Only a few months into their romance, Elodie began to sense the overwhelming presence of Rowan as well. As exes who are now friends, Rowan and De'Andre did not pose a major threat to Elodie until she found out the extent of their closeness. Not only did Rowan and De'Andre share a pet bunny together, but even after their breakup, Rowan continued to be on good terms with De'Andre's mother.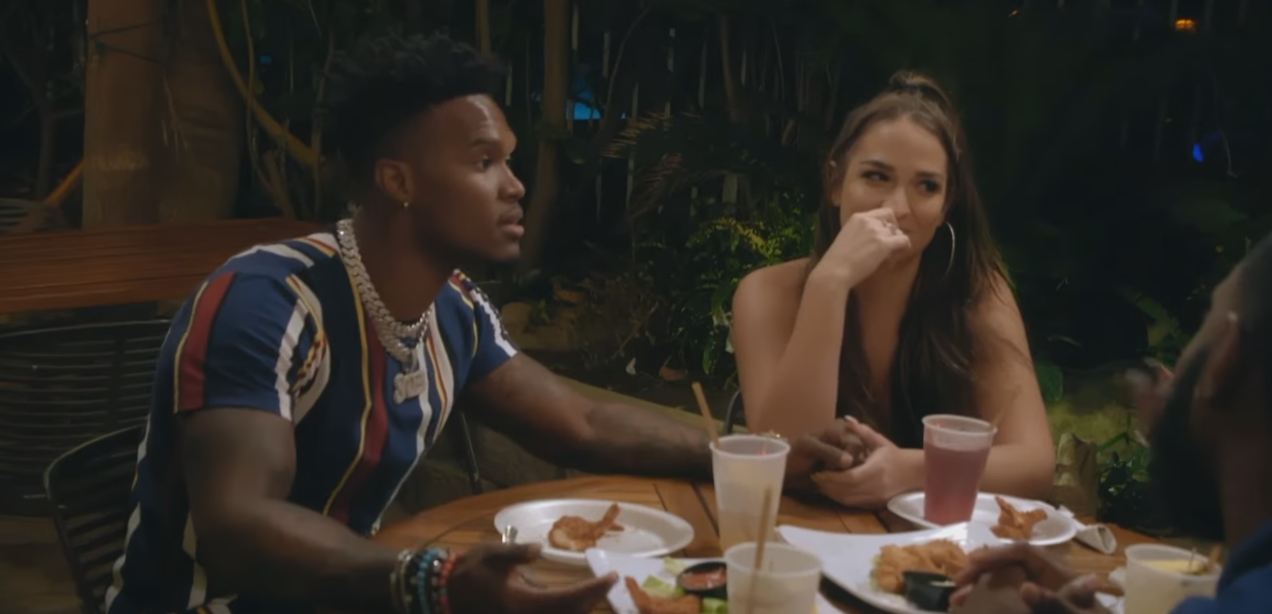 Naturally, these elements irked Elodie, and she questioned De'Andre on their closeness. To this, De'Andre replied that Rowan is his bestfriend and that he cannot replace anyone he's known for eight years. He also made it blatantly clear that his friendship with Rowan matters more than his short romance with Elodie.
De'Andre, a professional baseball player and 'Love Island' alum, also contested Elodie's suggestion to form a relationship with her daughter. Moreover, when Elodie pressed her boyfriend to consider her as his best friend instead of his ex, De'Andre disregarded the suggestion. In a dinner with De'Andre's friends, he also suggested that it is not wrong for him to go on a trip to a private island with his ex-girlfriend Rowan.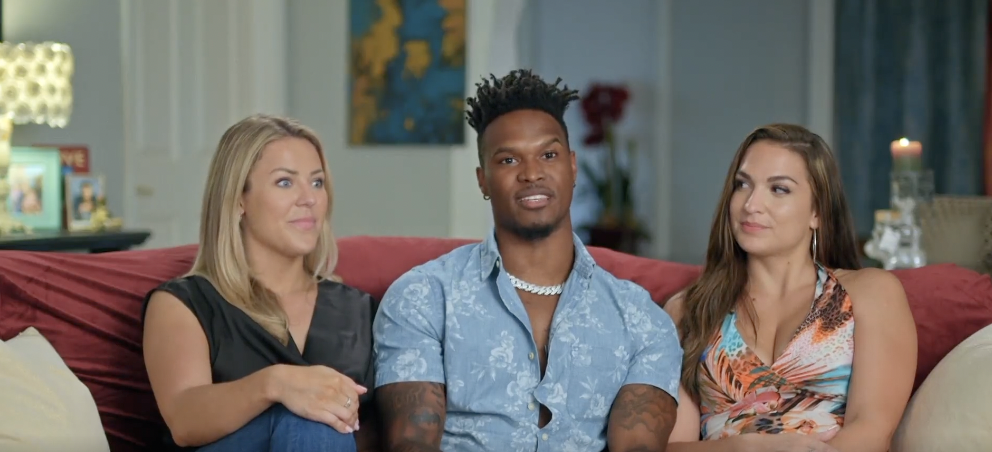 More fuel was added to the fire when De'Andre ghosted Elodie during her surgery and diverted his attention to Rowan. Cumulatively, these elements haven't just led Elodie to storm out on De'Andre at different times but also propelled her to ponder on De'Andre's actions and decisions. The torrid dynamics of De'Andre and Elodie have, thus, led to speculations about their breakup.
Are De'Andre and Elodie Still Together?
Despite Elodie's tireless strive to understand De'Andre's perspective, it seems that their relationship has not worked out in the long run. With both parties absent from each other's Instagram accounts, it seems that De'Andre and Elodie have decided to part ways. While Elodie and De'Andre have primarily abstained from revealing the things that passed between them off-camera, it is apparent that they are in different places at the time. Elodie returned to France for a while, and De'Andre is regularly on the move in light of his work commitments and other projects.
As such, the apparent situation at the moment alludes to the fact that the duo has not been with each other for a while. Moreover, the animosity that continued to grow between Elodie and De'Andre on the show also made things difficult. Elodie was not placated by De'Andre's actions. Instead, the miscommunication between the two parties made it difficult for them to respect each other's choices.
With De'Andre's aversion to Elodie's distraught feelings and Elodie's dislike for his and Rowan's closeness, it seems that the line in the sand was drawn much more quickly than many would anticipate. De'Andre's reluctance to have a relationship with Elodie's daughter further affixes to the possibility of a breakup. As someone who constantly gushes about her daughter on social media and wants the best for her, it is only plausible that Elodie decided to part ways with De'Andre, who did not want to have a dynamic with Elodie's daughter.
So, as far as we can tell, De'Andre and Elodie couldn't expunge the issues that plagued their relationship. Even so, the reality stars are still engaged in a number of things. While De'Andre's professional commitments and friends keep him busy, Elodie likes to dedicate her time to fitness and family. So, even though the issues between De'Andre and Elodie seem difficult to solve, we still hope that the duo can work out their problems and continue to create new milestones!
Read More: Is You Me and My Ex Scripted or Real?