In the second season of Netflix's 'Young, Famous & African,' we saw the budding romance between Naseeb "Diamond Platnumz" Issack and Francine "Fantana" Koffi. The sparks between the two certainly lit a curiosity amongst the general public, with people dying to know more about this musically gifted pair. The reality show certainly provided a juicy glimpse into the lives of these celebrities, and we are here to see whether or not the on-screen romance is still going strong. So, let's explore it all together, shall we?
Diamond and Fantana's Young, Famous & African Journey
Diamond and Fantana first met during the party the former threw to catch up with his friends at the very start of season 2. While almost everyone from season 1 of the show was already present, the new arrivals soon caught the eye of the existing cast members and the viewers at home. Fantana herself had been invited by Quinton "Naked DJ" Masina, though she was also on friendly terms with Swanky Jerry.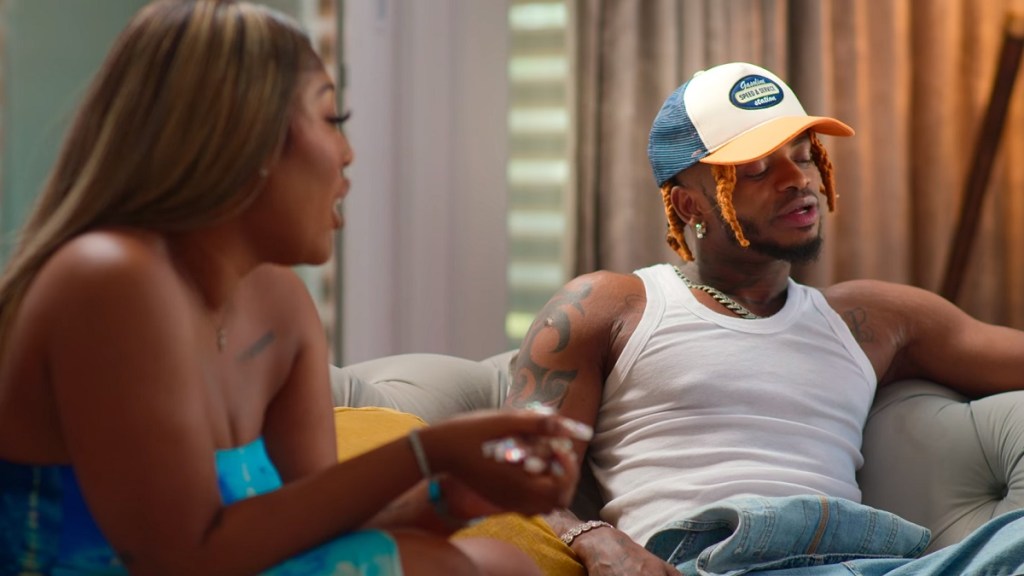 Despite his existing grievances against Andile Ncube regarding the latter's feelings for Zari Hassan, Diamond could not help but notice Fantana and was more than happy to lay the groundwork for a possible meetup in the future. While the party was not the most enjoyable, they bonded and met in a recording studio shortly after. More get-togethers followed this particular meetup. After the two shared their first kiss, they were more than happy to explore their relationship's emotional and physical side.
However, Fantana was far from happy about the active role that Zari seemed to have in Diamond's life. She believed the latter was reluctant to see him with any other woman even though the businesswoman herself was more than happy to date other men. This was something that Fantana was more than happy to share with everyone, including Zari herself. While Diamond was touring Africa, her frustration with Zari kept increasing, which in turn made the latter upset the musician from Ghana.
During a disastrous conversation between the two ladies, where several harsh words were exchanged, many cast members claimed that Diamond was seeing other women apart from Fantana. Yet, she claimed that she was also dating more than one man. Thus, Khanyi Mbau and Swanky decided to have her and Zari talk in Diamond's presence to clear up any confusion. Still, no one out of the three seemed to be happy with the idea, and the arguments that soon followed led him to walk out.
Are Diamond and Fantana Still Together?
It does not seem like Diamond and Fantana are seeing each other. The two are absent from one another's social media, strongly indicating that their partnership may have ended some time ago. In January 2023, Fantana shared her grief over the death of Ayanle Husein, someone she had apparently been dating for a significant amount of time. This is another primary indicator that she and Diamond may not be together, at least exclusively.
As of writing, neither Diamond nor Fantana has shared any update regarding the present status of their relationship. We offer her our deepest condolences for the tragic loss of Ayanle and hope that he and his loved ones stay strong during such a tough time. Interestingly, Zari married Shakib Lutaaga on April 17, 2023 — a development that is certainly significant to the bond between Diamond and Fanatana, given their history.
Read More: Are Naked and Kayleigh Still Together?