ITV's 'Love Island UK' is a widely popular dating reality show where contestants compete for a colossal cash prize by coupling up with their ideal partner and competing in numerous challenges. During season 8, Dami Hope and Indiyah Polack became the talk of the town owing to their fascinating yet tumultuous relationship. Despite several hurdles and obstacles, the couple managed to win the hearts of millions and left no doubt as to their compatibility. But as the show ended, the question on everyone's mind must be whether the couple's dedication and willingness to be with each other had endured. So, let's examine their bond on 'Love Island UK' and explore their current standing!
Indiyah and Dami's Love Island UK Journey
Indiyah, a vivacious 23-year-old from London, England, had a multifaceted career as a waitress and a model. Her charming beau, Dami, 26, was a senior microbiologist from Dublin, Ireland. These two unlikely lovebirds' fates were entwined in a fortuitous manner. The sparks were not instantaneous, and they needed three weeks to connect. On their first date, Dami revealed his desire to delve deeper into their relationship and see where it could take them.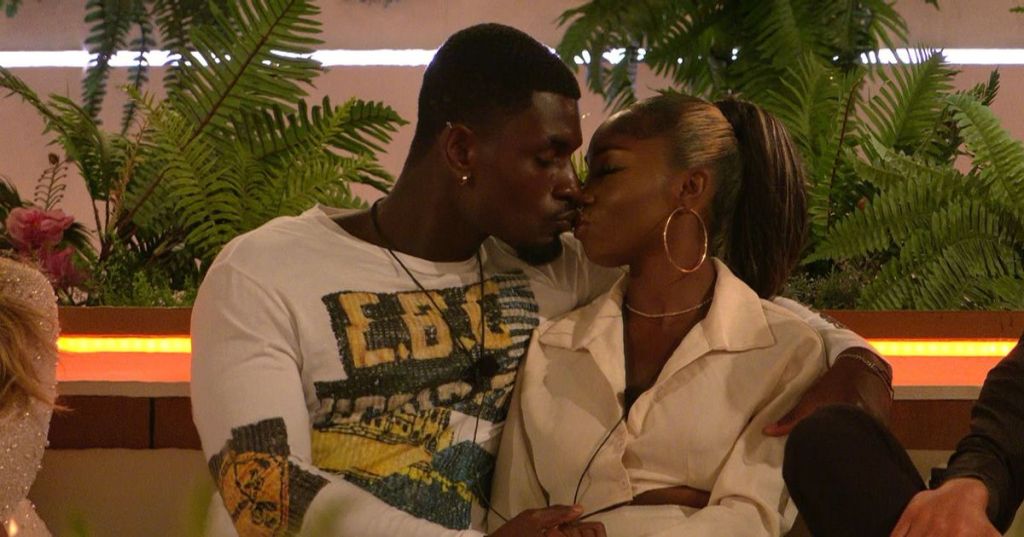 The duo was on a steady course until the tumultuous Casa Amor episode. They both coupled up with other people, but Dami went further by kissing the new bombshell four or five times before returning to Indiyah. On the other hand, she refrained from any such antics, leaving her perplexed by his actions. Although Dami professed his genuine liking for her, the conversation did not provide any resolute conclusion.
Fortunately, the following week proved to be a turning point for them, and their bond grew stronger. The duo never looked back and stayed committed to each other throughout the remainder of the show. However, when Indiyah's mother and sister had a chance to meet Dami, they gave him an earful for his past misdeeds. Adding to the amusing situation was Indiyah's repeated misnaming of Dami as "Deji" and her mother's similar slip-up.
Despite these humorous moments, they went on to win hearts and the adorable baby challenge. On their final date, the duo strolled through a vibrant town buzzing with a street party and flamenco dancers. They had a heartfelt conversation about their relationship and even broached the topic of moving in together. Although they were positioned third in the competition, they won our hearts and kept us rooting for them throughout the show. But the crucial question remains, was their relationship strong enough to withstand the test of time?
Are Indiyah and Dami Still Together?
It's official, Indiyah and Dami are still going strong and deeply enamored with each other. In a recent post-show interview, the couple revealed how they felt the pressure of maintaining their relationship following the Casa Amor scandal. Nonetheless, their unbreakable chemistry made the other islanders perceive them as the most compatible pair.
After the show, they took a significant leap by moving in together and flooding social media with their endearing pictures and videos. The duo celebrated the most romantic day of the year, Valentine's Day, and even strutted down the runway together, donning lemon-colored outfits designed by Robyn Lynch.
In addition to their goofy Instagram reels, they have also landed numerous brand deals and modeled for various clothing lines. It seems that their journey to finding love on the island has ended with a resounding success.
From what we can tell, Indiyah Polack and Dami Hope are still head over heels for each other, and their fans can't seem to get enough of their infectious energy. We wish them a bright and fulfilling future together and secretly hope to see them on another reality show, for we simply can't get enough of this captivating duo!
Read More: Where Was Love Island UK Season 8 Filmed?