Since its premiere in 2019, the engaging reality TV show CBS' 'Love Island USA' has featured interesting men and women performing tasks, swapping partners, fighting, making out, and doing everything in their power to stay in the game and find their perfect match. Sydney Paight and Isaiah Campbell were one such pair who appeared in season 4 of the show and contributed to the unadulterated drama with their coupling and recoupling, making it all the more entertaining. Many of their fans cannot help but wonder if the relationship was able to survive in the real world, and we are here to investigate the same!
Isaiah and Sydney's Love Island USA Journey
Isaiah and Sydney's journey on the show was nothing less than a rollercoaster ride. They were probably the most dramatic couple on the show, with their constant bickering, crying, and fights. Sydney arrived at the villa working as an Operations Manager for a Houston-based tech startup firm. The pair coupled on the very first day as Sydney laid eyes on the handsome Isaiah, who was a year younger than Sydney. Isaiah managed to impress her with his eccentric personality and bad-boy appearance.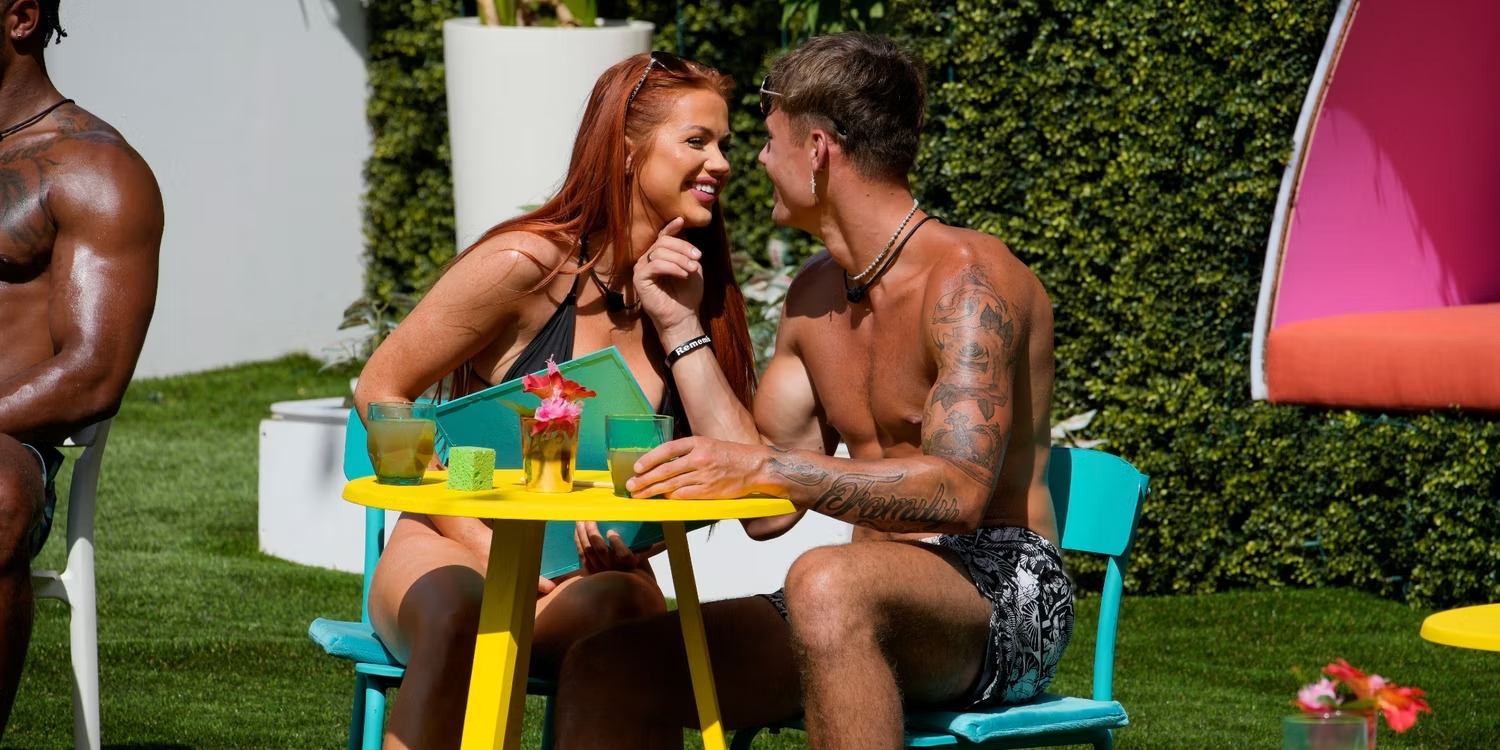 Despite Sydney and Andy Voyen's spark, Isaiah and Sydney were brought together by fate and continued their bumpy ride together on the show. Constant jealousy and drama with other cast members also caused fights between the couple. When Isaiah approached Valerie Bragg and Mady McLanahan, Isaiah made Sydney weep, and Isaiah became angry when Sydney reconciled with Andy Voyen. When Isaiah left Sydney for Phoebe Siegal after Casa Amor, it appeared as though their romance was finally over.
However, things didn't work out between Phoebe and Isaiah, and Sydney eventually accepted him back. Following this, they had a great date when he asked her to be his girlfriend. However, the whole Phoebe Siegal incident was too much for Sydney and caused a major rift in their relationship. Nonetheless, love always triumphs, and the duo put their problems in the past and earned the position of runners-up, and left the villa hand in hand. However, it has been some time since 'Love Island' stopped filming, and a lot can happen after the cameras stop rolling. Let's find out if the pair are still together.
Are Isaiah and Sydney Still Together?
Fans of Isaiah and Sydney would be delighted to know that despite the ups and downs in their relationship, they managed to make it work and are going stronger than ever. In an interview with Screen Rant, Sydney said, "I feel like what we have between us is just so real. Honestly, I'm obsessed with him, so I feel like it's going to be easy. I told him inside the villa, 'I do require some attention', and he was like, 'I can handle that, no problem.' I told him literally 30 minutes ago, you just tell me when and where to fly, and I'll pull up."
While talking about their long-distance situation, Isaiah said, "I don't know if I would move to L.A. yet or she would move to Miami. It would depend. We don't really know yet, obviously. See how things go outside the villa for sure. But, I think right now, we're just going to remain distant for a little bit. Flying isn't too bad." They also met each other's families and took the relationship to the other level. They had a great time in South Dakota with Isaiah's family, especially his sister. The pair have made their long-distance relationship work and are planning to move in together.
In another interview with E! News, Sydney said, "We FaceTime all the time too. He just texted me five minutes ago We're still together, but it's hard with the time difference. He stays up so late, though. When I go out, he stays up until five in the morning." While Sydney has continued her work as an Operation Manager, she is also focusing on her YouTube channel. Isaiah, on the other hand, is focusing on his career as a fashion model. We are extremely happy to see the pair make it in the real world, and we hope their bond is never broken.
Read More: Are Alex and Dylan from Love Island Still Together?