Jay Halstead and Hailey Upton are two highly significant parts of Sergeant Henry "Hank" Voight's Intelligence Unit in NBC's police procedural series 'Chicago P.D.' While Jay grows as a police officer along with the Unit, Hailey joins the same as the replacement of Erin Lindsay, who leaves Chicago for New York City to join the FBI. Ever since joining the Unit, Hailey maintains an endearing companionship with Jay as they become professional partners. Their feelings for one another become evident as the series progresses but do they marry in the procedural drama? Here's everything you need to know about the same! SPOILERS AHEAD.
Are Jay and Hailey Married?
Yes, Jay and Hailey are married. Hailey becomes close with Jay following the departure of Erin Lindsay from the CPD as the former joins Voight's Intelligence Unit as her replacement. As their companionship strengthens, Hailey helps Jay deal with his PTSD while the latter remains present when she opens up about her childhood abuse. The relationship they nurture gets affected when Hailey dates their colleague Adam Ruzek, which doesn't last long. In the seventh season, Hailey doesn't stay away from Jay after the latter gets shot. When Hailey leaves for New York to collaborate with the FBI, the two of them end up expressing that they miss each other.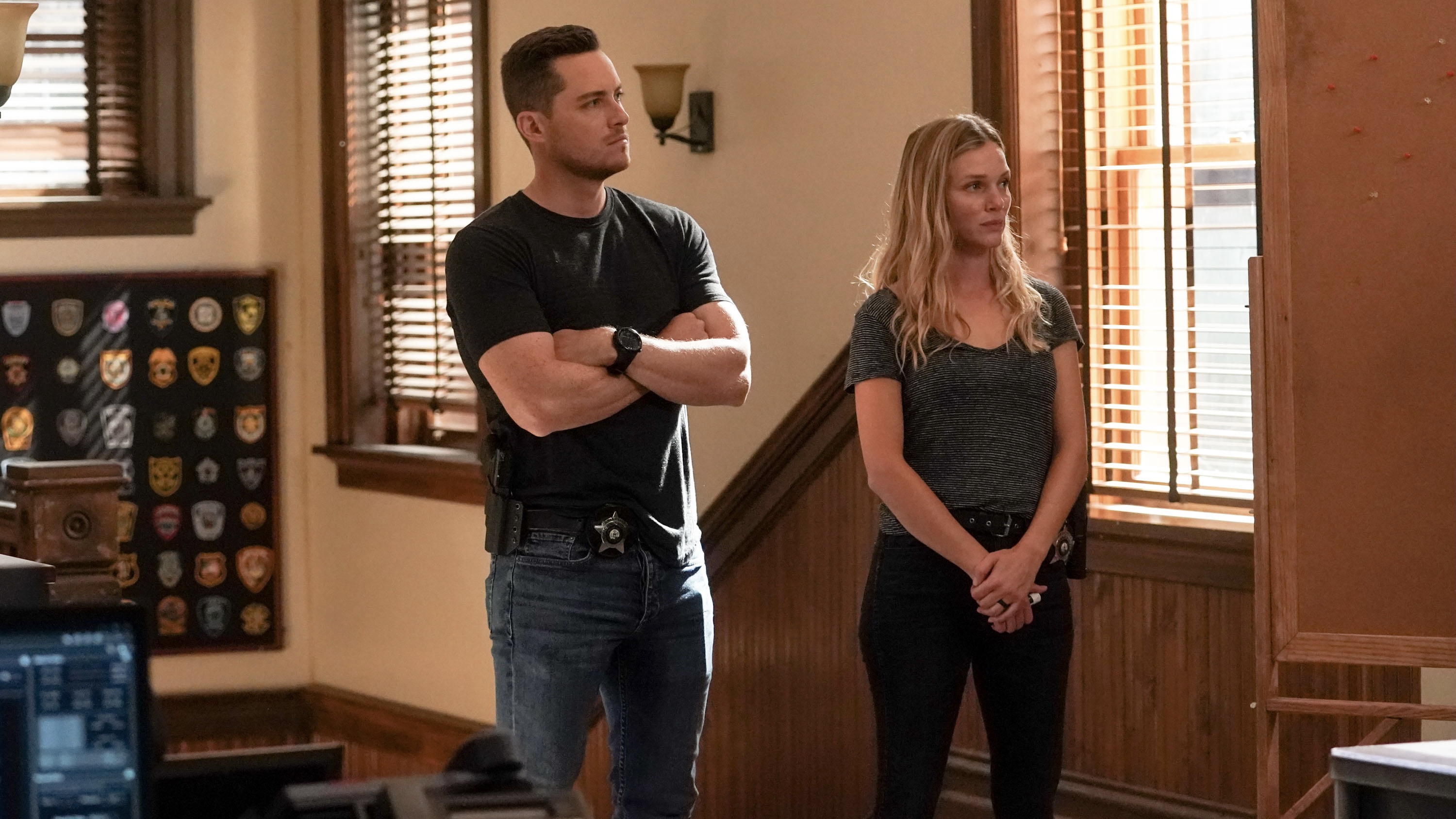 The eighth season of the series depicts a significant phase of Jay and Hailey's togetherness. They share their first kiss and affirm their love for one another in the third and eleventh episodes respectively. Soon, their superior Voight comes to know about the same as well. In the season finale, Hailey proposes to Jay as she gets convinced that she doesn't want to lose him. In the ninth season premiere, Jay replies yes to Hailey's proposal and they move in together, revealing their relationship to the rest of the Intelligence Unit. They make sure that their partnership at work is strictly professional, without being influenced by their personal relationship.
Jay and Hailey finally get married in the ninth season. Jay realizes that there isn't any need for waiting long when they are sure about the love they have for each other. In the fall finale of the season, they end up having a secret courthouse wedding. "It wasn't a big celebration because it's just for the two of them [Jay and Hailey]. Things have been so fractured for so long between them that it was a moment for the two of them to reconnect and kind of show that they're in this together and they're going to move forward together," Tracy Spiridakos, who plays Hailey, told TV Insider about their wedding.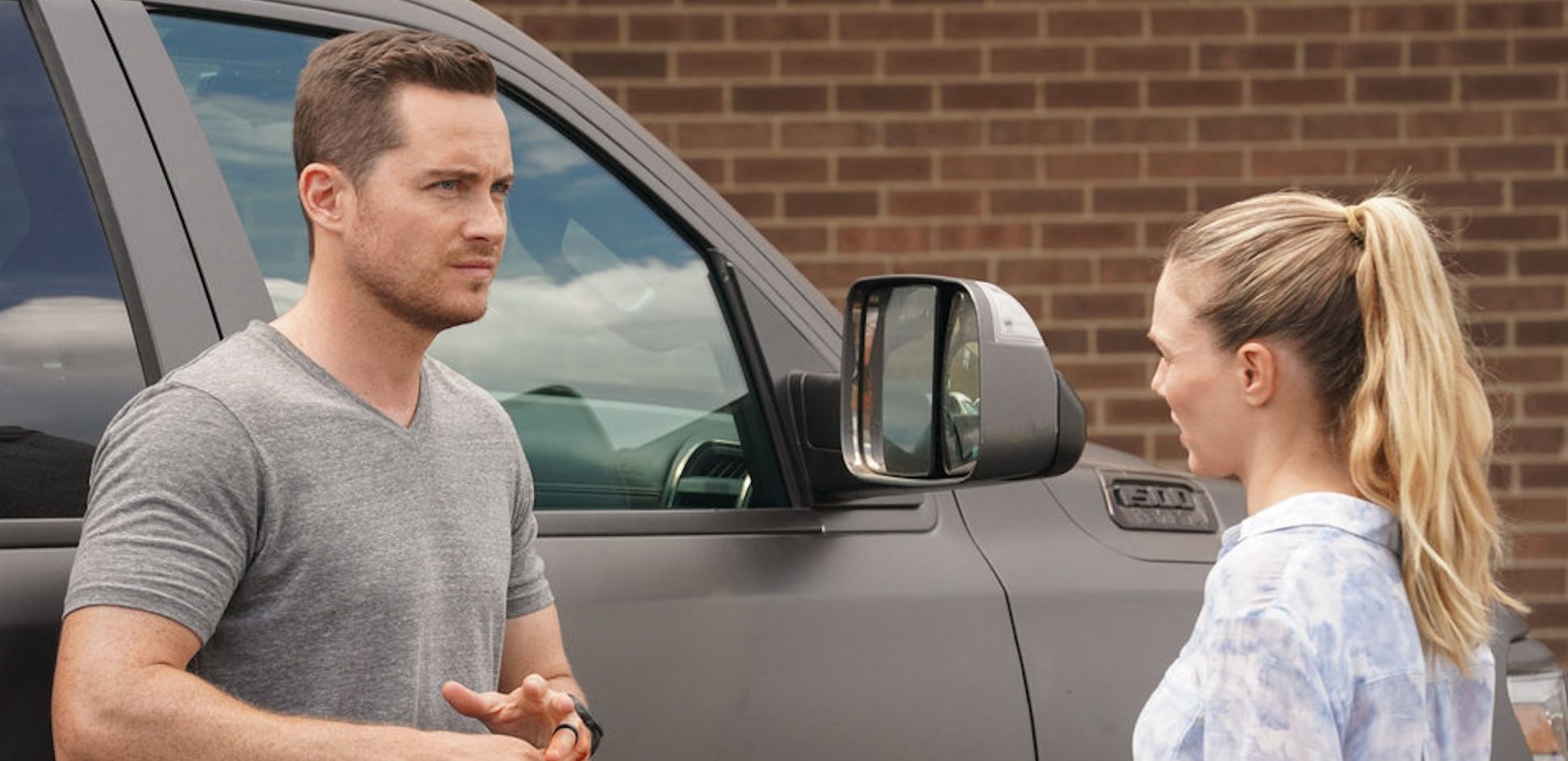 Jay and Hailey's marital union, however, doesn't last long. Upon getting troubled by the "grey areas" of his profession, Jay decides to leave the CPD and join the Army to bring down drug cartels in Bolivia. "I swear to you that we're gonna get through this because you're the love of my life, and if I'm yours, then you'll know that you have to let me go," Jay tells Hailey before leaving for Bolivia. Hailey initially respects her husband's choice and gives him space. She focuses more on her work as a detective to escape from the pain caused by Jay's absence.
In the twentieth episode of season 10, Hailey realizes that it is time for her to make a decision concerning her relationship with Jay, especially after coming to know that her husband has extended his stay with the Army. Since she doesn't receive any indication from Jay that he wants to stay together with her, Hailey starts to consider breaking up with him to put an end to the pain caused by their separation. "You know it is ok to let go if you're the only one fighting. Doesn't mean you don't love 'em, just means you love you, too," Voight tells her. Following the conversation with her superior and father figure, Hailey takes her wedding ring off, indicating that she is parting ways with Jay.
Read More: Does Adam Die in Chicago PD? Theories