Netflix is packed with an infinite catalog of thrilling, racy, and some of the best crime dramas. And a subset of these action-packed shows deal predominantly with police procedurals. If you want to check out some edgy, engaging, and gritty titles that specifically belong to this genre, then you have come to the right place. Here's the list of really good FBI / cop shows on Netflix that are available to stream right now:
15. The Fall (2013)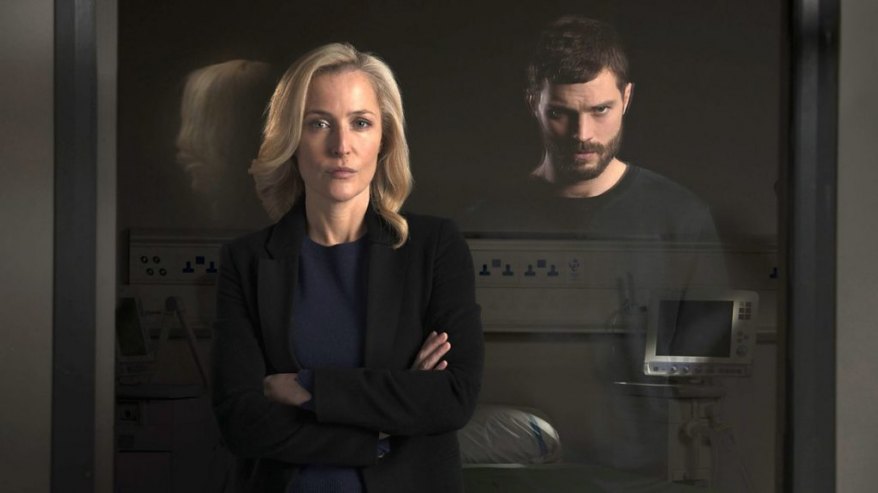 'The Fall' is a psychological thriller drama that primarily revolves around two lead characters — a serial killer who is the antagonist, operating in and around Belfast and Northern Ireland, and a strong female detective from the London Metropolitan Police who is determined to track him down. Since the local police has no experience in tackling crimes inspired by sexual motivation, they seek the help of expert DSI Stella Gibson. She forms a task force in order to solve this ugly chain of homicidal crimes with one motto: "Anyone not part of the solution is part of the problem". On the other hand, the killer is Paul Spector, who has a family, and who leads a double life. Fascinating and highly gripping, 'The Fall' is a cat and mouse chase between two determined hunters.
14. Mindhunter (2017)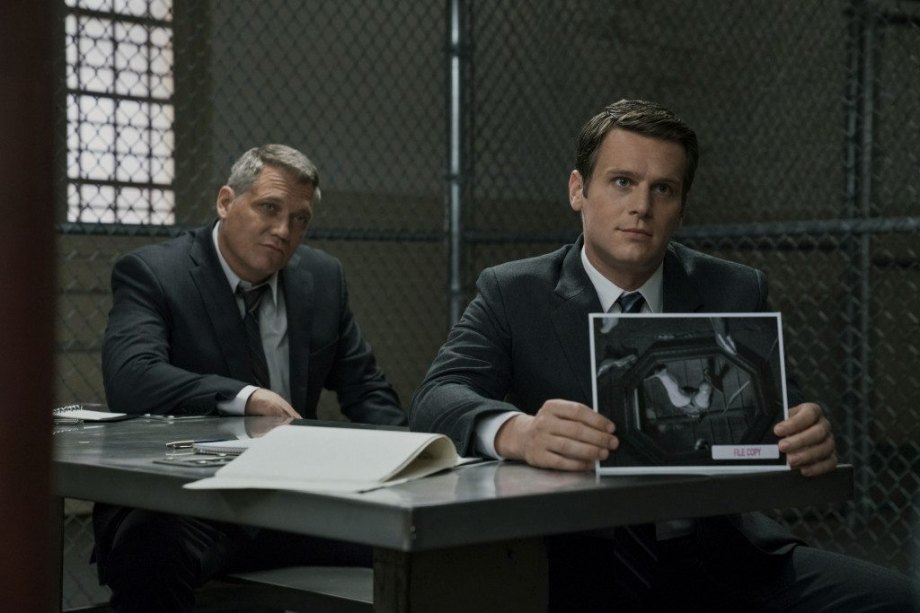 'Mindhunter', a Netflix Original series, adopts a unique, one-of-its-kind approach to the genre of FBI shows. It is about the psychological analysis of criminals' minds, in an attempt to understand their twisted psyches. Based on real-time events and FBI agents, 'Mindhunter' is set in the 1970s. It follows two team members from FBI's Behavioral Sciences Unit, who interview various offenders and tries to change the conventional investigative methods for serial killers. It tells us the story of how the FBI introduced psychology into their criminal cases. Combining facts with fiction, this show makes for a stellar, mind-blowing watch.
13. The Sinner (2017)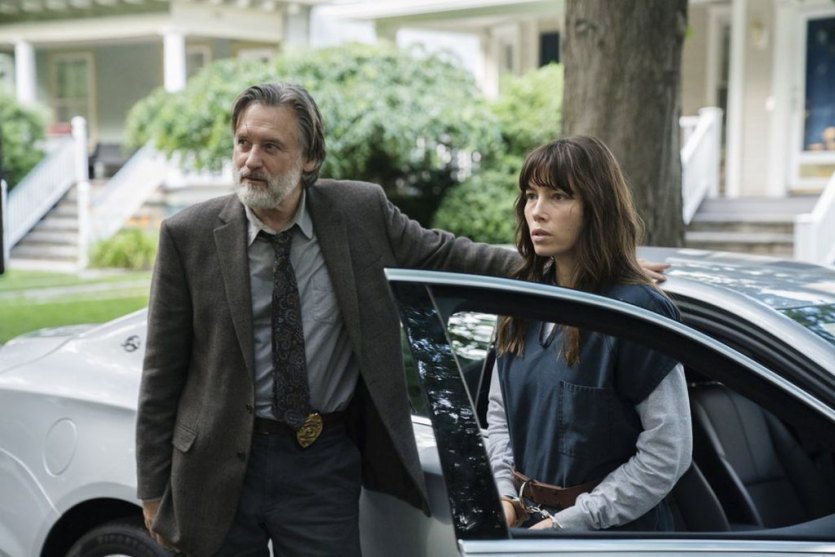 An anthology crime series, 'The Sinner' is an adaptation of the novel of the same name written by German crime writer Petra Hammesfahr. Each season features one particular case, where detective Ambrose joins hands with the local authorities to solve it. For instance, season 1 deals with the unusual incident of a seemingly sweet and nice mother, who suddenly murders a man on the beach, in a fit of rage. Ambrose thinks that all is not what it seems like and becomes obsessed with the case. Season 2 shows another weird occurrence when a 13-year-old boy confesses to poisoning a couple. Further investigation led by Ambrose and cop Heather Novack unravel several buried secrets about the town. Season 3 is about Ambrose investigating a fatal car crash which comes with a much greater, sinister secret behind it.
12. Criminal Minds (2005)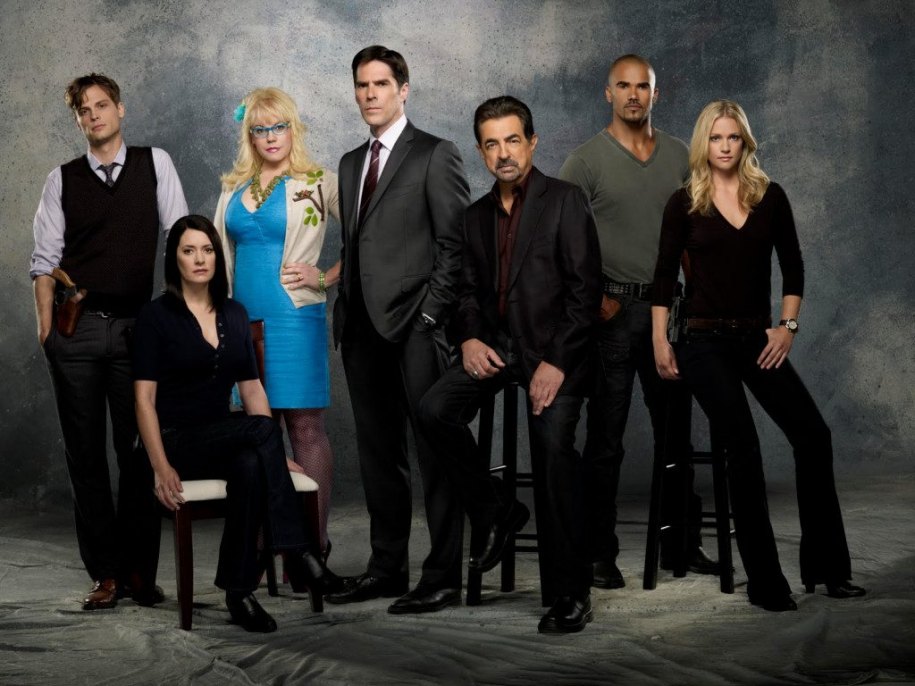 The events of 'Criminal Minds' take place in Quantico, Virginia. It chronicles the activities of the Behavioral Analysis Unit (BAU), which is a sub-part of the FBI. The plot of this show mainly revolves around local authorities calling in the BAU to apprehend perpetrators of violent crimes. The team employs a controversial and scientific art of profiling to track and finally arrest the suspect. Some of the steps involved in this profiling technique include noting down the characteristics of the criminal, matching these traits with similar crimes committed in the past, and using psychological analyses. Since the process is highly demanding and time-consuming, all the members of BAU are fiercely loyal to the organization and to each other. The show also focuses on how the crew members often cannot lead a stable family life due to the nature of their work.
11. Sacred Games (2018)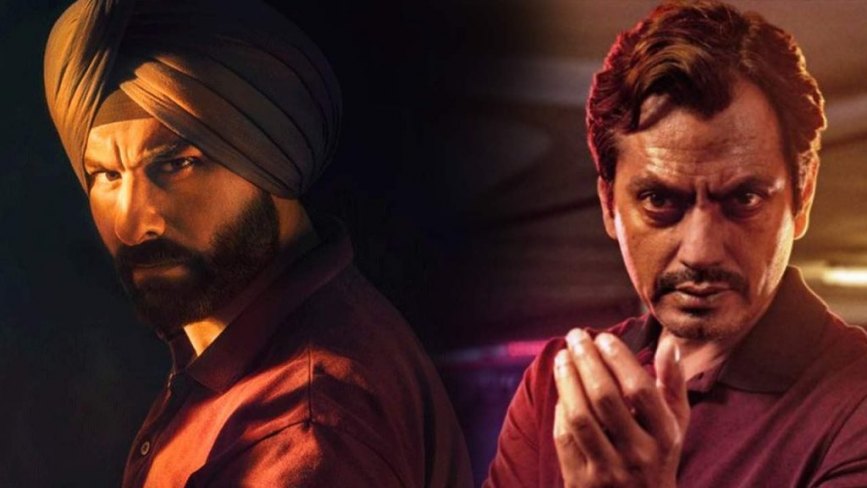 An Indian thriller drama, 'Sacred Games' revolves around police officer Sartaj Singh, after he gets a call tipping him about the whereabouts of the underground overlord Ganesh Gaitonde. Considering this turn of events to be a chance to lift his failing career, Singh embarks on a cat and mouse chase across the streets to Mumbai to catch Gaitonde. In this chase, we get to know of several secrets buried within the shady lanes of the city. Racy, sweaty, and full of twists and turns, 'Sacred Games' (a Netflix Original) definitely deserves a mention on our list.
10. Happy Valley (2014)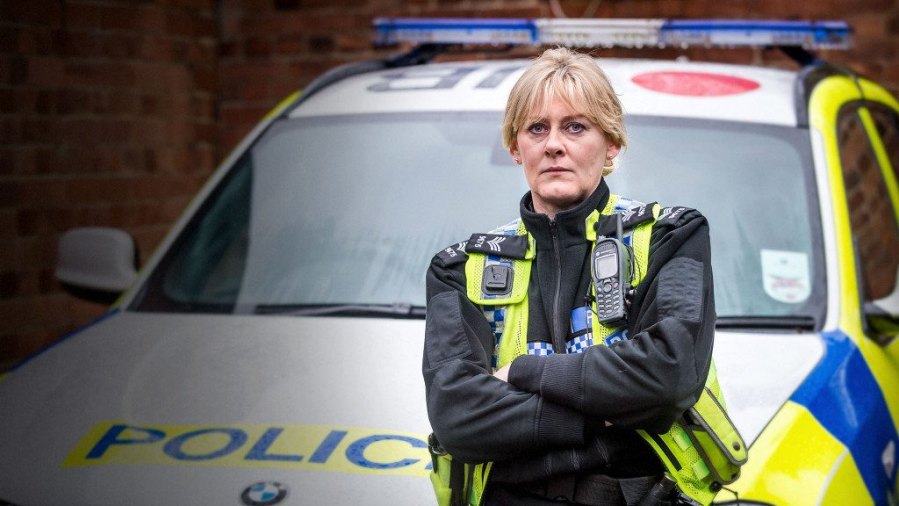 'Happy Valley' is a British crime drama TV show which stars Sarah Lancashire and Siobhan Finneran as the protagonists and arrives from writer and creator Sally Wainwright. It features Wainwright, Euros Lyn, and Tim Fywell as the directors. Released on BBC One on 29th April 2014, this show won the BAFTA Award for Best Drama Series in May 2015. The plot of 'Happy Valley' mainly revolves around Catherine, who leads her team of police officers, posted in rural Yorkshire valley. A determined woman with a no-nonsense attitude, she gets involved in a brutal crime which began with a staged kidnapping. Although the case is far higher than her rank, she feels personally involved and leaves no tables upturned to solve it.
9. Narcos (2015)
As you must already know, 'Narcos' is about the rise of the drug empire in Colombia. It takes us to the 1980s when powerful drug kingpins ruled the cocaine trade. Raw, gritty and completely original, 'Narcos' brings to you the notorious criminals and the crimes committed by them. Now, why we have included this show on our list is because it also focuses on the law enforcement officers who struggle to catch these powerful criminals, including drug overlords like Pablo Escobar. In this battle, many forces, such as legal, political, police, military and civilian, combine and find themselves at conflict while trying to bring stability amidst this chaos.
8. The Blacklist (2013)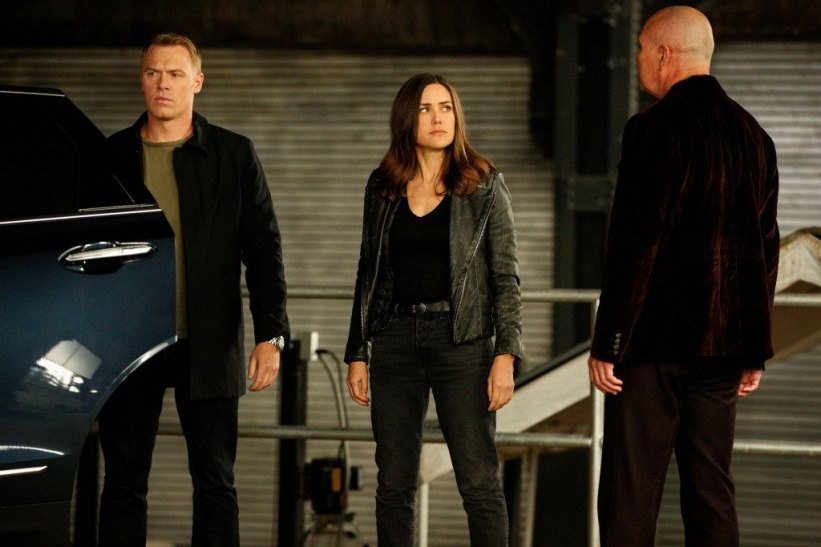 'The Blacklist' introduces us to Raymond "Red" Reddington, who was previously a US Naval Intelligence officer, but then vanished for 20 years to transform into one among the ten most wanted fugitives on FBI's list. Red surrenders one day to Harold Cooper (assistant director of the FBI) and offers his help to track down and apprehend criminals with whom he had spent the last two decades. However, his help comes with two conditions: he wants immunity and he will work only with rookie profiler Elizabeth Keen aka Liz.
Although Keen and Cooper are suspicious about Red's weird request, the latter still decides to test him by asking for his assistance in capturing a terrorist. When they successfully catch and kill the offender, Red confides to the duo that this man was only the first on his "blacklist" of international criminals — a catalog that he had compiled during his mysterious 20 years in exile. He also reveals that the FBI has a common interest with him in tracking down these offenders. As the series progresses, we also get to know why Red is so much interested in Liz. Each episode of the show features one global criminal and depicts the team's efforts as they search for him and finally apprehend the criminal.
7. Manhunt: Unabomber (2017)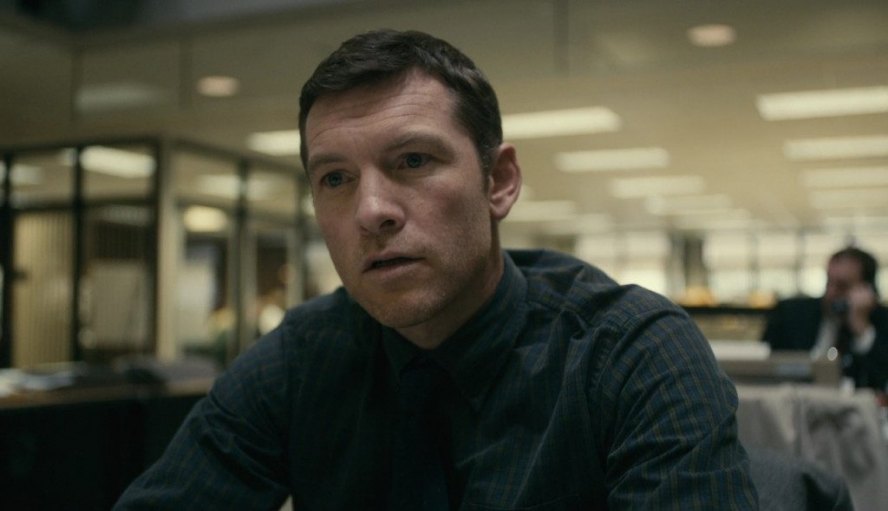 This is a miniseries that chronicles FBI's hunt for the Unabomber in the 90s. For those who don't know, Theodore John Kaczynsk aka the Unabomber, is an American domestic terrorist and anarchist author, previously employed as a mathematics professor. The show introduces us to agent Jim "Fitz" Fitzgerld, a young criminal profiler who has just joined the FBI. While he is given the responsibility of tracking down this notorious criminal, he also has to battle against the bureaucracy of the Unabom Task Force (UTF), of which he is a member. Fitz brings in unconventional methods to fast track the process, but his approaches are dismissed by the higher officials. However, with the execution of his new ideas, Unabomber is finally captured.
6. Peaky Blinders (2013)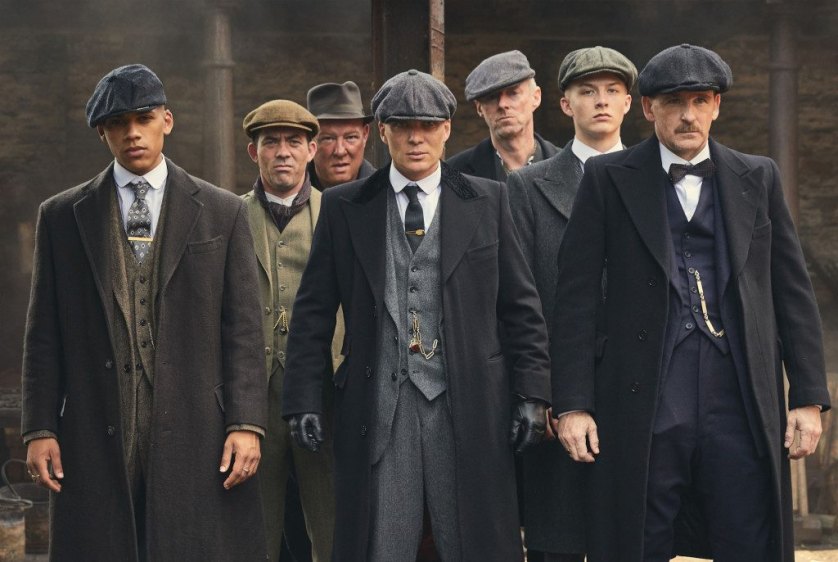 Set in England after World War I, 'Peaky Blinders' is an English TV crime drama that transports us to the 1920s in Birmingham. Arriving from creator Steven Knight and produced by Caryn Mandabach Productions, Screen Yorkshire and Tiger Aspect Productions, the show is about the Shelby family. The notorious Tommy Shelby owns and runs his criminal gang Peaky Blinders, which operates on the streets of Birmingham. Meanwhile, chief Inspector Chester Campbell is determined to nab him and put the gang behind bars.
5. Better Call Saul (2015)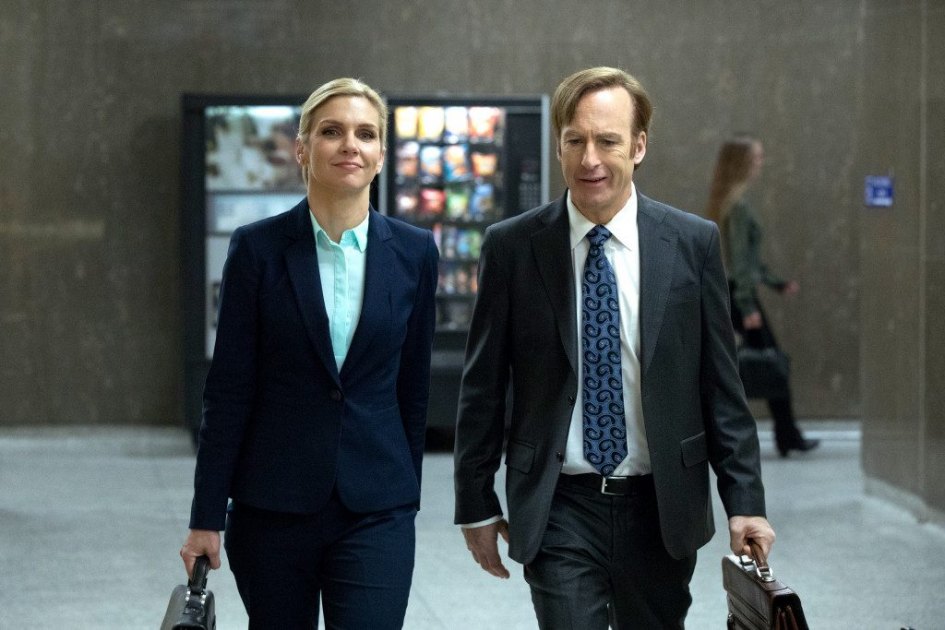 Have you watched 'Breaking Bad'? Then you must already know Saul Goodman — the unethical, resourceful lawyer, who always advises Walter White. Well, 'Better Call Saul' documents his rise from his days as a struggling lawyer in Albuquerque, New Mexico. Named during his birth as Jimmy, he starts his career by first defending petty criminals and representing his clients in civil liability claims. The show also introduces us to his brother Chuck, who is an established legal professional but has not been seen outside the house due to a weird illness. Jimmy supports him by working and helping him with groceries, shopping etc.
However, Jimmy comes with a dark past as a fraudster while working in Chicago and before returning to Albuquerque. Additionally, the show introduces us to ex-cop Mike Ehrmantraut, who is now employed as a toll booth attendant at the parking lot of Jimmy's courthouse. As the episodes progress, we get to see how Jimmy's story entwines with that of Mike's, and how the former grows into Saul Goodman in 'Breaking Bad'.
Read More: Best Prison Shows on Netflix
4. Wentworth (2013)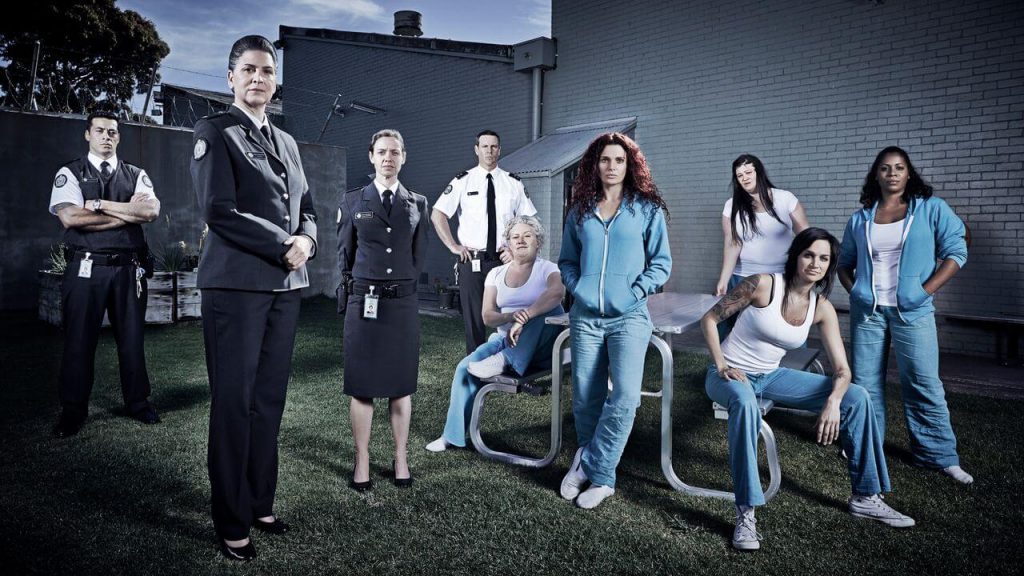 'Wentworth' is essentially a show about prisoners who are imprisoned at Wentworth Correctional Center. It revolves around Bea Smith and chronicles her life in prison after being charged with the attempted murder of her husband. Unaware about how the hierarchy works, she is forced to learn how to survive in prison. This gritty show introduces us to nasty politics, challenges, and struggles between women, trapped behind the razor line. Now, why we included this show here is because it also gives a deep insight into the day-to-day lives of the correctional officers employed there, both inside and outside the prison walls. You get to see the psychotic governor turned prisoner Joan Ferguson, the meek Vera Bennett, and the hot-headed Will Smith. One of the most popular series in Australian TV, 'Wentworth' is a must-watch, especially for fans of 'Orange Is the New Black'
Read More: Best Werewolf Shows on Netflix
3. Quantico (2015)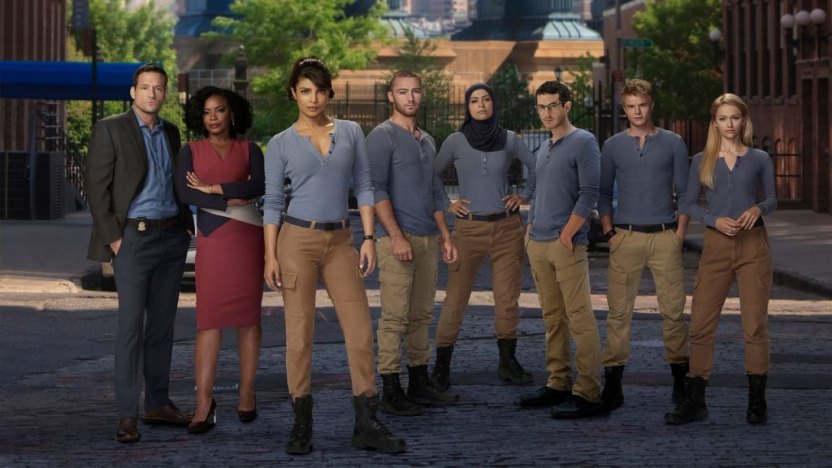 'Quantico', is an American TV thriller drama that aired on ABC from September 27, 2015, to August 3, 2018. It is produced by ABC Studios, created by Joshua Safran, and executive produced by Mark Gordon, Robert Sertner, Nicholas Pepper and Safran. The show introduces us to the bright, new FBI recruit Alex Parrish, who has freshly graduated from the FBI Academy and joins the team. Unfortunately, she becomes the prime suspect in a terrorist attack and escapes from prison in a quest to prove her innocence. Flashing between two timelines, 'Quantico' gives us glimpses of Parish's past and present — when she was in the Academy and now, when she is on the run.
2. Terrorism Close Calls (2018)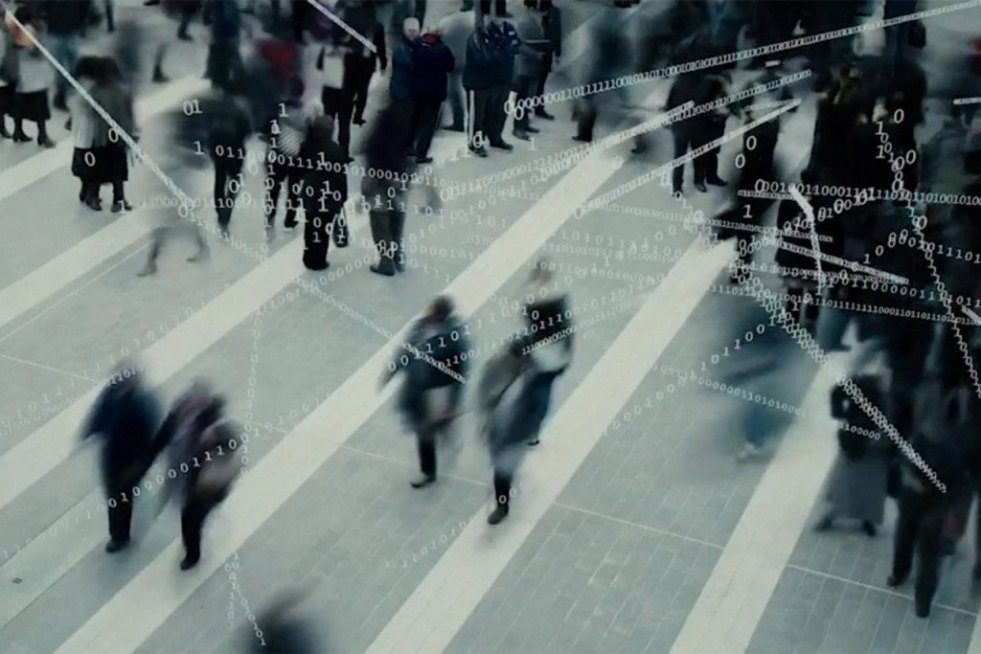 'Terrorism Close Calls' is a wonderful, thought-provoking documentary that explores deadly terrorist attacks, some of which were successful and some of which did not go as planned. Every episode takes up one case and features dedicated law enforcement officers who explain how these disasters were avoided at the nick of time, saving thousands of innocent to-be victims.
Read More: Best Viking Shows on Netflix
1. Border Security: America's Front Line (2016)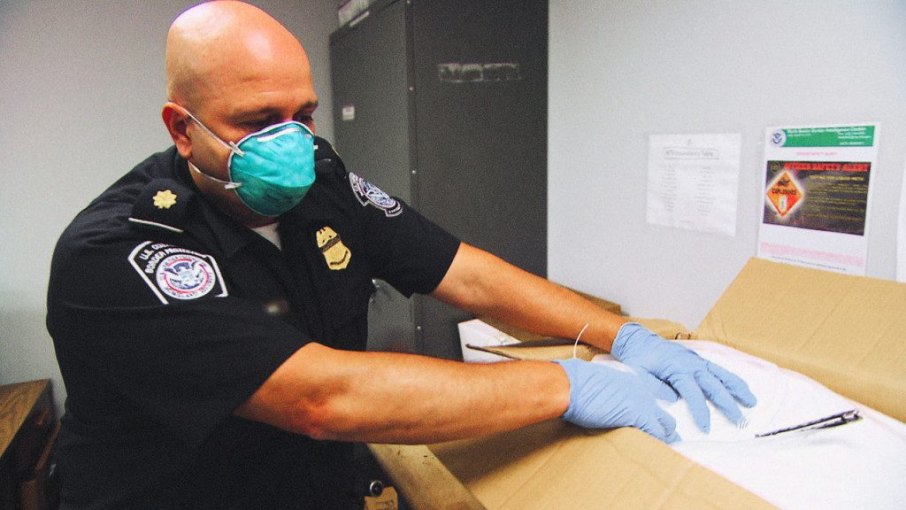 'Border Security: America's Front Line' is yet another documentary, which as the name suggests, revolves around the activities of the US Customs and Border Protection (CBP) officers and agents. It chronicles how they clear travelers on land, air and marine ports of entry, inspect cargo and secure America's borders. In fact, these officials can never sit at peace. Their day-to-day lives are filed with tasks that concern illegal travelers, weapons, and contraband, thereby, ensuring that they never have one dull moment during their working hours.
Read More: Best Comedy Shows on Netflix