Netflix's 'Too Hot to Handle' is a reality dating series wherein romance and relationships take surprisingly unexpected turns at every possible step. In this $100,000 celibacy challenge, the objective is for a bunch of attractive individuals from all across the globe to keep their hands to themselves while establishing connections simply through emotional mingling. As we've seen over its two seasons, while some spectacularly fail to do so, others, like Joey Joy and Carly Lawrence, seem to create a bond that runs deep. So now, if you are wondering where they stand today, we've got the details for you.
Joey and Carly's Too Hot to Handle Journey
When Joey stepped onto the shores of the Turks and Caicos Islands for the program, he was on the lookout for beautiful girls to have fun with, whereas Carly was just starting to deal with her split from Chase DeMoor. They admitted that they caught each other's eye from the get-go, but the latter was hung up on Chase. However, once Chase moved on rather speedily, Carly decided that it was time for her to do the same.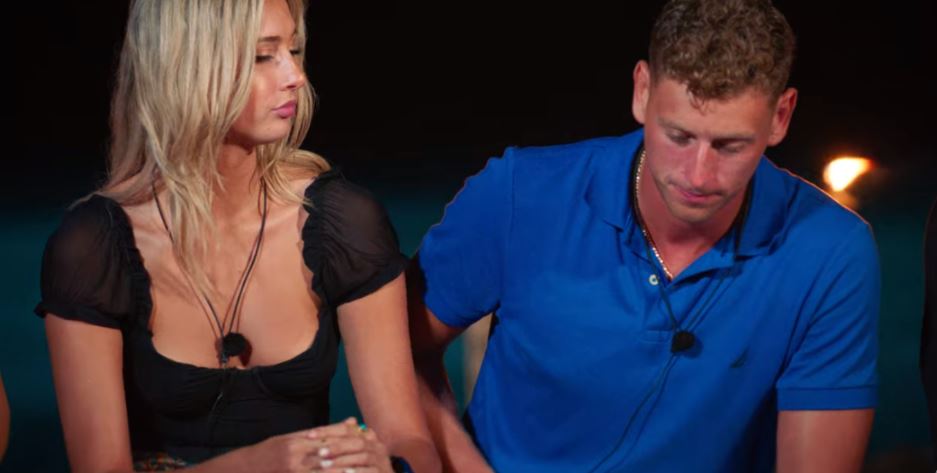 From Joey asking her if she was "done stressing" to their very first kiss, they went quickly and lost $3,000 in the process. However, the two did feel a spark that they couldn't ignore and chose to go with the flow. Initially, it seemed like Carly was going from one guy to the next without a real connection, but that was not the case with Joey. Not only did she find him quite charming and dorky, but Joey defended their link the next day itself while they were getting the flak for losing money.
Moreover, when Carly and Joey attended a communication workshop with Chase and Tabitha to eliminate the animosity, Joey confessed that he was glad to see Carly open up and share her feelings despite the awkwardness. From then on, he decided to do everything he could to put a smile on her face, and they grew stronger until the end.
Are Joey and Carly Still Together?
Thanks to their honest communication and lack of further obstacles, once Joey and Carly were allowed to go on one last date before the experiment concluded, which was really their first, the two had a great time. They mutually felt that they would love to see if they would work in the outside world as well. Since their conversation was positive and genuine, they were allowed to kiss with no risk at all.
Joey and Carly truly felt good with each other, which was evident in everything they did. Well, apart from Joey not voting for his partner to be the winner despite claiming how proud he was of her journey. However, even with that, it appears as if Joey and Carly are still together. Even though they do not currently follow each other on Instagram, we are staying optimistic about their relationship because the only reclouted note on Joey's BitClout account mentions Carly, and she's also the only one he follows there as of yet.
Furthermore, Carly was in Miami, Florida (Joey's base), early on this year and seemed to have spent quite a lot of time in the city. From getting tattoos to exploring downtown Brickell, her geotags reveal that she's done it all in Miami. Therefore, it's very plausible that Carly and Joey have been together this entire time.
Read More: Are Cam and Emily From Too Hot to Handle Still Together?