'Doubling Down with the Derricos' is a captivating American reality television show that first graced the screens on TLC on August 11, 2020. The reality series documents the lives of the Derrico family, that consists of 14 children. Interestingly, all the kids were conceived naturally without IVF and were born out of just six pregnancies. The family has several multiples, such as twins, triplets, and quintuplets. Together, Karen and Deon navigate the joys, challenges, and sheer excitement of raising their ever-expanding family under one roof.
With their bustling household in a modest four-bedroom house in Las Vegas, the Derricos tackle the daily adventures of parenthood with unwavering love, laughter, and an indomitable spirit. 'Doubling Down with the Derricos' takes viewers on an unforgettable rollercoaster ride, showcasing the titular family's unique and endearing dynamics as they embrace the blessings and surprises that life has in store for them. Now, if you are curious whether Karen and Deon are still together, we've got you covered.
Karen and Deon's Journey
Karen and Deon Derrico, the charismatic couple at the center of TLC's hit show 'Doubling Down with the Derricos,' lead a truly extraordinary life that captivates viewers worldwide. As per reports, the couple shares the joys and challenges of raising their astounding brood of 14 children, making for a riveting and often chaotic journey that has garnered immense popularity since the show's debut in 2020.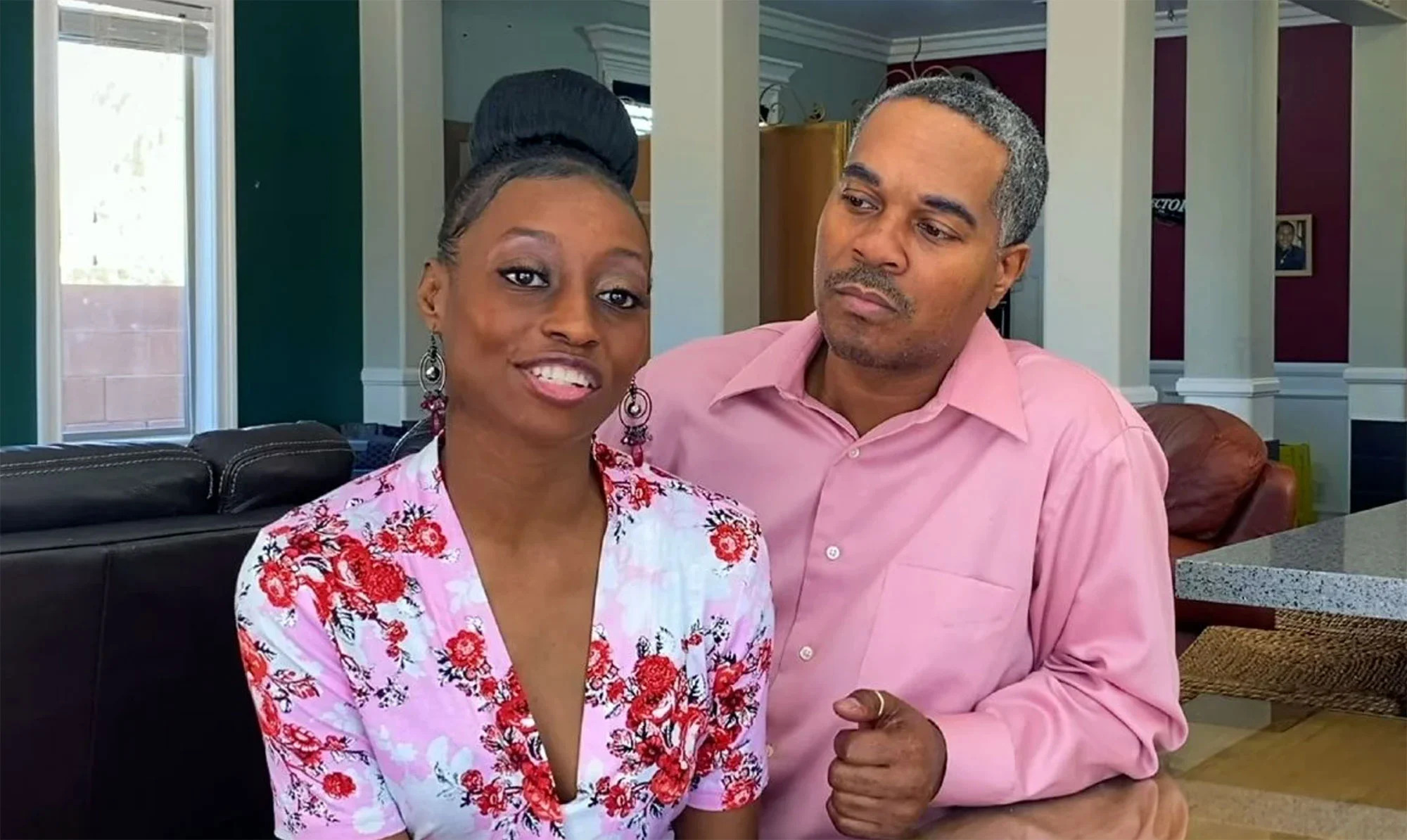 While the initial focus of 'Doubling Down with the Derricos' was on the couple welcoming their triplets, it soon became evident that this was not their first experience with multiple births. The Derrico children span a wide range of ages and personalities, including 16-year-old Darian, 11-year-old Derrick, 10-year-old twins Dallas and Denver, and the energetic quintuplets Deonee, Daician, Daiten, Deniko, and Dariz, who are eight years old. The family's younger members include 4-year-olds Diez and Dior and the adorable 2-year-old triplets Dawsyn, De'Aren, and Dyver.
While managing a household with 14 children may seem overwhelming to most, the Derricos' desire to expand their family faced a heartbreaking setback when they experienced a miscarriage in 2021. This emotional event shed light on their challenges as parents and as a couple. In an episode from the show's first season, Karen opened up to her mother-in-law, Gigi Derrico, expressing the strain on their relationship.
Understanding the immense pressure of raising such a large family, Gigi sympathized with Karen and shared her experiences juggling parenthood and marriage. She emphasized the importance of open communication as the cornerstone of a healthy and thriving marriage, offering valuable advice to her daughter-in-law. In fact, Karen Derrico opened up about the challenges she and her husband, Deon Derrico, face in their relationship as they navigate the unique needs of their children.
In a candid conversation with her mother-in-law, Karen expressed her concerns about her lack of bonding while breastfeeding their child Dawsyn and her difficulty sharing this issue with Deon. She described their lives as "two ships that pass in the night," as their busy schedules with the children leave them with little time to connect. Karen admitted that their particular concerns and responsibilities have caused their relationship to become out of sync. With their attention focused on the different needs of their large family, they have found it challenging to prioritize their relationship.
Gigi, Karen's mother-in-law, emphasized the importance of making time for one another and maintaining open lines of communication. These revelations shed light on the complexities of balancing parenting and maintaining a strong marital bond within a bustling household. The pressures and demands of raising 14 children can strain and affect the relationship dynamics between spouses. Let's find out if the twosome are still together.
Are Karen and Deon Still Together?
Despite their challenges in balancing their large family's demands, Karen and Deon Derrico remain sincerely in love and happily married. While they may experience moments of strain and disconnect, their commitment to each other shines through. Their enduring love and unwavering dedication to their relationship are evident in their determination to overcome obstacles and nurture their connection. This was evident during the show's third season when the couple was expecting their fifteenth child together, but unfortunately, Karen suffered a miscarriage.
Nevertheless, Deon supported his wife throughout the challenging phase and provided her with much-needed support. Despite the hectic nature of their lives, the couple's bond serves as a firm foundation, reminding them of the importance of cherishing their love amidst the joys and trials of raising their extraordinary family. As of writing, Karen and Deon are happily married, and we wish them the best for the future.
Read More: Is Doubling Down With the Derricos Scripted?