Part of the beloved 'The Bachelor' franchise, 'Bachelor in Paradise' is a captivating reality series that features some of the most popular reality TV stars. Seeing those who have had their affections rejected trying to find love once more is something few can help but not watch with bated breath. Needless to say, the show has seen many couples come together, though few are as popular as Katie Morton and Chris Bukowski. Starring in the sixth season, the duo gained many admirers who eagerly rooted for them to have a happily ever after. For those wondering if the two are still with each other, we have just the answers you need!
Katie Morton and Chris Bukowski's Bachelor in Paradise Journey
Katie Morton was first seen on television during her time in 'The Bachelor' season 23 when the leading man was none other than Colton Underwood. Though she could not win the latter's affection, she gained a huge fan following, with people eager to see more of her in the future. Meanwhile, Chris Bukowski was seen in the eighth and tenth seasons of 'The Bachelorette,' followed by his appearance in the third iteration of 'Bachelor Pad.' He was also seen in the first two seasons of 'Bachelor in Paradise.'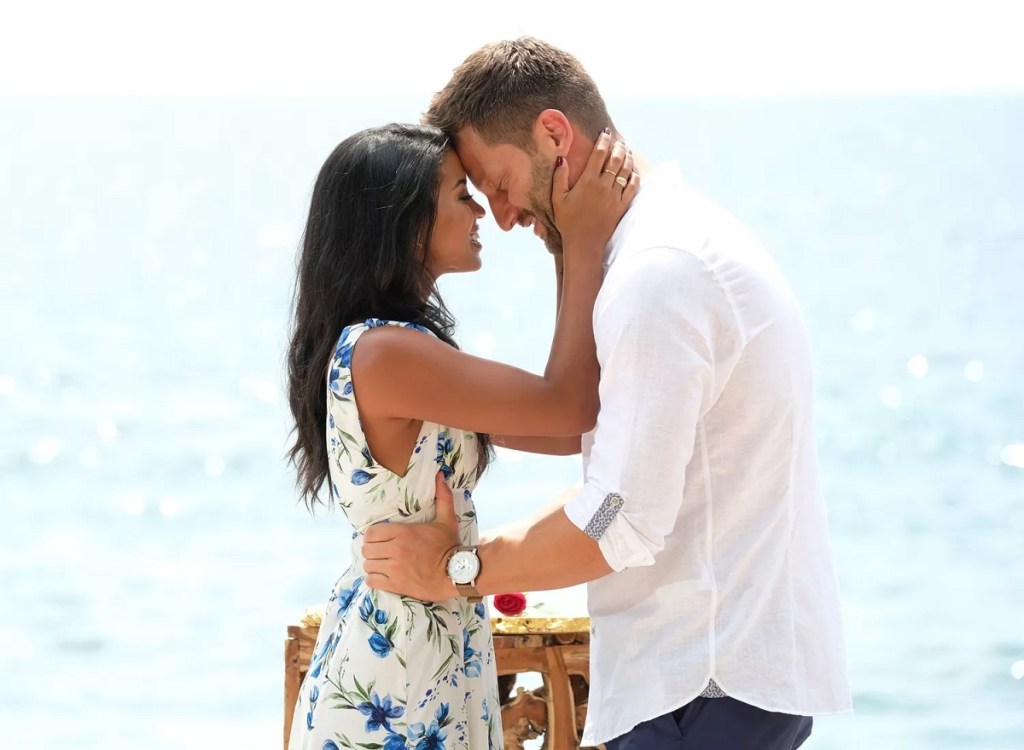 Given the immense popularity gained by Katie and Chris due to their respective television performances, their participation in the sixth season of 'Bachelor in Paradise' was welcome news for many. Set in Sayulita, Mexico, this particular iteration of the series indeed served as a different experience for the latter, who had previously left seasons 1 and 2 of the show within the first few weeks. However, this time around, he found himself forming a genuine connection with Katie.
Soon after getting to know each other, it seemed like the romantic dreams of both Katie and Chris were soon to be realized. They found comfort with each other and became a couple that fans could not help but cheer on as the show progressed. Fittingly, Chris proposed to Katie in the finale episode, much to the latter's delight, who gladly accepted the proposal and was more than happy to celebrate the occasion. Nevertheless, their relationship was yet to be tested in the real world.
Are Katie Morton and Chris Bukowski Still Together?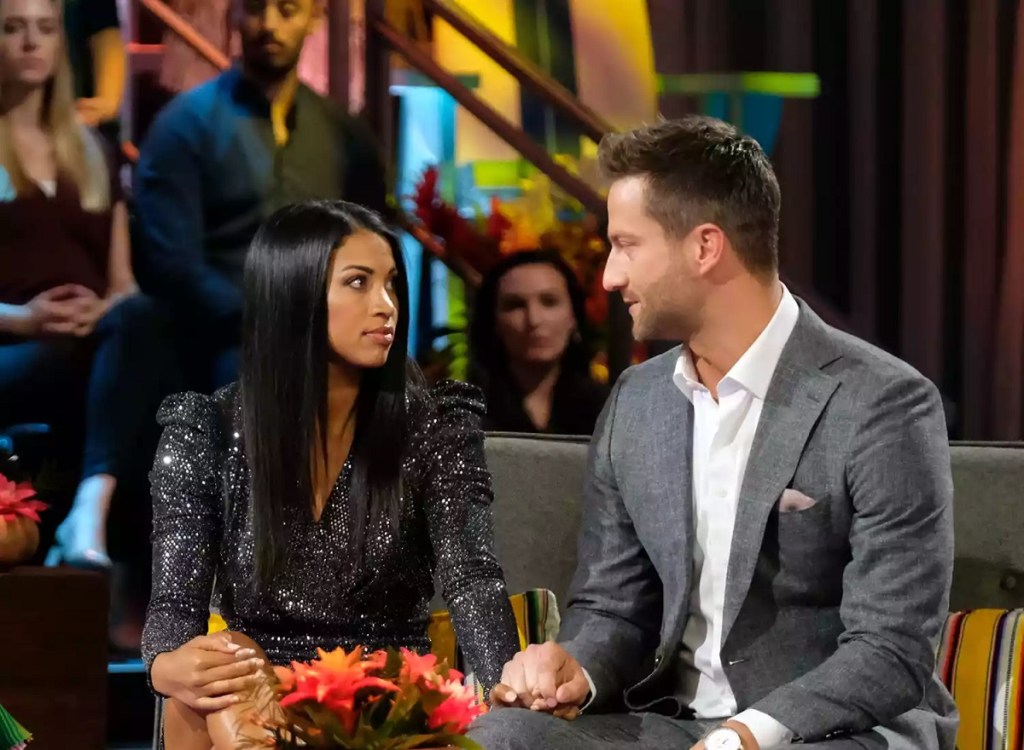 As of writing, Katie and Chris are not together. The first indication of their separation came during the 'After the Final Rose' special when the former was spotted without her engagement ring. "We're still engaged," she shared at the time. "I just put in so much effort every day, and I love him so much. But I put in so much that my tank empties. And if I'm not getting it filled, I break down." Both admitted that their relationship had been rocky since their time in Mexico though they remained firm about their love for each other.
"It was what it was," Katie explained to E! News regarding the events in the season 6 finale. "It was real, and it was honest. I have no regrets. It's different to see yourself in that environment, but we are doing so great now, so I'm happy. That totally was a growing and turning point for our relationship." The episode in question aired on September 17, 2019, and Katie confirmed the continuation of her engagement with Chris in November of the same year.
However, on December 10, 2019, Katie and Chris publically announced their break up via Instagram. "One of the many lessons this life has taught us is that it's okay to be stubborn in the pursuit of happiness," they shared. "To fight for what is real and good, and that often the hardest thing and the right thing are the same. We've reached a point in our story where we agree it's best to go our separate ways. We have chosen to love and respect each other as friends because that's the base of our relationship, and it's what is most natural for us."
"We are incredibly thankful for the support we've received from our family, friends, and everyone who supported us throughout our journey — from paradise to this moment. We are grateful for everything that we've learned in this chapter and are hopeful for what is to come in life and in love for both of us," Katie and Chris added. In November 2020, the former shared that she was in a new relationship and was always happy to spend time with her partner in London, UK.
"I've been keeping it super private, but I was, like, you know what, you can't jinx the right thing. If it doesn't work, it doesn't work. If I get hurt, I get hurt," Katie confessed to US Weekly. "My mom said, 'You better run through the minefield, if you get blown up, you get blown up.'… I think she was going for the 'Hunger Games' idea, like, just run through, and if you get blown up, you get blown up, but if you make it to the end, you make it to the end. But you have to run through and just go." On the other hand, Chirs is happily in a relationship with Anna Redman, whom he has been dating since December 2021.
Read More: Where is Bachelor in Paradise 2022 Filmed?