The success of '90 Day Fiance' birthed a host of fascinating spin-off shows, including the very interesting '90 Day Fiance: Before the 90 Days.' Focusing on US citizens and their foreign partners, the show is a detailed study of international relationships and follows the lovers as they put their connection to the test before deciding to marry and apply for a K-1 visa. Along with the developing relationships, the show even portrays the couples' first in person meeting as they try and work on their problems in the name of love.
When Kim Menzies and Usman Umar were introduced in season 5, fans immediately recognized the latter as his relationship with Lisa Hamme was documented in the fourth season of the show. Although Usman and Lisa have since split up, fans are anxious to know if Usman has it all figured out with his new lady love — Kim. Let's dig deep and find out of Usman and Kim are still together, shall we?
Kim and Usman's 90 Day Fiance: Before the 90 Days Journey
In season 4, Usman Umar AKA Sojaboy was shown to be happy with Lisa Hamme before their relationship suddenly turned sour. Later, Lisa even blamed Usman for using her to further his music career. After months of living separately, they finally divorced in 2020. Following such a devastating split, Usman was quite wary about meeting or falling in love with women quite older than him. Nevertheless, fate seemed to have planned his meeting with Kim, and Usman found himself falling head over heels in love once again. But this time around, he was pretty cautious and scrutinized Kim's every intention.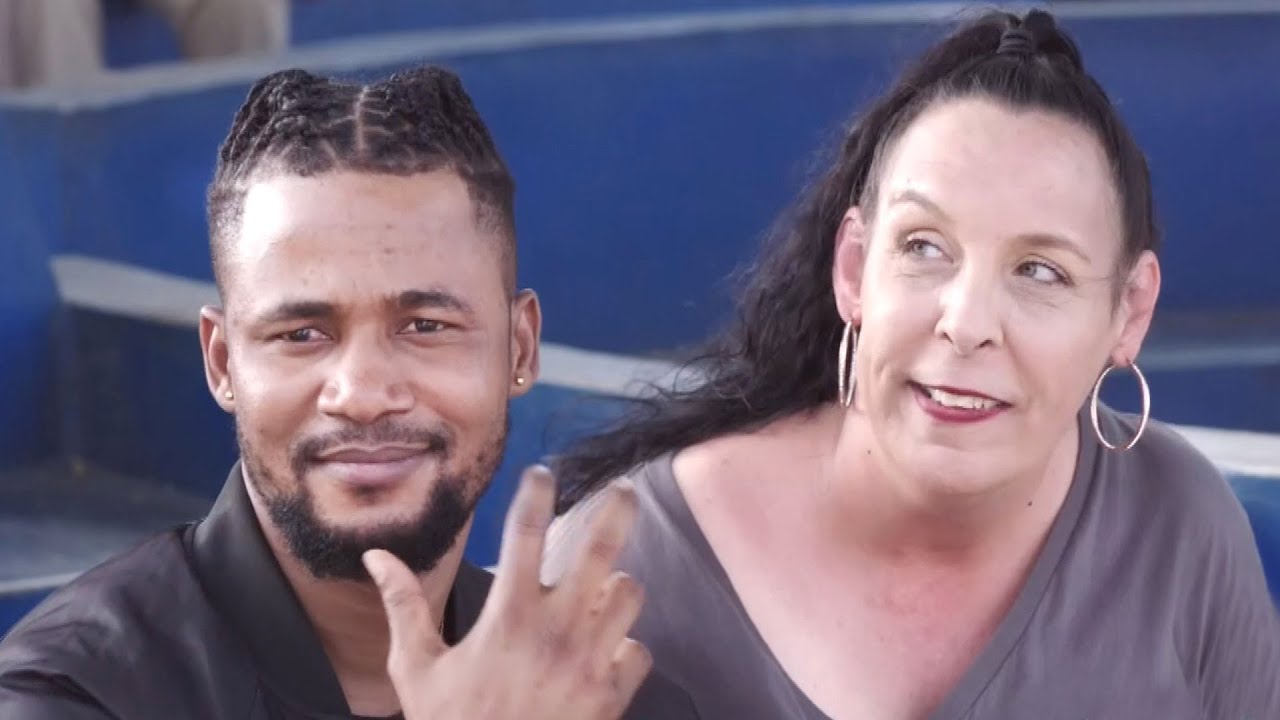 However, with her also interested in the Nigerian rapper, Usman gave in, and the two started a beautiful relationship. The Californian native Kim entered Usman's life through DMs, but the massive physical distance between them turned out to be an issue. Kim believed that she was quite lucky and even looked forward to meeting Usman face-to-face. However, the Nigerian citizen seemed in two minds from the very beginning. After dilly-dallying for quite a bit, the couple decided to meet in Tanzania, where Usman was shooting a music video.
With Kim being a huge fan of Usman's music, she immediately agreed and flew over to Tanzania. Once the two met in the foreign country, Usman seemed taken aback at how young Kim looked. He claimed that the 50-something beauty did not look her age at all, while she showered him with costly gifts, including a Macbook Pro and a Playstation 5. The pair seemed ecstatic at finally being together, and it was adorable to witness their love. But things soon turned sour as even after accepting the adoration and many gifts Kim brought for Usman, the rapper was unsure about spending the night in Kim's suite.
Moreover, Usman even brought a third person to one of their lunch dates, which understandably did not sit well with the US native. Although the couple did spend every waking moment together, Kim was growing impatient at the lack of intimacy and mentioned that they should get to know each other. She even invited the rapper to spend the night with her and hoped he would respect her wishes. Nevertheless, Usman seemed hellbent on sticking to his rule of different rooms, and it seemed like there was no way for Kim to get through to her partner.
Furthermore, the couple also had an embarrassing moment when Kim thought Usman had called her to his room to propose. Instead, the latter was gifted some jewelry the former had brought from his homeland. Dejected and disappointed, Kim appeared to have given up hope on making Usman realize her desires, and their whole relationship turned out to be a rollercoaster ride of highs and lows, making fans question if the couple was indeed cut out for the long run.
Are Kim and Usman Still Together?
Throughout the season, fans have been quite doubtful about Kim and Usman's chemistry, and there have been speculations about their love not being real. However, when questioned about his love in a December 2021 interview with Entertainment Weekly, Usman defended his stance and insisted that his feelings for Kim are undeniably real. However, while dealing with controversies and speculations that Usman used the show to further his popularity and music career, Kim seemed to support her partner wholeheartedly, claiming that he is pure at heart and would never do such a thing for monetary gains.
Kim further went on to acknowledge his love for her and mentioned that Usman had only agreed to be a part of the show as he wanted to share their story with the world. Although recent developments witnessed Kim and Usman getting into a severe altercation, enough clues hint towards a still ongoing relationship. The two are active on social media and even follow each other's accounts. They are also one of the few couples who openly appreciate each other on Instagram as Usman promoted Kim's Cameo videos on his account and even posted a picture of her son, Jamal, commemorating his graduation.
On the other hand, while Kim is all praises about Usman's music career and happily promotes it, the US citizen also shared some adorable pictures from the time she spent with her significant other at Stone Town, Zanzibar. Besides, the couple continues to interact playfully with each other on their social media platforms. Thus, with a mountain of evidence pointing towards the pair still going strong, it seems that Usman will finally be lucky on his second chance at a '90 Day' relationship.
Read More: Are Memphis and Hamza Still Together?