The reality television series, 'The Real Housewives of New Jersey' or 'RHONJ,' follows a group of wealthy women living in New Jersey. The reality show documents their personal and professional lives, including social interactions and relationship issues. It has been airing since May 2009 and is known for its focus on group dynamics and juicy drama between the cast members. One couple on the show, entrepreneurs Lauren Manzo and Vito Scalia appeared in multiple seasons.
Vito was first introduced on the show in season 5, which aired in 2013. In that season, viewers saw his proposal to Lauren becoming a prominent storyline on the show. On the other hand, she has been a primary cast member of 'RHONJ' since its inception in 2009. Lauren was a regular on the show from season 1 through season 5 and has occasionally appeared in later seasons. After season 5, the couple's appearances on 'RHONJ' became more limited as they focused on their businesses and family life. While Lauren and Vito have continued to be fan favorites, fans have been wondering about the current status of their relationship. Well, here's everything we found on the same!
Lauren Manzo and Vito Scalia's RHONJ Journey
Lauren Manzo and Vito Scalia's journey on 'RHONJ' has been one of the most endearing storylines on the show. As viewers have watched them grow as a couple, it has been clear that their relationship is built on love, respect, and a shared sense of humor. One of the most memorable moments of their journey was when Vito proposed to Lauren during a trip to the Algonquin Hotel in New York City. The romantic moment was caught on camera, with the reality TV star overcome with emotion as her partner got down on one knee and asked her to marry him.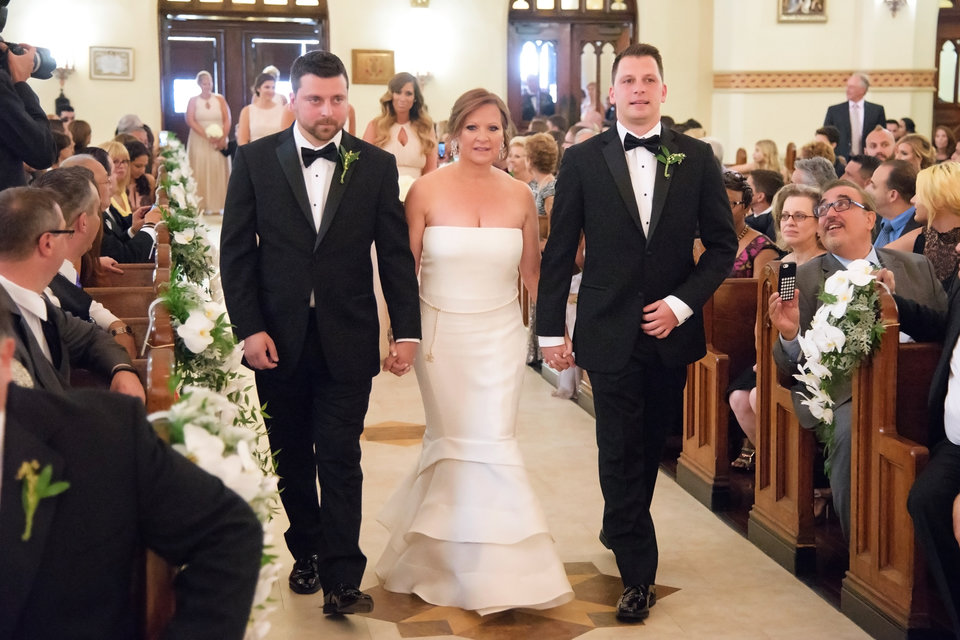 Besides, Lauren and Vito's wedding was also a significant event on the show, with viewers getting a behind-the-scenes look at the planning and preparations leading up to the big day. The wedding itself was a beautiful affair, with Lauren looking stunning in her gown and Vito looking dapper in his suit. Many of the show's other cast members were in attendance, adding to the event's excitement. After their wedding, Lauren and Vito settled into married life and started building their businesses.
Throughout their journey on 'RHONJ,' Lauren and Vito have been a source of inspiration for many viewers. Their love and devotion have been evident in every episode, while their sense of humor and down-to-earth personalities have made them fan favorites. Lauren has been open about her struggles with weight throughout her time on the show, and her husband has always been there to support her. In one particularly touching moment, he surprised her with a trip to a fitness retreat to help her jumpstart her weight loss journey.
Lauren and Vito's joy at becoming parents was evident when they welcomed their daughter Markie into the world in 2017. Viewers saw the couple bonding with their new baby and navigating the challenges of early parenthood. Overall, their journey on 'RHONJ' has been filled with many heartwarming moments that have endeared them to fans of the show. However, with rumors of trouble in their marriage surfacing, fans became curious whether Lauren and Vito's relationship remained intact.
Are Lauren Manzo and Vito Scalia Still Together?
Contrary to rumors, Lauren Manzo's marriage to Vito Scalia is doing well. Though the former hasn't shared any photos with her husband on social media in years, he has confirmed that reports of their split are false. Vito stated that it was "absolutely not true" and ended the speculation surrounding their relationship status. Despite the couple having recently kept a low profile on social media, their love for each other remains strong. They continue to work together in their respective careers while raising their daughter, Marchesa. With Vito's statement, fans of the couple can rest easy knowing that their marriage is intact and they're happy together.
Vito Scalia is part of a close-knit family that owns the popular deli franchise, The Best of Italy, which has branches in Monroe and Orange County, New York. He works alongside his father and other relatives to run the business, and the family-oriented atmosphere is reflected in the establishment's offerings, which are made with love and care. The deli is a popular spot for locals and visitors alike, and it's no wonder that Vito takes great pride in his family's successful business.
On the other hand, Lauren Manzo Scalia is a woman of many talents. Not only is she a devoted wife to Vito and a caring mother to their daughter Markie, but she also owns Fullblown Salon, which has two locations. The salon is a testament to Lauren's entrepreneurial spirit and passion for the beauty industry. Her hard work and dedication have created a successful business that has helped many people look and feel their best. Despite her busy schedule, Lauren effortlessly balances her personal and professional life, all while keeping her family as her top priority.
Lauren and Vito's love and commitment to each other have been a constant throughout, and it is evident they will continue to support each other through whatever challenges come their way. Their journey on the show has been one of the most heartwarming storylines. As they continue to build their life together, fans will undoubtedly be rooting for them and looking forward to seeing what the future holds.
Read More: Are Jackie Goldschneider and Evan Goldschneider From RHONJ Still Together?