Presented by Mark L. Walberg, USA Network's 'Temptation Island' is an intriguing reality dating series meant to test the bonds of loyalty of the participating couples. The show's first version premiered in 2001 on Fix and ran for three seasons. It was then rebooted again in 2019 and now has an impressive fanbase. Among the various participants who were seen in season 5 of the USA Network series, Marisela Figueroa and Christopher Wells captured the nation of many with their history and actions. If you are curious about their continued existence as a couple, we have your back!
Marisela Figueroa and Christopher Wells' Journey Together
Marisela and Christopher started dating about two years before they came on the USA Network show. "When I met him, no, I was not ready to be in a relationship. But I just wanted to keep being around him," she reminisced about the start of their time together. Indeed, her positive feeling for her partner only continued to grow. Meanwhile, Christopher could only thank his lucky stars that he could find the girl of his dreams.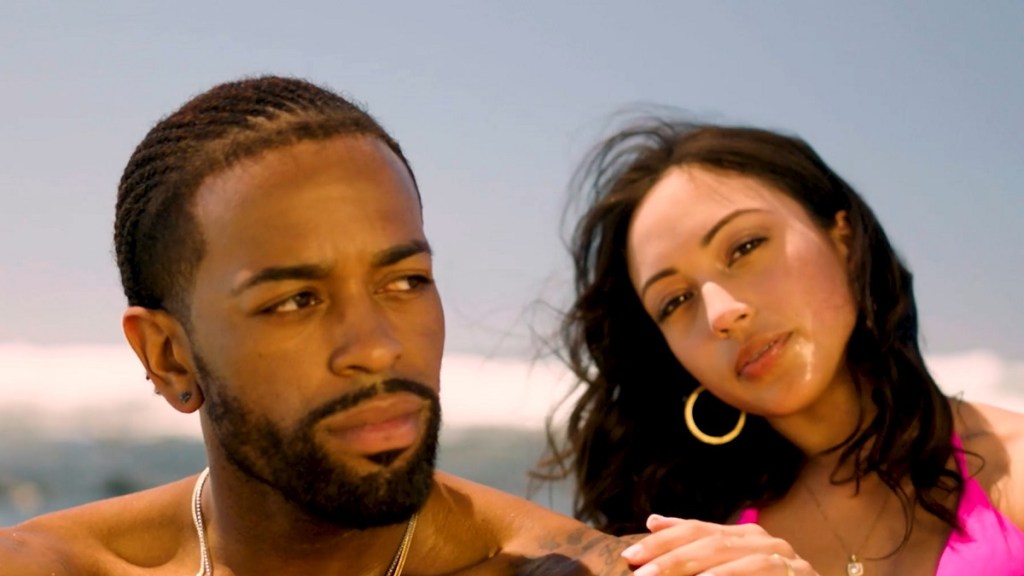 "I felt something in my spirit, and I wake up every day next to her, and I'm just super grateful that the law of attraction brought Marisela to me," Christopher gushed about his luck. As it turns out, dating someone like Marisela has been a long-held dream of the reality TV star. "When I was 15 years old, I told myself I wanted a Latina, and when I met Marisela, I knew instantly this was the woman of my dreams."
Unlike many participating couples, Marisela and Christopher claimed they participated because they knew the experiment would bring them closer. That said, both were apprehensive about the possibility of their partner cheating on them. It would be like opening old wounds for Marisela, given that some of her former partners had cheated on her, and her boyfriend's past behavior did not help matters. Meanwhile, a pragmatic Christopher understood his girlfriend's desire to explore but feared what might happen should she succumb to temptation. After all, his hopes of putting her doubts to rest and hopefully starting a life with Marisela brought him to the show.
Are Marisela Figueroa and Christopher Wells Still Together?
As of writing, neither Marisela nor Christopher has shared any update regarding their relationship status. Out of the two, only the latter seems to be active online and does not seem to have many posts featuring the two on his social media. The only content containing both Marisela and Christopher is the promotional material of the USA Network, which Christopher has been promoting happily. Nonetheless, the absence of Marisela from his Instagram seems to be a recent development, as many of Christopher's regular followers have pointed out that she was indeed a huge part of the feed at one point.
Given their dedication to each other, we are hopeful that Marisela and Christopher are still together and doing well in their respective lives. Given the hopes the couple had attached to the series' outcome, it is redoubtable that their relationship has gone through some significant changes after taking art in the social experiment. Yet, the two do seem to be doing well in their lives, with Christopher working as an actor and bartender. He is also a fitness trainer serving under the banner of Groove with Chris.
Read More: Are Paris Pedro & Great Ezihie From Temptation Island Still Together?