Bravo's 'The Real Housewives of Potomac' is a reality show that chronicles the lives of a few influential women of Potomac, Maryland, and the ups and downs in their personal and professional lives. Monique Samuels and Chris Samuels, a couple who have recently been a part of the controversy about their split. Their last season on the show warped several fiascos that might have challenged them.
Even though their fans live and breathe on drama, this news was upsetting for many. Their relationship was strained, but was it enough to break them apart? Let's look at how the two traversed on the show and how their decisions manifested in the marriage.
Chris and Monique Samuels' RHOP Journey
Monique Samuels first appeared on the show as a main cast member in season 2 in 2017. She tied the knot with Chris Samuels, the former National Football League Player, back in 2012. Before 'The Real Housewives of Potomac,' she had released a few songs, had a blog about motherhood, and had a YouTube Channel. Early on in the show, a passive-aggressive discussion broke out between Monique and her mother-in-law during Chris' induction into the Alabama Hall of Fame. They quarreled about marriage, money, kids, and jobs.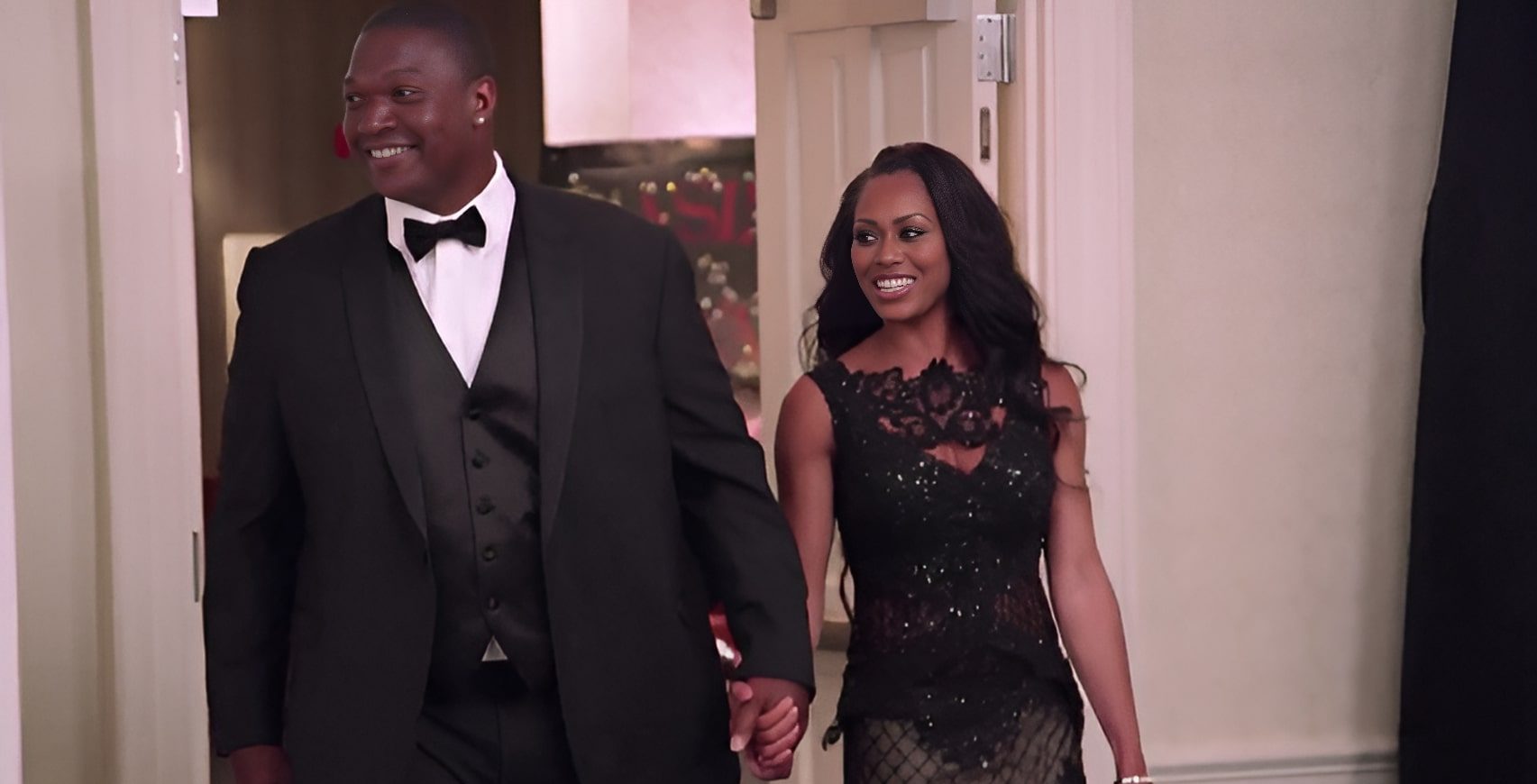 It seemed like Chris was sandwiched between the two, but he still stood up for his wife amidst the whole squabble. The couple also tried to reconnect and discussed their finances on the show, as they spoke of hiring executive assistants to manage all their properties. In season 3, her marriage was going well, but she was stressed due to the overwhelming work. Going on dinner dates with her husband, running errands, and being a mom were too taxing for Monique. Throughout the show, he did these small yet meaningful acts of kindness for her.
Monique didn't hold back from expressing her love either, as she planned a beautiful celebratory party on his 40th birthday. Chris assisted her with launching her business, took her out for a cheese and wine date, and discussed the logo for her novel mom blog. If that's not the sweetest thing, he also insisted Monique take a break and offered a getaway trip to France for her birthday. Chris raised the bar even more by getting his nails done alongside Monique. However, he didn't want her to be overworked, which led to some bickering, but they made up over the phone while Monique was on her birthday vacation.
To fans' surprise, Monique pranked her husband by pretending that her water broke to prove a point that the family wasn't ready for an emergency delivery. In season 5, the drama was unparalleled. Monique felt a lack of support from her husband, and her frustration was visible. But he did show up in the last episode, 'Reunion Part 3,' of season 5 to hold the people accountable who plotted against his family.
Are Monique and Chris Still Together?
Yes, Monique and Chris are still companions, and their marriage is fully intact. Many rumors surfaced about the couple getting a divorce and ending their 10-year-long marriage. In a YouTube Live stream on October 18, 2022, the duo sat beside each other and completely denied all these claims. However, they lived separately for a few days a week to improve their communication and restore their marriage. Monique was quite open about their "process" and described where the duo was coming from, saying, "The process that we were going through to fix our marriage was by working on our personal issues."
Monique added, "We wanted to step back and focus on ourselves. If I'm not good, I'm not good for him or my children. If he's not good, he's not good for himself, me, or the children." She even credited the show for uplifting her marriage because they never went out on any dates as a married couple before the show. But after the season 5 reunion episode, the couple scratched out the possibility of returning to the show because they believe they weren't portrayed very authentically on the show.
In an interview, Monique said, "They tried to paint a picture of my husband and I as if we were just this aggressive couple, and they showed him on Instagram going off on the women for telling these lies and plotting and stuff." The narrative was disappointing and one-sided, in her opinion. The couple went on to appear on the show titled 'Love & Marriage: DC,' which explores their marital problems, like the absence of intimacy and striking a balance between having a career and raising three children. The show got quite raw and real at times.
In one of the episodes, Monique talked about how the paperwork for their marriage has compromised their romance. She explained further by saying, "He knows what I meant by that. Chris was way more emotionally open, vulnerable, and even more protective over me when we were dating. And Chris was always a person that said he would never get married. When we were dating, he advocated against marriage. When we got married, I feel like it kind of put him in this different space where he was trying to prove to be the macho man, and he doesn't want to let his wife see things that he's struggling with, because then maybe he feels as though that would change how he looked as a husband."
Monique was also vulnerable about her feelings of being in the "friend zone" during her marriage and lacking intimacy. But she did praise her husband for trying and navigating the difficulties of their relationship. In December 2022, their whole family took a trip to Egypt. Chris Samuelson has retired and is supporting his wife's 'Not For Lazy Moms' Podcast. Whereas Monique is still in hustle mode, diversifying her portfolio with YouTube channels about gossip, make-up, drag queens, a podcast, and their show, which is a window into the life of the Samuels family.
Read More: Shows Like The Real Housewives