It is far from easy to know just when you want to get married to your significant other. The fact that you just might be ready for that when your partner is not might make the task harder. The couples featured in Netflix's 'The Ultimatum: France' face a similar dilemma. Watching how the cast members reach a consensus about their respective relationships is something you can not help but do with bated breath.
Season 1 of the French reality show introduced us to many couples who captured our hearts in an instant. This includes the stunning duo of Romane and Théo Borghino. Their journey from start to finish retained the attention of the viewers, who could not help but root for them throughout. Naturally, people are eager to know if the two are still together, and we are here to explore the same!
Romane and Théo's The Ultimatum: France Journey
Romane and Théo entered the Netflix show as the former had given her boyfriend the ultimatum. They must either get married or go on their separate paths. As the 25-year-old student explained, she felt like Théo had been neglecting her in favor of his work. Feeling like she was always the second priority bugged Romane, and she wanted to get married to her partner in order to be sure that Théo was committed to their relationship. However, the 23-year-old sports trainer did not feel ready to get married.
For the experiment, the duo explored their choices of partners for the upcoming three weeks. It was during this point that Théo publically stated that he felt like Romane sometimes suffocated him. As for their chosen partners, Romane was developing a repertoire with Sophianne but backed off when confronted by his girlfriend, Lina. In the end, she paired up with Scott Zadar while Théo got together with Sarah Andrea. The second pairing did not sit well with Romane as she knew that Sarah also did not feel ready to get married.
While staying with their respective partners, both Romane and Théo were eager to explore new avenues of development. Hence, when the girls met, Romane was shocked to learn how accommodating Théo was with Sarah. This made her wonder if Théo just felt like she was not worth the effort. She also did not like that Théo was apparently sharing a living space with Sarah and was shirtless. Meanwhile, at the boys' night in, Théo stated that he had fallen more in love with Romane during their time apart and wanted to have new experiences with her.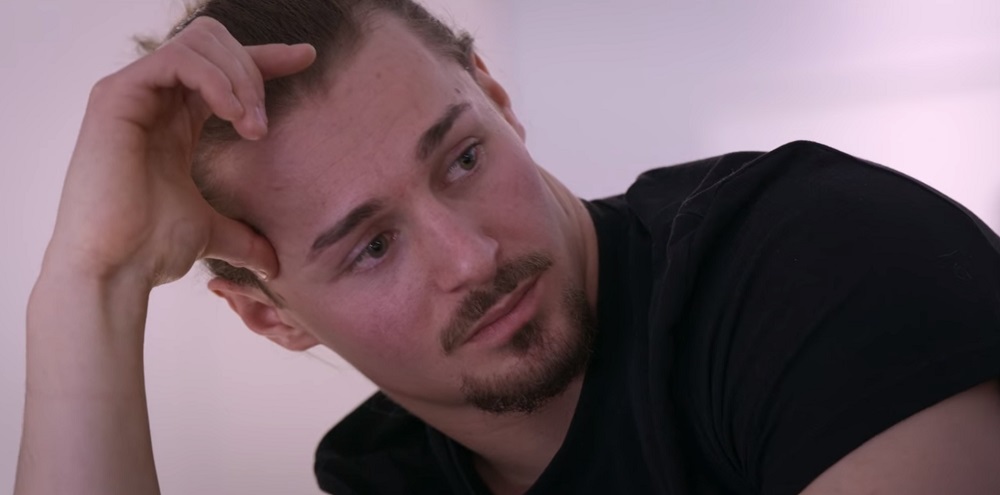 After meeting up with Romane, Scott shared what Théo had shared. Naturally, she was conflicted, but then the former also explained that he did not feel like Théo was being genuine. In fact, Scott and Romane's mother both wanted her to think about what she wanted and not let her feelings be sidelined. Romane also realized after learning about Scott's relationship and how he managed his work with his personal life that she wanted more.
When the couple reunited, Théo stated that his feelings and affection for Romane had only grown stronger for her. When she asked why he had been doing adventurous activities with Sarah but was not willing to do them with her, he stated that he wanted to try new things in order to fulfill the purpose of the experiment. However, he was apparently always thinking about how he wished he had been doing those activities with her. During a disastrous dinner with other cast members, many stated that they believed Romane was leading Sophianne on. While Théo was upset about some of the things he had learned but decided to shelf them for a while as he knew that Romane needed him.
When the time came for Théo to answer the ultimate question, his answer broke Romane's heart. He emphasized that he had certainly grown to love her even more but did not think that marrying would be the best decision for her. This prompted her to walk out, leaving behind a devastated Théo. However, the sports trainer stated that despite the hurt, he knew he was making the logical decision as he did not want to force them into an unwanted marriage.
Two months later, it was revealed that Romane and Théo had separated. While they had tried to keep their relationship going for some time, it became too much for them, and they decided to split. Romane also explained when she had ended up matching with one of Théo's friends on Tinder, he had apparently messaged her, stating that he wanted her to move on. The revelation prompted Sarah, who had become good friends with Théo, to call him. He reaffirmed what Romane had disclosed and stated that despite their love for each other, they wanted very different things in life.
Are Romane and Théo Still Together?
As of writing, Romane and Théo have not shared any updates regarding their relationship. However, given the finality of their decision, as seen on the show, it does not seem like they might be back together with each other. Despite not having the ending that she wanted, it seems that Romane has not decided to let it get her down. "I wanted to thank you for following the program and especially for the incredible amount of messages of support and love that I have received since the start of the broadcast," she shared in an Instagram post following her Netflix appearance.
Read More: Are Lindsay and Scott From The Ultimatum: France Still Together?