Although the dating scene in the United States is pretty robust, there are some who cannot seem to find love, no matter how hard they try. TLC's 'Match Me Abroad' is a dating show that follows such people who prefer to leave the US border and travel overseas in order to find their significant other. Highly efficient matchmakers accompany the singles on their journey, and the show often portrays how cross-border couples have to deal with differences in culture, religion, and habits before they can dream of a happily ever after.
Likewise, season 1 introduced us to Stanika Banks, who decided to travel to Morocco after the American dating culture left her completely exasperated. She then got in touch with matchmaker Nina Kharoufeh, who soon set Stanika up with Moroccan native Noureddine. Although Stanika and Noureddine hit it off instantly, the latter had to leave on some business, forcing Stanika to look at other options. Well, with the cameras now turned away, let's find out if Stanika and Noureddine are still together, shall we?
Stanika and Noureddine's Match Me Abroad Journey
A resident of Mississippi's Greater Jackson Area, Stanika Banks was 32-years-old at the time of filming. However, despite enjoying a highly successful professional life and working as a Realtor for Bradmoore Realty, Stanika revealed that she had never had a boyfriend or been on a date. In fact, the Mississippi resident did not like how casual the American dating scene was, and most of the men she came across weren't interested in longtime commitment or marriage. On top of it, Stanika is also pretty old school when it comes to romance and is entirely against the idea of one-night stands and open relationships. As a result, she was determined to look elsewhere.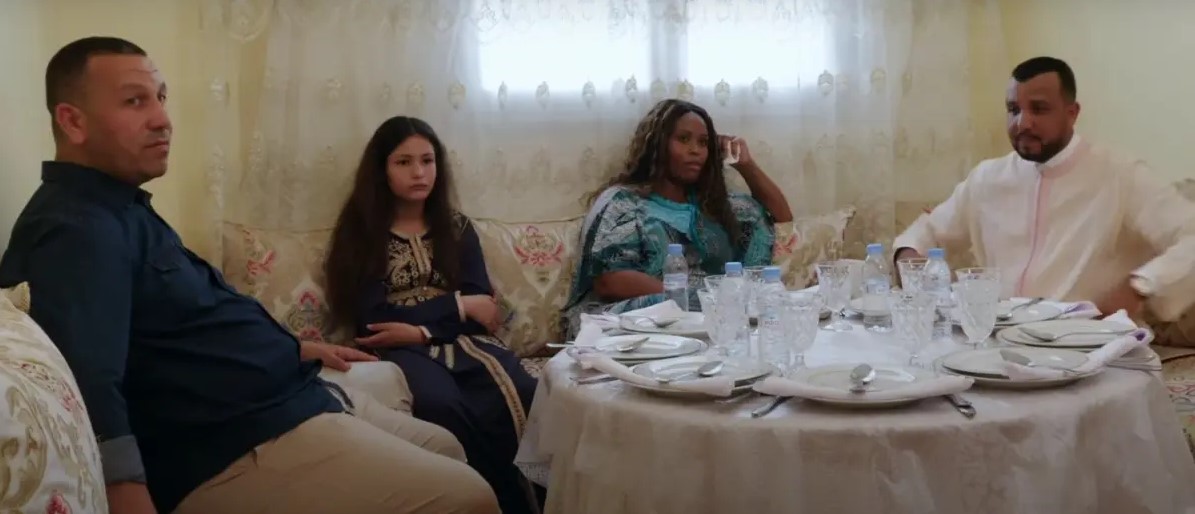 After doing some research, Stanika decided to travel to Morocco in search of a significant other. Once in Morocco, Stanika contacted professional matchmaker Nina Kharoufeh, who soon set her up with a local named Noureddine. Surprisingly, Noureddine came across as a highly understanding person who was comfortable with Stanika's individuality and was ready to respect her values and culture. He never tried to change the US native in order to meet Moroccan standards, and even Stanika felt extremely safe around him.
Their first conversation made their connection pretty apparent, and fans believed the two would end up together. However, fate had other plans, and when Noureddine was compelled to leave the country for some work, Stanika decided to explore other options. Yet, the other men she met in Morocco were pretty disrespectful, and the Mississippi resident hated their rudeness and how they made fun of her culture. That was when she made up her mind to be with Noureddine and was determined to make their relationship work.
Interestingly, Stanika was invited to visit Noureddine's family soon after, and even though the meeting went well, she was disgusted by the kind of milk they drank, which stank profusely. Still, she was never disrespectful in her behavior, and it seemed like Noureddine's parents approved of the match. On top of it, Stanika even portrayed her willingness to accept the Moroccan culture by changing into a traditional dress and following specific customs during the meeting, which naturally strengthened their relationship.
Are Stanika Banks and Noureddine Still Together?
Even though Stanika loves sharing snippets from her life with her followers, Noureddine has a minimal presence on social media, and the two prefer to keep most of their personal life under wraps. Nevertheless, judging from the couple's remarkable chemistry on 'Match Me Abroad,' we can safely assume they are determined to make their relationship work regardless of the obstacles.
Incidentally, while Noureddine was comfortable with Stanika's way of life, she never disrespected Moroccan culture. She was even ready to adopt it gradually, which made their dedication apparent. Readers would also notice that when talking about the foul-smelling milk, Stanika claimed she did not want it to ruin their relationship, further cementing her commitment. Well, Stanika has since cleared the air about her relationship and revealed that she and Noureddine are still together. She even claimed they were planning on a 7-day tour in Morocco, where they would be exploring the culture, food, and nightlife of Marrakesh. However, there is still quite some way to go before Noureddine can come to the United States, and we are keeping our fingers crossed for that.
Read More: Is Match Me Abroad Scripted or Real?