TLC's '90 Day Fiance: Before The 90 Days' revolves around American Citizens who have fallen in love with people from outside the country, but chronicles the days leading up to when the foreign partner can come over to the United States on a K-1 visa. Likewise, season 6 of the show introduces us to US native Statler Riley and her British girlfriend, Dempsey Wilkinson, as they strive towards a brighter future. Although Statler and Dempsey appear to have genuine feelings for each other, a cross-border relationship is always challenging, and viewers are eager to find out if they are still together. Well, fret not because we come bearing answers!
Statler and Dempsey's 90 Day Fiance: Before The 90 Days Journey
Statler, a 33-year-old resident of Irving, Texas, never got to meet her biological parents as she was adopted at birth. Moreover, she also developed an acute condition of ADHD during her childhood, which kept her from doing well in school. In fact, Statler mentioned that she always felt like a disappointment to her parents, especially since her half-sibling were brilliant students, and believes that coming out as gay was another blow her adoptive parents had to face. Nevertheless, once Statler got comfortable with her sexuality, she decided to explore and had multiple romantic partners to date.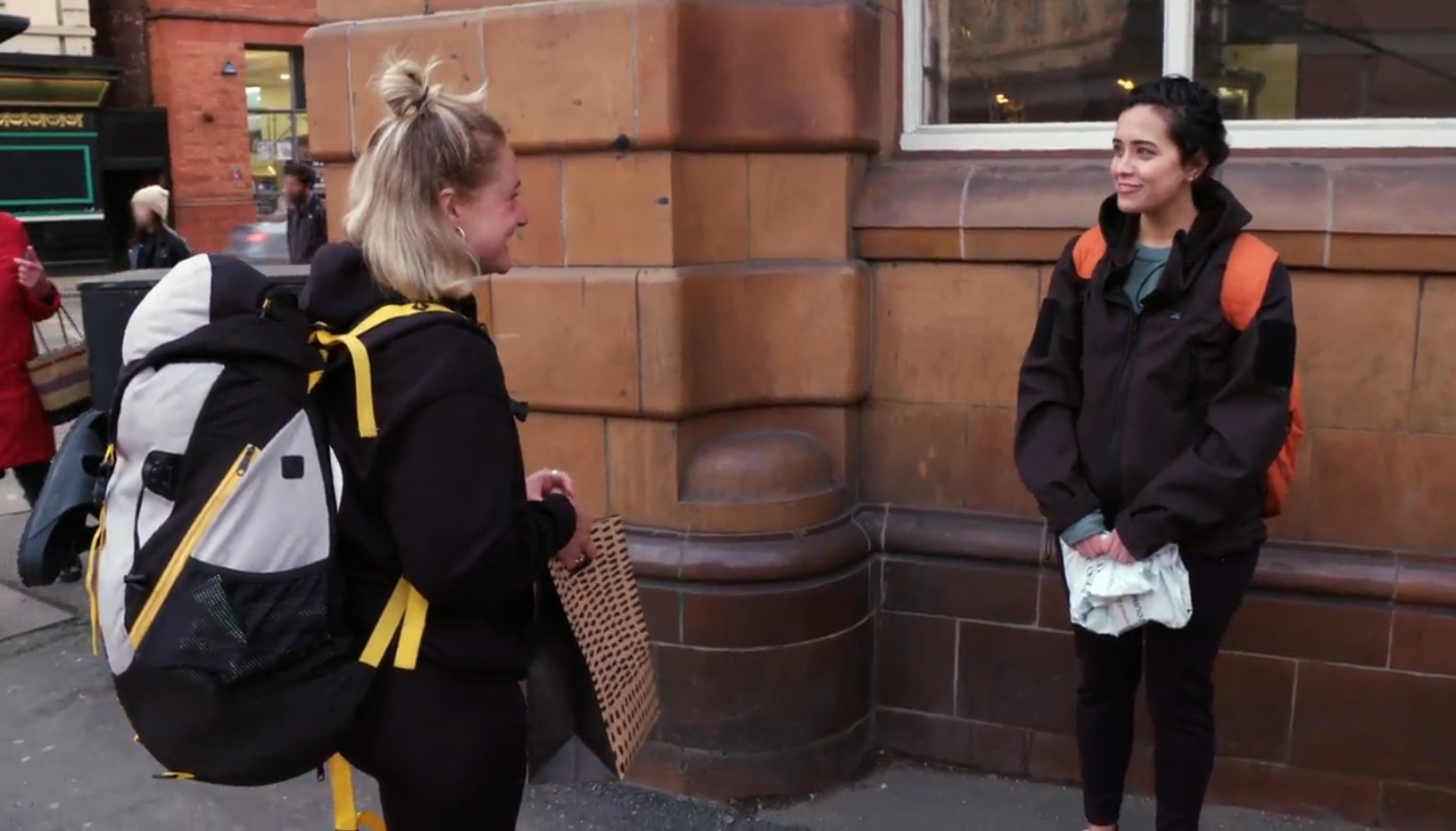 However, none of her relationships worked out the way she had hoped, and the Texas resident was left looking for unconditional love. That was when she configured her dating app to match people from the United Kingdom, which helped her meet Dempsey for the first time. On the other hand, 28-year-old Dempsey Wilkinson resides in the quiet town of Darlington in County Durham, England, where she earns a living as a Media Sales advisor at Yorkshire Post. On top of it, the Doncaster College and Yorkshire Martyrs Catholic College alumnus has a degree in physical fitness and prefer an active lifestyle.
Moreover, Dempsey is even an avid traveler, which helped her connect with Statler in the first place. Interestingly, at the beginning of the season, Statler and Dempsey had been together for seven months, although they were yet to meet face-to-face. However, Statler mentioned that after connecting on the dating app, they quickly built up an intimate bond and have kept their relationship alive through regular phone and video calls. Meanwhile, Dempsey insisted that no one could make her blush like Statler, and she was pretty confident about building a future with the Texas resident.
Unfortunately, a K-1 visa takes time, and since Statler did not want to stay away from Dempsey for so long, she decided to fly to Britain, where they met in person for the first time. However, their first meeting wasn't all that remarkable, as Statler had fallen sick the night before, and Dempsey's flight from Thailand was delayed. As a result, the Texas resident had to spend a whole day by herself in England, while her insecurities made her imagine the worst possible things. Moreover, even after the two met, Statler was shocked to see how Dempsey's house was in total disarray, and she insisted that it would be difficult for her to live without basic amenities, including a working toilet.
Are Statler Riley and Dempsey Wilkinson Still Together?
Statler and Dempsey had quite a few obstacles to navigate in order to reach their happily ever after. For starters, the Texas native found it challenging to adjust to living conditions in Britain, while her insecurities often forced her to mistrust Dempsey. On the other hand, while Statler wondered if Dempsey would be able to deal with her ADHD, she also had another issue in the form of her ex, who kept texting her for a possible reconciliation.
However, despite such issues, readers will be glad to know that recent developments indicate Statler and Dempsey are still together. In fact, apart from following each other on Instagram, Statler and Dempsey often like each other's posts and pictures on social media. Besides, a few reports mentioned that Dempsey was spotted enjoying quite a few sights around Texas, suggesting her arrival in the United States. Thus, with most evidence pointing towards a strong relationship, we would like to wish Statler and Dempsey the best for the years ahead.
Read More: Are Christian and Cleo from 90 Day Fiancé Still Together?