Based on the Dutch show of the same name, TLC's 'Big Brother' is a reality TV juggernaut producing unadulterated entertainment since its debut in 2000. The CBS reality show follows a group of participants referred to as "Houseguests" who live in a secluded custom-built house while being continually observed by cameras and microphones. Through their personalities and performance in the tasks, some achieve enormous fame, and some even develop romantic relationships with other housemates.
Taylor Hale and Joseph Abdin were one such couple who generated a lot of attention throughout their connection in the Big Brother House season 24. Due to their chemistry, their fans openly supported them. Now that it's been some time since the season's conclusion, viewers must be interested to learn about their current relationship status. If you're curious about the same, here's what we found out!
Taylor and Joseph's Big Brother Journey Together
Taylor and Joseph became fan favorites and truly captured the audience's hearts in 'Big Brother' season 24. Taylor, who has crowned Miss Michigan USA in 2021 and voted Miss Congeniality during the 2021 Miss USA competition, initially faced rejection from most of her fellow houseguests due to their preconceived notions of her. However, she managed to survive and was eventually welcomed into the powerful Leftovers alliance, which consisted of Joseph, Michael Bruner, Brittany Hoopes, Matthew Turner, Monte Taylor, and Kyle Capener.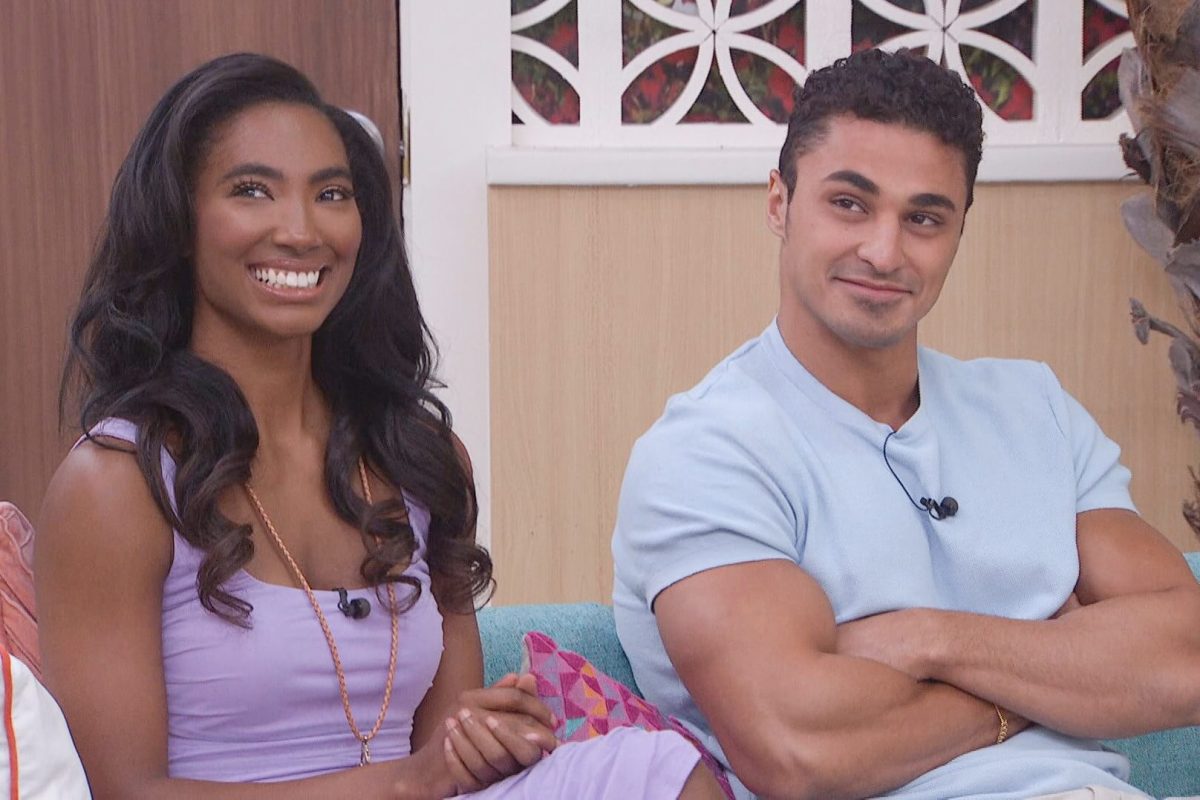 The Leftovers enjoyed immense success throughout the season, yet Kyle's betrayal and manipulation led to Joseph's eviction. Despite her disappointment, Taylor remained resilient and fought her way to the final two seats on finale night. She delivered a powerful speech and ultimately won the competition. After the finale, Taylor and Joseph took their time easing back into the real world but eventually began dating a little over a month after exiting the Big Brother house.
The pair's relationship is a testament to the transformative power of the Big Brother experience. Throughout the season, Taylor's growth and evolution from a misunderstood outsider to a powerful player and eventual winner was inspiring to watch. Her journey and her romance with Joseph captured the hearts of fans and made for compelling viewing. They shared cute moments and subtle eye contact throughout the season, and we couldn't help but go, "Aww!" Nevertheless, did the relationship survive the challenges and scrutiny of the real world?
Are Taylor Hale and Joseph Abdin Still Together?
Fans of the show would be delighted to know that Taylor and Joseph are still together, almost nine months after their initial meeting on the show and five months since officially starting their relationship. Despite living in different states, they have made time for each other. For instance, Taylor treated Joseph to a cruise trip she won as America's Favorite Houseguest. The couple also participated in charitable work in Honduras with fellow contestant Turner. Additionally, they attended the 2023 Grammy Awards together on February 5th, and in March, they joined some friends on a ski trip to Canada.
Happy Birthday baby, wishing you all the happiness in the world 🖤 pic.twitter.com/8aUBCM0EdK

— Joseph Abdin (@JosephAbdin) December 31, 2022
Taylor and Joseph's ability to maintain a long-distance relationship while balancing their personal and professional lives is impressive and speaks to their commitment to one another. In an interview with PEOPLE, they revealed their true feelings for each other. Joseph said, "From the moment I saw Taylor, I knew she was something special. Our spark started within the show, and we decided to wait until after the game. Since then, we have only gotten closer and confirmed what we already knew."
"It has been a rollercoaster of an experience, but I wouldn't want to share it with anyone else. She is a remarkable woman that I am so grateful to call mine. She may have won 'Big Brother,' but I won so much more," the reality TV star added. Despite being madly in love, the couple has kept their romantic life private and away from unnecessary public attention. Regardless of the future, Taylor and Joseph's bond serves as a testament to the transformative power of reality television and the relationships that can be forged through shared experiences.
Read More: Are Ollie and April From Big Brother Still Together?