MTV's 'Are You The One' is a reality TV dating show with a riveting format. Prior to the show, the contestants are matched up by an algorithm. If the players identify all the "perfect matches," they take home a shared price of $1 million by the end. On season 7, one of these perfect couples was Tevin Grant and Kenya Scott. The viewers were immensely confused by their dynamics, but the two were convinced that they were meant to be! So has their prediction turned out to be true after all this time?
Tevin and Kenya's Are You The One Journey
Tevin entered the show as a 22-year-old professional party host and organizer from Scottsdale, Arizona. In contrast, Kenya was a makeup artist of the same age from Queens, New York. The two have been attracted to each other ever since the premiere. They spoke about being on the "same page" and unanimously agreed that the two "might" be each other's match. When the two were sent to the Truth Booth, Tevin said, "This is home. This is where the heart is. I'm starting to fall in love with you."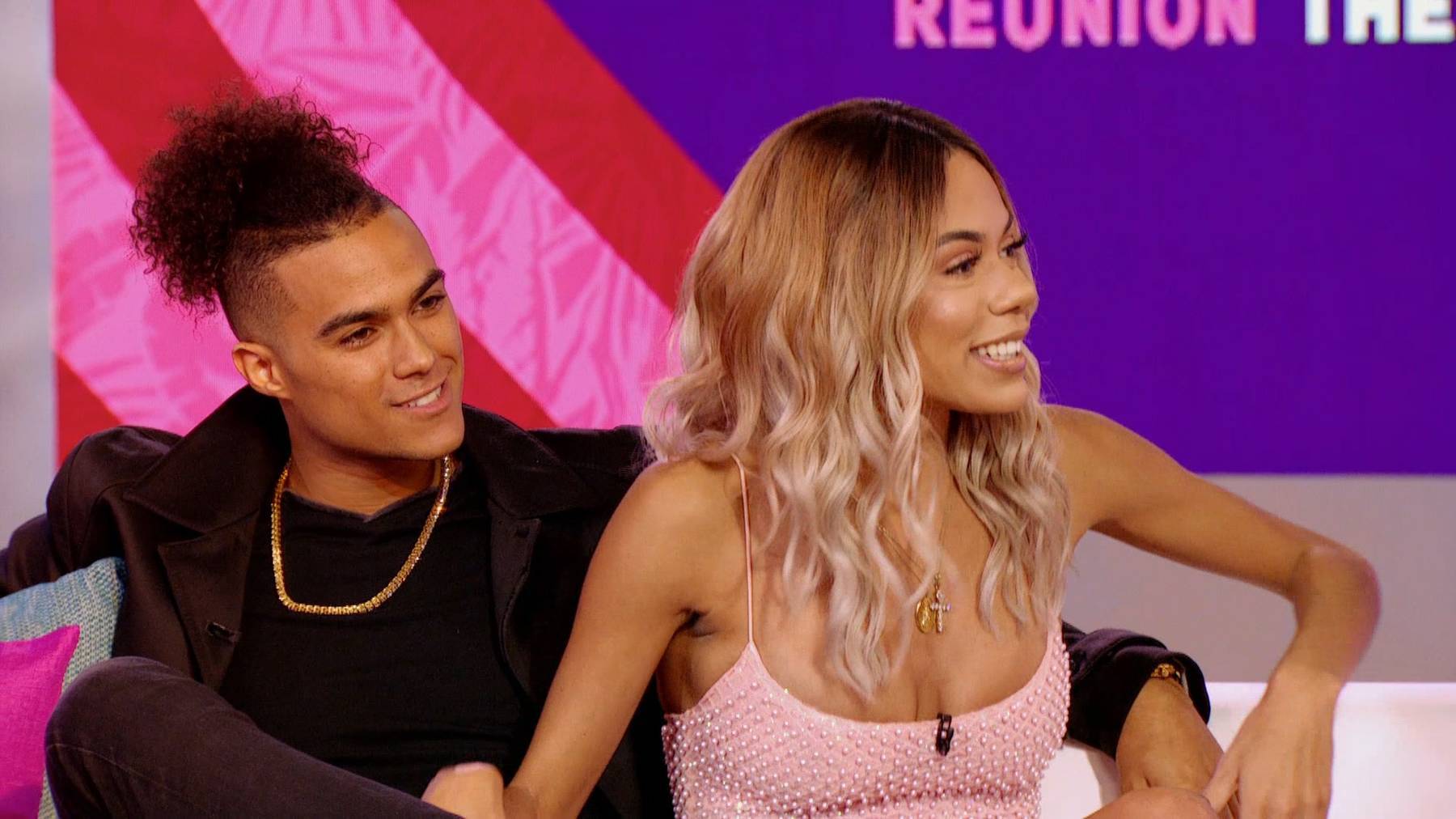 To which Kenya responded, "No matter what the screen says, no matter what, you'll have me. It doesn't matter. I'm always going to be here." The duo was confident about themselves regardless of the results. On their previous date, they were already made plans for their future after the show. They had beautiful chemistry but did go through some rocky roads. In the first few episodes, Tevin hid the fact that he slept with Jasmine. However, Jasmine was honest about their hookup after Kenya confronted her. However, Kenya was also cuddling with her ex, and Tevin admitted to being deeply hurt by these actions.
According to Kenya, she needed closure and was willing to forgive Tevin for his actions. She also felt the need to put a "muzzle" on Jasmine's mouth, so the two never hook up again. The couple spent all but one week together and were declared the second perfect match of the season. However, in the reunion episode, it was revealed that Tevin allegedly kissed Diandra Delgado from the previous season, so the couple split up. Kenya announced, "We're not together, quote unquote. We will always love each other, and he's my best friend. The only thing is the distance."
She added, "We have big goals in life, and we're going to focus on that. But he's my favorite person." Tevin added, "Not titled, that's the best way to put it. Between me and Kenya, there's always going to be that love and respect, no matter what." But it's hard to believe that the two ended so quickly, especially after witnessing how beautifully they got along with each other. Another contributing factor to their separation was the long distance. There were undoubtedly many controversial issues between them, but the two somehow made it work. So could it be that the two reignited the flame and started anew?
Are Tevin and Kenya Still Together?
No, Tevin and Kenya are no longer together. Shortly after the show, the duo also appeared on season 3 of 'Ex On The Beach.' Since the beginning, Kenya tried to decipher if her old flame was the right person for her even, and later it was unveiled that the two still had feelings for each other. She also gave him a necklace and referred to him as a "fine-ass man."
After smoothly sailing on their second reality show together, the reunion episode in October 2019 aired with a piece of tragic news. They separated yet again, and the culprit was long distance. Unfortunately, the two haven't repaired their relationship since then. Their 'Are You The One' reunion statements were testimony to their love and adoration for each other even after the split. Which still seems to be intact because they do follow each other on Instagram.
The two have kept their dating lives away from the public eye after the show, and they are undoubtedly focused on their careers as of now. Along with being a makeup artist, Kenya is also posing for brands on her Instagram. Whereas Tevin is actively posting reels with motivation and mental health content, and he's about to launch his new brand. The ex-couple is content with how their journeys have turned out. As their well-wishers, we only want them to prosper and achieve great things in the future.
Read More: Is Are You The One Scripted or Real?