Far from the high-stake situations that confine athletes to the ring, Netflix's 'At Home With the Furys' features renowned heavyweight boxing champion Tyson Fury behind the scenes. Ceding his life in the sport and embracing his responsibilities as a husband and father, the reality show series revolves around the day-to-day occurrences of their home life. From embracing the eccentricities of his six children to focusing on their proper upbringing, the series shines a light on several dynamics within the family.
However, even with the titles and worldwide acclaim, personal battles make it difficult for the famous athlete to navigate his life in retirement. The series also features the highs and lows of marriage and how Tyson and his wife, Paris, deal with the same. Naturally, fans have been curious to know if the duo is still coexisting in conjugal harmony. So, if you also want to find out more about the couple, look no further because we've got all the answers right here!
Paris and Tyson's Journey Together
A fateful meeting at a mutual friend's wedding drew 15-year-old Paris and 17-year-old Tyson together. While Paris and her family thought Tyson was far too old for her, the Manchester-born boxer didn't relent in his pursuit and proved to her family that he was suitable for her. Having met in 2005, Paris and Tyson started dating near Christmas. However, it wasn't long before their relationship progressed into something more. Within months of seeing each other, they were completely smitten. Even their proposal was made in haste after Tyson accidentally proclaimed plans about his future and marrying Paris when the duo were on a picnic.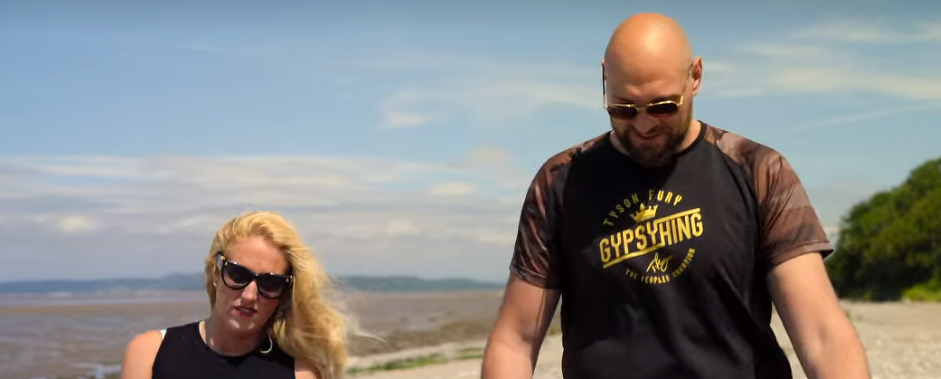 Paris and Tyson got married in 2008 when they were only 19 and 21. Since then, the couple has welcomed six children and built a life together. However, their story hasn't been a bed of roses. After claiming all four world title belts in 2015, Tyson was warped into a concerning state where issues with his mental health led him to abuse drugs and drink alcohol, which led to significant weight gain. The issues had progressed to the point that Tyson deliberated self-harm and suicide. The duo also opened up about the time Tyson drove his Ferrari off the road at high speed and told Paris that he'd never return.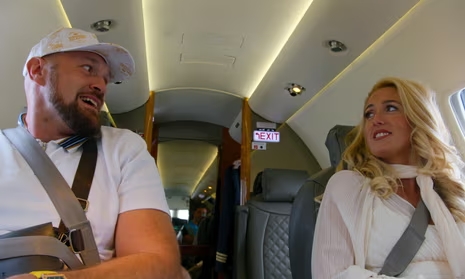 The couple's relationship had strained to the point where Paris considered leaving Tyson altogether. Even during their time on 'At Home With The Furys,' the couple can be seen battling several issues. Despite Tyson's steadfast resolve to keep his mental health in check, the heavyweight boxer faced a hard time with several issues. Naturally, Paris also felt an increasing divide in their communication. As such, many wonder if the couple has been able to brave through these issues over time.
Are Paris and Tyson Still Together?
Yes, Paris and Tyson are still married. Despite the travails and trying times that have plagued their relationship, the couple has their issues take precedence over their relationship. From the increasing stress incurred through a trying profession to mental health disorders, Paris and Tyson continue to give one another a shoulder when things get rough. While the tribulations that tested their relationship over the years only strengthened their bond, the two are now looking forward to another chapter of their lives.
The couple recently released news about their new pregnancy. Paris and Tyson are set to welcome their seventh child and add another member to the Fury clan. Based in Morecambe Bay along with their six children – Venezuela, Valencia, Athena, Prince, Tutty, Adonis, and dog, Cash, the family continues to embark on new adventures and await new challenges. While raising six children isn't easy, Paris and Tyson divide their responsibilities to ensure a holistic upbringing for their kids. Not just this, the couple also believes in inculcating the values of Traveller and Gypsies early on.
The duo's eldest daughter, Venezuela, was promptly pulled out of school at the age of 11 and has since been homeschooled according to Traveller traditions. The same will follow suit with other children of the family as well. As such, in addition to expanding their ever-evolving success, Tyson and Paris also maintain the cultural norms of their family.
On the professional front, Tyson continues to take on athletic challenges and sets goals for his physical and mental health. Similarly, Paris has also become a television personality and has recently published her second book, entitled, 'How Does She Do It? The Kids, Tyson and Me.' Naturally, we also await the milestones the couple will set in their incandescent future!
Read More: Is At Home With the Furys Scripted or Real?