From portraying CIA intelligence Analyst Maya in the action thriller, 'Zero Dark Thirty' (2012) with a rare no-nonsense intensity to playing Huntswoman Sara in 'The Huntsman: Winter's War' (2016) – a role that requires extreme physicality, Jessica Chastain's transition into a bonafide action star has been a long time coming. In director Tate Taylor's 'Ava,' she combines these traits to bring the eponymous professional assassin to life. The film has about a 90-minute runtime and is a tight-edited potboiler that doesn't have a single excessive scene. SPOILERS AHEAD.
Ava Plot Synopsis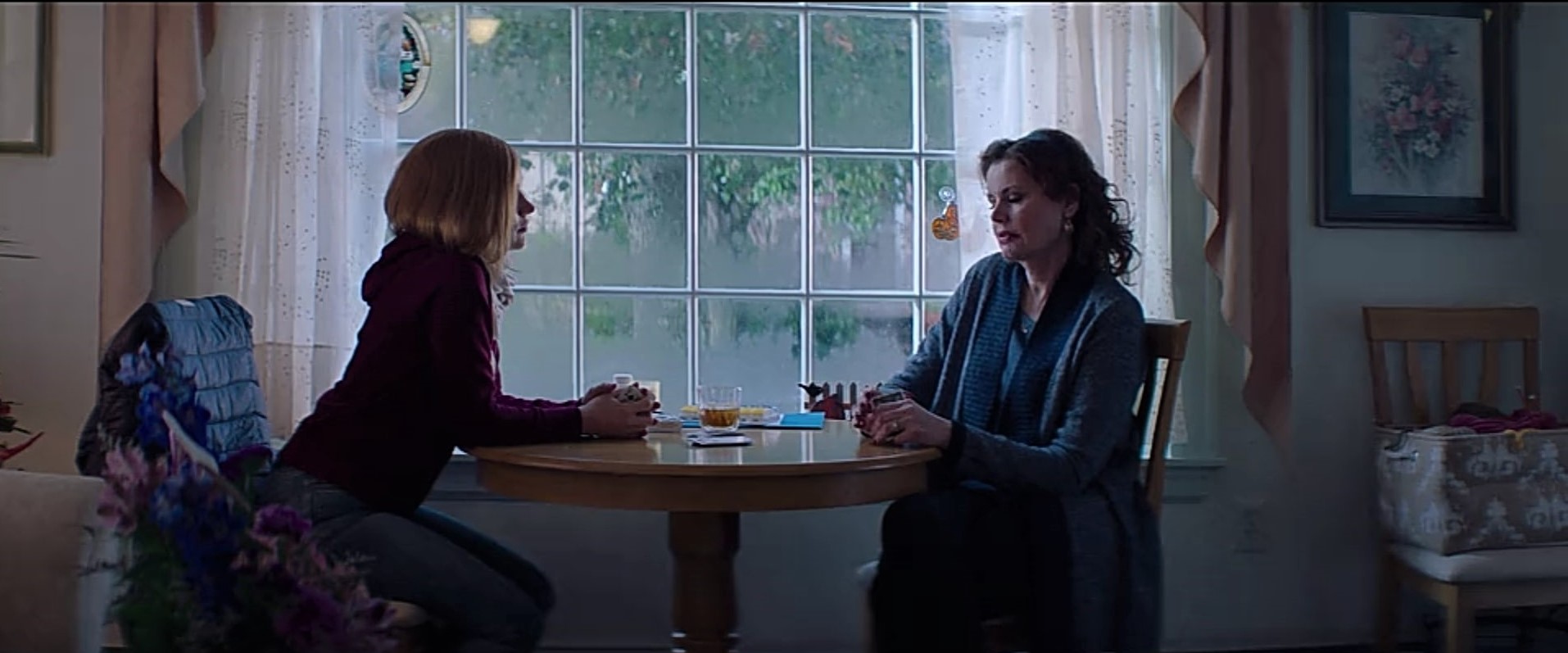 'Ava' opens with Ava Faulkner preparing to assassinate the British financier Peter Hamilton (Ioan Gruffudd). Before she kills him, she asks him what he has done to make someone not want him to be alive any longer. A panicked and terrified Peter replies that he has no idea as he is just a person who moves money around for companies. The answer seems to dissatisfy Ava, so she still kills him. Camille (Diana Silvers), who hears their exchange through a listening device, reports it to her father and superior, Simon (Colin Farrell).
The opening credits reveal that Ava was an exemplary student-athlete at school, but something happened that sent her life spiraling out of control. She was arrested multiple times for DUI before joining the US military, from where she was recruited by Duke (John Malkovich). Ava's next assignment is to ensure that the death of her next target, a German general, appears natural. She flies to Riyadh, Saudi Arabia, and successfully gets the general alone and injects him with a poison that will give him a painless death within 15 minutes.
However, his security detail soon arrives and engages Ava. Although she manages to escape, she realizes that she received poor intel. Duke goes to speak to Simon, who was his protégé before Ava, and voices his concerns. In response, Simon informs him that Ava has been speaking to her targets. It is revealed that she was doing the same thing two years earlier, which led to her having a "meltdown". Duke reminds Simon that Ava is their most gifted operative, and they can't afford to neutralize her.
Although Simon seems to agree and tells Duke that he will let Ava have some rest, it turns out that he wanted Ava killed in Riyadh, so her death would not be traced back to them. He then sends another executive named Alain (Efka Kvaraciejus) to eliminate her. Ava's family and her relationship with each of its members serve as important subplots in the film. The death of her father brings her back to her hometown in Boston, Massachusetts. It is revealed that she found out that her father was having an affair and told him that if he didn't tell her mother, she will.
By then, she was already a troubled child with alcohol and drug issues. Ava's father used this to convince her mother that Ava had blackmailed him for money, threatening him that she would accuse him of infidelity. Not long after, Ava enlisted in the military and left. Upon her return, she discovers that everything has changed. Her mother, Bobbi (Geena Davis), has a heart condition, and her sister Judy (Jess Weixler) is dating her former fiancé, Michael (Common).
Ava Ending
The organization's attempt to directly neutralize Ava also fails as she kills Alain. Duke confronts Simon about this and demands that the kill order on her to be rescinded. With Simon's adamant refusal, the situation rapidly escalates into a fight. Camille briefly tries to intervene on her father's behalf, but he urges her to leave them alone.
Evidently, the history between them is as complicated as the one between Ava and Duke and even longer, with Duke being Simon's mentor before he was of Ava's. Like Ava, Simon considers Duke to be a fatherly figure in his life. But that doesn't stop him from enjoying every moment of the fight as he gradually overpowers the older man. There is a twisted sense of honor about Simon that propels all his actions throughout the film.
Simon kills Duke and sends the video clip of it to Ava, letting her know that he is coming for her. He also tells her the last thing Duke said to him, "He's sorry he won't be there to watch you [Ava] cut out my [Simon] heart." With her biological father falling miserably short in his parental duties, Duke filled that void for her. His death sends Ava on a self-destructive path, and she starts drinking again after years of sobriety. Simon mourns for his old mentor in his own way and accuses Ava of forcing his hands.
Making Amends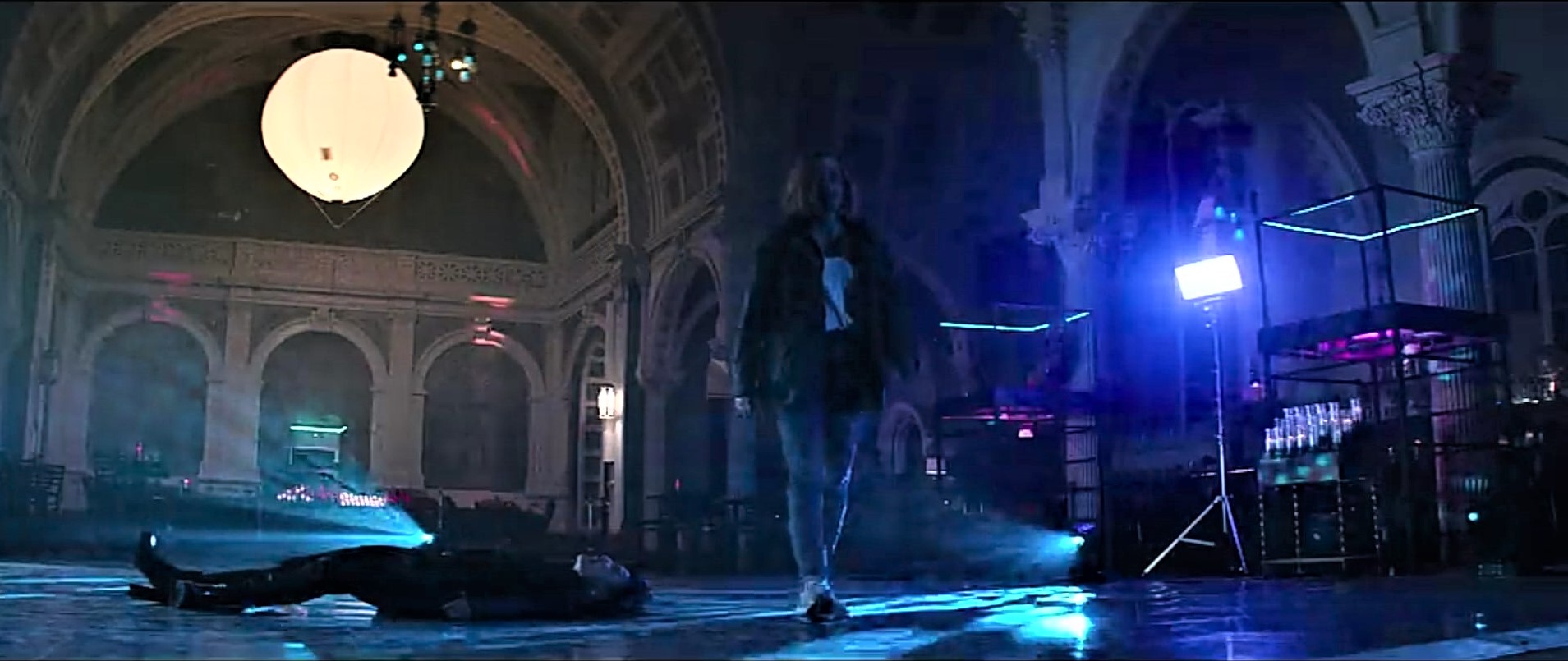 Since her first scene, Bobbi seems to be extremely critical of her oldest daughter, whom she sees for the first time in 8 years. However, as the film progresses, she emerges as someone whose opinions about her daughter have been influenced by the lies that her husband told her. This turns out to be an incorrect assumption as well. She was aware that her husband was cheating on her but chose to take his side, and not Ava's, because she knew that if she acknowledged his infidelity and lies, she had to leave him. She was afraid of being alone, and so she let Ava suffer for her cowardice.
According to her, whatever Ava does for a living has infused her with enough confidence that she will never do something like this to her own daughter. Unbeknownst to Bobbi, Ava's real fear is about becoming more like her father, a man utterly devoid of empathy. Although she questions the reasons for eliminating some of her targets, the fact remains that she has assassinated 41 people. After receiving Simon's call, she rushes to the apartment that Michael shares with Judy and asks him to run away with her, only to learn that her sister is pregnant.
It is a moment of self-realization for Ava, who discovers that she is, after all, her father's daughter and was very much willing to betray her sister for selfish reasons. Horrified by herself, she raids a club owned by Toni, her previous employer, and to whom Michael owes a considerable debt. After killing most of Toni's goons, Ava nearly chokes the other woman to death but ultimately spares her life, giving her the money Michael owes. She lets Toni know exactly who she is and what the consequences will be if she comes after Ava's family again.
Count No Man Happy Until the End is Known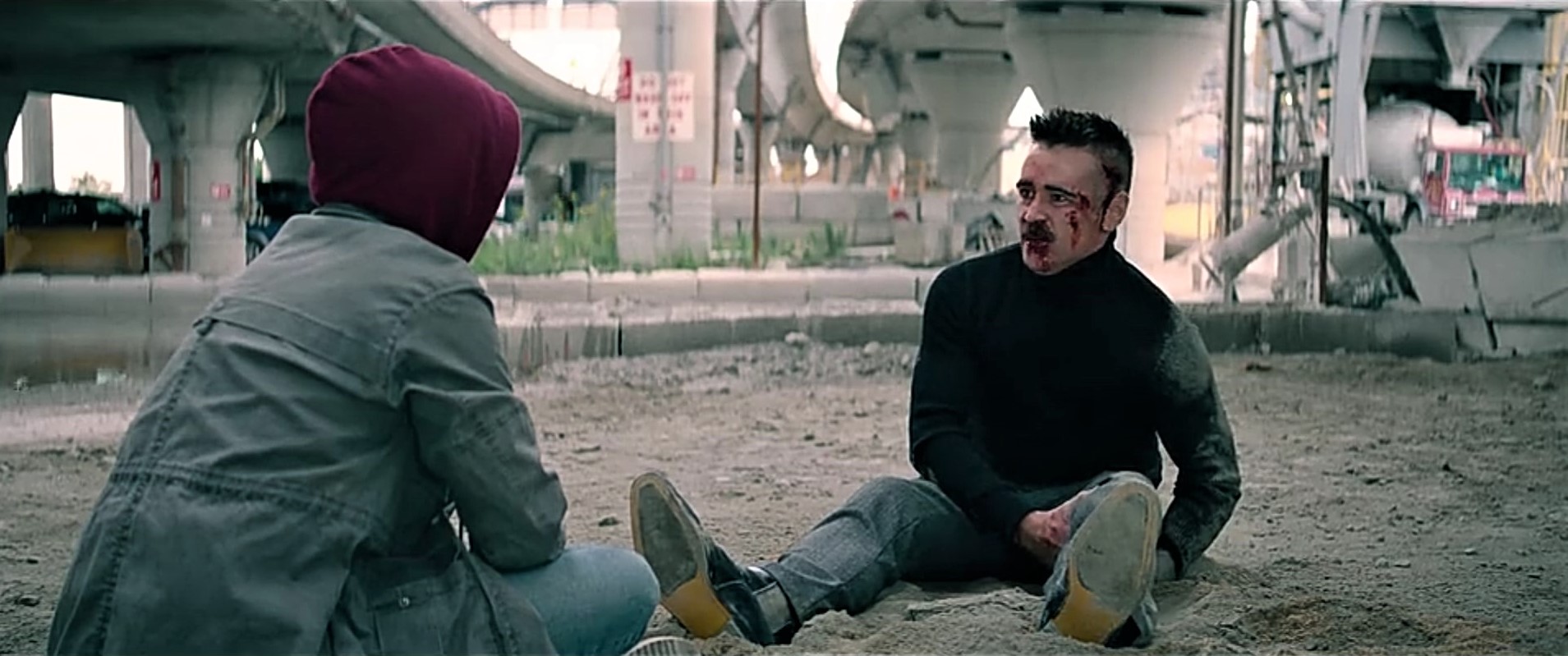 Duke's two protégés clash in an epic showdown in Ava's hotel room. Neither is able to gain the upper hand until they both are too injured and exhausted. Despite the violence that just happened, the two begin to bond over their memories of Duke. The hotel alarm goes off, prompting Simon to warn Ava that he will kill her the next time he sees her and leave. But Ava knows that she can't afford to leave loose ends behind. She follows Simon, assures him that she will leave his family alone, and shoots him dead.
Ava doesn't have a delusion about her circumstances and knows that the organization will keep coming for her until she is dead. She makes sure that her own family is safe by convincing her sister to leave the country with their mother. During her visit to her sister's home, Michael gives her a letter from Duke. Its content makes it clear that it was always meant to be delivered after his death. Duke reminds her of the famous line from Herodotus' retelling of the story of Croesus and Solon: "Count no man happy until the end is known."
It's a statement that Ava quotes multiple times in the film, including during her fight with Simon. Although his life ended in violent death, Duke claims that it was happy. The ending of 'Ava' underscores that this can be applied to his students as well. For both Simon and Ava, the safety of their respective families is of paramount importance. Simon dies after gaining a promise from Ava that she will not go after his family.
After Ava leaves her sister's apartment, Camille starts following her. The film ends there, keeping Ava's fate open to the audience's interpretations. She may or may not survive further attempts on her life by the organization, but at that moment, she is content because she knows that her family will not suffer the repercussions of her actions.
Read More: Is Ava a True Story?