As a docuseries that lives up to its title in every way imaginable, Lifetime's 'Surviving R. Kelly: The Final Chapter' can only be described as equal parts bewildering, gripping, as well as haunting. That's because it delves deep into not just every aspect of the titular R&B artist's heinous sexual offenses but also the way his loyal entourage apparently aided, abetted, and enabled his practices. So now, if you wish to learn more about his former manager Barry Hankerson — whose niece Aaliyah Haughton he actually married while she was 15 and he was 27 — we've got you covered.
Who is Barry Hankerson?
Although Barry graduated from Central State University in Wilberforce, Ohio, as a football athlete with a major in sociology, he has been a part of the entertainment industry since the late 1970s. The truth is the New York native actually unsuccessfully auditioned for the local professional favorites Jets at first, yet completely moved on upon realizing there were other opportunities as well. In fact, he relocated to Detroit, Michigan, to serve as a community organizer in the Mayor's office before deciding to dabble in producing once he married Soul singer/actress Gladys Knight in 1974.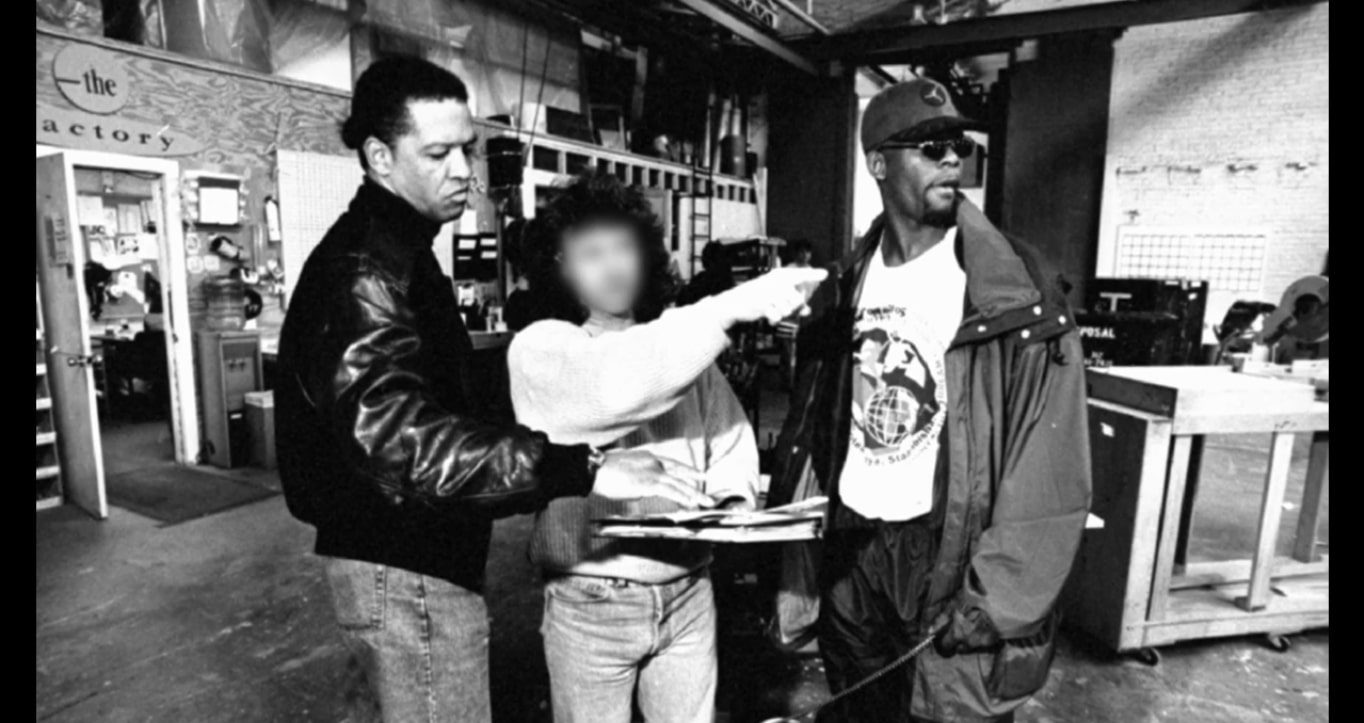 From the 1976 film 'Pipe Dreams' starring his then-wife (they divorced in 1979) to the 1988 play 'Don't Get God Started,' Barry produced everything prior to stepping behind the scenes in music. He'd realized the massive scope within the field as well as the fact his sister Diane's daughter Aaliyah was essentially a force of nature, driving him to utilize his connections to launch her career. He even went as far as to introduce his then 12-year-old niece to R. Kelly in 1992, whom he managed at the time, only to then establish Blackground Records as a label to represent her in 1993.
As per the docuseries, Barry once claimed he stopped managing Kelly as soon as he heard the musician was sexually exploiting Aaliyah, yet some survivors claim he didn't do so until a while later. A federal judge in 2022 also indirectly indicated possible wrongdoing on his part by naming him on the list of Kelly's employees responsible for seeing to his "personal and professional needs." On the other hand, apart from denying ever knowing about the artist's tendencies, his narrative on 'Dr. Oz' in 2021 suggested his sister Diane might've known and even played a role in the same.
Where is Barry Hankerson Today?
Barry has elucidated his relationship with his family hasn't been the same since the R. Kelly incident, but Aaliyah actually remained on his label until her unfortunate demise on August 25, 2001. That's how he came to own the master's of her original work, whereas her estate (primarily handled by her mother as well as her elder brother) controls the entire discography/catalog. Therefore, it was their 2020 announcement of being ready to make the same available on all streaming services that allowed Barry to open a new line of contact in the hopes of carrying on Aaliyah's legacy.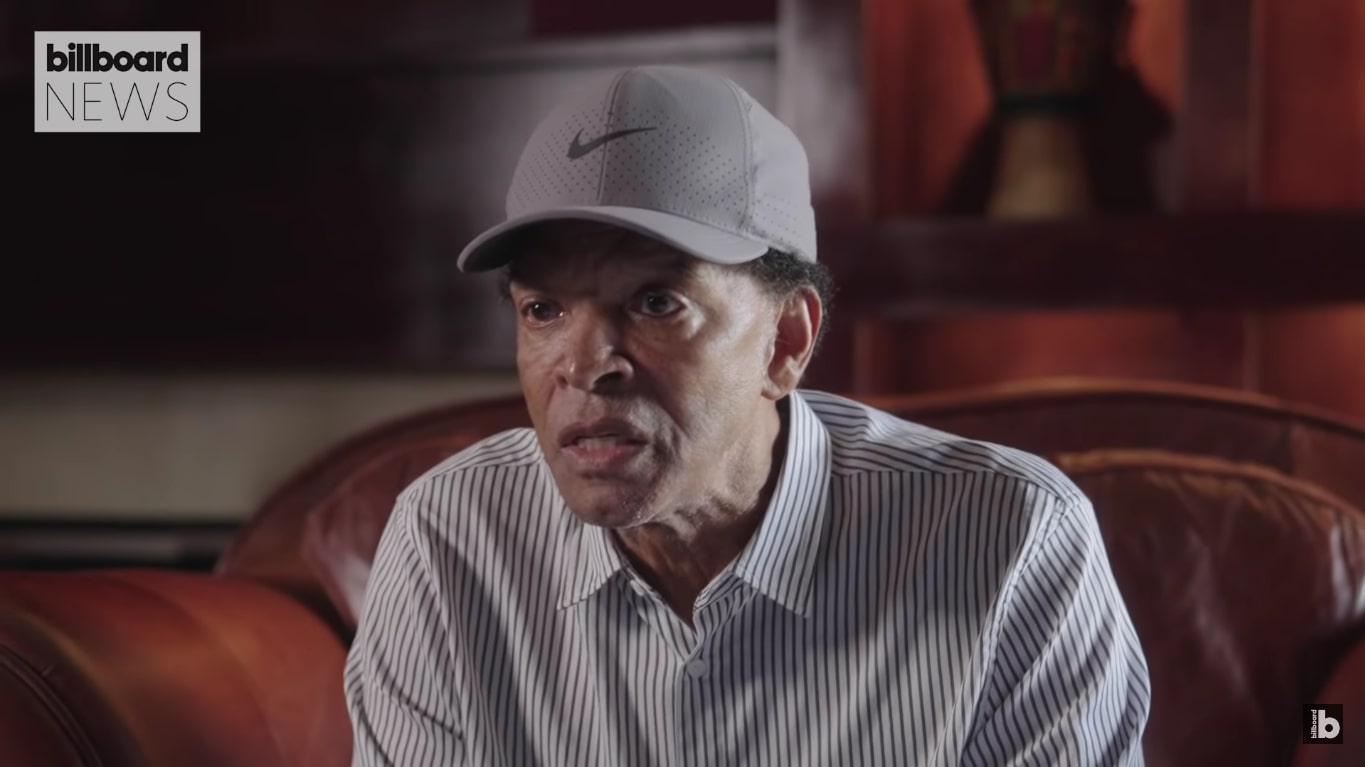 Barry thus rebranded the label as Blackground Records 2.0 around Aaliyah's 20th death anniversary before announcing they are re-releasing the "Princess of R&B's" entire catalog to the world. In fact, they declared the re-launch of every single one of their former artists' work on physical, digital, and streaming services thanks to a collaboration with Empire Distribution. In other words, a total of 17 albums, including those by Toni Braxton, JoJo, Timbaland, and Kyme Dang, returned to the scene.
We should mention that shortly after Blackground Records 2.0's announcement, the Estate of Aaliyah Haughton released a statement reading, in part, "This unscrupulous endeavor to release Aaliyah's music without any transparency or full accounting to the estate compels our hearts to express a word — forgiveness." On the flip side, a few weeks later, Barry published a statement reading, "Thank you to all of her many fans for keeping her music alive. I'm sorry [this re-release] took so long, but when you lose a family member so unexpectedly, it takes time to deal with that type of grief. I decided to release Aaliyah's music in order to keep her legacy alive."
As for Barry's individual standing, despite the fact he is 75 years old at the moment, he continues to serve as a proud father of two, record producer, music label owner, and entertainment manager. It's also imperative to note he has actually successfully avoided every coverage of R. Kelly's court proceedings until now and is determined to continue doing so because "it's just too emotional." He said, "it just brings back too many bad thoughts for my whole family. He impacted my whole family, you know. It's just a bad thing."
Read More: Bruce Kelly: Where is R Kelly's Older Brother Now?