Barry Seal lived life on the edge, becoming a prominent name in the drug smuggling world of the 1980s. As such, since the man was involved with government organizations as well as deadly drug cartels, the pilot's life became the perfect inspiration for the 2017 Tom Cruise starrer, 'American Made,' directed by Doug Liman. The action–comedy film, which eludes the biopic label in preference of a thrilling if partially fabricated narrative, presents a riveting story about Seal's life up until his tragic assassination in 1986.
'American Made' depicts Barry Seal as a man who lived a luxurious life through his illegally made money. While some of it is pure exaggeration, Seal did amass quite some wealth in his lifetime. Therefore, if the film has left you interested in Barry Seal's life, particularly the reality behind his finances, you must be curious about the pilot's final net worth. If so, here is everything we know about it!
How Did Barry Seal Earn His Money?
Barry Seal seemed to have a natural knack for flying and started piloting in his teen years. According to History vs. Hollywood, even back then, the man started his first real professional gig as a small business owner who flew ads from his airplane. By 1961, he had enlisted in the Louisiana Army National Guard, serving with the 20th Special Forces, and by 1964, he was working in Trans World Airlines. However, he was soon fired in 1974 after his weapon trafficking interfered with his job at the TWA.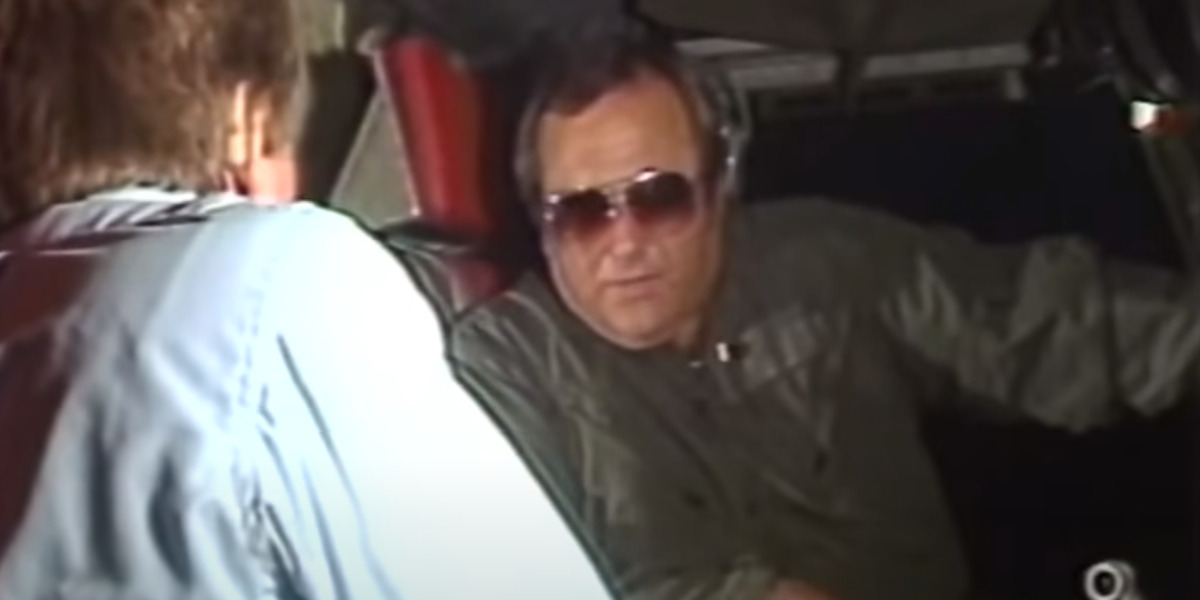 Eventually, Seal started smuggling drugs, starting off with marijuana and then moving to cocaine, before crossing paths with the Colombian Medellín Cartel around 1979. Consequently, Seal ended up working for some of the biggest kingpins of the drug world, such as Pablo Escobar, Jorge Ochoa, and his brothers. From there, the pilot started benefiting greatly from the multi-million dollar success of the Cartel's dealings in the States. Under the Medellín Cartel, Seal smuggled cocaine to the States and is said to have made approximately $500 thousand per flight.
Barry Seal's Net Worth at the Time of His Death
While Seal worked for the Medellín Cartel, he moved an estimated 56 tons of cocaine into the United States, which totaled somewhere around 3 to 5 million dollars in worth. Given the bulk of his dealings, it's not surprising that near the end of his life, Seal had become one of the wealthiest people in America. While the exact figure of his wealth remains difficult to conclude, he had an estimated earning of $60 million by 1983.
Nonetheless, a few years later, 1986 saw the grim end of Seal's life after he was assassinated outside a Salvation Army Center, where he routinely spent his nights as per court mandate. Despite Seal's significant net worth at the time of his death, his family, wife Deborah, and several kids didn't see any of that money and had to get by on the deceased pilot's life insurance.
Although rumors ran rampant about Seal's offshore accounts with millions in them, Deborah Seal never found or accessed them and continued to live a modest life. As such, the money Seal made from his various dealings is believed to simply be gone now. While discussing the same with Daily Mail, Deborah Seal stated, "The millions of dollars they said he [Barry Seal] made- if he did, he was holding out on me."
Read More: Lucy Seal: Where is Barry Seal's Wife Now?