When Rebecca "Becky" Bernadette Postle Bliefnick was found dead on the bathroom floor of her Quincy, Illinois, home on February 23, 2023, it honestly left the entire nation shaken to its core. After all, as explored in CBS' '48 Hours: The Game Show and the Murder' as well as NBC's 'Dateline: Ghost Rider,' it quickly came to light that the 41-year-old mother of three was shot 14 times at the hands of none other than her estranged husband, Timothy "Tim" Bliefnick. Yet for now, if you simply wish to learn more about the individuals she was really forced to leave behind — her loving family: parents, siblings, and children — we've got the necessary details for you.
Who is Becky Bliefnick's Family?
Although Becky was born on November 19, 1981, as only the youngest of two daughters to Bernadette "Bernie" and William "Bill" Postle, she had a great childhood filled with love and adoration. It thus comes as no surprise she remained genuinely close to them even once she grew older, just for her sister Sarah Postle Reilly to soon evolve into her best friend in every sense of the term. In fact, the latter still remembers her gorgeous sister to be as selfless as one can imagine, stating, "She thought of everybody that was in her life as somebody important and somebody special."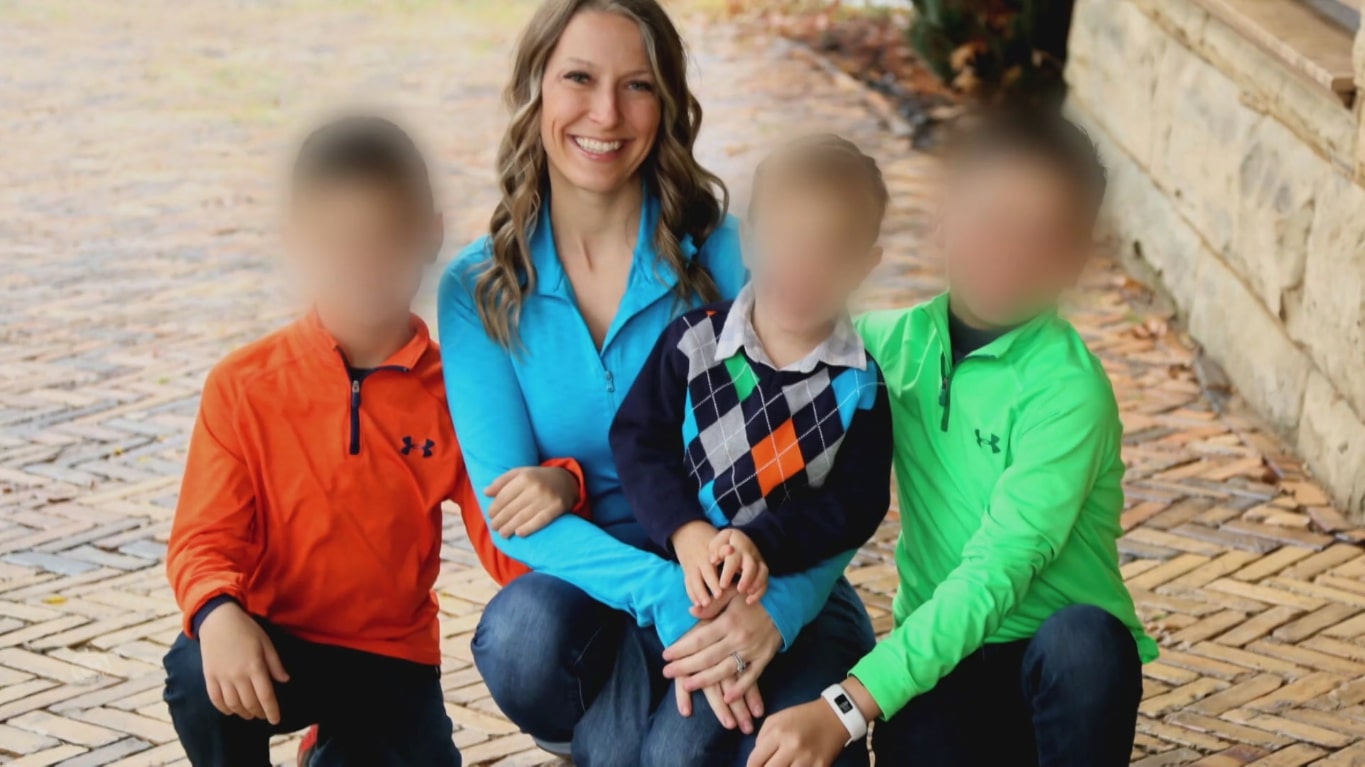 This "somebody special" included Becky's beau Tim, whom she'd met while attending Quincy University before ultimately dating, marrying, and settling with him in Quincy a few years down the line. But alas, things didn't pan out in the way she'd expected as this recycling industry professional reportedly gradually grew to become emotionally abusive, controlling, dependent, as well as manipulative. Though the worst part is that he'd ostensibly begun on this path years prior, while his wife was solely, utterly dedicated to caring for their growing family — their three sons, Deacon, Grayson, plus Arlin.
"[Becky] was very happy with their marriage for probably the first… five years," her sister Sarah candidly told CBS correspondent Erin Moriarty during the exclusive interview for '48 Hours.' "Then, you know, things started to change… He got progressively… more manipulative and controlling … He didn't do any of the work ever at the house." Moreover, according to her, when her baby sister decided to return to school to pursue nursing, "he not only did not support her, he did not increase his time with the boys," leaving her overworked and stressed until he finally got the courage to file for divorce in January 2021.
Sarah actually indicates that Becky wanted to salvage this marriage for the sake of their kids, yet Tim's decision was so final it led to the beginning of contentious legal proceedings mere weeks later. The former couple really fought over everything, whether it be custody, finances, or marital home, that is, until mere arguments and differences turned into full-on claims of harassment plus stalking. This was to such an extent that by 2022, Becky had made remarks like, "If something ever happens to me, please make sure the number one person of interest is Tim…" to both her sister and her friends.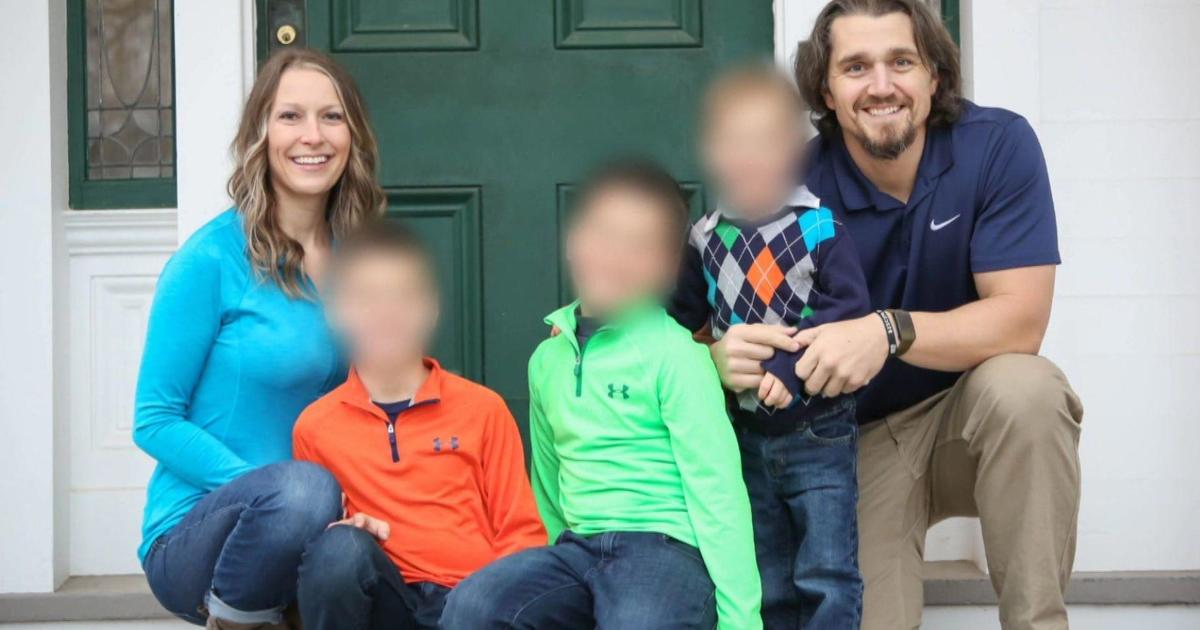 Therefore, when Becky's cold remains were discovered by her father during a random check because she hadn't picked up his calls or texted him for hours, he immediately contacted the police in a panic. Tim had their kids for the weekend so they were safe, but they did lose their mother in the most horrific way imaginable at the tender ages of 12, 10, and 5, just to then have to endure their father's arrest. After all, there was a lot of evidence against him, including allegations by family members, several incriminating internet searches, a burner Facebook profile, plus a few public claims he'd made himself.
Where is Becky Bliefnick's Family Now?
After Tim was found guilty of Becky's homicide, a lot of her loved ones gave victim impact statements to express the severity of his actions, yet the most chilling was her sister Sarah's. "[Deacon, Grayson, and Arlin] are already suffering, crying for their mother that they would wish would walk through the door to take them home to the life they once knew and loved," she said. "The raw grief that they now feel will change over time. And we hope that with our guidance, they will transform into acceptance and forgiveness because that will mean that they have chosen to live, not with the scars and wounds that are too deep.
Sarah continued, "It may evolve into their own depression or suicidal behavior … maybe you should have Googled childhood PTSD in between your searches. Your children will never be able to escape hearing about their father and mother and they will be judged. They already often are. Do you realize how cruel kids can be? Growing up is hard enough without the emotional baggage they now carry and the scrutiny that will forever surround them… They may forever have a fear of abandonment or they may avoid relationships altogether believing that they do not deserve love. And much worse. They may fear that they'll turn into you."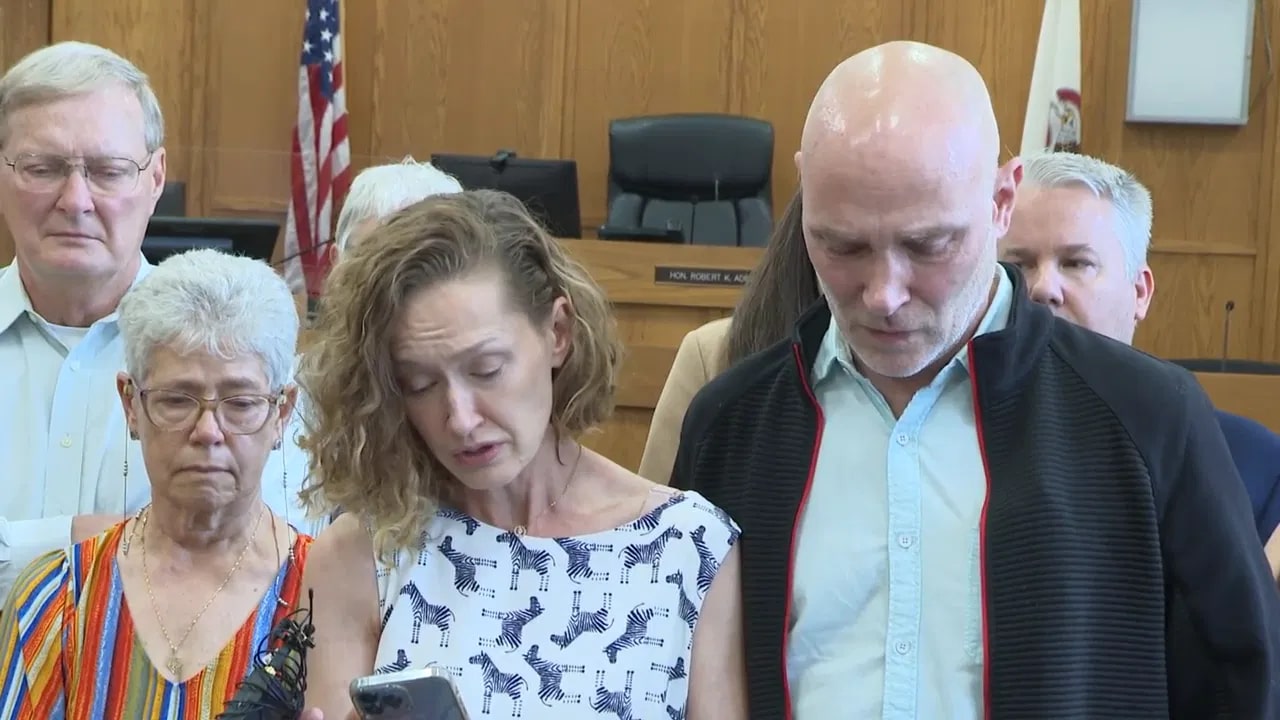 Sarah knew this first-hand because these three boys are in the custody of their Illinois-based maternal grandparents, Bernie and Bill Postle, who do their best to care for them in every way, shape, and form. Coming to her own whereabouts, she currently resides in New York alongside her loving husband Brett, from where she's doing everything in her power to offer both emotional plus financial support to her family. In fact, for this, she has even launched a GoFundMe page with a $250,000 target to ensure her nephews get the opportunity to lead the comfortable life their mother had planned for them.
Moreover, and more importantly, Becky's parents, sister, as well as brother-in-law are now hoping to turn her selfless mission in life into her legacy – they do miss her and are trying to move on, but they're also determined to do so while keeping her alive in their hearts. "Becky would have wanted positive change to happen," Sarah told '48 Hours'. "She would want somebody else's life to be saved. … If we can learn anything, if somebody reaches out to you and says that — that they're scared, that they believe that their partner … or whoever it is, is capable of violence, you need to believe them and make an active effort to make sure they're safe."
Read More: Becky Bliefnick Murder: How Did She Die? Who Killed Her?