Brought up by a struggling single mom, Bella Thorne started working as a child model and actress from a young age. The money she made would help support her family, which comprised of her mother, and her three elder siblings (two sisters and a brother). Their father died in 2007 when Bella was just 10 years old. In 2008, she won a Young Artist Award for her performance as Ruthy Spivey in 'My Own Worst Enemy,' a drama series. But her breakthrough role is CeCe Jones in the Disney Channel series 'Shake It Up,' which ran from 2010 to 2013. The 25 years-old Thorne has been a part of movies and shows like 'Blended,' 'The Babysitter,' 'Assassination Nation,' 'Amityville: The Awakening,' 'You Get Me,' 'Girl,' 'American Horror Stories,' etc. Here are her upcoming projects!
1. Divinity (2023)
What is immortality? Written and directed by Eddie Alcazar, 'Divinity' is a black-and-white indie dystopian sci-fi thriller movie that explores this very question about immortality as well as its implications. Set in an alternate barren world, the movie tells the story of two brothers who decide to kidnap a guy named Jaxxon Pierce, who controls the manufacture of an immortality serum called "divinity." In the kidnapping endeavor, the two brothers are also assisted by a seductive woman named Nikita.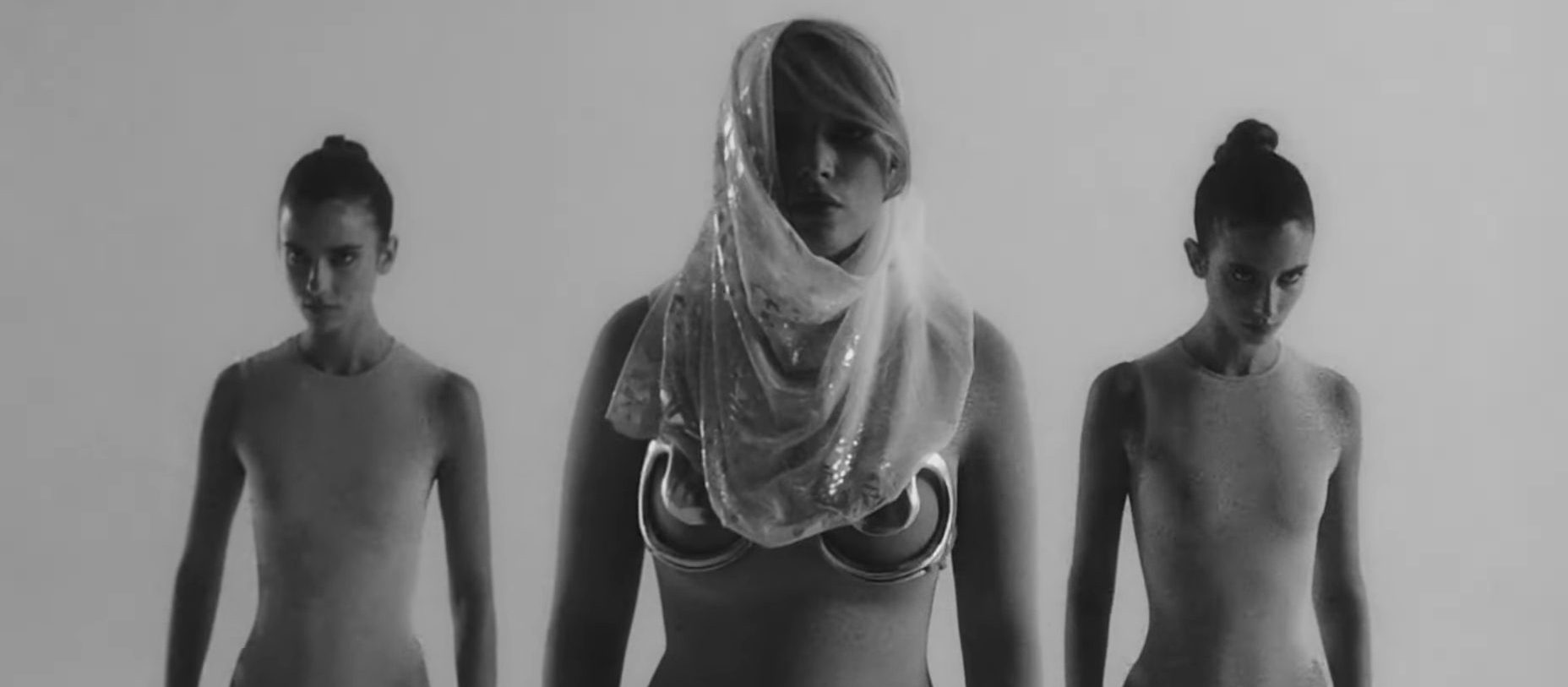 Jaxxon's father Sterling Pierce was the one to develop divinity after dedicating his entire life to it although it hasn't been fully developed yet. The serum only offers the immortality of the body and not the mind. So the body remains young but the mind does not. Jaxxon intends on completing the mental side of it as well. Be that as it may, the serum's supremacy has already perverted the entire planet. What we have to wait to find out is what the brothers plan to do after kidnapping Jaxxon. Will they try to complete the serum's development? Or will they find a way to destroy it and thus immortality itself?
The cast of the film includes Stephen Dorff as Jaxxon Pierce, Scott Bakula as Jaxxon's father Sterling Pierce, Moises Arias and Jason Genao as the two brothers, and Karrueche Tran as Nikita. The rest of the cast includes Bella Thorne (Ziva), Caylee Cowan, Emily Willis, Michael O'Hearn, Brennah Black, and Lydia Bielen. The film will be released on October 13, 2023. Check out the trailer!
2. Paint Her Red (2023)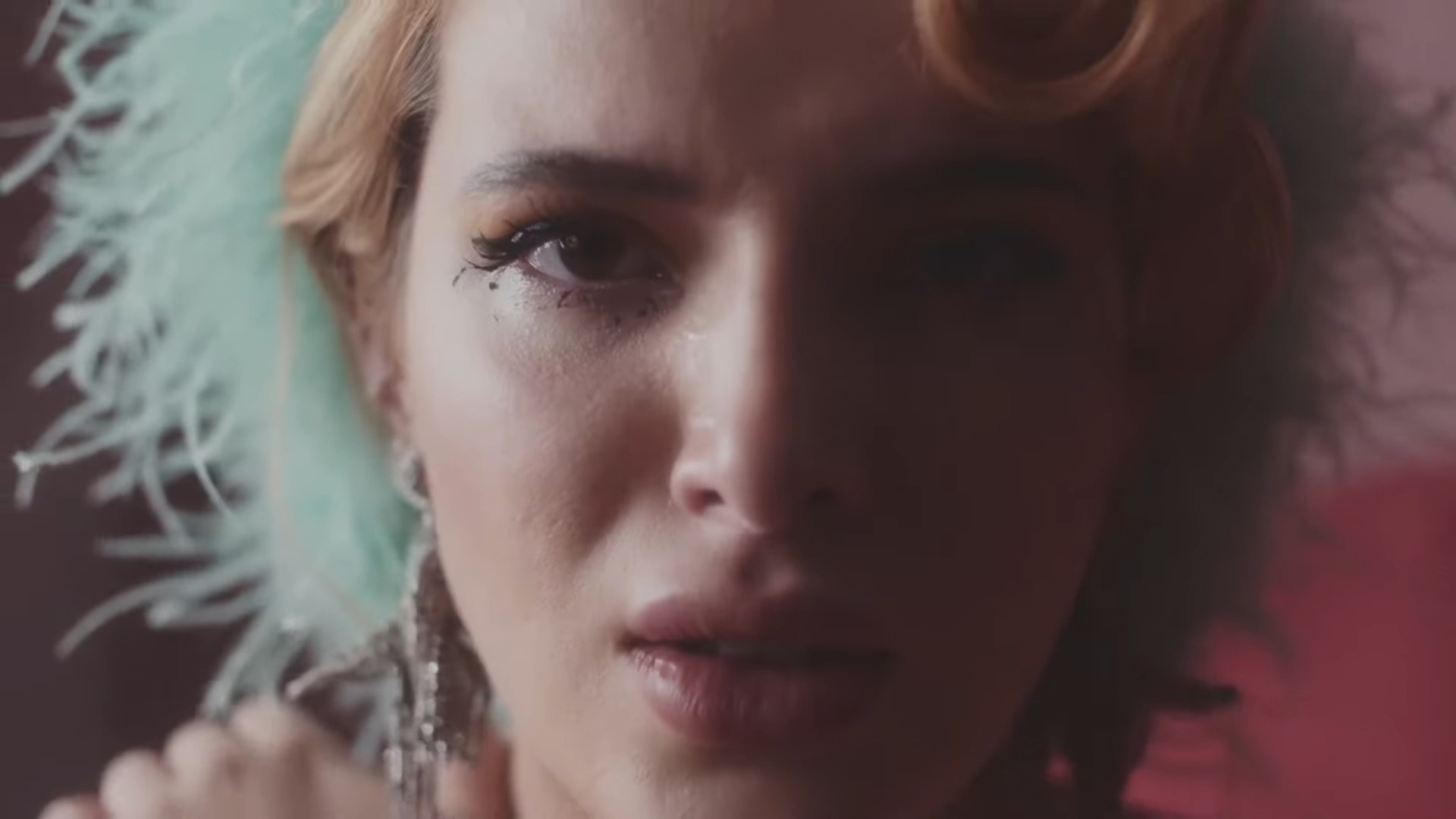 In what is Thorne's directorial debut, 'Paint Her Red' is a short film that gives us an intimate, unapologetic, and metaphorical peak into a woman's pre-destined journey using a blend of haunting visuals, prose, and poetry. Alongside Thorne, who has also written the film, the cast includes Juliet Sterner. The narration has been done by Oren Moverman (Oscar-nominated screenwriter of 'The Messenger'). The film had its world premiere at the Taormina Film Festival on June 27, 2023, and will be released for the audiences before 2023 ends. Have a look at the trailer!
3. The Tower (2024)
'The Tower' is an independent fantasy movie written and directed by Adam Sigal ('Nandor Fodor and The Talking Mongoose'). It tells the rather dark story of a mermaid who is trapped in a water tower of a small Southern town and forgotten for years. As per Sigal, as reported by Deadline, the isolation of the mermaid symbolizes his own isolation that came with growing up in a small Southern town as well. The movie began production before the SAG-AFTRA strike and received a SAG waiver that allows independent movies to continue production.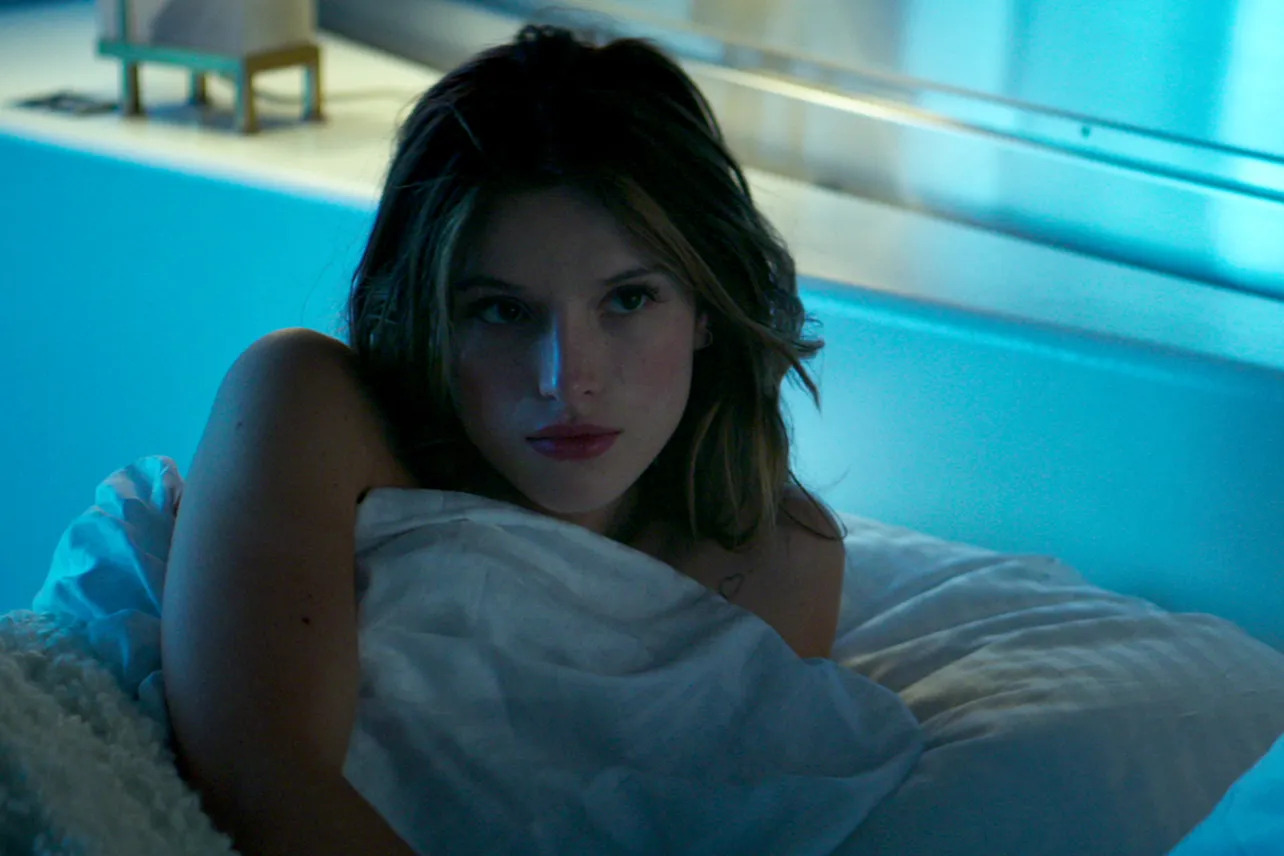 The cast of 'The Tower' includes Thorne, who is likely to be the mermaid along with Jack Kilmer, Cam Gigandet, Marc Senter, Chris Mullinax, Dani Druz, Daniel Backman, Gerard Catus, and Brian S. White. The movie is currently in its post-production stage and is expected to be released in 2024.
4. Rumble Through the Dark (TBA)
Set against the dark Mississippi Delta, 'Rumble Through the Dark' is a thriller movie that tells the story of Jack Boucher, an aged and seasoned bare-knuckle fighter who aims to clear his debts via his in-ring feats. His debts include one he owes to the local mob boss Big Momma Sweet and the mortgage of the home of his foster mother, who is presently in hospice. In the endeavor, he is assisted by Annette, a carnival hustler whom he crosses paths with. The movie, directed by Graham Phillips and Parker Phillips, is based on Michael Farris Smith's 2018 novel 'The Fighter.'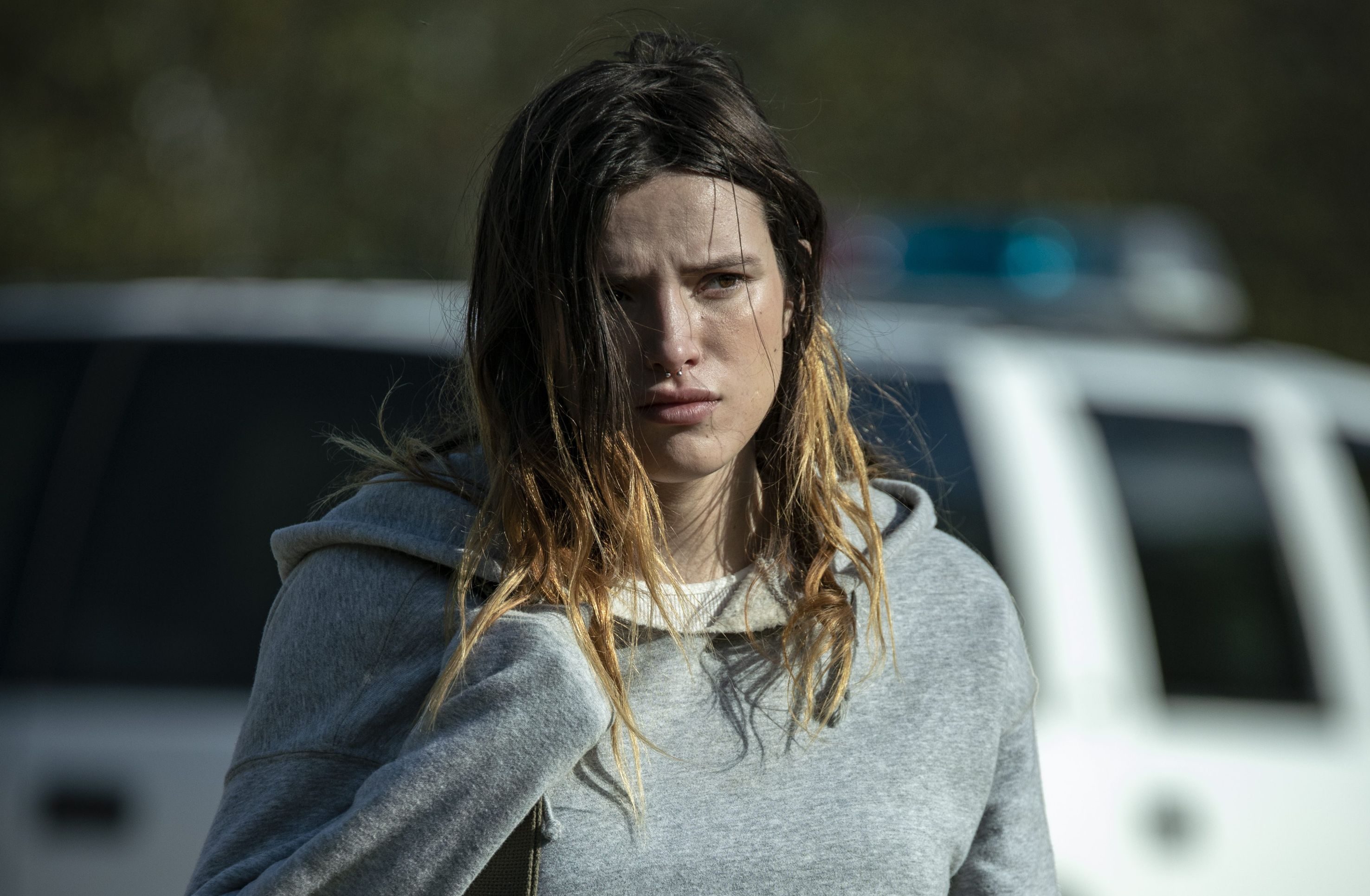 Aaron Eckhart plays Jack Boucher while Thorne plays Annette. Marianne Jean-Baptiste plays the mob boss Big Momma Sweet. The rest of the cast includes Ritchie Coster, Derek Russo, Ritchie Montgomery, Liz Fenning, Virginia Newcomb, Joe Hursley, and Mike McColl. The movie has completed post-production and a release date is yet to be announced.
5. The Trainer (TBA)
Thorne is set to star in another comedy movie, not horror but dark, that's titled 'The Trainer.' The movie is set in Los Angeles and tells the story of Jack, a fitness expert, who lives with his mother. With the urge to realize his own American Dream, he takes a huge swing at fame and fortune. The event of movie unfolds over 8 days with Jack sleep-deprived the whole time. While we are not provided with any clue as to how Jack takes his swing, it might just be through some unusual means since that may not be strictly legal since it's a dark comedy. But this is just conjecture.
'The Trainer' is directed by Tony Kaye and written by Vito Schnabel and Jeff Solomon. The cast includes Vito Schnabel as Jack and Beverly D'Angelo as Jack's mother, along with Thorne, whose character is yet undisclosed, Steven Van Zandt, Julia Fox, Taylour Paige, John McEnroe, Stephen Dorff, Luka Sabbat, and Gina Gershon. 'The Trainer' is currently in its post-production stage and we are yet to receive a release date and other updates.
6. Saint Clare (TBA)
Thorne is stepping into the shoes of an intricate character in more ways than one. She will play a catholic student cum serial killer in 'Saint Clare,' a horror comedy movie written by 'American Psycho' co-writer Guinevere Turner, along with Mitzi Peirone, who also serves as the director. The movie is based on the 2021 novel 'Clare at Sixteen' by Don Roff. The sequel novel titled 'Clare at Seventeen' was published in 2022 with the author set to write 4 more.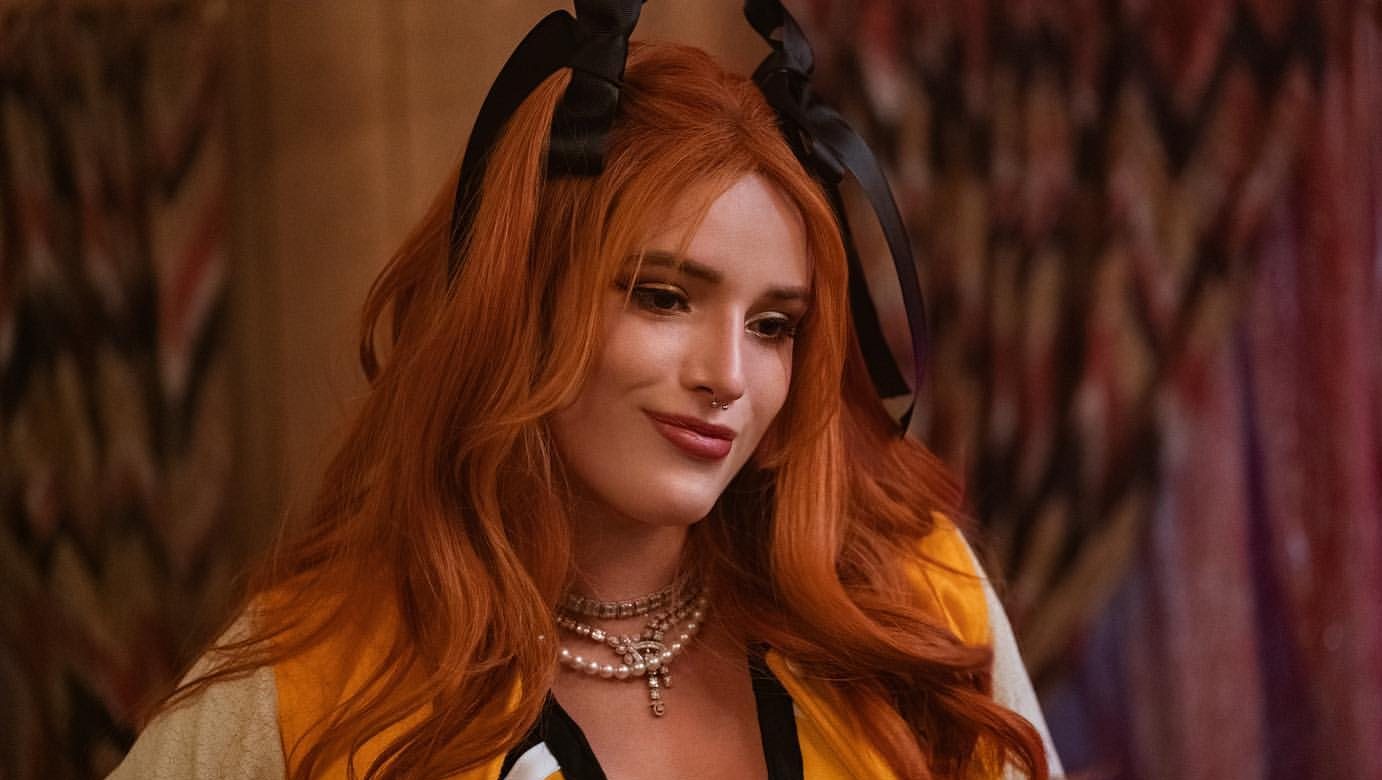 'Saint Clare' tells the story of Clare Bleecker, who is a sixteen-year-old Catholic college student who lives with her grandparents in the picturesque town of Pickman Flats in Washington. But there's more to the town than meets the eye, something evil that only Clare can sense and see. This correlates with her apparently divine calling for killing that comes when she feels the need to protect her loved ones. This is when the murderous "Other Clare" takes over and does the deed. One of her heroes is the real-life serial killer Jeffrey Dahmer. But she also has friends and is against animal cruelty. Does something really take over Clare or does she just pretend so in order to fulfill her desire to kill? Is there really something evil that exists in Pickman Flats? Only time will tell unless you have read the book.
The cast of 'Saint Clare' includes Thorne, Rebecca De Mornay, Ryan Phillippe, Frank Whaley, Bart Johnson, Joel Michaely, Erica Dasher, Jan Luis Castellanos, and Dylan Flashner. The movie is currently in its post-production stage and we are yet to get an update about its date of release.
7. The Uncanny (TBA)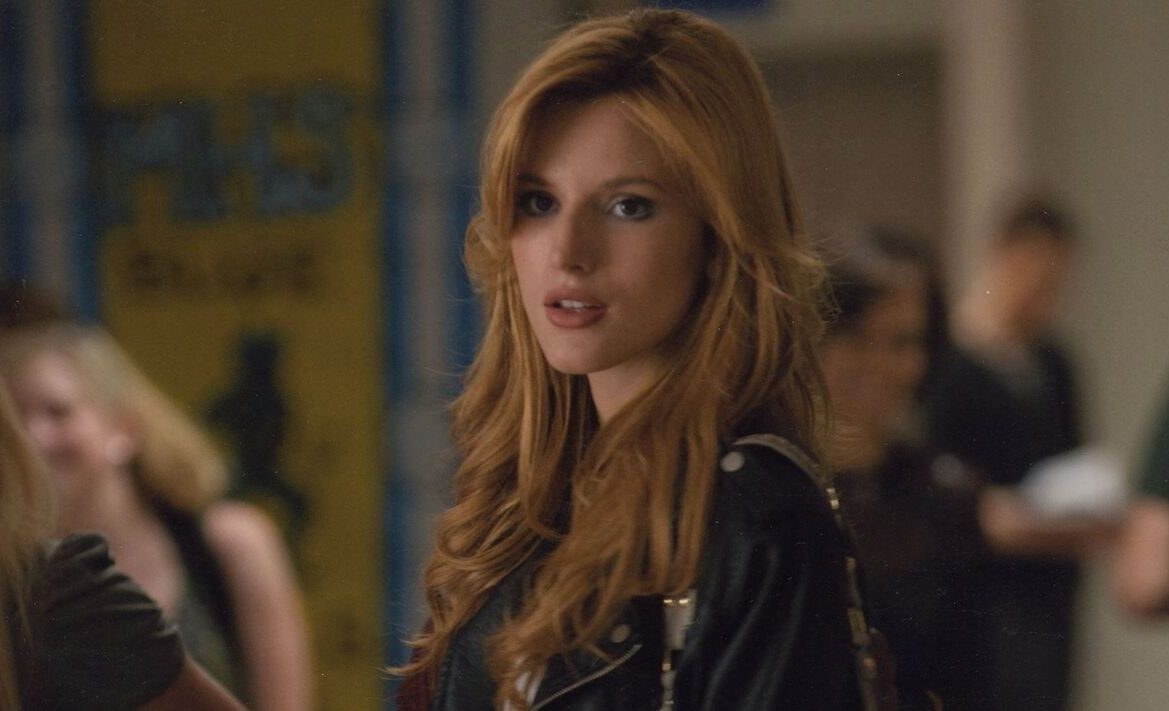 'The Uncanny' is the second sci-fi movie of Thorne on this list. Directed by Mitzi Peirone, who also co-written it with Chaya Doswell, the thriller is set in a post-apocalyptic future where every person has a chip implanted in him/her/them that is capable of controlling everything, from their emotions to the direction in which they are moving. However, a routine update of the chip's software backfires, leading to a cyber apocalypse that wipes out almost all of humanity. Only five people miraculously survive and they have been living in a bunker, the chips ripped out of their spines. But with time, one of them, a girl named Scarlet, begins to doubt if they are really lucky or if their survival is a part of a larger scheme. Thorne as Scarlet is the only revealed cast member of the movie that has been stuck in its pre-production stage since 2020. Further updates are awaited.
8. Paradise City Season 2 (TBA)
'Paradise City' is a musical drama series distributed by Amazon Prime Video and created by Ash Avildsen. The series itself is a follow-up to the 2017 movie 'American Satan,' directed by Ash Avildsen. Season 1 (2021) showcases a rock star Johnny Faust (Andy Biersack), who has a connection with the occult and his young fan and aspiring musician Simon (Cameron Boyce). The rest of the cast included Thorne, as a bassist named Lily Mayflower, and Ryan Hurst. It shows what happens when the lives of both of them collide due to the music business. Season 2 was renewed in 2021 itself. Sadly, Cameron Boyce passed away in 2019 before the first season was released.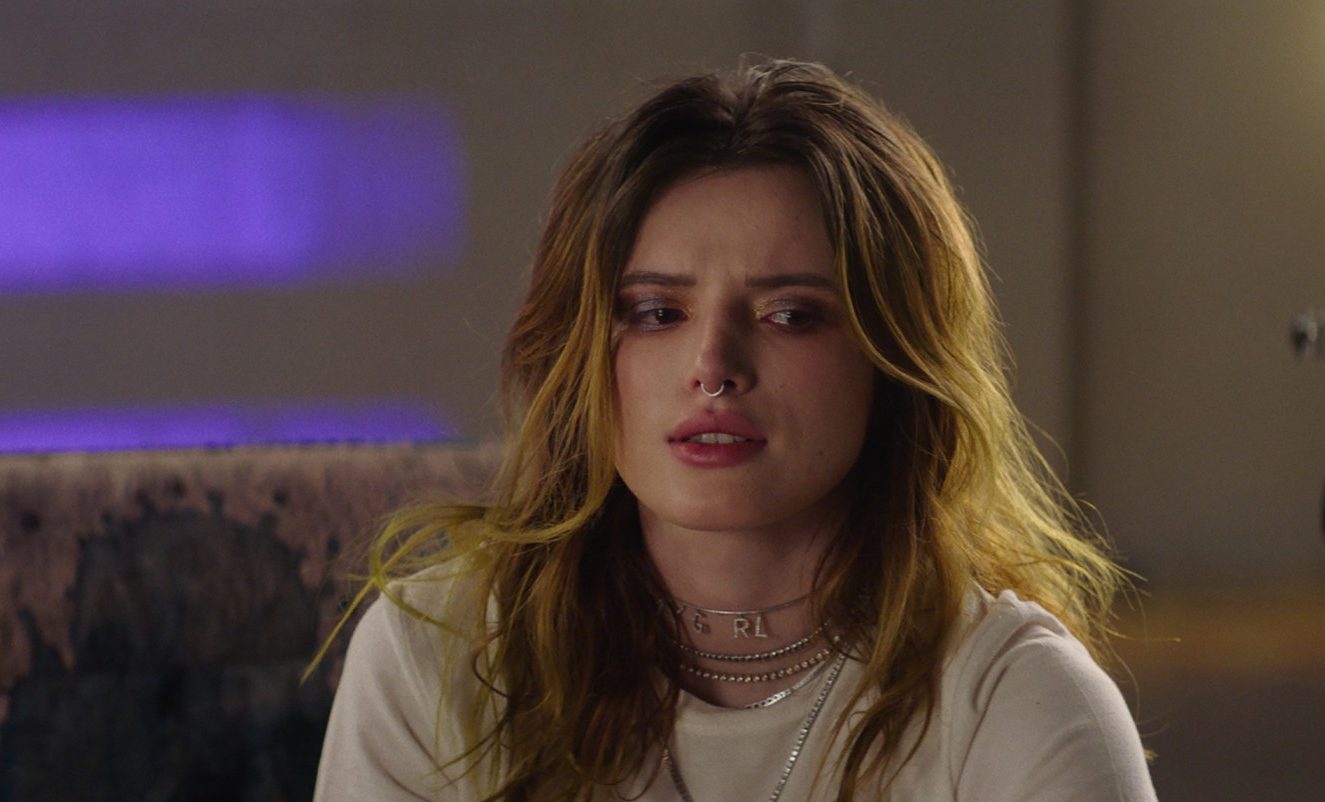 While production of season 2 began in early 2022, there is no update about the plot, the production, or a potential release date. However, it is likely that the new season will bring back Andy Biersack, Thorne, Ben Bruce as Leo Donovan, James Cassells as Dylan James, Booboo Stewart as Vic Lakota, Mark Boone Junior as Elias Collins, and Drea de Matteo as Maya. The character of Simon will have to be recast. Although it is expected to premiere in 2024, updates about its release are awaited.
9. Exo (TBA)
Bella Thorne's third sci-fi movie on our list is 'Exo,' directed by Cedric Nicolas-Troyan, who also directed 'The Huntsman: Winter's War' (2016) and served as the second-unit director of 'Snow White and the Huntsman' (2012) and 'Maleficent' (2014). Written by Adam Cohen, the movie follows Nathan Fletcher, an 18-year-old graphic novelist, who thinks that his mysterious next-door neighbor Kyra is an alien. What adds to his suspicion is the recent increase in the sightings of UFOs. As he digs deeper, he discovers something monumental. Is Kyra really an alien?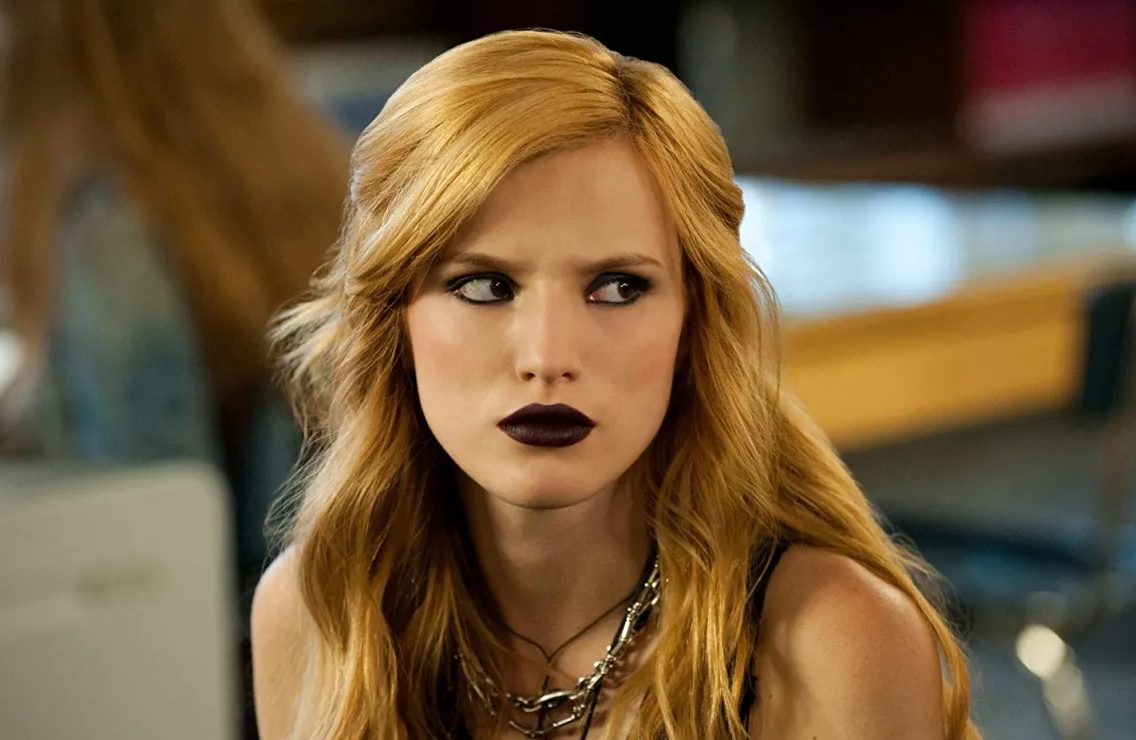 The only two cast members revealed are Jack Kilmer and Thorne, who play Nathan and Kyra respectively. Unfortunately, the project has remained stagnant in its pre-production stage since 2017 and there have been no further updates about it.
10. Untitled Bella Thorne Project (TBA)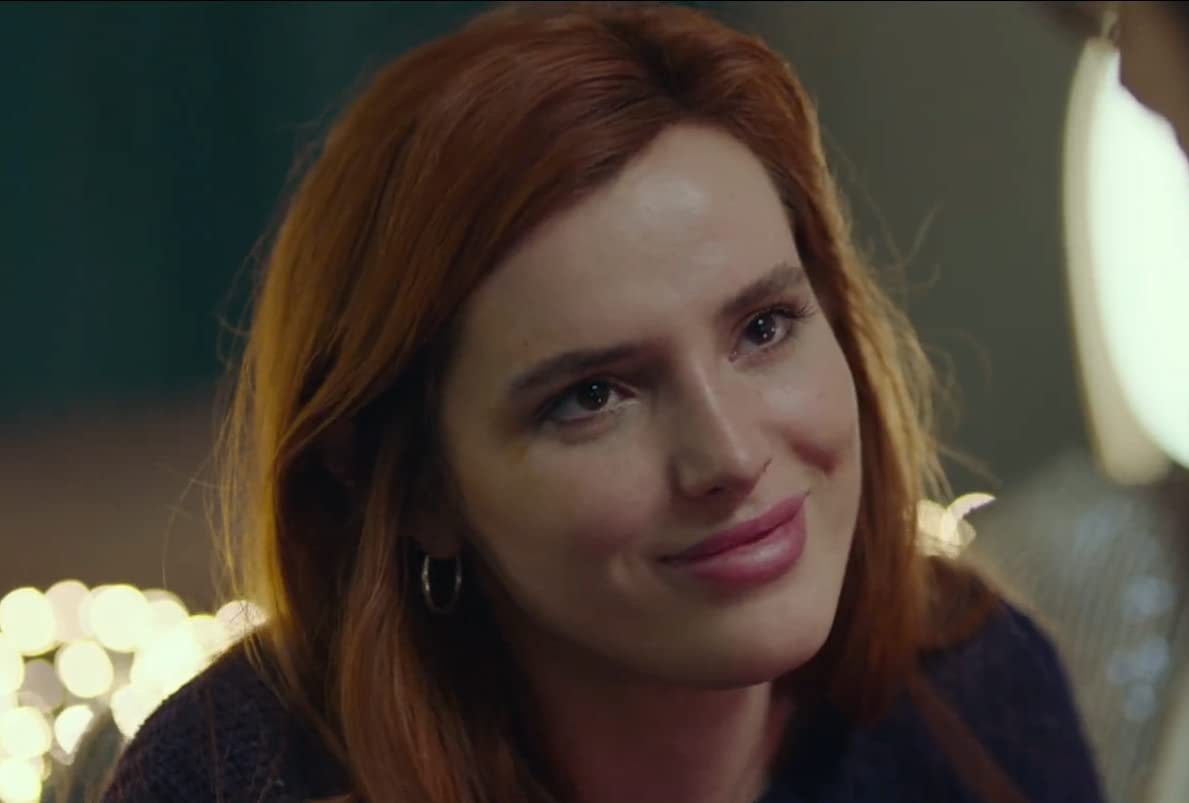 Almost nothing is known about this project other than that it is a thriller movie to be directed by Thorne, based on a script written by Zander Coté. Thorne is also supposed to star in the film. Back in 2019, David Bernon of Burn Later Productions, one of the production houses financing the project, stated that Thorne would leave an "indelible mark" on the thriller genre with the movie. Another producer attached is Maurice Fadida (Kodiak Pictures), one of the executive producers of 'The Trial of the Chicago 7.' As of 2019, the project is in development and further updates are awaited.
Read More: Best Bella Thorne Movies and TV Shows