We all love going to the movies for different reasons. And no matter how much you love the Kubricks, the Andersons and the Hanekes, the truth is, we all consider movies as a form of escapism on some level. We all love getting lost in fantasy worlds, and a number of filmmakers across the world have managed to take us into the world of our imaginations using the power of cinema.
When you think of fantasy movies, 'E.T', 'Back to the Future' and 'The Princess Bride' are a few that instantly come to mind. But there have been a number of fantasy movies in the 80s that have, over the years, faded out of our memories. This article takes a look at some of the most important movies that changed the landscapes of the fantasy genre. Here is a list of the top fantasy movies from the 80s. You can watch several of these best 80s fantasy movies on Netflix, Hulu or Amazon Prime.
14. Hellraiser (1987)
This movie tells a tale of a man and wife who move into an old house and discover a hideous creature – the man's half-brother, who is also the woman's former lover. Some demonic creatures (cenobites) are pursuing him after he escaped their horrifying underworld. "Hellraiser" stands out among other horror films because of its themes. This tale of demons with a shade of love, eroticism, and pain is refreshing and surprising. Written and directed by Clive Barker, this movie is an absolute classic despite being unknown for many cinema lovers.
Read More: Best Movies of the 1960s
13. Ladyhawke (1985)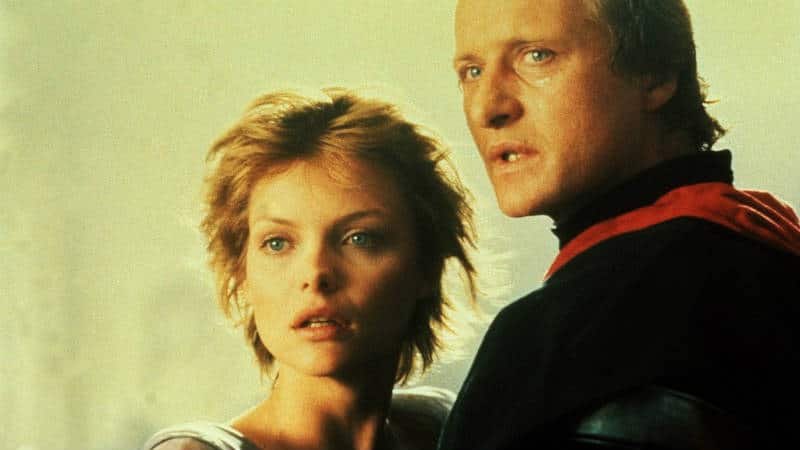 Richard Donner's wildly intriguing, bizarrely funny fantasy drama depicts the story of a thief named Philippe Gaston who breaks free from the dungeon of Aquila, which infuriates the Bishop. Gaston soon teams up with Captain Navarre who also intends to subdue the Bishop. The stylistic aspects of the film deserve high praise, as Donner infuses the film with a kind of authenticity that makes for a compelling watch. Matthew Broderick and Michelle Pfeiffer deliver outstanding performances that further elevate the experience, and, it's their performances that give the film its unique flavor, without which it could have ended up being just another banal 80s fantasy flick.
Read More: Best Movies of the 1970s
12. Highlander (1986)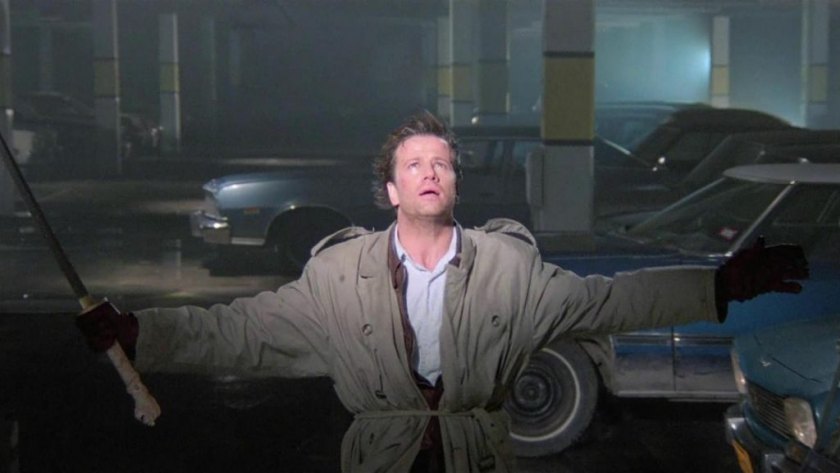 A Sean Connery classic that has sadly slipped slipped into obscurity, 'Highlander' is one of the most important fantasy movies made in the 80s. It follows Conor MacLeod, played by Christopher Lambert, who's an extremely powerful warrior and needs to subdue his arch rival, Kurgan. Kurgan desperately tries to bring down Conor in order to gain his special power that would help him subdue the human race. The film was a box office failure at the time of its release, but has gained a dedicated following among cinephiles other experts. Over the years, the film's catchy dialogues, memorable soundtrack and breathtaking action sequences have been frequently referenced and parodied over the years, turning it into one of the biggest cult flicks of all time.
Read More: Best Movies of the 1980s
11. Labyrinth (1986)
Arguably one of the more underrated fantasy movies of the 80s, 'Labyrinth' is a film that was initially met with lukewarm response but would later go on to develop a strong cult following among staunch fans of the genre. The film depicts a 15 year old's struggles to rescue her little brother from a big maze. While one could argue that the writing lacked depth and inventiveness, Henson's command over the visuals is unquestionable, which is what turns the film into an enthralling spectacle. Post Henson's death, the film was rediscovered by cinephiles and critics who, since then, have gone onto rate it as one of the finest fantasy movies ever made.
Read More: Best Movies of the 2000s
10. The Princess Bride (1987)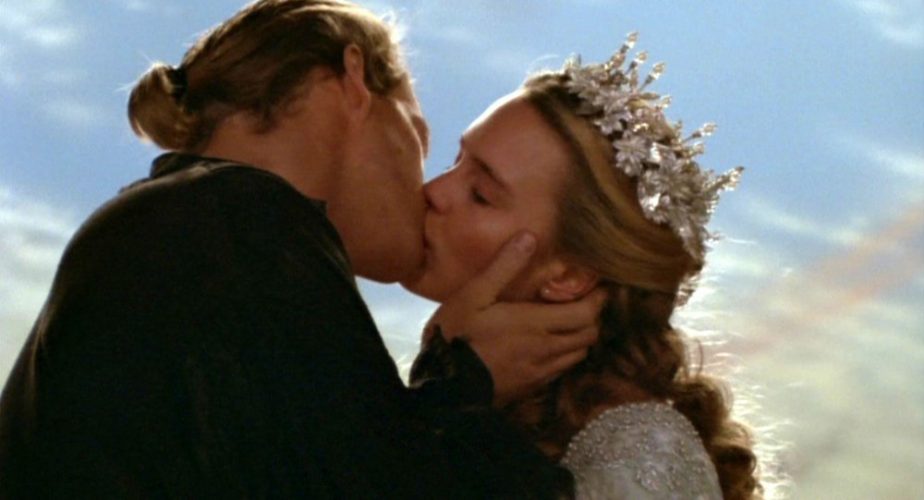 Rob Reiner's delectable rom-com centers around Westley, a farmhand who sets out to rescue his lover from an evil Prince. Adapted from the novel of the same name by William Goldman, the film retains its vision and yet manages to craft something with a distinctive cinematic vision. The story here isn't particularly original, but it's the treatment that Reiner gives it that makes for such a memorable experience. 31 years since its release, 'The Princess Bride' continues to be rated by critics and other experts as one of the finest comedies ever made.
Read More: Best Movies of the 2010s
9. The NeverEnding Story (1984)
Wolfgang Petersen's epic fantasy drama tells the heart-warming story of a lonely boy who finds solace in a storybook and is transported into its fantasy world. Adapted from the novel of the same name by Michael Ende, the film has an entirely different vision of the story and does complete justice to its thematic and aesthetic ambitions. With gorgeously constructed visuals and an intriguing story-line, Petersen takes us to the world of our imaginations. It's a nostalgic trip back to the days when the makers knew how to employ visual effects to craft memorable cinematic experiences for the viewers, and didn't really have to force these trite CGI tricks on them.
Read More: Best Movies of the 21st Century
8. Big (1988)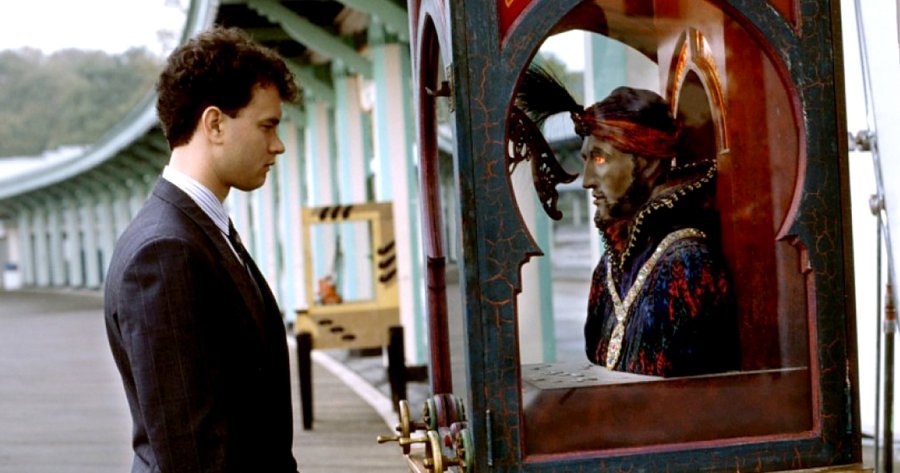 One of the more overlooked fantasy films from the 80s, 'Big' tells the story of a boy who is miraculously transformed into 3 year old one fine day, after trying to impress a girl. Director Penny Marshall doesn't really break new grounds here, but this is a film that gets most of its elements right. With an absurdly entertaining story-line and the youthful charm of the great Tom Hanks, Marshall crafted a film that looks every bit as fresh and inventive as it did 30 years back. Though Hanks would later go on to do more challenging roles in his career, Josh Baskin is a role that he'd surely hold closer to his heart.
Read More: Best Movies of the 21st Century
7. The Dark Crystal (1982)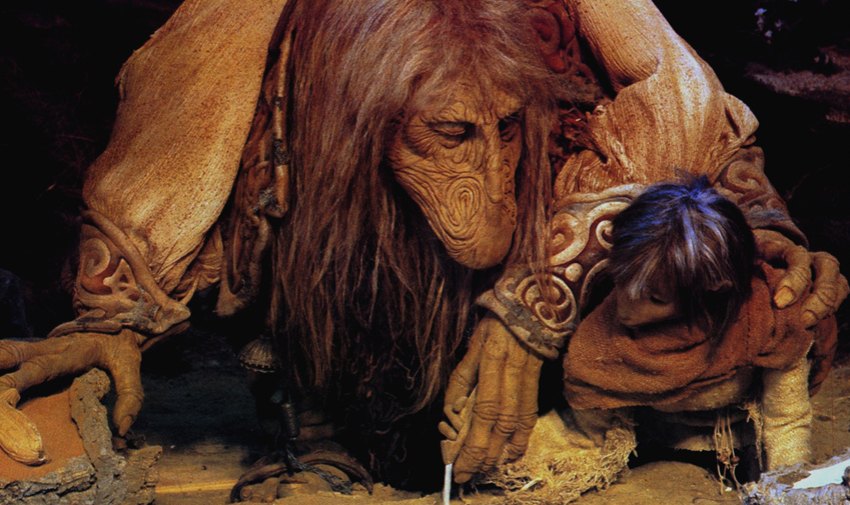 When talking about fantasy films, 'The Dark Crystal' is seldom given the credit it deserves. Directed by Jim Henson and Frank Oz, the film depicts the efforts of a Gelfling to mend the Dark Crystal, failing which will result in the destruction of the world he inhabits. The film was noted for its inventive use of animatronics and received high praise for its visual aesthetics. A number of detractors, however, pointed out that the film doesn't really break new grounds on a narrative level. Nevertheless, upon frequent reevaluation over the years, the film has come to be regarded as a landmark in the fantasy genre.
Read More: Best Movies of 1973
6. Excalibur (1981)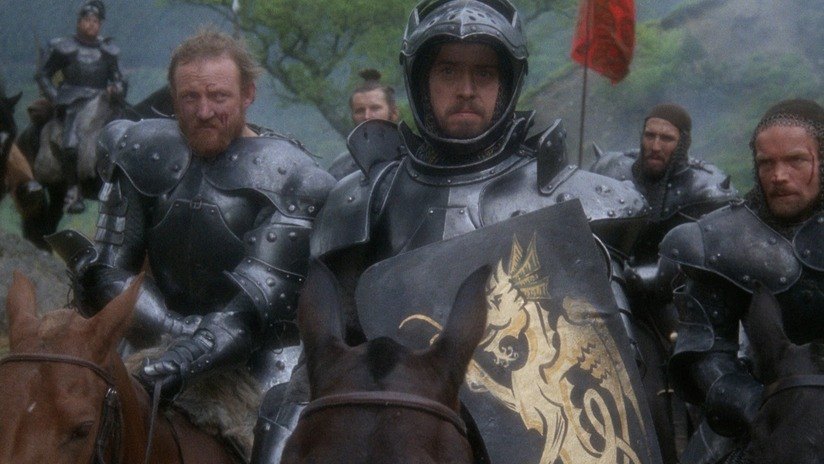 'Excalibur', like 'The Dark Crystal', came out at a time when the world was still reveling in the frenzy of 'Star Wars'. It's one of those rare fantasy flicks with such remarkable depth on a thematic and philosophical level. The story revolves around King Arthur who, with the help of a wizard named Merlin, needs to subdue his wicked half-sister Morgana. Though a number of critics found the film pretentious and criticized the narrative for lack of clarity and precision, it received almost unanimous praise for its evocative visuals and gripping action sequences. The film also helped propel the careers of several Irish actors including Liam Neeson and Patrick Stewart.
Read More: Best Movies of 1974
5. Dragonslayer (1981)
Arguably one of the greatest fantasy films of the 80s, 'Dragonslayer' was a film that sadly got buried under the gargantuan shadows of Steven Spielberg's 'Raiders of the Lost Ark'. The film received particular praise for its depiction of Vermithrax, the dragon, and was nominated for the Academy Award for Best Visual Effects. The action sequences are tightly constructed and the effects have, surprisingly, aged well over the years unlike some of the other popular films that came out at the time. While 'Star Wars' and 'Indiana Jones' may have lost their charm, Matthew Robbins' stone cold classic remains every bit as fresh and exciting now as it did back in 1981, and has begun to enjoy a special cult following in the recent years.
Read More: Best Movies of 1979
4. Back to the Future (1985)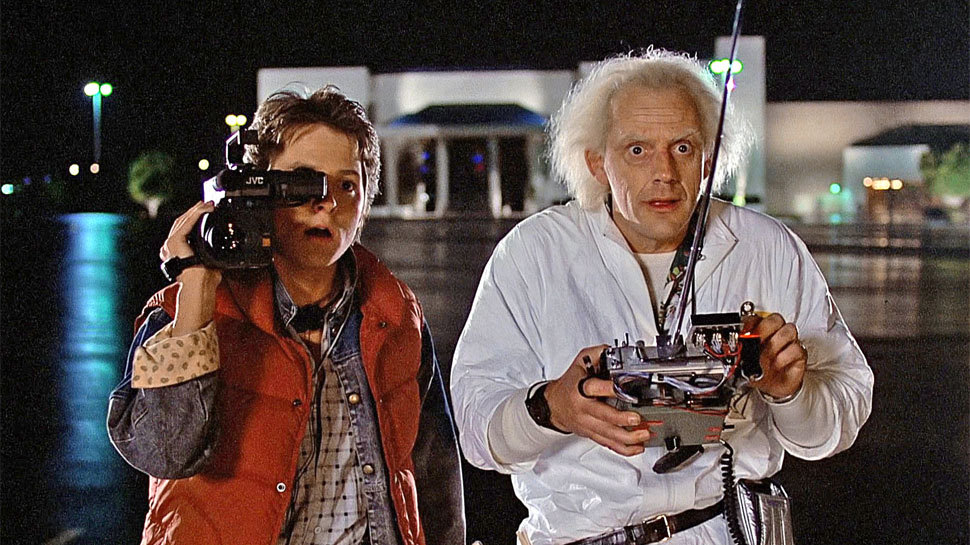 Robert Zemeckis' enthralling sci-fi fantasy-high school drama tells the story of a teenager who's thrown back in time because of an experiment that went awry. Marty travels back to the 50s when his mother and father were high school kids. He observes their lives, but things take a turn when his teenage mother gets attracted to him and he is forced with the responsibility of making her fall for his father. Zemeckis' film might look a bit dated now, but it's a fun ride; an exhilarating trip to a romanticized era. And one needs to leave logic at the doorstep to fully experience this blissful cinematic ride.
Read More: Best Movies of 1980
3. My Neighbor Totoro (1988)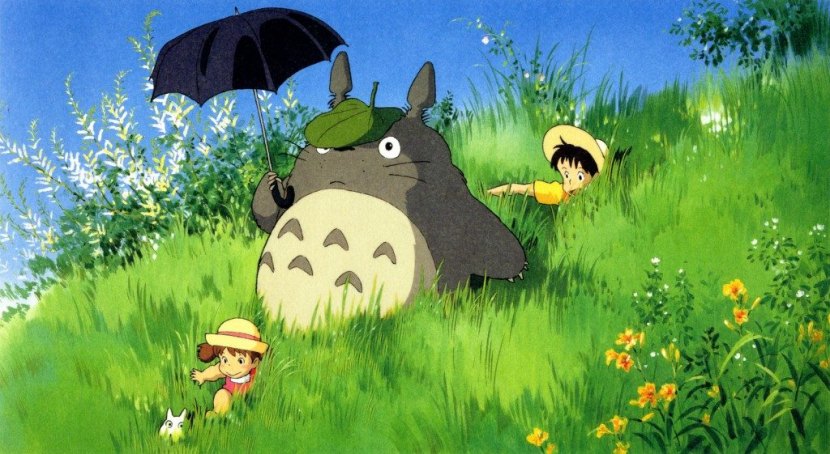 The great Japanese auteur Hayao Miyazaki has crafted some of the most revered anime fantasies in cinema. But perhaps none would top 'My Neighbor Totoro'; a film so rich in humor, philosophy and adventure. It tells the tale of two sisters who move to a village near a forest in order to be with their mother who is sick. Their life changes when they come across bizarre creatures in the forest called Totoro. Like most of Miyzaki's movies, 'My Neighbor Totoro' has an accessible story-line, but he ensures that the thematic depths and ambitions of the film aren't really compromised for the sake of simplicity and a wider, universal audience. The film received instant praise from critics and it continues to be rated by fans as one of the greatest movies ever made.
Read More: Best Movies of 1982
2. E.T. the Extra-Terrestrial (1982)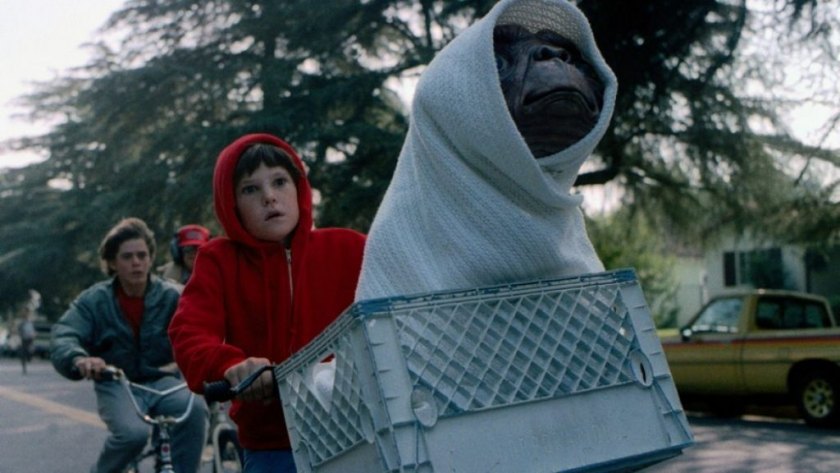 No list of fantasy movies is ever complete without this Steven Spielberg classic. A product of loneliness that Spielberg experienced as a child after his parents' divorce, 'ET' is a film that still strikes a chord in you with its endearing simplicity and warmth. The film tells the story of a boy who develops a bond with an alien he found in his backyard at his home. With a simple story-line, Spielberg captures the imagination of a child longing for care and attention. The sheer universality of its themes, coupled with the gorgeously crafted visuals, makes for an evocative cinematic experience. Hundreds of fantasy flicks may have been churned out over the past few decades, but none of them comes within breathing distance of this genre-defining masterpiece.
Read More: Best Movies of 1983
1. Blade Runner (1982)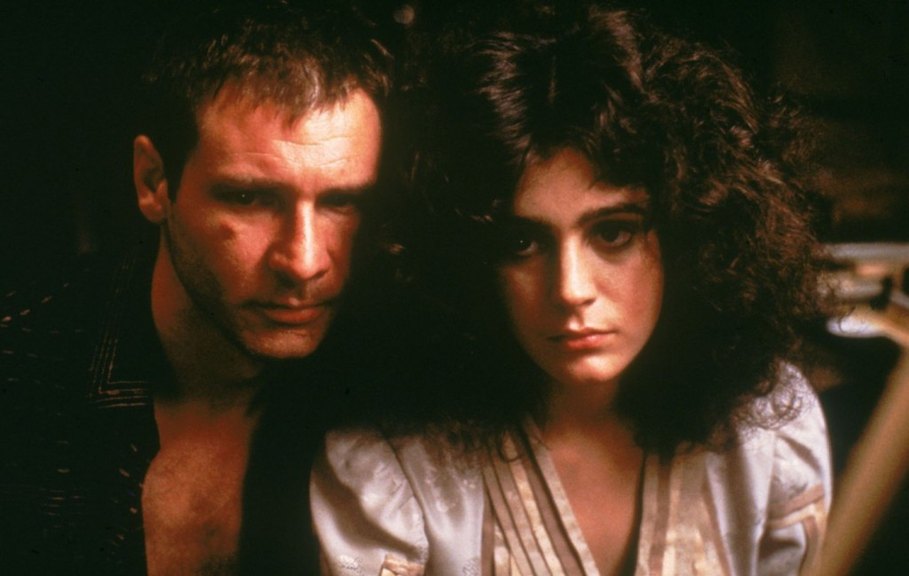 Ridley Scott's direction is as always flawed and sometimes nonsensical but with 'Blade Runner' (in its many, I'm sure, hugely lucrative forms) he sometimes achieves a visual poetry who's grace has to be seen to be believed. The opening cuts between and eye and the haunting hellworld of Los Angeles circa 2019 (give Trump time); spilling into noir-esque interrogations, stunning chases through neon-drenched streets and a beautiful, genuinely frightening finale that sees rouge replicants Roy Beatty cement himself among the highest criterion of cinematic villains.
Choosing not to end on his dying words but instead an un-even promise of things to come, we've finally got the promise Scott's sequel-hook being rewarded with Denis Villeneuve's upcoming 'Blade Runner 2049' (2017). Whilst it looks like it lacks the vision and orgasmic aesthetic of the original (look at any frame of 'Blade Runner'. Wow.) – perhaps such a confident and proven artist will give us a work to eclipse even Scott's piece. One can only hope!
Read More: Best Movies of 1984